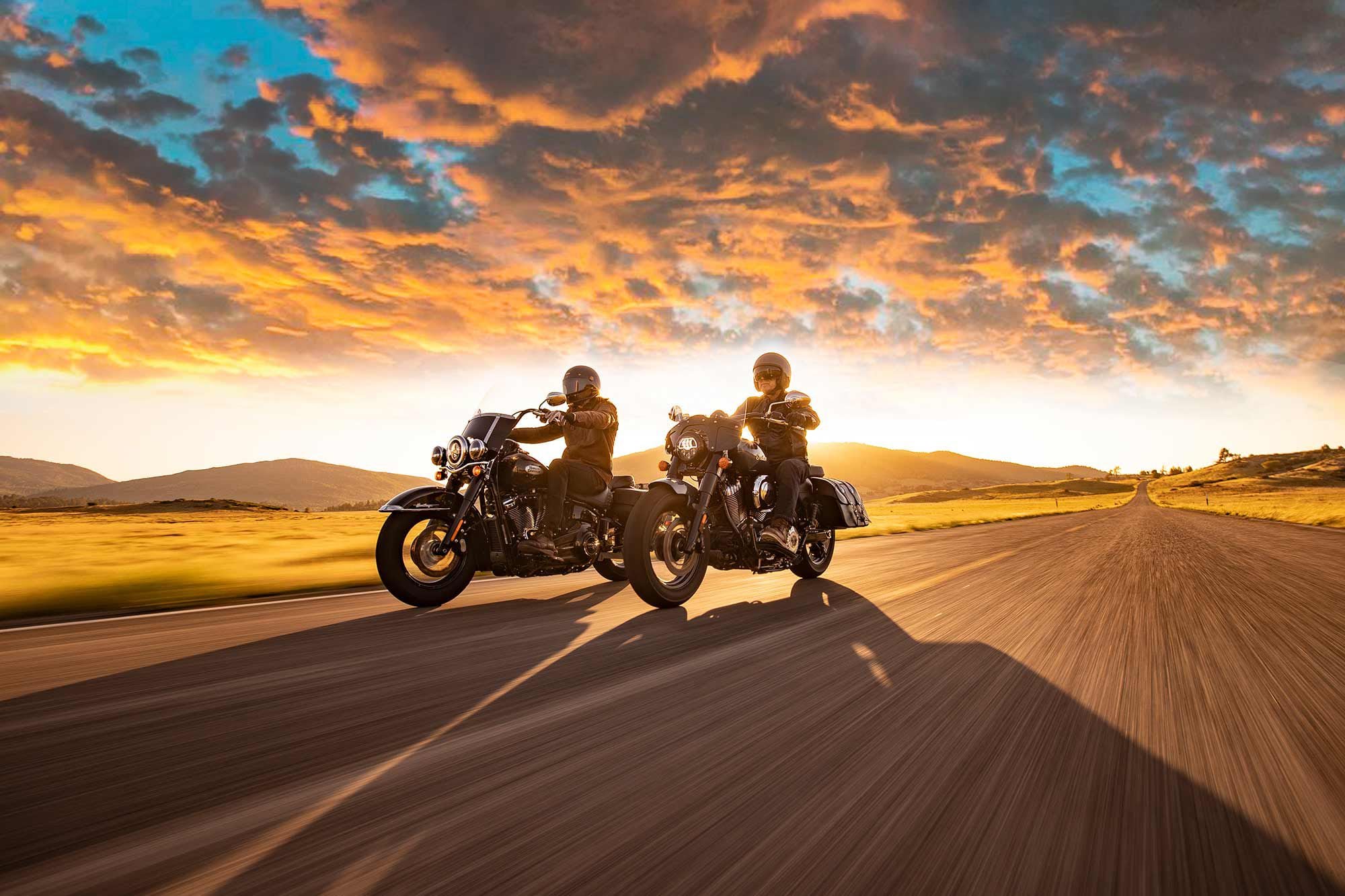 Built for riding America's highways in comfort and style, the Super Chief and Heritage Classic are different approaches to achieving the same goal. (Jeff Allen/)
A big announcement came from LiveWire today that has given Harley-Davidson a second shot at the EV motorcycle crown – introducing the LiveWire One.
The motorcycling community is made up of millions of riders worldwide. And this community has been built on the foundation of past generations – like most sports, groups, or communities. 
Two from two for factory Yamaha, one of the greatest Grand Prix victories of all time and controversial clash
A three-year agreement sees the Blockchain Tech company become a partner of the MotoGP™ World Championship
The class of 2021 heads for Scotland for Round 2, with O'Gorman in the driving seat so far
The best seats in the house at the Grands Prix of Styria and Austria are available as fans return to trackside
Buriram now begins a triple header for Rounds 3, 4 & 5
Frine Velilla, Dorna Sports Media Manager, is the point of reference for the paddock's communication employees and journalists
We take a look at the premier class riders who could spring a surprise in the second half of the 2021 season
The two-time World Champion is the latest Last On The Brakes guest and reveals who he and Marc Marquez are incredibly thankful for
Two Wheels for Life and Dorna Sports are giving you the chance to bid on signed 2021 Champions League final score prediction boards