Workhorse Speed Shop Teases Indian FTR 1200 Customs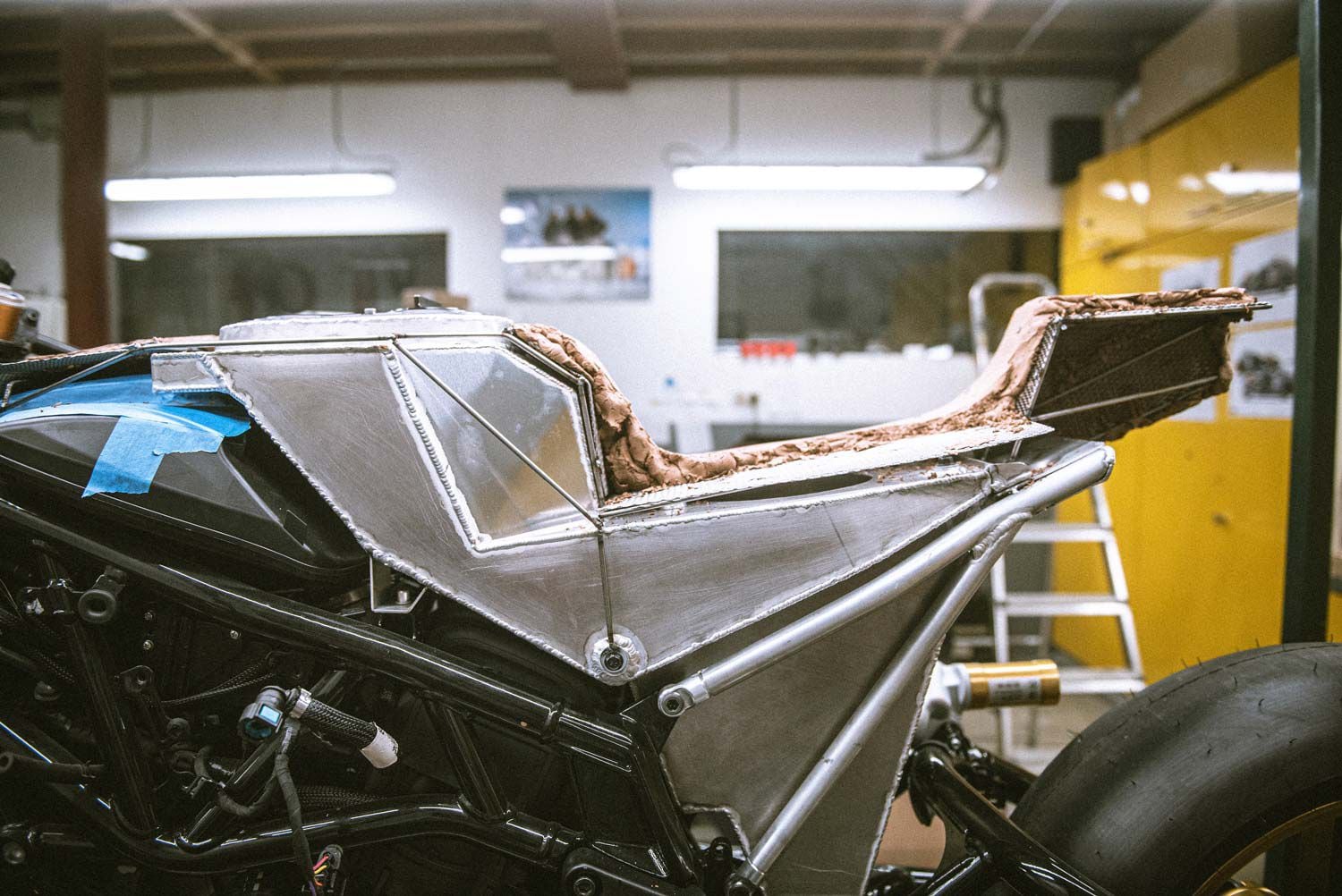 Workhorse Speed Shop is working on two custom builds based on Indian's FTR 1200, but all we know is in these teaser shots. (Indian Motorcycle/)
It doesn't look like Brice Hennebert, owner of Workhorse Speed Shop, wasted any time during the long lockdown. The wild ideas keep coming—or at least that's the impression we got checking out these works-in-progress pics in our inbox last week. You might remember Hennebert's Appaloosa V1.0 crafted for the Sultans of Sprint in 2019, and then his reworked follow-up of the Indian Scout build, dubbed Appaloosa V2.0, created to participate in the Baikal Mile Ice Festival. Since then, though, Hennebert has focused his attention in a different direction altogether; building two special sport-biased bikes based on the 2022 Indian FTR, which itself gained a few more road-worthy tweaks.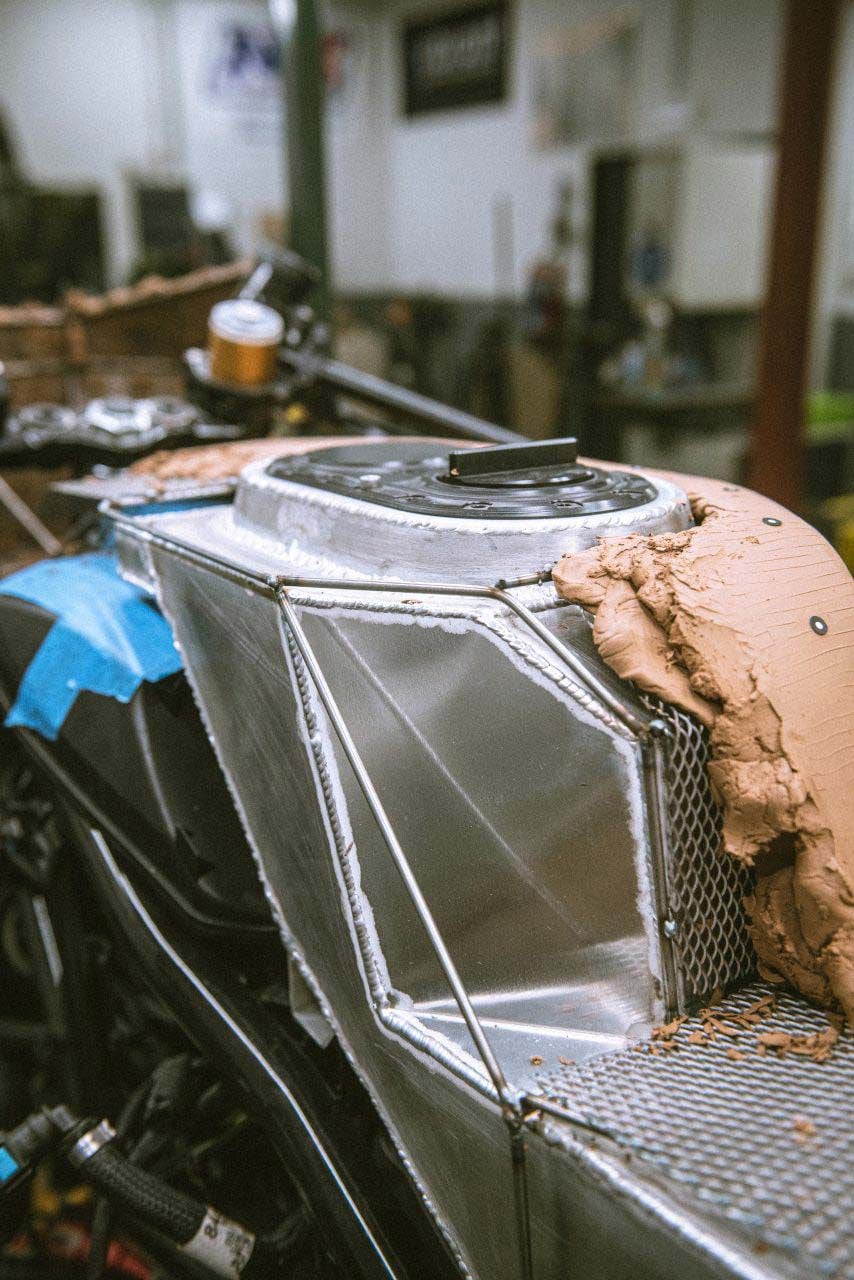 The first racy build will be called the Black Swan, and inspired by the Wheels and Waves festival races. (Indian Motorcycle/)
Hennebert has said the lockdown changed the way he works, but that's also left him time to pursue the two new FTR-based bikes. He explains that the concept for the first build, Black Swan, came a few years ago while he was racing at Wheels and Waves. The race inspired him to think about a sportbike build—but one that was influenced by '90s-era superbikes. It would have something of a GP flavor, made of carbon fiber, and targeted for street riding.
Turns out he's had some help along the way, with some of the same players who stepped in to assist him on Appaloosa bikes. In fact, Hennebert says, he had already set up a visit to the Akrapovič factory just a few days after the Baikal Mile to work on the Black Swan exhaust. Soon after he got home from that trip, the border was closed for the pandemic.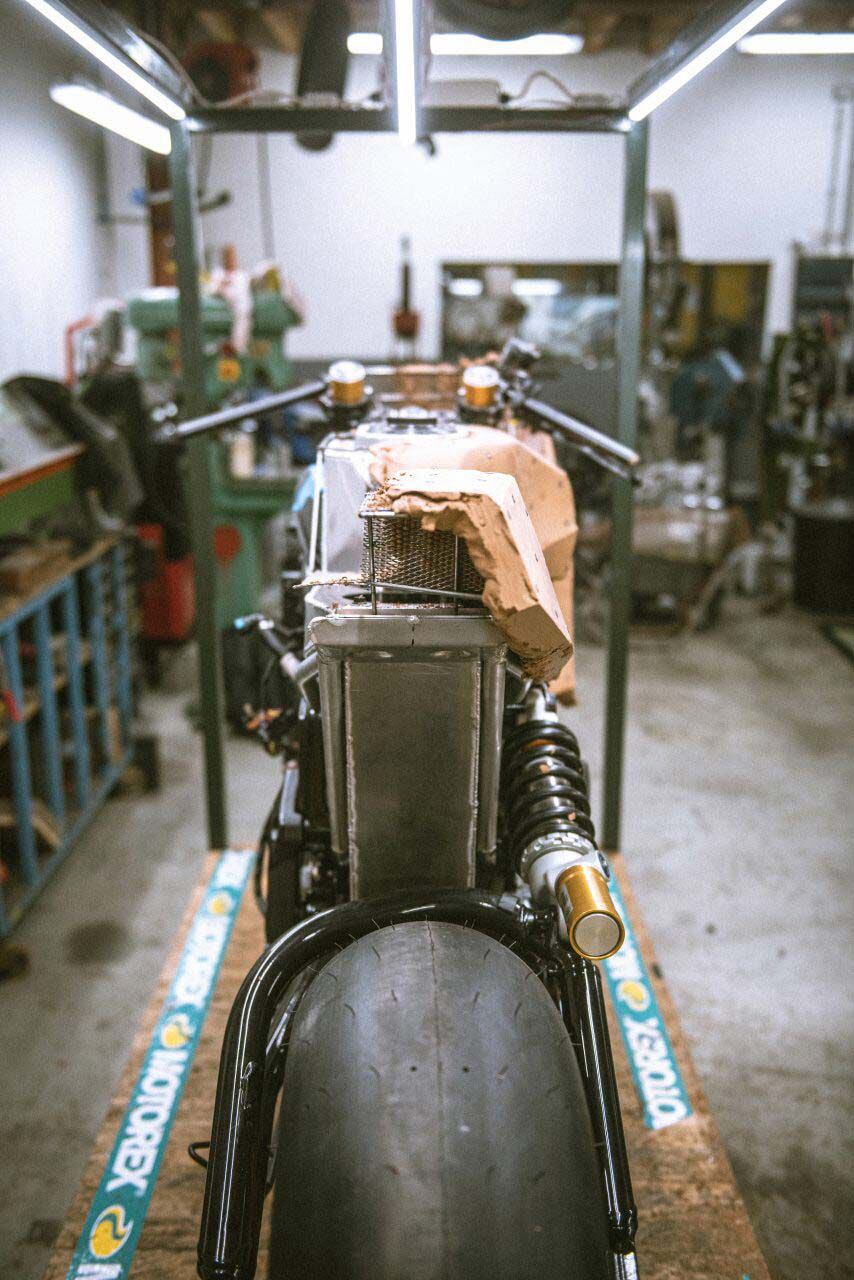 Hennebert used full-scale 3D modeling on one-half of the bike to help him determine symmetry and proportion. (Indian Motorcycle/)
But the work continued nevertheless, with preliminary sketches then morphing into full-scale 3D clay modeling, which took more than a month. As the bike took shape, Öhlins also chipped in with a full set of custom high-spec components for Black Swan—though of course, any other suspension details aren't being disclosed yet. Hennebert also mentioned that Beringer Brakes has also contributed a new Superlite four-piston brake system and Vinco Racing in Holland is taking care of all the many CNC parts spec'd on both bikes.
With Black Swan getting the full carbon fiber treatment, Hennebert has also enlisted Robert Collyns from 13.8 Composite for the body fabrication (using 3D-printed bodywork from CAD models), while also fitting Rotobox carbon fiber wheels. There will even be a custom carbon fiber battery made for the bike by Lite Blox in Germany, so we're guessing the Black Swan will be pretty light on its toes.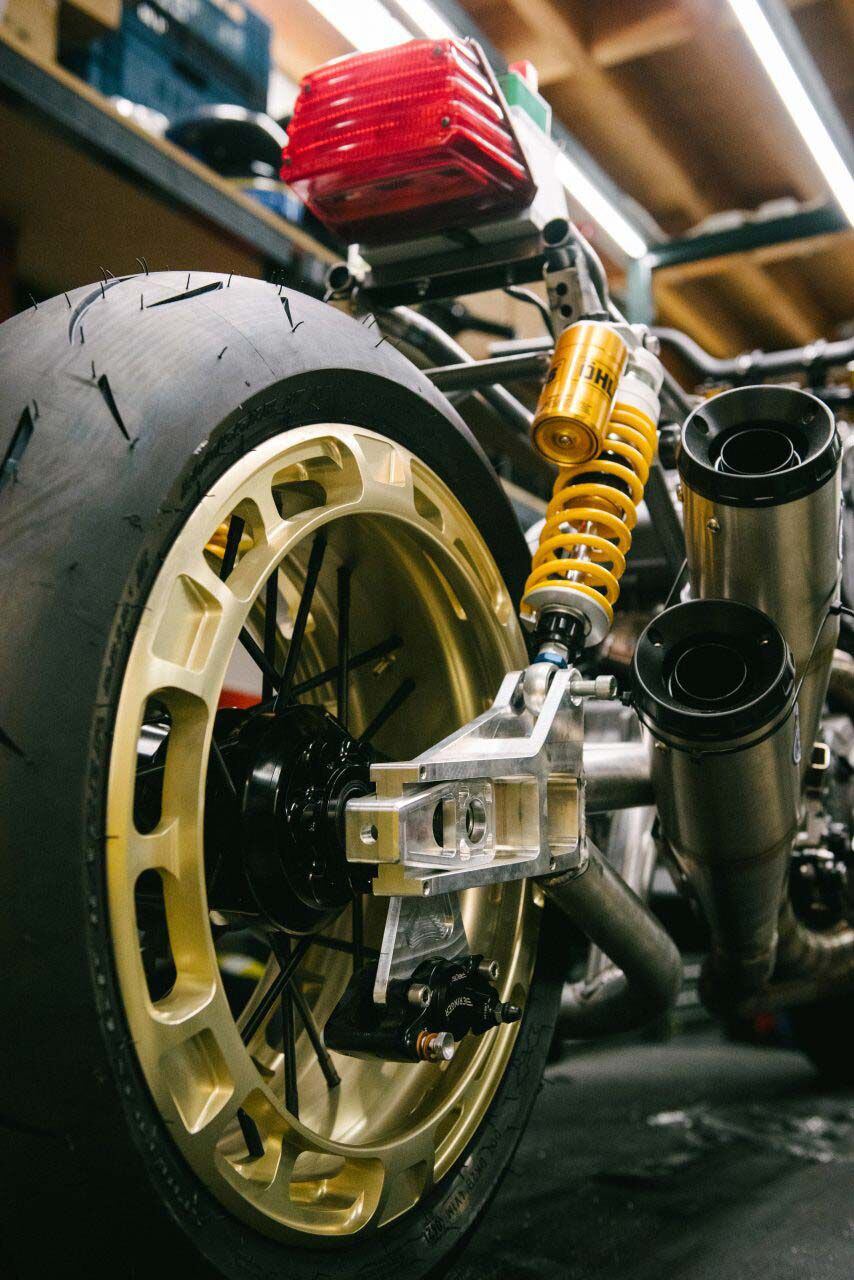 The second bike takes influences from '80s SBK racebikes. Check out those beautiful wheels. (Indian Motorcycle/)
The second FTR project is also sporty in nature, but takes its inspiration from '80s-era AMA SBK racebikes and rally cars. Hennebert says the customer who commissioned Black Swan had asked for a second build for his brother; he wanted "something colorful but sharp like a war tank." The only other demand was that it have Martini Racing livery.
Related Content: Indian Appaloosa 2.0 Revealed In Siberia
After Hennebert dug into the racing archives of the era he found his main influence for the build: the Lancia Delta HF. He says he mixed those lines with a bit of the early Bol d'Or racebikes and added some musclebike flavor to keep an upright riding position, staying close to the original FTR setup.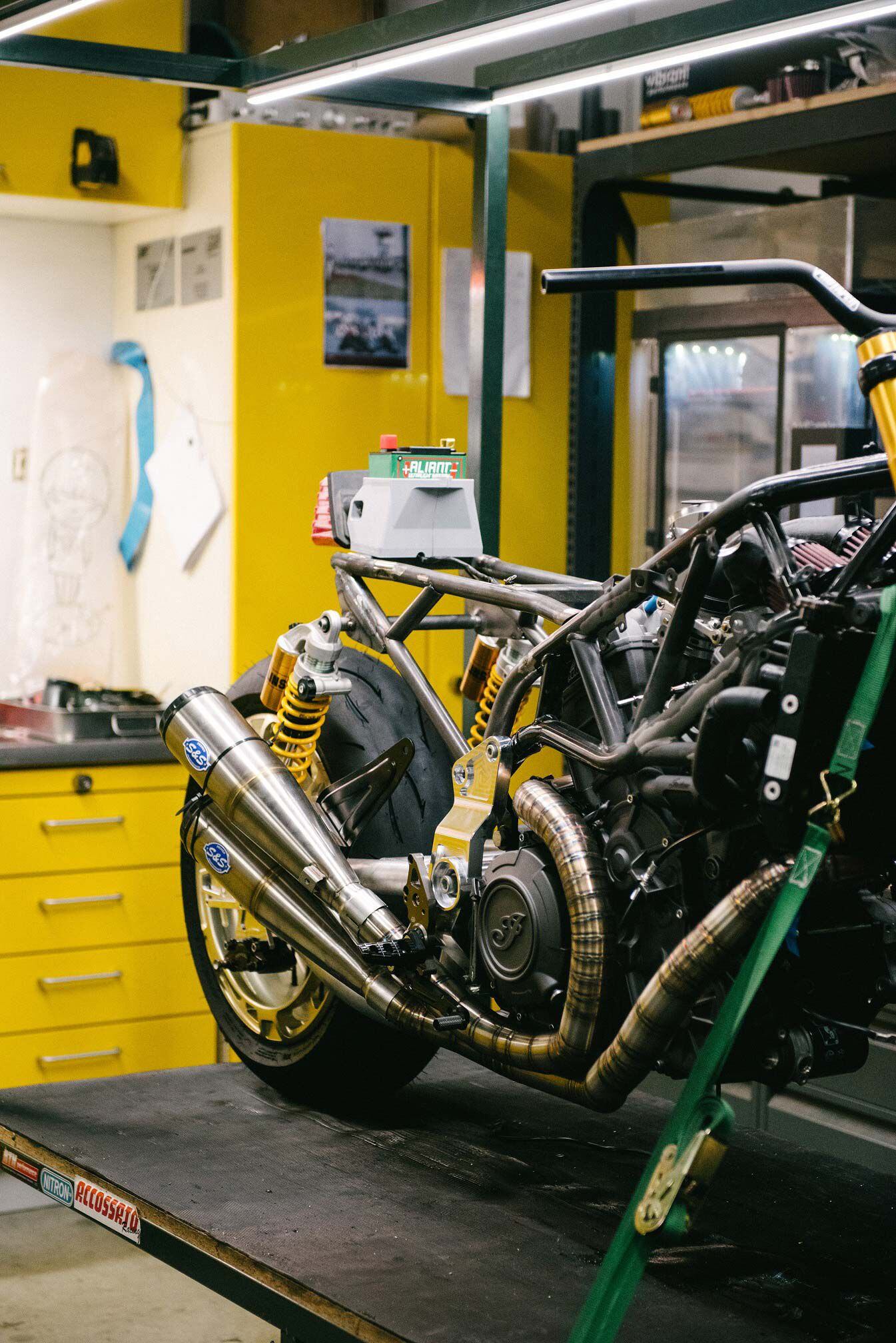 The AMA SBK bike is still in the early stages of design, but many of the components are already in place. (Indian Motorcycle/)
As of right now we don't have a time frame for when the bikes will be finished and unveiled, but based on Hennebert's past flights of fancy, we're betting they'll be a right visual feast.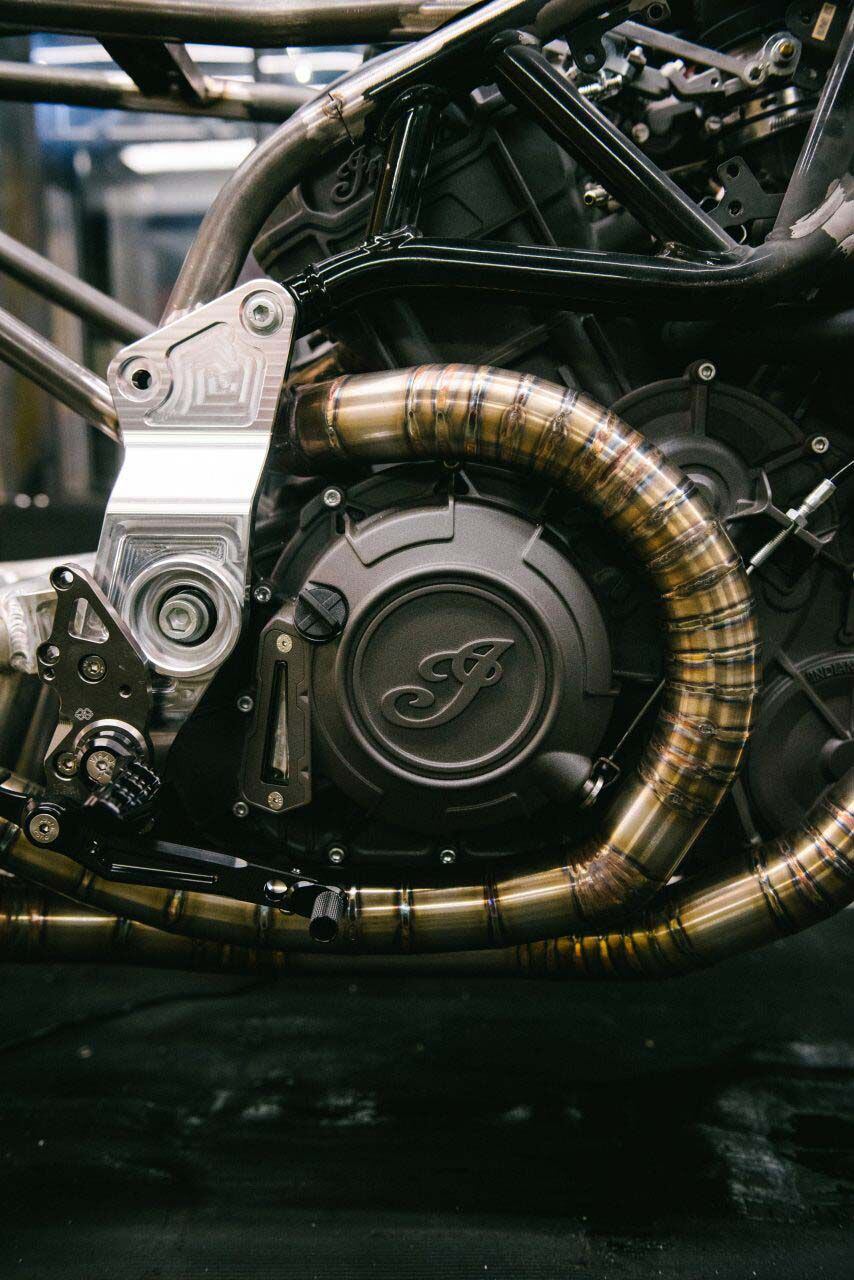 No word yet on any engine mods, but even in stock form, the FTR's claimed 123 hp should be plenty to light up the tarmac. (Indian Motorcycle/)
View full post on Cycle World