Alpinestar's New MM93 Gear Collection Celebrates Marquez MotoGP Return
Six-Times
Why be a 'Street Rossi' (thanks Yammie Noob) when you can be a Street Marquez? If you're itching to represent your favorite six-time MotoGP Champion on the streets, Aplinestars has a new Marc Marquez collection to fill the void and certify your hooning when out on the roads.

The new Alpinestars collection in question is called the 'MM93' collection – and it includes some pretty sweet gear that all happens to be codesigned with Marc himself.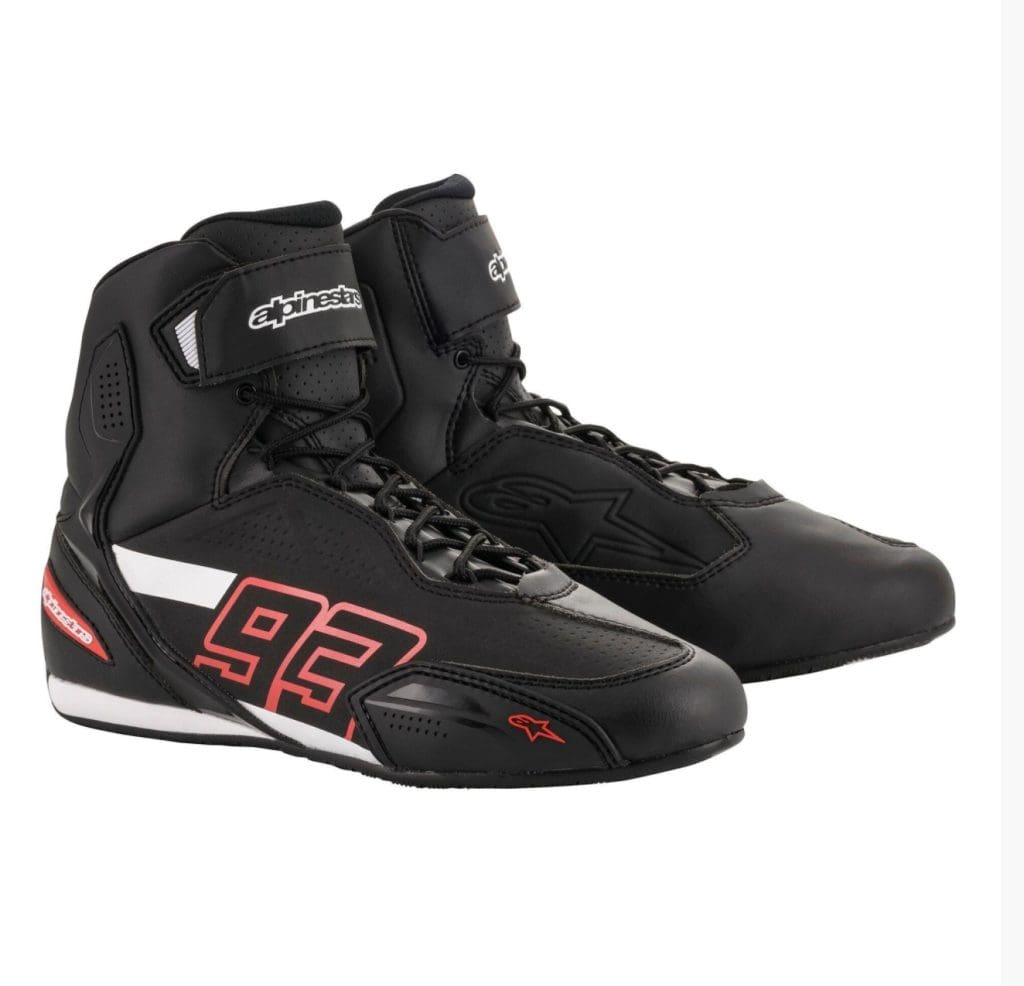 The Austin and CR-X Drystar Riding Shoes both take a very slimmed-down approach to a riding boot and look far more inspired by the shoes you would see on a Formula 1 grid than what is typically found straddling the sides of a motorcycle. Both shoes are low-profile, and lightweight for aggressive riding. On the Aplinestars website, there is no mention of materials or safety features, unfortunately. You're probably better off wearing these as regular shoes rather than for going 100mph on your CBR-1000RR.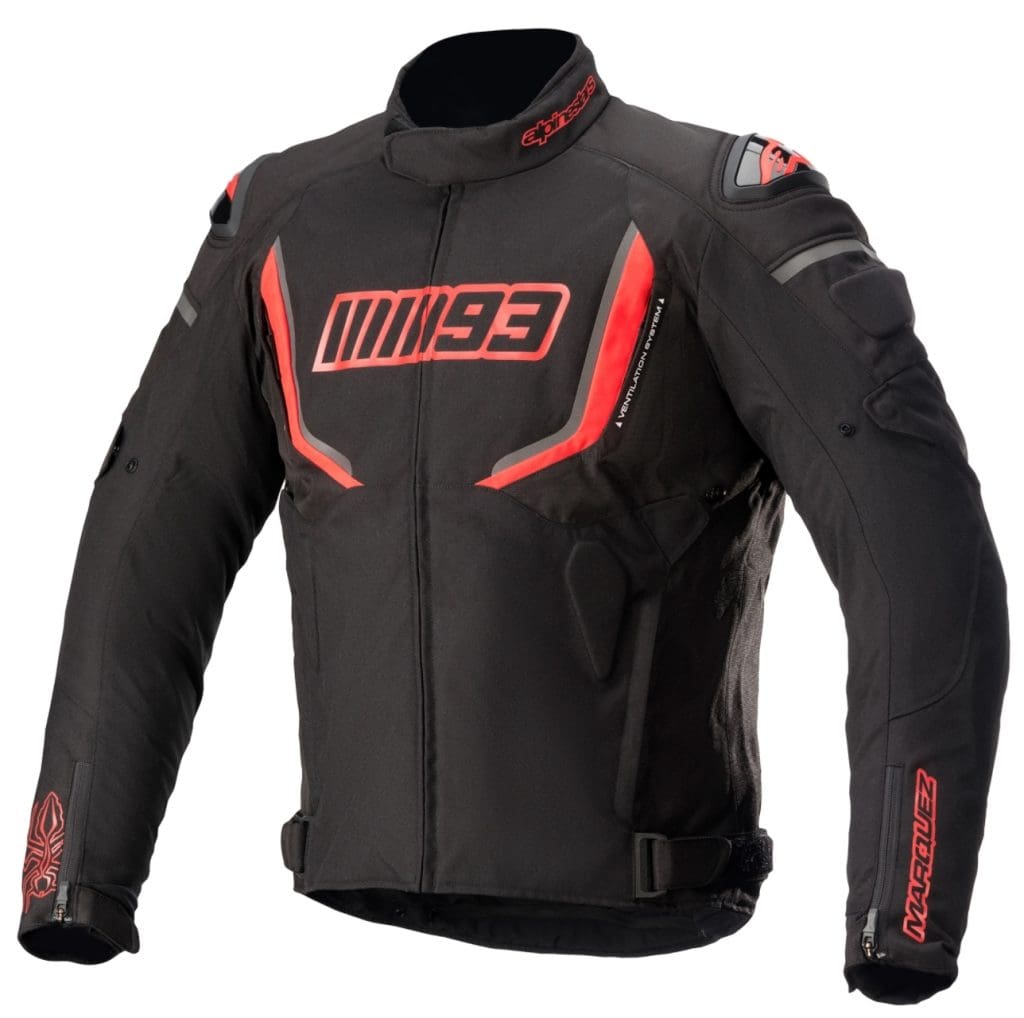 Next, Alpinestars has two new jackets to support the collection. The Rio Hondo Waterproof jacket apparently boasts "class-leading protection, inside and out" thanks to it's features. The Jacket is ready to add back and chest protectors (rare), and comes complete with CE Level 2 EN1621-1:2012 Alpinestars Bio-Air shoulder and elbow protectors.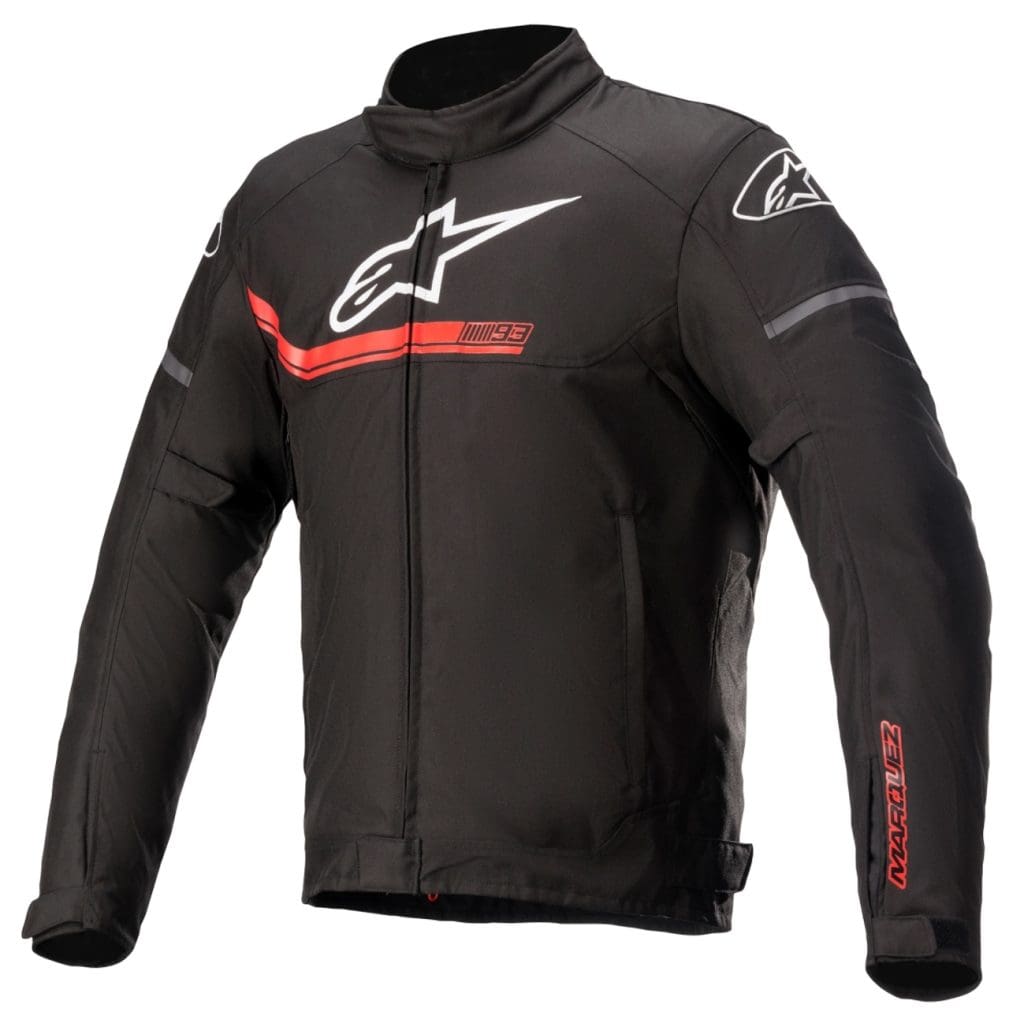 The Austin Waterproof jacket comes with a similar story, boasting similar materials for construction but with a much sleeker look. although this model cannot accept chest pads like the other one, it still is ready for a back protector to be added at a later date and currently has CE Level 1 EN1621-1:2012 Alpinestars Nucleon Flex Plus shoulder and elbow protectors.
There are three separate gloves to choose from in the MM93 line, ranging from slim commuting style all the way up to a heavy racing-inspired gauntlet.
To cap the collection off, Alpinestars has the Jerez V2 Backpack so your laptop and phone charger can be graced with the six-time champion's number and colors. Unfortunately, the website doesn't say much about waterproofing beyond the "420 Denier poly-fabric; 420 Denier ripstop nylon reinforcements on the base for strength and weight-saving, as well as improved durability, abrasion resistance, and water resistance" – but I never trust "water resistance" when looking for waterproof items. A shame when taking into account majority of these items come in a fully waterproof construction.
All of these products are currently for sale on the Alpinestars website. If you're a Marquez die-hard it's worth checking out.
The post Alpinestar's New MM93 Gear Collection Celebrates Marquez MotoGP Return appeared first on webBikeWorld.
View full post on Web Bike World