Aprilia and KTM Are Back With Bike Demos and Trackdays

Aprilia will be offering its biggest trackday and bike demo program yet this year. (Aprilia/)
It's been a rocky year for most of us, with a lot of our favorite two-wheel events canceled out from under us and even reliably scenic go-to destinations shuttered for an indeterminate amount of time. Sure you can still go for a ride at a safe distance, but the occasional solo canyon run to that now-closed excellent mom-and-pop burger joint in the middle of nowhere just doesn't have the same punch it used to (ask us how we know). Fortunately, there's light at the end of the tunnel, and more than a few manufacturers have stepped in to offer up a much-needed change of scenery as well as a ride on their new models. Whether it's a simple streetbike demo or a more involved trackday experience, these new initiatives are designed to get you on a new set of wheels and maybe boost your adrenaline back to prepandemic levels, even with public health and safety restrictions still in place. The fact that you can go out and demo a brand-new bike in 2021 is reason enough to look forward to a summer of good riding ahead.
Kawasaki's Good Times Demo Tour is starting its 2021 schedule this month. (Kawasaki /)
Among the manufacturers touting long-term rolling initiatives this year are Aprilia, Kawasaki, and KTM. Some, like Kawasaki's Good Times Demo Tour, are often run as street rides originating at a dealer, but make stops around the country with a stable of vehicles. For 2021 Kawasaki says it'll have a wide range of products, with bikes from the Ninja 400 to the Ninja 1000 SX, and many others in between. The Tour runs from the end of March to the end of April, mostly in the south and southeast US. Get the deets at kawasaki.com/en-us/events.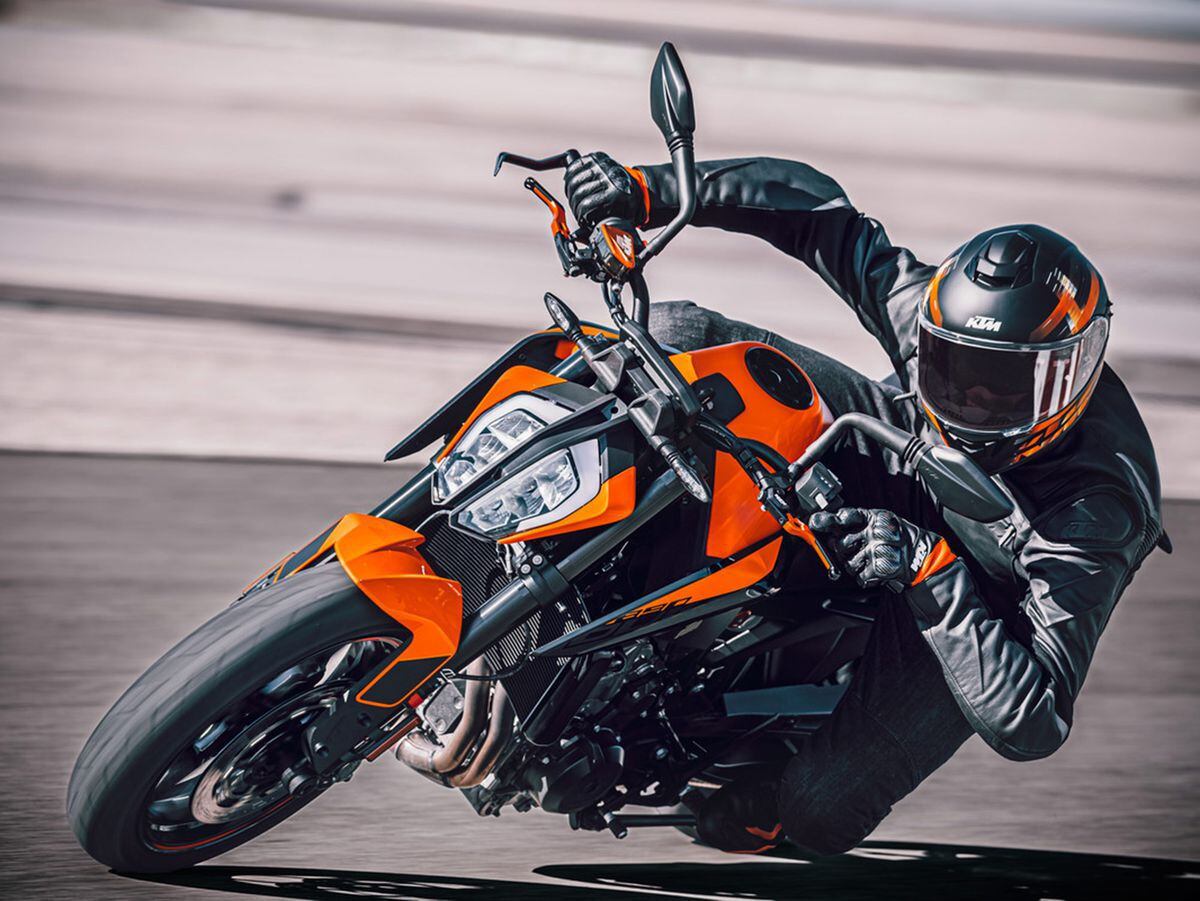 One of the models featured on KTM's Ride Orange demo tour is the 890 Duke. (KTM/)
BMW and Honda continue to offer bigger group demo rides at events like Americade and Daytona (as with the R 18 recently) or via appointments at individual dealers, but check with your local shop for availability; they can usually accommodate you. And of course, Harley-Davidson and Indian Motorcycle are constantly running demo days; the firm's websites will list events, as will local dealers. KTM's big ride push for 2021 is the Ride Orange Street Demo tour which features at least six track locations sprinkled into an otherwise street-biased schedule, which runs through September, ending at the Americade Rally. The models called out include the new 890 Duke, as well as popular bikes like the KTM 200 Duke, 390 Duke, and 390 Adventure. For the schedule and more info, visit: ktm.com/en-us/ktm-world/ride-orange-demo-tour.html.
Related Content: Track Days are Good for the Soul
Aprilia's program for 2021, dubbed Aprilia Racers Days, is more racing-focused and includes dates for nine circuits across North America, where riders can sign up for a more intimate trackday experience (for a fee). They'll get the chance to ride the latest Aprilia models, like the RS 660 and Tuono 660 models, early on, but if they're feeling a bit more big bore, the brand-new 2021 RSV4 will come online starting April, with the Tuono V4 following shortly afterward. Each event will be supported by Aprilia trained technicians as well as partners Pirelli, Dainese, and AGV to offer expert advice, with coaching, photography, and lunch included. If you're looking to take your race game to the next level, you can also opt for individual instruction thanks to a collaboration with Jason Pridmore's JP43 Training. The extra-cost program is limited to a handful of riders, and only at certain Aprilia Racer Days events (Laguna Seca, VIR, The Ridge).
Whether you choose the free street ride on a brand-new model or shell out serious Benjamins for a top-notch trackday, 2021 is already looking way better than last year's pandemic-blighted season.
View full post on Cycle World