How Much Power Does the 2022 Kawasaki KLX300SM Make?
The Kawasaki KLX300SM is a small-bore supermoto worthy of mighty fun. The SM is one of three KLX300 variants offered by Team Green, including the popular KLX300 dual sport and the KLX300R off-road-only offerings, sharing much of the same basic componentry and personality.
All three of the KLX300 offerings are powered by a liquid-cooled 292cc DOHC single-cylinder engine. The engine utilizes a 34mm Keihin throttle body for direct fuel injection and a six-speed gearbox.
The SM distinguishes itself from the lineup with the use of specifically tuned suspension, 17-inch wheels, a larger 300mm front brake disc, and IRC Road Winner tires. Our sister publication Motorcyclist reviewed the KLX300SM in an episode of MC Commute, having a blast on the road and racetrack. The 2022 model retails for $6,199.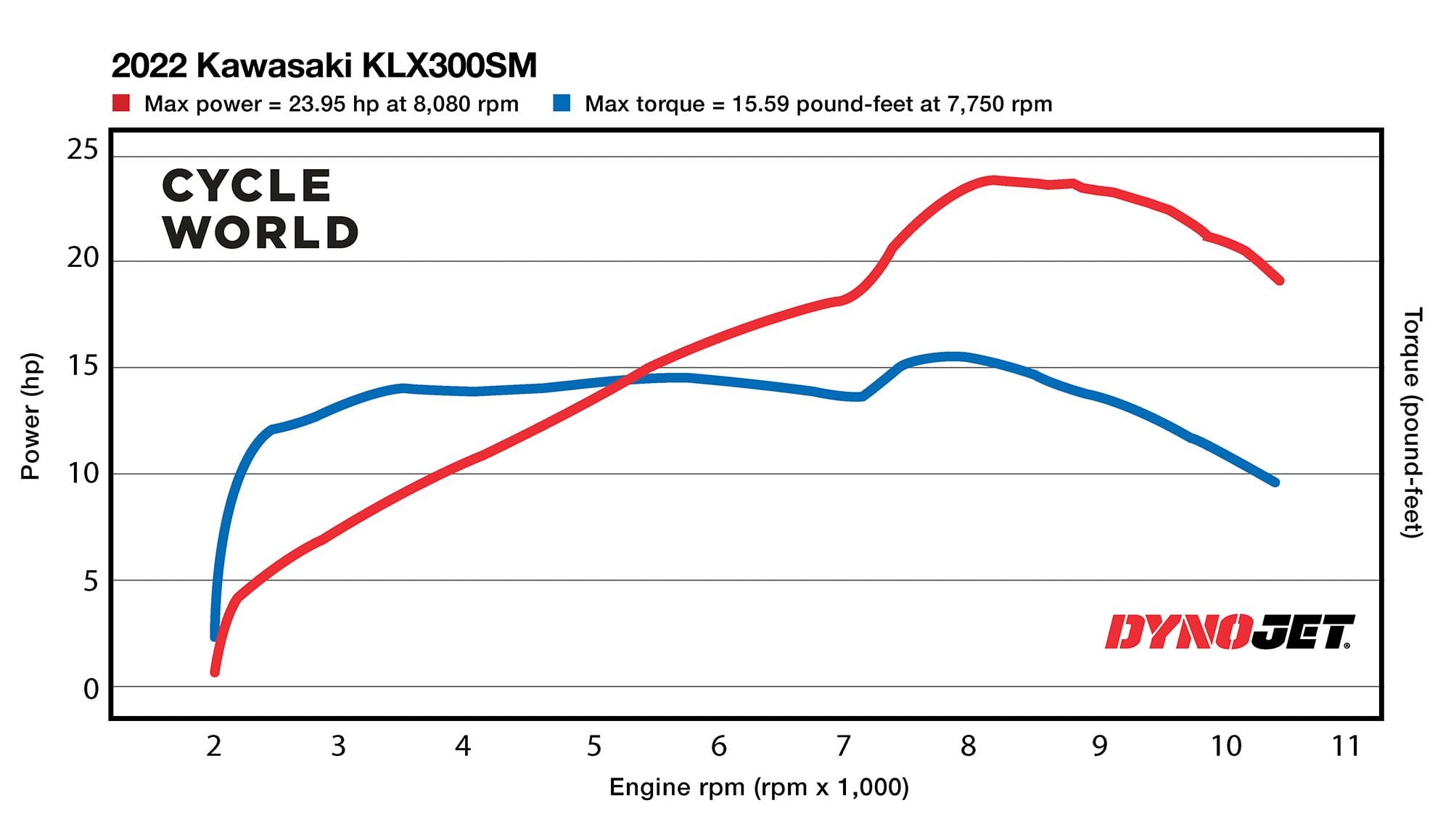 Horsepower and torque figures on the 2022 Kawasaki KLX300SM. (Robert Martin Jr./)
We ran the KLX300SM on the in-house Cycle World Dynojet 250i dynamometer, recording horsepower and torque figures. The KLX produced a peak 23.95 hp at 8,080 rpm and 15.59 pound-feet of torque at 7,750 rpm. Modest output, for sure, but a blast in the right conditions and engaging for all different skill levels.
View full post on Cycle World