2023 marks the start of a new five-year deal that sees MotoGP™ touch down in a new region of the world
The Italian, who normally rides in MotoAmerica, will fill in for the injured Joan Mir at Buriram this weekend
We're now a couple of episodes into Ducati's 2023 World Première launch series, but there are still another five parts to go. Ducati has already started teasing this week's episode, which we expect will be for a GSA-battling Multistrada V4 variant, with a new Panigale V4 R, a Diavel V4, and a next-generation Scrambler expected in the weeks ahead.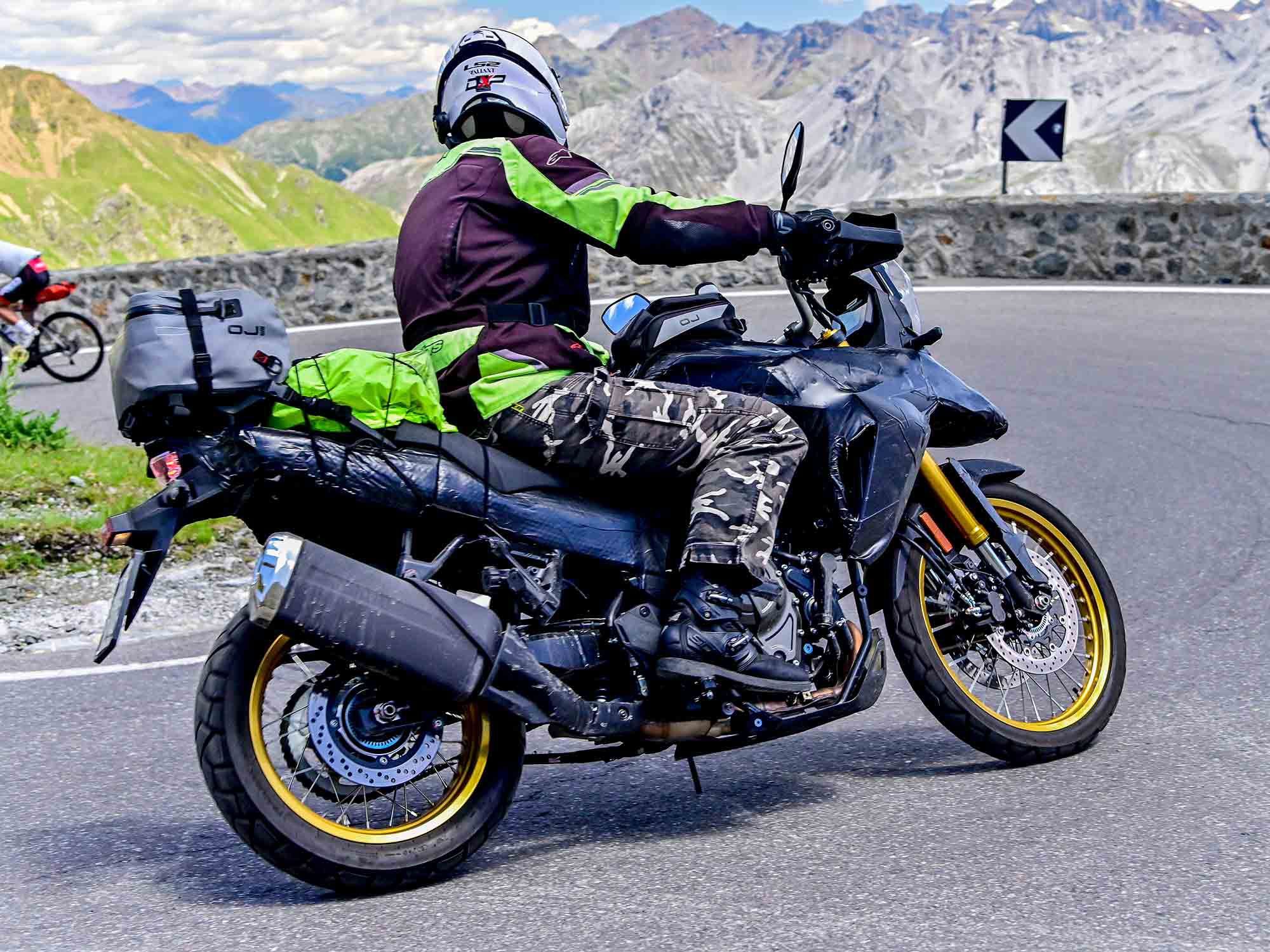 Spy photos show a brand-new Suzuki V-Strom model powered by a new parallel-twin engine. (BMH Images/Bernhard M. Höhne/)
Commander James Bond CMG RNVR may have had a few changes of scenery in his day, but there's one over-arching thing that compliments the plethora of scoots into the sunsets with dapper gals and an explosion or two to offset the dopamine…and it ain't his middle name (Herbert). 
In a new bit of business, Triumph's decided to take a spot on the dirt track of the 2024 FIM Motocross World Championships – and apparently, the spankin' new bike range they've got for the occasion will be out sometime between now and their first round of whoops. 
Back in Q4 of 2021, Harley-Davidson released that they had plans on going public with their new electric motorcycle brand, LiveWire

. 
Between the Arrows: 2022 Kanati Tires Burr Oak GNCC ATV's
The second episode of the unmissable MotoGP™ Stories series is coming on Friday, September 30th at 13:00 (CET)
Former MotoGP™ commentator Nick Harris weighs in on one of the hottest topics of debate recently in the sport
2023 marks the start of a new five-year deal that sees MotoGP™ touch down in a new region of the world
The Italian, who normally rides in MotoAmerica, will fill in for the injured Joan Mir at Buriram this weekend
The Garmin zūmo XT is the company's top-of-the-line motorcycle-specific GPS. While the Garmin Montana 700 series has gained popularity within the adventure-touring community, I opted for the zūmo XT to review for a couple of very specific reasons. Although the Montana 700 has built-in inReach communication capability, I opted to combine the zūmo with the Garmin inReach Mini 2 (reviewed here) because I decided that, even though the combined cost was higher, I would rather have the inReach device on my person in case I got separated from my bike in a crash. The other feature of the zūmo that swayed me towards it was the updatable database of motorcycle shops that is included. Being out in an area without cell service and having the capability to plan a trip to the nearest bike shop, particularly in the Southwest where there are significant distances between cities, seemed like a good thing to have.