The Italian will remain alongside teammate Bezzecchi for next year in MotoGP™
All the times you need to know for the penultimate European round of the season
Bagnaia is now the rider on Quartararo's tail in the title fight, with thirty points between the two
Johnny Garness added two more victories to his impressive haul to become the 2022 Honda British Talent Cup winner
MotoGP™ will observe a minute of silence in memory of Her Majesty Queen Elizabeth II during the Gran Premio de Aragon.
Here are some tips on how to master Australia's Phillip Island
These days, any manufacturer with pretensions to being a global player at whatever level in the marketplace has to have a dual-purpose Adventure model in its range, and MV Agusta is no exception. Italy's most historic trophy brand – the so-called Ferrari of motorcycles, with 270 Grand Prix road racing victories and 75 World Championship titles in its locker, including 17 successive 500GP crowns – actually has a notable off-road heritage, too. Company founder Count Domenico Agusta's dirt demons won successive Italian MX/Enduro titles in the 1950s and '60s, as well as equipping the Italian team in ISDT events abroad. But after the Castiglioni family acquired MV 30 years ago, their focus for the brand was exclusively on the hard stuff – a focus which the company's current owner Timur Sardarov is now in the process of changing.
Suzuki announced updates for the V-Strom 1050, as well as a new off-road oriented version for 2023. The new 2023 Suzuki V-Strom 1050DE replaces the 1050XT model, and adds new features to make it a more capable off-road machine such as a 21-inch front wheel, longer-stroke suspension, and a larger aluminum bash plate.
In a move further supporting my argument that R1s are purpose-built racebikes with lights and mirrors to make them legal on the roads, for 2023 Yamaha is introducing the R1 GYTR – an R1 prepared specifically for track duty, without any of the homologation pieces for roadworthiness (don't worry, the standard R1 isn't going anywhere). Yamaha similarly does the same thing with the R6, offering it for sale exclusively as a track-only model.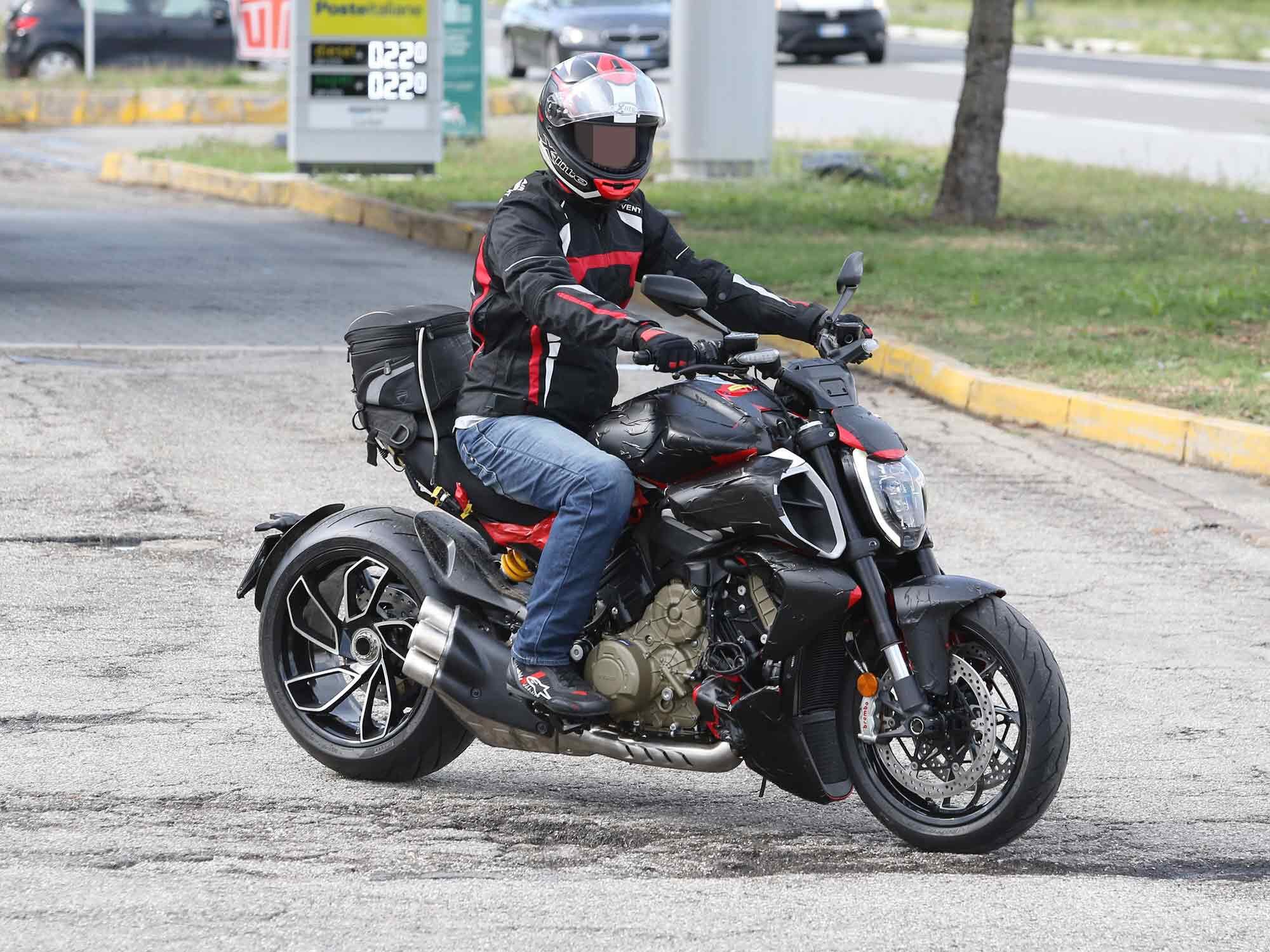 Clearly a Diavel, but also clearly powered by Ducati's V-4. (S. Baldauf/SB-Medien/)
Round 10, The Rocky Mountain ATV/MC Mountaineer, of the 2022 Grand National Cross Country (GNCC) Series presented by Specialized, an AMA National Championship, took place in Beckley, West Virginia at the Summit Bechtel Reserve.
All the times you need to know for the penultimate European round of the season
Bagnaia is now the rider on Quartararo's tail in the title fight, with thirty points between the two
MotoGP™ will observe a minute of silence in memory of Her Majesty Queen Elizabeth II during the Gran Premio de Aragon.