Bags on a Budget: Autoliv's Got an Affordable Motorcycle Airbag On the Way
Back in 2021, Swedish automotive safety supplier Autoliv made the decision to work with Piaggio Group (parent company to Aprilia and Moto Guzzi) in the creation of airbags for motorcycles – and today, Autoliv shows us the production date for an upcoming unit of their own!
To clarify, the press release we've been privy to hasn't made any mention of Piaggio Group aiding in the airbag's creation; this knowledge means we cannot tie the airbag to piaggio Group until the company herself comes forward and confirms as such… but we CAN reveal that there are two separate Autoliv systems that will soon be available. 

According to Autoliv's press release, the two sets of airbags include: 
On-vehicle safety solutions (via a bag-on-bike system)

On-rider safety solutions (Not yet revealed, but we'd imagine this to be a bag-on-rider gig)
The first will come with "an optional in-house-developed electronic crash sensor to complete the system," with a production date set to the first quarter of 2025. 
By all accounts, final tests have the thing in fine working order: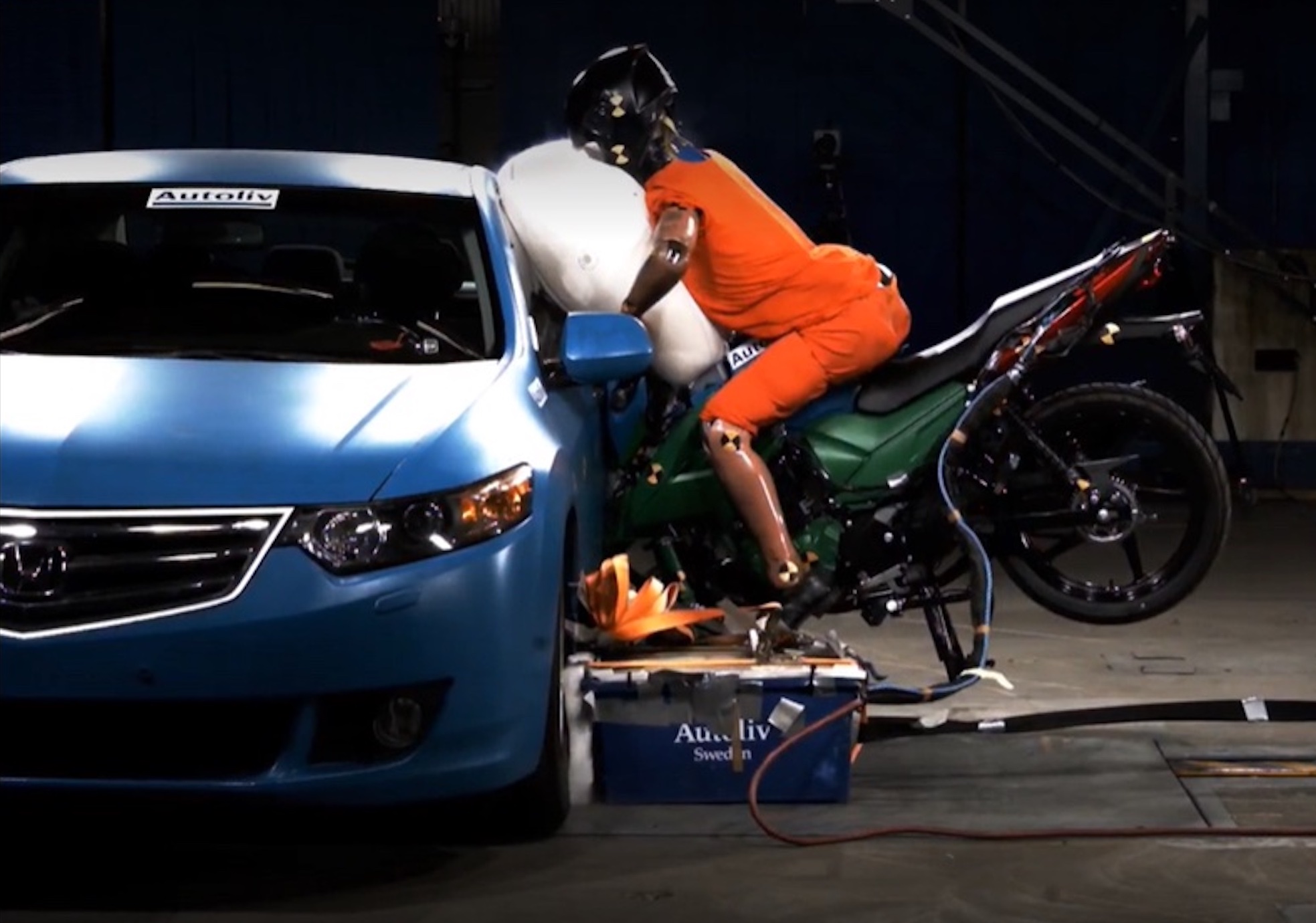 "… we are developing products that specifically protect vulnerable road users, such as riders of powered two-wheelers. The development of these products is an integral part of our sustainability agenda," says Mikael Bratt, the CEO and President of Autoliv.
"Our goal is to offer a complete and cost-efficient bag-on-bike system to facilitate the introduction of this technology for a wide variety of motorcycles," adds Jordi Lombarte, Autoliv's Chief Technical Officer.
If Autoliv's airbag system has been created with Piaggio's help, I'd imagine the company would also have greater access to having the things stuffed in their own bikes (with greater potential for experimentation with smaller-cc offerings first)… for now, we wait to hear the next update.
What do you think of Autoliv's airbag system?
The post Bags on a Budget: Autoliv's Got an Affordable Motorcycle Airbag On the Way appeared first on webBikeWorld.
View full post on Web Bike World