A Benelli 400 Twin Appears in Approval Docs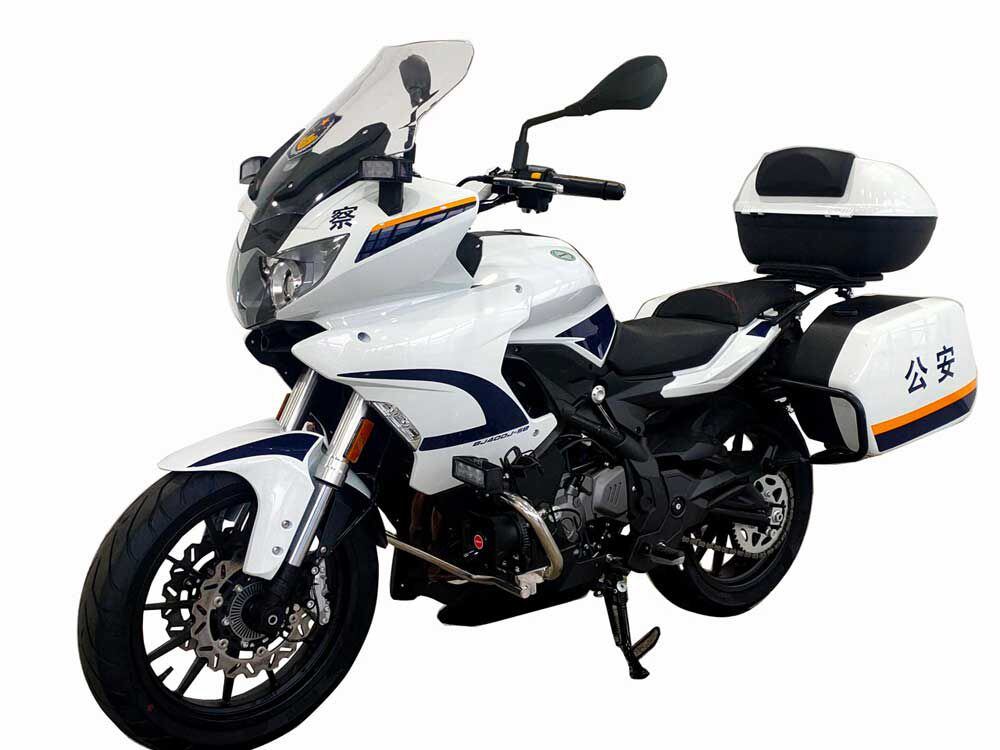 The new Benelli BJ400J police bike gets a larger-displacement parallel-twin engine with new internals that will likely trickle down to the brand's consumer models. (Benelli/)
This unassuming Chinese police bike is evidence that Benelli's 300cc parallel-twin engine—as used in the current 302S roadster—is set to grow to 400cc in the near future. Revealed in a new set of documents approving road-going vehicles in China, the new Benelli BJ400J is the straightforward development of a 300cc sport-touring model that's been offered in China since 2018, but with a significantly updated engine. While the model itself is unlikely to be offered in Western markets, as there's little appetite for sport-touring machines with such a small capacity here, it shares its mechanical parts with the naked 302S that is currently sold in the States, suggesting that model is also in line for an upgrade.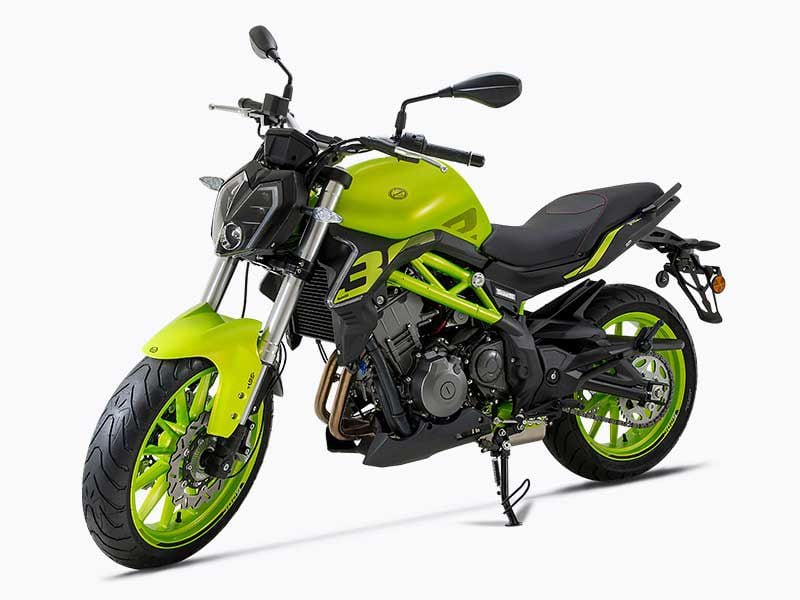 Benelli's current 302S model, which is sold in Western markets, can easily accept the new larger engine. (Benelli/)
The current 302S has a parallel twin with a 65mm bore and 45.2mm stroke, making for a capacity of almost exactly 400cc and providing a claimed 37.5 hp. The new 400 motor that's making its debut in this Chinese police bike (in China cops often get upgraded machines before versions are offered to the general public) has a 70mm bore and 52mm stroke, indicating completely new engine internals, and is rated at close to 45 hp.
Related: New Benelli 302R Is on the Way
Given that the new BJ400J is simply a faired version of the Benelli 302S that's sold in the West, using an identical chassis, suspension, wheels, and brakes, it's easy to see that the larger engine will be a direct fit in the 302S. We've already seen Benelli's parent company, Qianjiang, approve the same engine in some upcoming QJmotor models, including a sportbike called the 400RR, but this is its first appearance in a Benelli-branded machine.
An upgrade to 400cc makes a lot of sense for the 302S, which would presumably become the "402S" in the process. The 70mm bore and 45 hp output would stack the bike directly against the Kawasaki Z400, a bike that currently has substantially more performance than the Benelli 302S despite a price tag only $300 higher. The capacity increase could also herald a return to the European market for the model, which has disappeared from sale there since the introduction of harsh Euro 5 emissions limits. Several other brands have already given their bikes capacity hikes to meet the new rules without a drop in performance, so it would make sense for Benelli to follow the same path.
In terms of other components, the BJ400J seen in the new approval documents is much the same as the existing Benelli 302S, sharing the same Brembo brakes, wave discs, and upside-down fork as well as an identical steel tube frame.
View full post on Cycle World