Bike Of The Day: 2019 Triumph Bonneville Bobber – Thornton Hundred
Jody Millhouse and his team at Thornton Hundred embarked on a custom build project using a brand-new Triumph Bonneville Bobber Black as their base, aiming to create what they proudly dubbed the 'WFB' – the World's Fastest Bobber.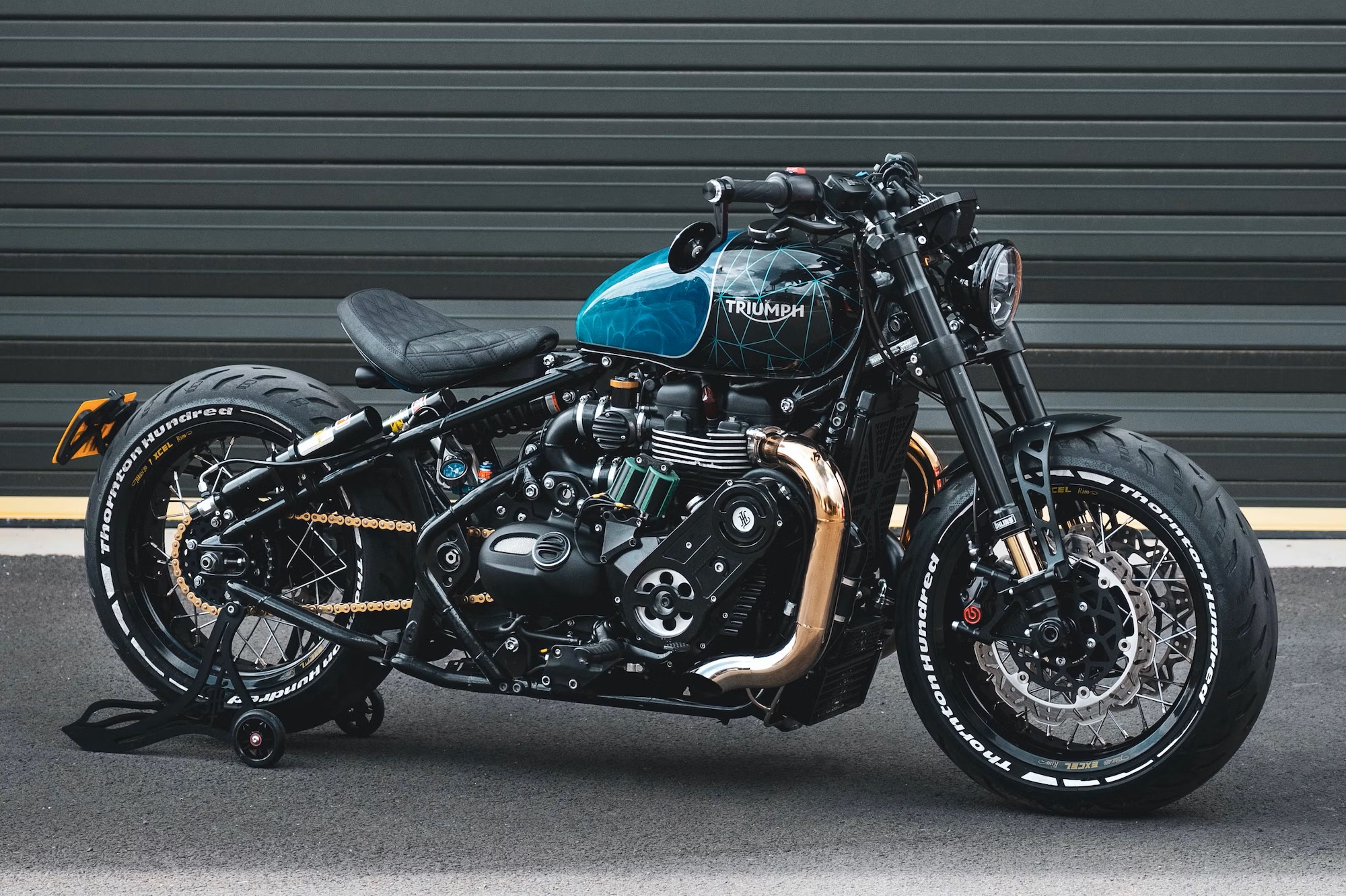 Central to the build is the extensively upgraded engine, which underwent a rebuild with reinforced internal components. A custom exhaust system was installed, and the engine's performance is managed by a standalone ECU and a custom wiring loom. To further boost power, a supercharger and dry nitrous oxide injection system were added, resulting in an impressive output of 202hp and 170lb-ft of torque at the wheel.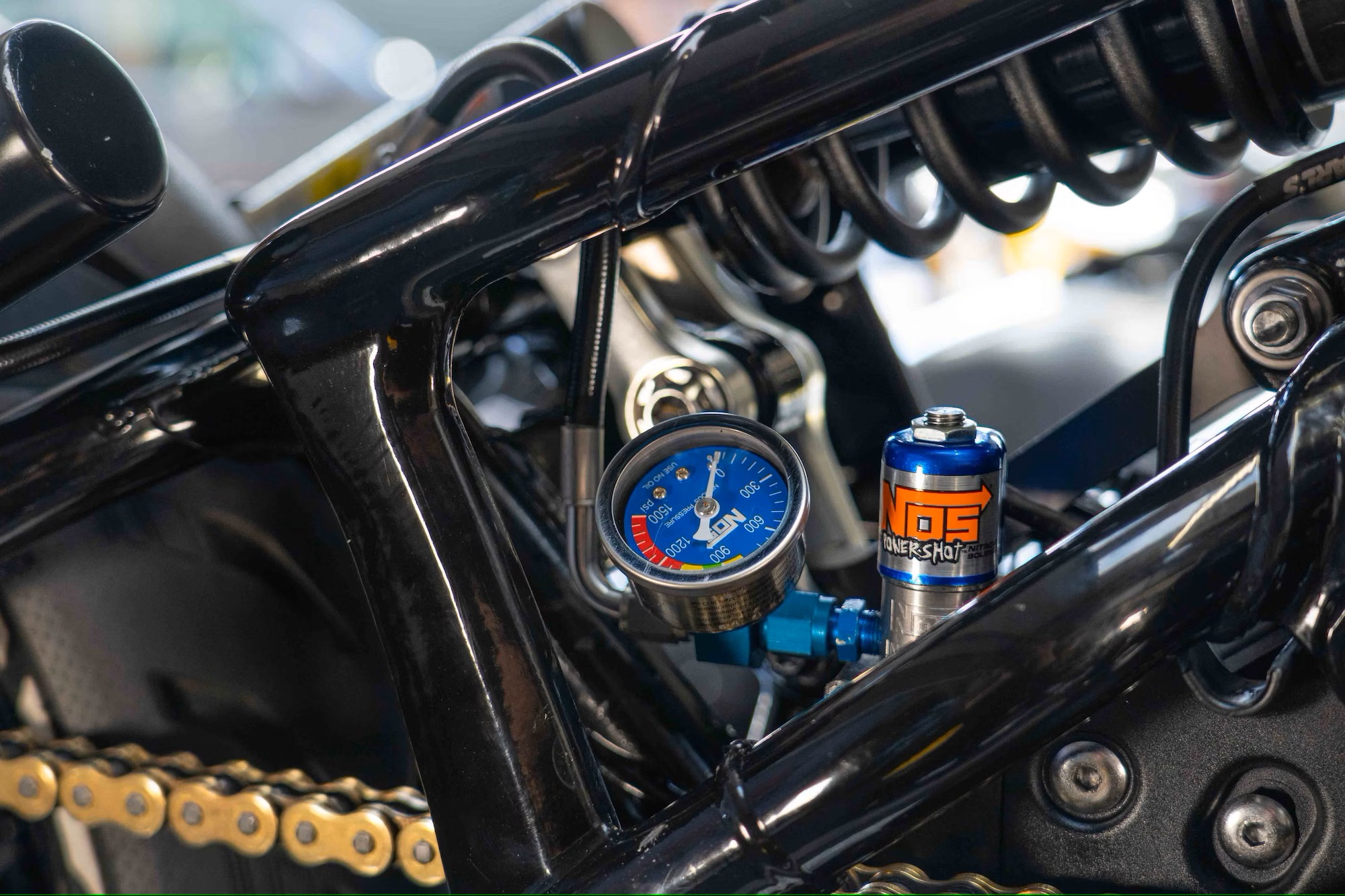 The custom electronics incorporated in the build serve the purpose of safeguarding the bike against potential mechanical issues such as low oil pressure or overheating. These features were programmed to provide protection and ensure the bike's reliability.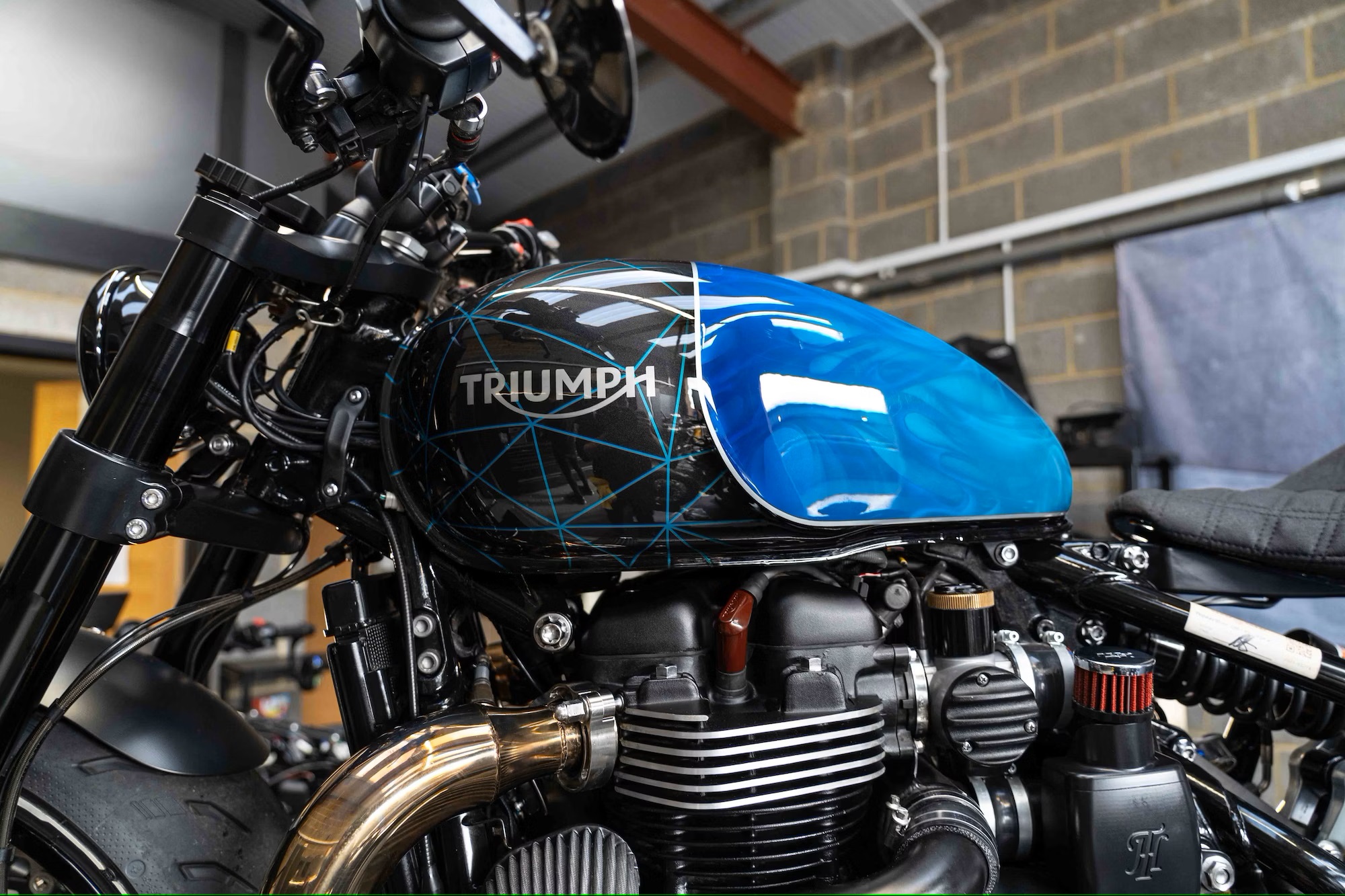 While the 'World's Fastest Bobber' boasts exceptional speed capabilities, with a quoted top speed of 150mph without the nitrous oxide system and up to 170mph with the nitrous shot activated, it was designed to remain practical for everyday street riding. The bike is equipped with uprated suspension, including a sophisticated custom Öhlins fork and revised Brembo monobloc brakes. It also features wide Excel rims and high-performance Michelin sport tires for optimal grip on the road.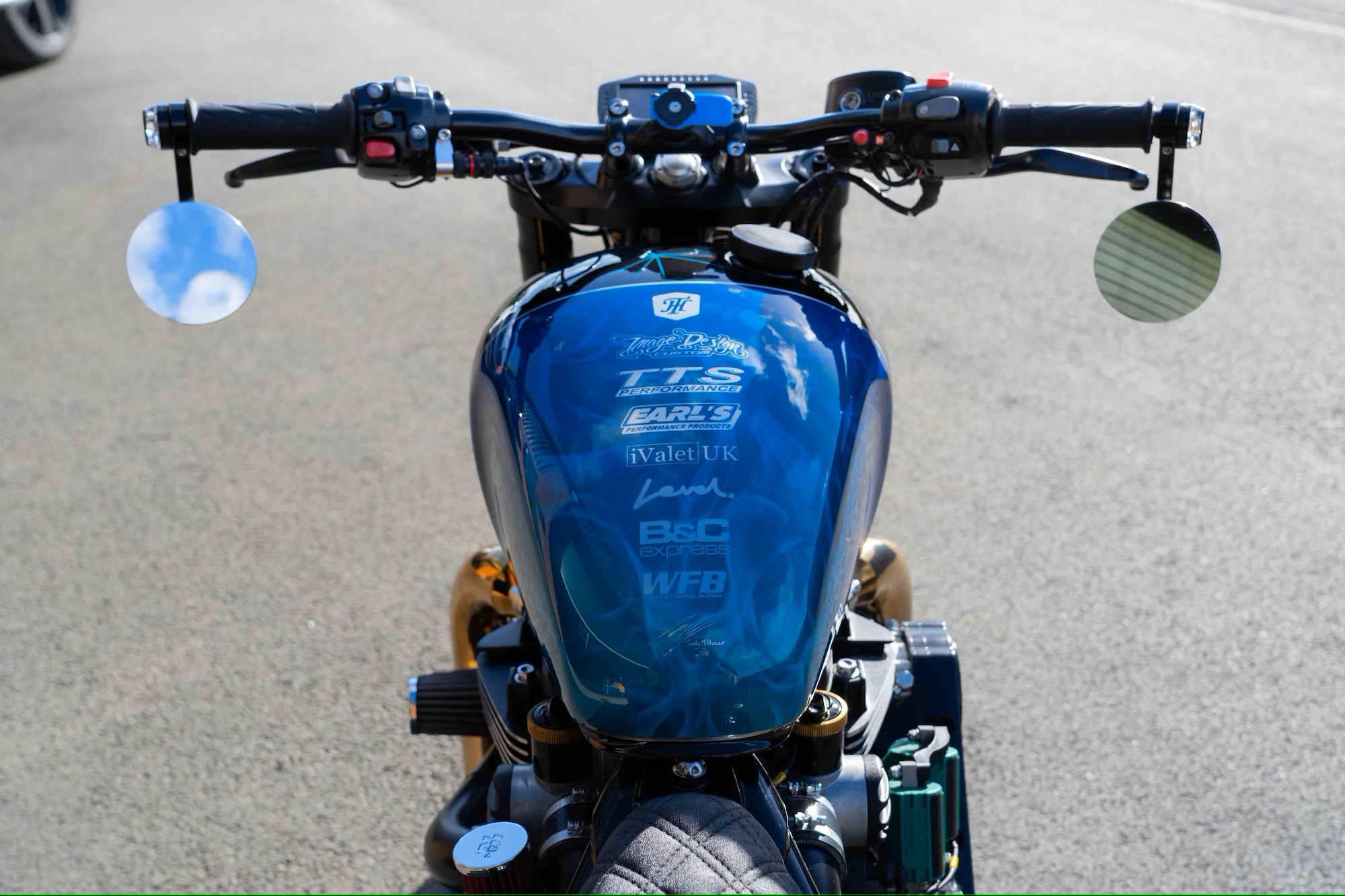 In terms of aesthetics, the frame of the Bobber was finished in gloss black, while the tank and tail received a bespoke and visually striking livery crafted by the skilled UK paint specialist, Image Design Custom. The bike was fitted with upgraded lights, and the seat received custom trim. Additionally, a lightweight rear number plate holder and front mudguard were installed for practicality.
After the completion of the build, the 'World's Fastest Bobber' made notable appearances at prestigious events such as the Goodwood Festival of Speed and Salon Privé, showcasing its impressive design and performance to the public.
Source: Collecting Cars
The post Bike Of The Day: 2019 Triumph Bonneville Bobber – Thornton Hundred appeared first on webBikeWorld.
View full post on Web Bike World