Best commuter motorcycles? It all depends where you're commuting really, and how far you have to travel every day. If you're in a congested part of the world that allows lane-sharing, you want something on the narrow side. If you're in Texas, you might as well go big. If you're covering 100 miles or more round-trip, you want something reasonably comfortable and with enough power to not get rear-ended. And if it's going to be chilly, you want some wind protection. Since filling your tank every day gets old, more fuel capacity is better, and so is more mpg. Or electric.
Harley-Davidson reported a 9% increase in motorcycle sales volume and 12% increase in  sales revenue over the first quarter of 2021, encouraging signs that the new Hardwire business plan is paying off.
The hot topic in motorcycle performance these days is flashing your ECU. You hear the term "flashing" brought up all the time – and no, we're not talking about spring break antics, either. But while the term is gaining in popularity, and is often associated with big gains, we wanted to know – what the heck is ECU flashing, anyway? For that, let's start with a little back story.
Triumph's Street Scrambler is just what the name implies. If you want to blaze a two-wheeled path to freedom off-road, there are Scrambler 1200s XC and XE. But the more approachable (and affordable) Street Scrambler is for more urbane adventures, with Triumph's less powerful, 900 cc twin, less suspension travel, and a lower seat height that's accessible to nearly everybody. For 2022, just like the upscale Scramblers, the SS is now Euro 5 compliant, and along with that come a few subtle yet tasty upgrades. 
Harley-Davidson's Q1 2021 financial report revealed more details about the mysterious "Revival" model and showed a photo of a near production version of the Custom 1250 liquid-cooled cruiser. We'll have more on the quarterly report elsewhere, but let's examine what we've learned about these two upcoming models.
If it's 2021, it must be time for a new Ducati Monster. In fact, it's nearly always time for a new Ducati Monster. Since the original M900 of 1993, naked Monsters in probably 40 iterations both great and small have been a huge part of Ducati's success. The beauty of that is, if you don't like the new, non-trellis framed Monster that's scheduled to appear for 2021, there are tons of pre-owned Monsters out there looking for a good home. Pete rode this one in Sicily ten years and six days ago.
Like many motorcycle brands, KTM had a challenging 2020, with sales shrinking in the face of COVID-19 and the economic toll it exacted. The Austrian brand sold 212,713 motorcycles through the year, a 9.3% decrease from the pre-pandemic world of 2019.
Aprilia raised eyebrows in the superbike segment more than a decade ago with its all-new RSV4 (introduced for the 2010 model year). Designed for competition, the RSV4 harnessed a high-revving 60-degree V-4 engine engineered for the best of both sportbike worlds: immediate corner exiting grunt of a V-twin, with the hard-hitting top-end power of a four-cylinder. Assembled in a tidy package, with a rowdy exhaust note and usefully demonic character, it was an instant hit. Not to rest on its laurels, the Italian brand has thoughtfully leveraged its racing pedigree (the brand has netted 294 Grand Prix roadracing race wins) evolving this platform into one of the most capable modern superbikes. And it gets even better for 2021.
Convert your vintage Vespa, like a 1951 Vespa 125, into a battery-powered machine with a conversion kit from Retrospective Scooters. (Piaggio Group/)
The new 2021 Combat Wraith will have a limited run of no more than 21 units. (Combat Motors/)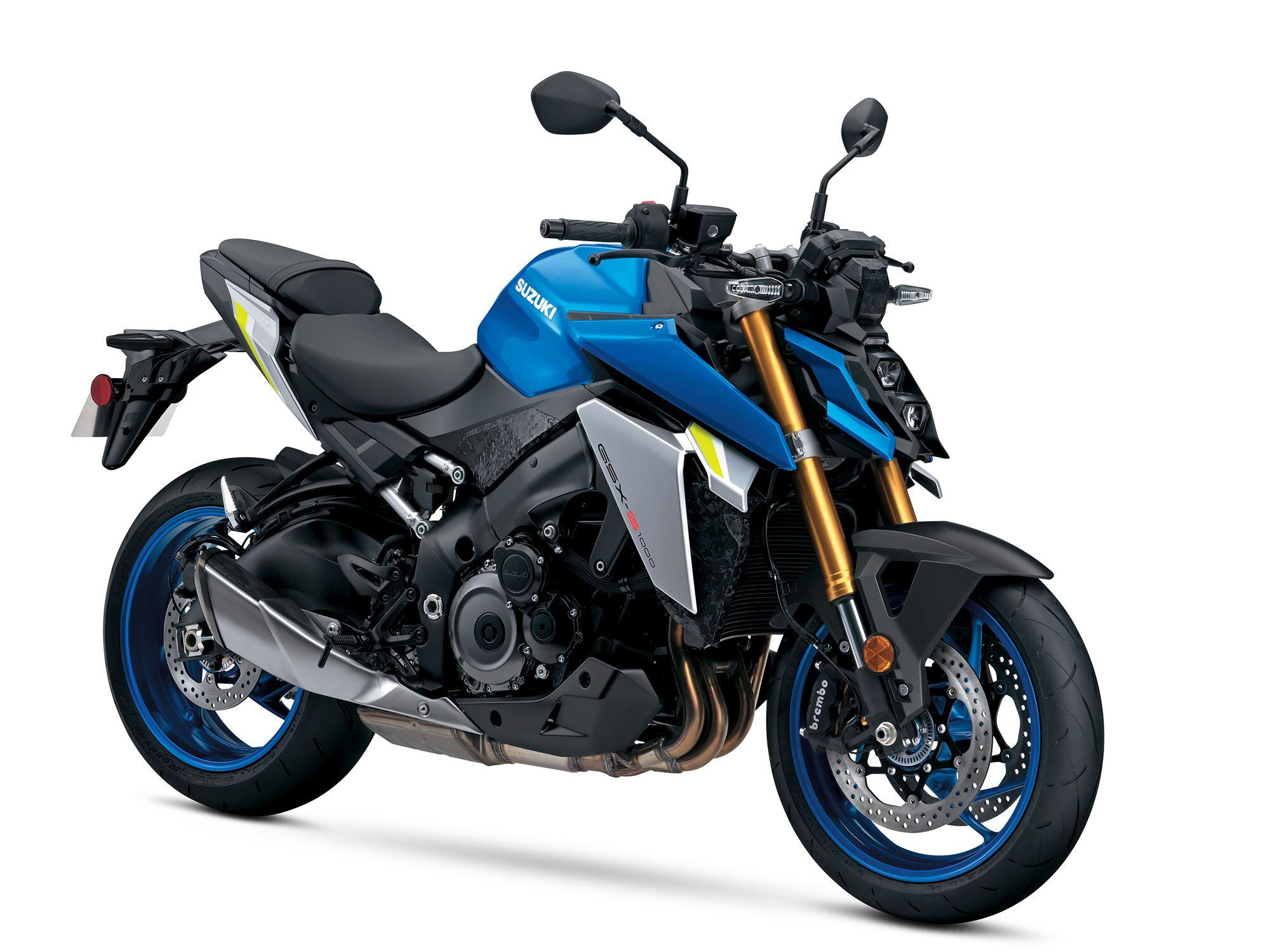 In its first update since the model launched in 2015, Suzuki sharpens the GSX-S1000 for 2022 with engine updates, added tech, and an angular face-lift. (Suzuki/)
Ladies, start your engines on May 1 for the 15th annual International Female Ride Day. (Indian Motorcycle/)
Phone calls, emails, and text messages came flooding in when I posted a teaser photo after my first day on the 2021 Harley-Davidson Pan America 1250 Special. Well? How is it? Is it a competitor? And the most important question: Did they pull it off?