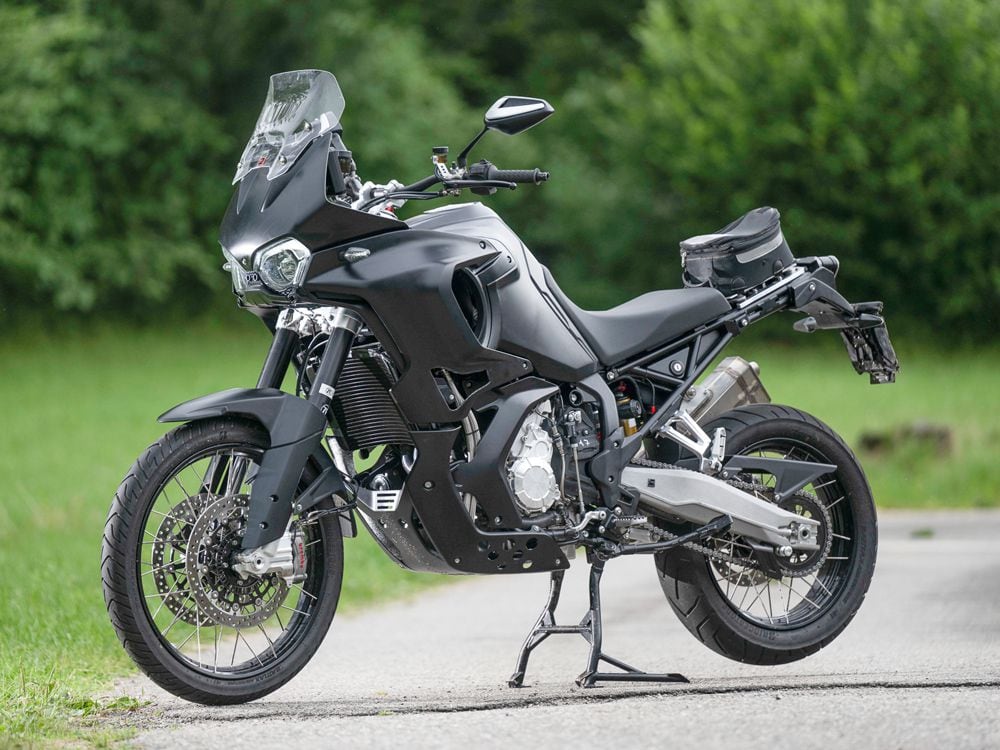 The Lucky Explorer 9.5 is not ready for production yet, but we got a ride on a prototype unit to get a taste of the upcoming adventure bike. (MV Agusta/)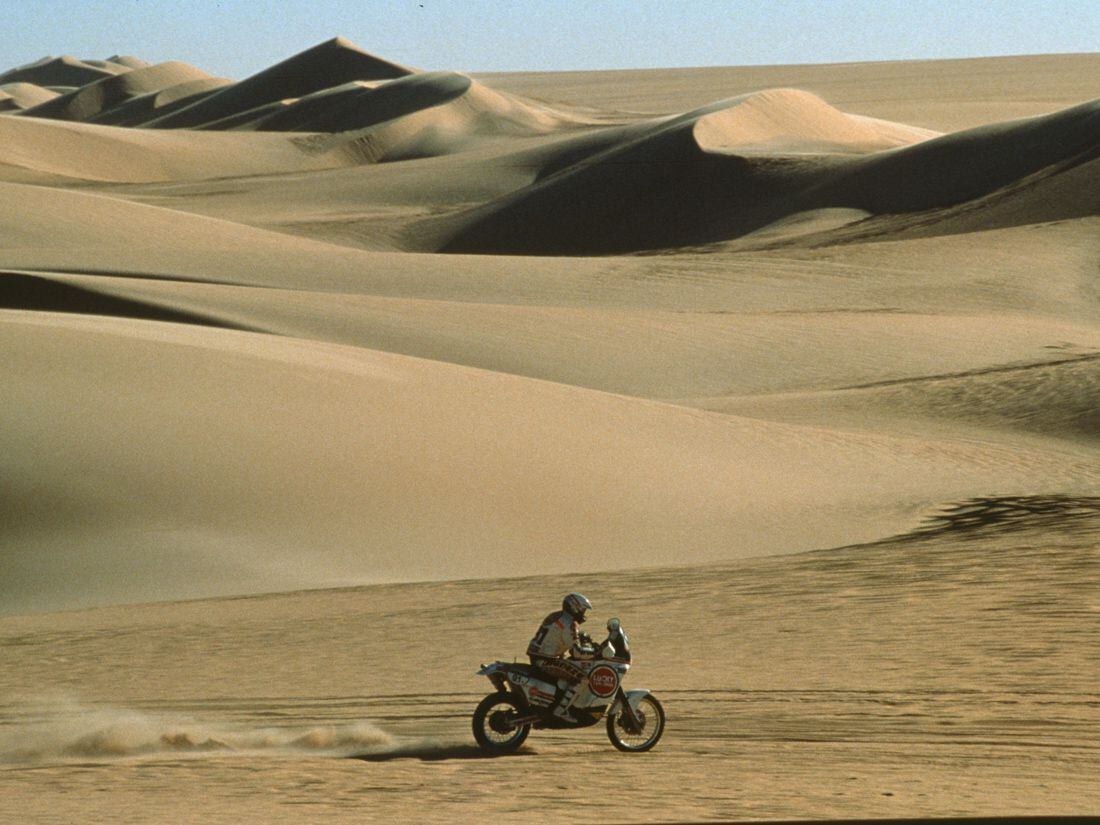 Dunes like this? Giant fuel tank? Must be Dakar! The venue and the machines have changed over the decades, but the spirit of the rally has never wavered. Here we see Ciro de Petri riding to a podium finish on a Cagiva Elefant 900 in 1990. A fellow Cagiva team member won that year. (MV Agusta/)
In 1872, the company we now know as one of the premier motorcycle tire manufacturers was formed for the purpose of making the rubber sheathing for electrical wires, but in 1894, Pirelli produced its first tire in the form of a velocipede (bicycle) tire. Since then, Pirelli has moved to motorsports in a major way, producing tires for both two- and four-wheeled vehicles. In the rarified field of international racing, Pirelli develops its sporting motorcycle tires by applying what is learned as the spec tire for World Superbike. From that lineage, the Pirelli Diablo Rosso IV Corsa was born. 
Greg D. from Rider magazine and Ron Lieback from Cycle World had been beating me up all day around the cute little test track at CFMOTO's coming-out party for its seven new motorcycles last month. Even when I was on my favorite 2022 CFs – the 700CL-X and ADVentura 650 – those guys were still leaving me in the dust on what should've been slower motorcycles, dammit. But I think I've written entire columns about how it's better to never have been really good at any particular sport, as it makes it way easier to accept defeat. Serious competitors get their psyches all bruised and bent out of shape; I retreat to the food truck for more bbq and beverages… Also, the damp patches and tar snakes were things everybody had to deal with, but the older you get the more you prefer to not fall off the motorcycle.
The manufacturer is calling it the "Ultimate Supermoped."
The work of a design student in Taiwan, this bike draws inspiration from Streamliners of the 1930s.
As usual, you get the sturdy metal brackets and hand guards in a design of your choosing from Barkbusters.
The Eco-Circuit will feature a 3.5-kilometer track and a solar farm to provide energy for all its facilities.
Adam Waldron built an e-bike for under £2,000 GBP that's practical, does 50 miles with one charge, and exempt from tax and other regs.
Shark's new release sees a polycarbonate shell that can be had with a wide variety of fun colors.
The "Rock and Roll" windshield adds a little protection and extra style for the R18.
The Grind Machine brings skateboarding culture to two wheels.
The six-day journey will cover over 1,000 miles.
You want disc brakes with your girder fork? This could be the bike for you.