Custom Eye Candy: BMW Boxer Build is a Slovekian Café Racer
I love a good build that fights stereotypical norms – and Žiga Petek's work on this R65 is a key example of just that. 
According to coverage from BikeEXIF, hopping from a lightweight touring machine to café racer extra-ordinaire took a completely new approach to design and more than a few sleepless nights; the commitment to design was going to be tough to sell without total loyalty, so Petek dove right in, taking on Boštjan Vidrajz's 1983 BMW R65 with a single question to the man: 
"I asked him 'do you trust me?' He said 'yes,' and that was it."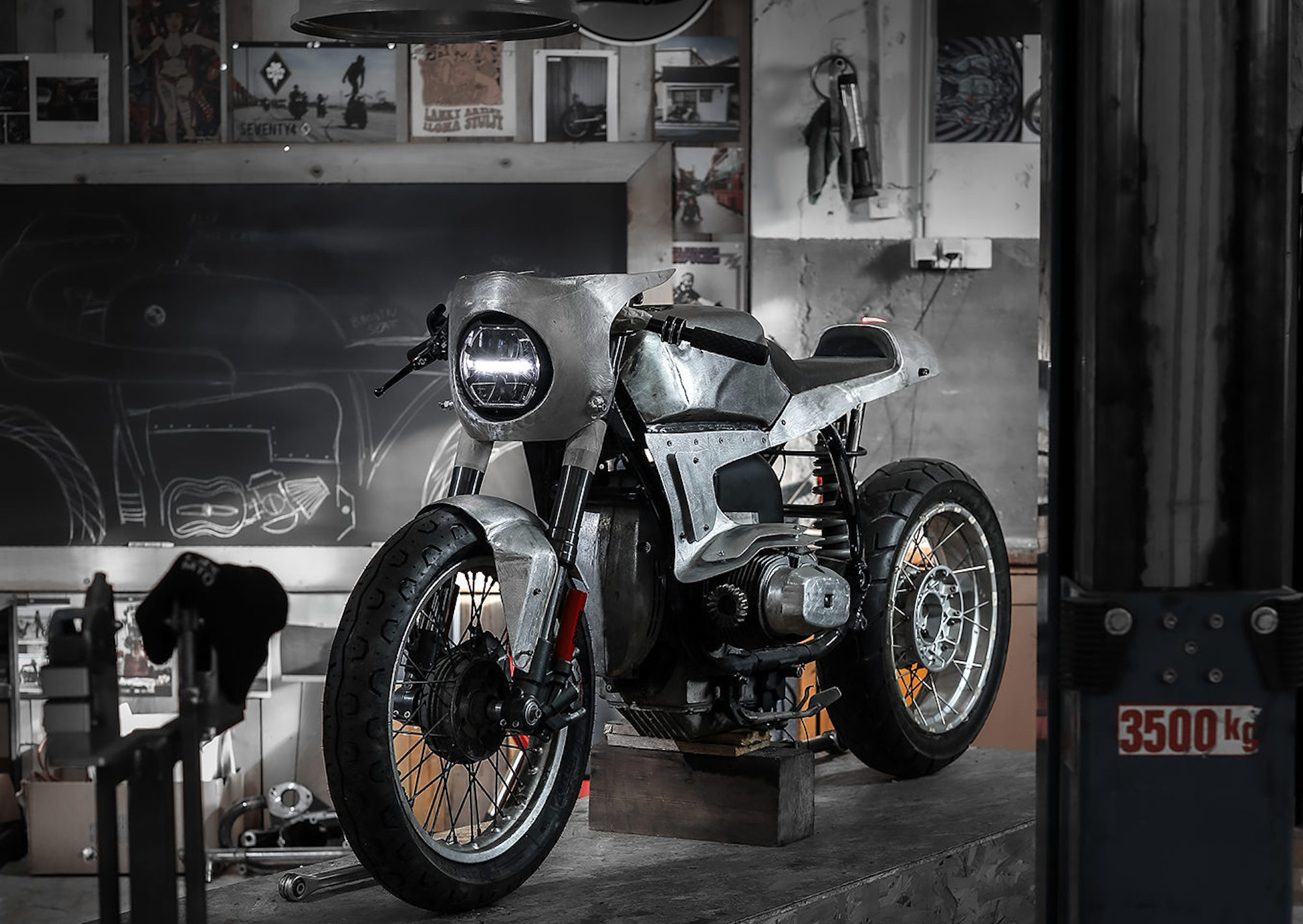 From there, the guts of the operation were in full motion. Stripping the R65 back to her base bones, Petek went sharp and sleek, shrinking and stretching new bodywork out of aluminium and bringing over an old Honda tank (shaved down) for the bike's fuel storage.
"I created these kind of aero wings that cover the sides of the engine and go over the cylinder heads, to add some performance style," adds Žiga. 
"Over those wings I added two small forged carbon winglets on each side."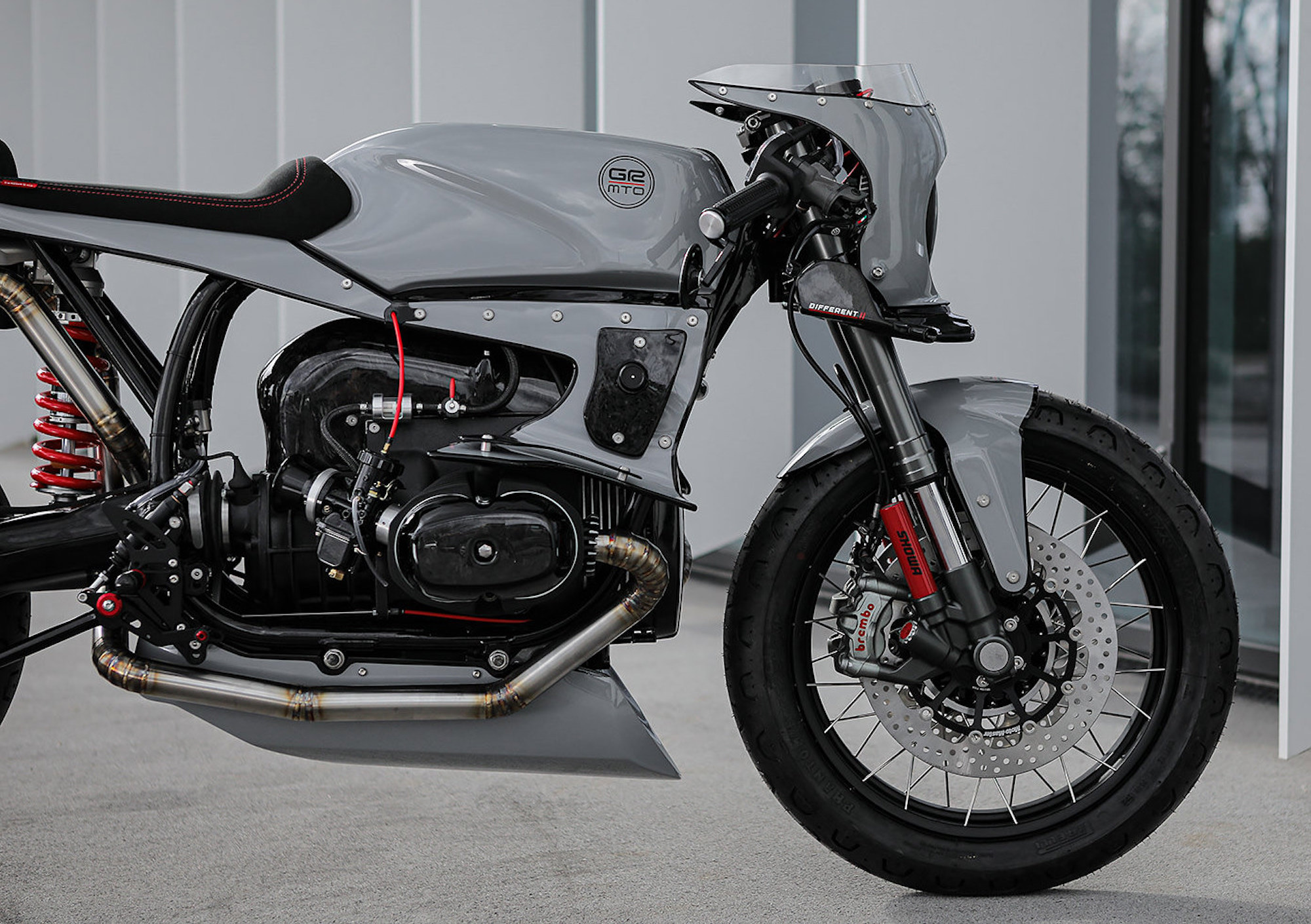 The bike carries a boatload of cleverly-hidden features; from the custom oil sump in the belly pan, to the Motogadget keyless ignition tucked into the bike's carbon winglets and LED turn lights integrated into the bike's front wing, Petek's design speaks well of the care taken in creating the café racer. 
"To create each bit of carbon trim, Žiga first had the fairing and tail 3D-scanned to create a digital canvas to work on," continues BikeEXIF. 
"ER Motorcycles' Blaz Sustarsic then lent a hand, by translating Žiga's ideas into digital renders. A company named VG Forma 3D printed each prototype part, then those prototypes went to Angström Performance, who replicated them in forged carbon fiber."
Next, the engine.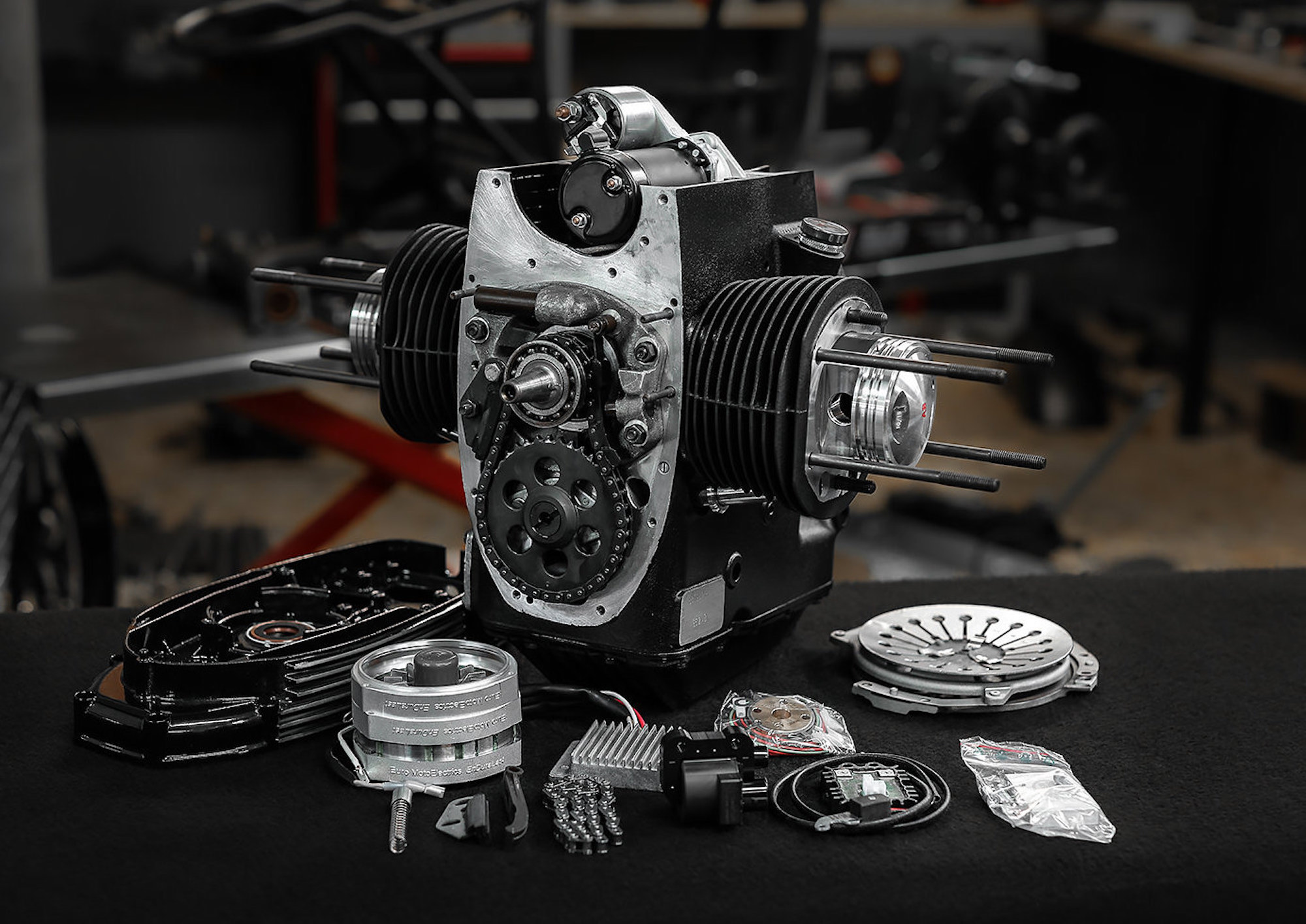 This particular R65 got a full rebuild, complete with "new valves, valve springs and bearings, and a Motogadget-equipped rewire with a new charging system and a Silent-Hektik ignition," bumping the thing to 8500cc's of power. 
Jaka Legiša was purportedly behind the handiwork of the pipes, while Gas&Retro fitted the R65 out in the same forks as Kawasaki's ZX-10R. 
Add a BMW GS's swingarm and a one-off YSS rear shock, and suspension is completed, rolling on the addition of spoked Pirelli Phantom Sportscomps, clamped by Brembo, with discs courtesy of Motomaster.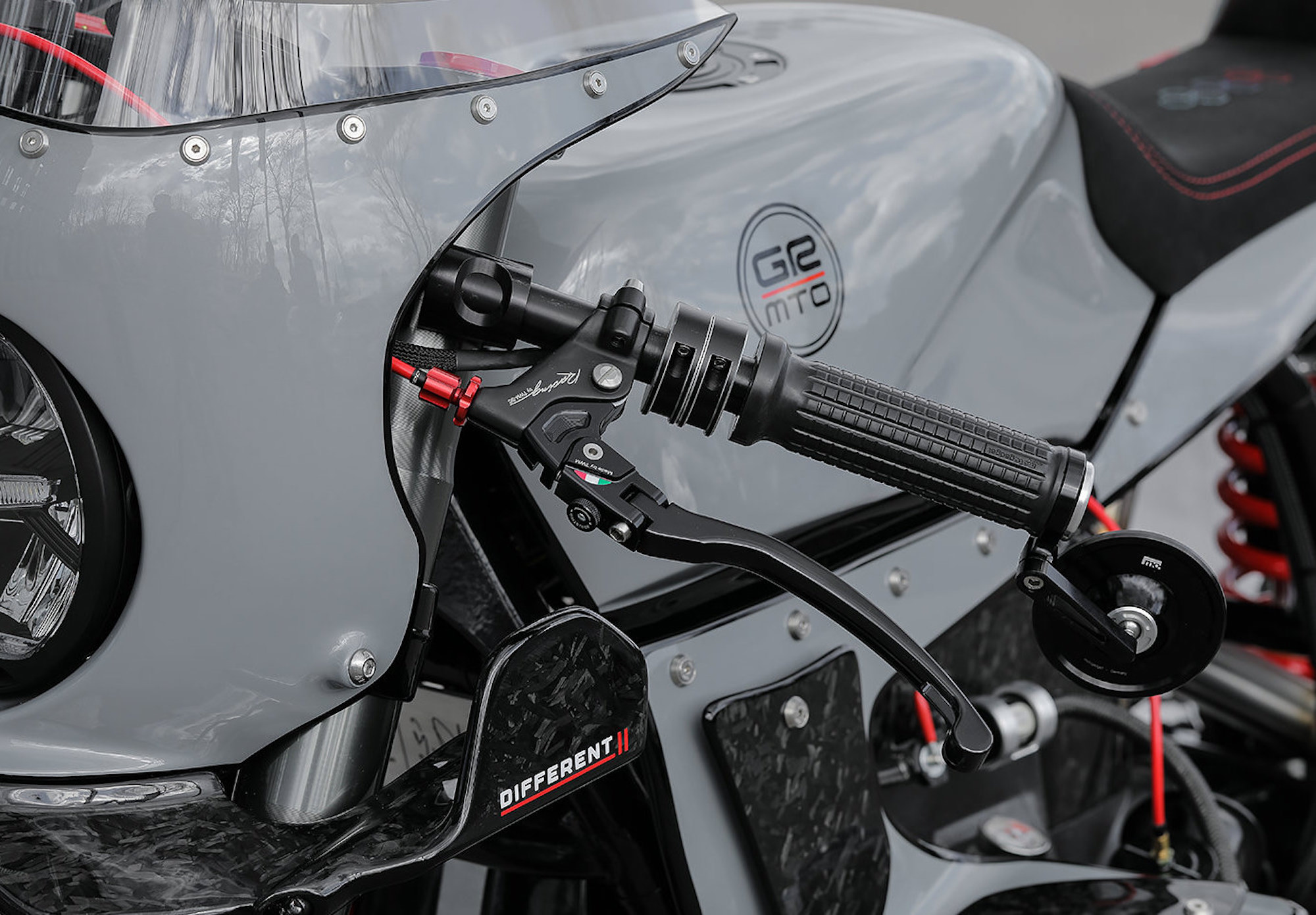 Here's a list of the additional work done:
TRW clip-ons

Mikuni carbs with velocity stacks

forged carbon trim valve covers

Tomaselli throttle

Brembo master brake cylinder, clutch and brake controls

Motogadget grips, mirrors, digital dash and push buttons

Koso LEDs

Custom shift lever

color-coded hoses and wires

BMW's 2023 'Brooklyn Grey' paint color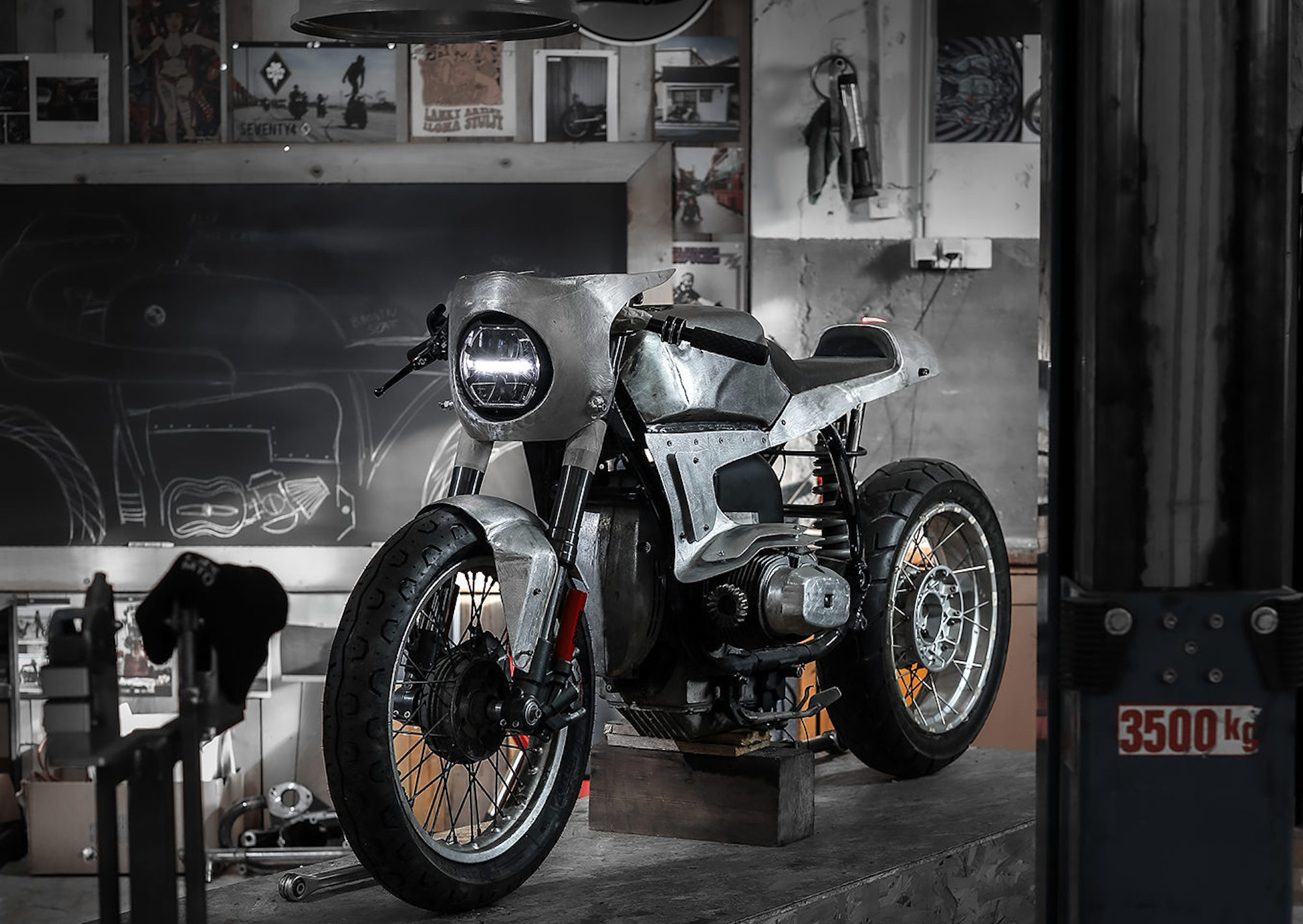 Of course, we wouldn't be here if it weren't for the reaction sequence:
"When Boštjan from Flex Tools Slovenia saw it for first time, he couldn't speak for an hour," laughs the builder. 
"This is probably my best build in my 13 years of custom bike building," Žiga adds. "It's been many long night shifts, but I would do it all again."
*Media sourced from BikeEXIF*
The post Custom Eye Candy: BMW Boxer Build is a Slovekian Café Racer appeared first on webBikeWorld.
View full post on Web Bike World