Ducati and Lamborghini Collaborate for Trial Run of Rider Safety Tech
Ducati's just made a new bit of tech that focuses on rider vulnerabilities on the road – and they partnered up with Automobili Lamborghini S.p.A. to premier the thing at the Connected Motorcycle Consortium. 
Let's take a look at what Team Red's been making while they wait to give us Episodes 2-6 of their Ducati World Première 2024, yeah?
If you didn't already know, Ducati was the first bike manufacturer in the world to have their entire range carry "ABS Cornering," as well as "Blind Spot Detection" – an achievement that cements rider safety into Ducati's legacy as surely as I like sushi (I really like sushi).
Per both Ducati and Lamborghini, the all-new motorbike-car connectivity system is still in the trial stages but has already targeted and analyzed the following vulnerabilities related to motorcycles sharing the road with cars:
IMA (Intersection Movement Assist)

LTA (Left Turn Assist)

DNPW (Do Not Pass Warning)
The big takeaway: Ducati thinks that vehicles communicating with each other will better help motorcycles AND cars warn their drivers/riders of upcoming danger – a smart move, considering we've already covered instances like Tesla's Autopilot carrying the potential for a blindspot for smaller moto objects. In my opinion, this new effort from Ducati is both exciting and necessary; on today's roads, technological strengths in one corner of our market can pose a danger to others. Maintaining balance is pivotal to successfully sharing our good earth's roads.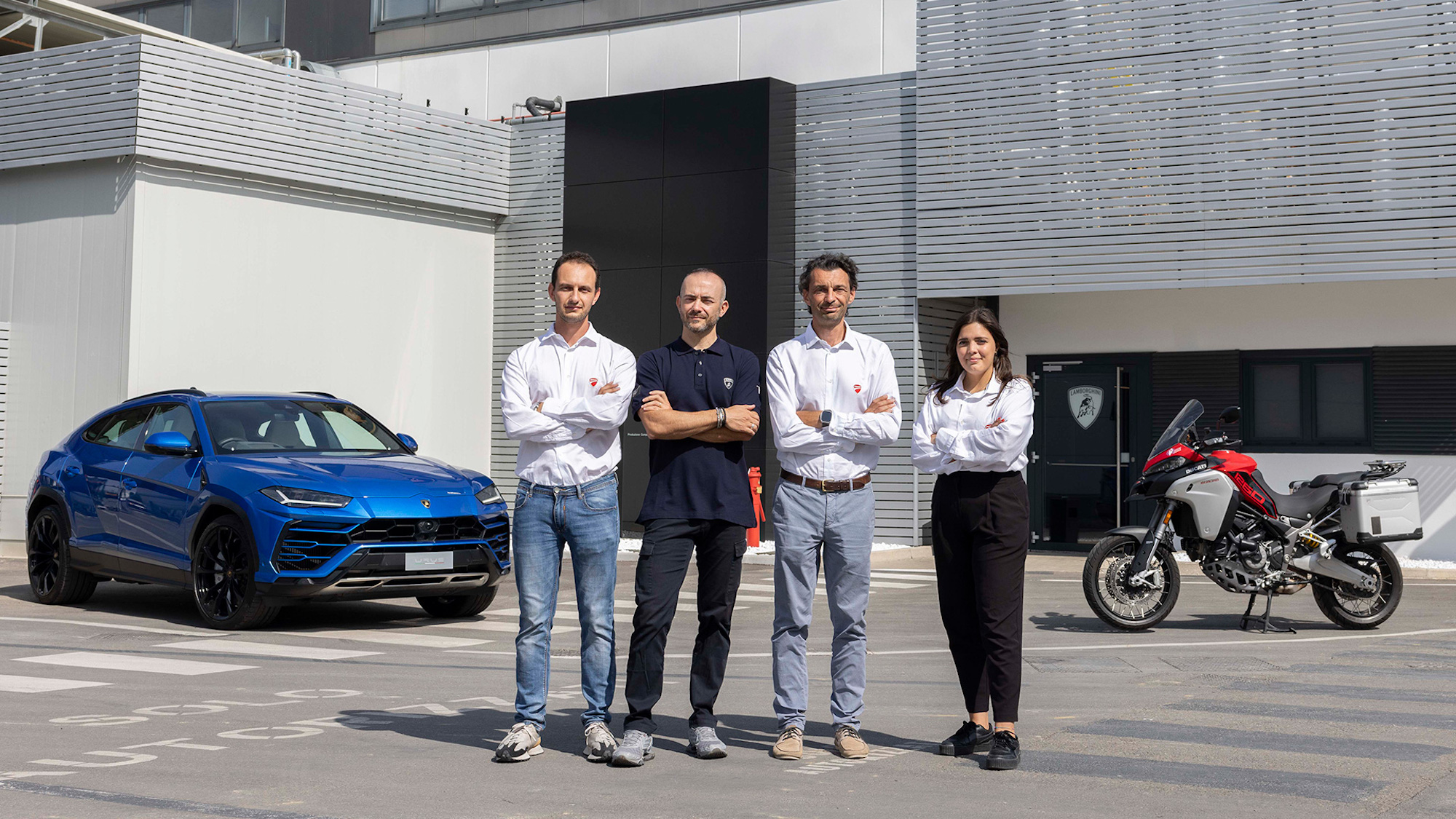 Naturally, Ducati's Innovation Manager, Simone Di Piazza, is jazzed at the tech's successful demonstration, stating the following in Ducati's press release: 
"The work presented today makes us proud, and we are convinced that communication between vehicles, when ready enough to be introduced on all motorbikes and cars, will have a fundamental role in reducing the number and severity of accidents involving motorcyclists."

– Simone Di Piazza, Innovation Manager, Ducati
What's Lamborghini's role in all this? 
Lambo provided a Urus for Ducati's case simulation use – a benefit that likely strengthened the connection between both Bologna-based brands even more than what was already existant after last year's World Première, Episode 1.
A big congrats from the WBW team on the tech, and looking forward to seeing how Ducati integrates the results in their ranges. 
The post Ducati and Lamborghini Collaborate for Trial Run of Rider Safety Tech appeared first on webBikeWorld.
View full post on Web Bike World