2023 Harley Homecoming Celebrates Motor Company's 120th Anniversary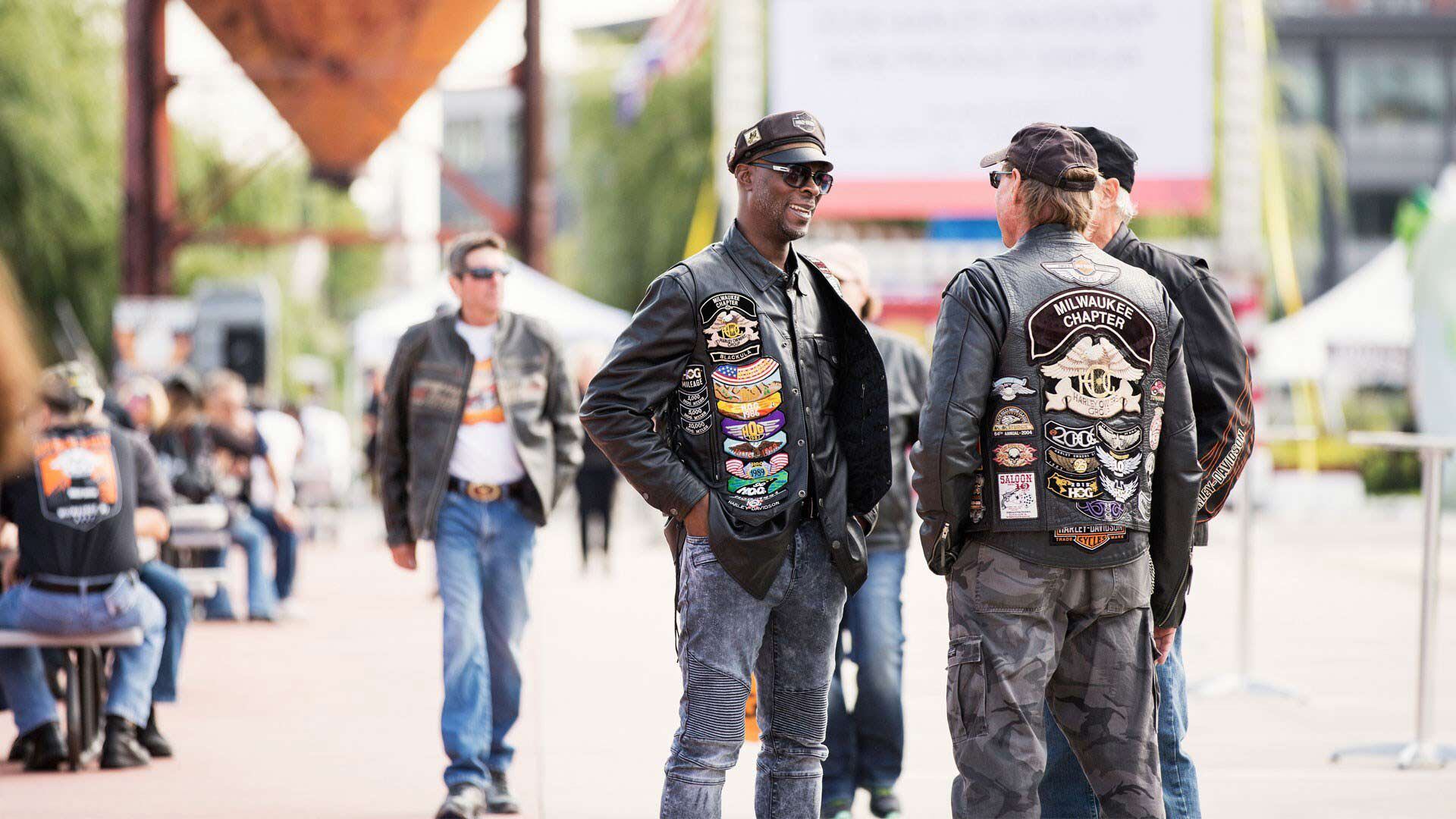 The dates are set for the 2023 Harley-Davidson Homecoming event—a four-day party that will rock the streets of Milwaukee. (Harley-Davidson/)
Harley-Davidson continues to tempt the public with the celebration of its 120th anniversary festivities for 2023. On Monday, the Motor Company announced the "Harley-Davidson Homecoming" event, a four-day party on July 13–16, 2023, held at multiple venues throughout Milwaukee.
This is the first of many celebratory events the company has planned for 2023. Although specific details are few thus far, past anniversary events have seen Milwaukee roads, streets, and hotels booming with motorcyclists from all over the world. There's no reason to believe the 2023 event will be any different in attracting Bar & Shield fans worldwide.
"We invite everyone, riders, non-riders, and fans around the world, to join us in Milwaukee next summer for the Harley-Davidson Homecoming where we will celebrate 120 years of our incredible brand," said Harley-Davidson chairman, president, and CEO Jochen Zeitz. "This will be the first in a series of unforgettable annual events in Milwaukee. Stay tuned for more details in coming months, and we look forward to celebrating with you in 2023."
Harley's first notable anniversary event was its 50th, held in Milwaukee held in 1953. That year, H-D held a small celebration outside of Milwaukee's Capitol Drive plant. The next anniversary party was in 1975 for Harley's 75th; company executives and guests from around the States descended on Louisville, Kentucky, and rode to Milwaukee for festivities.
Harley's large-scale Milwaukee anniversary parties began on the 85th anniversary in 1988 and have continued every five years. During these events, Harley enthusiasts from all corners of America traditionally band together and ride to Milwaukee to celebrate.
The previous event, the 115th anniversary celebration in 2018, was attended by around 150,000 riders travelling to Milwaukee. According to the Milwaukee Business Journal, the 2018 event generated $95 million in economic impact.
Things will likely grow in 2023. For their 120th anniversary, Harley has launched The Road to Harley-Davidson Homecoming Challenge, in which, Harley says, "Riders and non-riders alike can participate in chances to earn virtual badges, win daily and monthly prizes and enter a sweepstakes for a chance to win a grand prize trip to Milwaukee to participate in the Homecoming event."
In its Homecoming Challenge Official Rules, Harley says the promotion is open to legal residents of all 50 states, Canada, France, Germany, the UK, and Mexico. The challenge, which began April 1 and is open to all 18 years or older, ends October 1, 2022.
Three phases include two months of opportunities to earn patches that lead to prizes:
Phase 1, Kickstart to Passion (April, May)
Phase 2, From Brand to Icon (June, July)
Phase 3, The Road Ahead (August, September)
Each phase includes three levels of mileage achievements, from a first ride of at least one mile to completing a total of 3,497 miles in phase two to earn 30 patches.
Overall, Harley will give away 76 grand prizes for the trip and participation in the Homecoming event.
For official rules and information about The Road to Harley-Davidson Homecoming Challenge, download the Harley-Davidson app, or visit h-d.com/ride. For additional information about the 120th-anniversary event, check out Visit Milwaukee.
View full post on Cycle World