Harley-Davidson Reveals "The Hardwire" Plan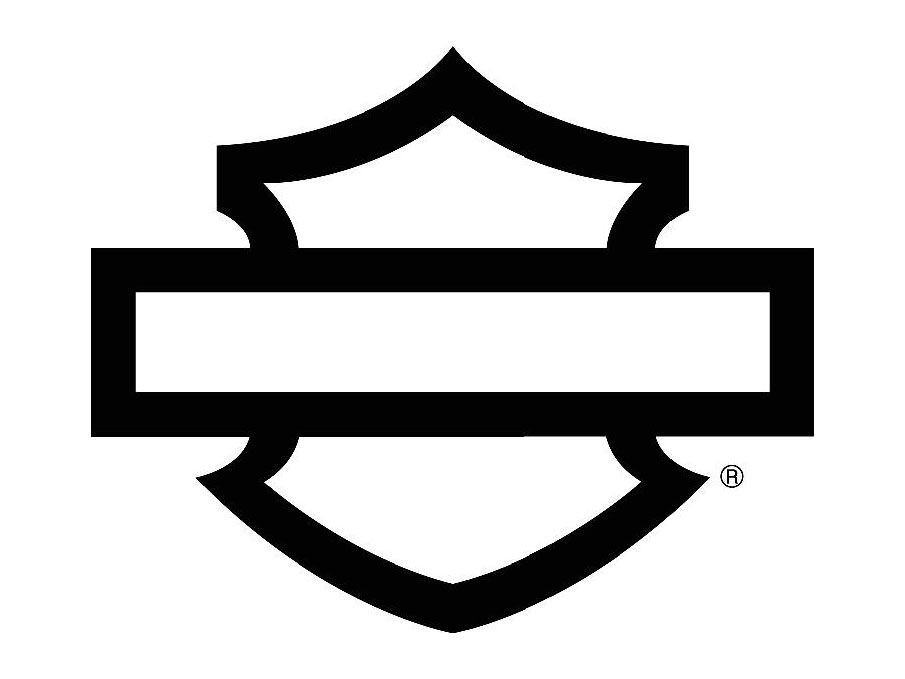 Harley's latest five-year plan, "The Hardwire," signals a retrenchment to more established segments. (Harley-Davidson/)
When then-CEO Matt Levatich unveiled Harley-Davidson's ambitious "More Roads to Harley-Davidson" strategy in 2018, the company hoped to expand in all directions—entering new markets and segments with a vast R&D investment and dozens of new models from electric scooters to liquid-cooled sportbikes. The idea was to spread the firm's appeal and attract customers who would never have considered a traditional Harley, by building a model range just as diverse as those from any manufacturer in Japan or Europe. Now, almost every part of that plan has been abandoned, with Levatich's replacement, Jochen Zeitz, performing a 180-degree turn to bring Harley's focus sharply back onto the traditional Harley-Davidson customers who have faithfully supported the brand for decades.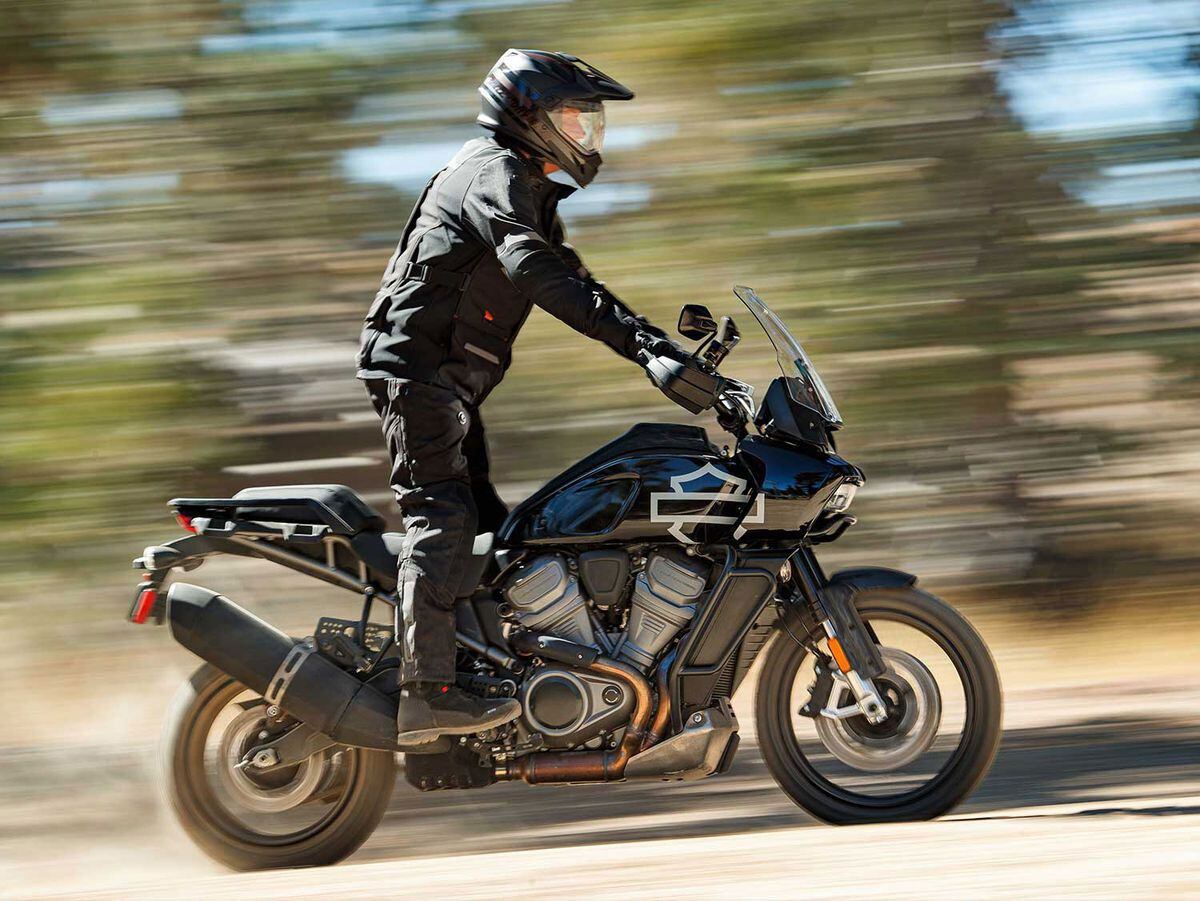 But the Pan America model is still on the books, signaling Harley's continued interest in exploring new markets. (Harley-Davidson/)
The announcement of Zeitz's new five-year plan, dubbed "The Hardwire," has been promised for months, and Harley's interim "Rewire" strategy, implemented last year after Levatich's departure, already clearly signaled the new direction. Now that Hardwire has been fleshed out with more detail, we're getting a clearer view as to The Motor Company's intentions in the short and medium terms, although Zeitz is much more reticent than his predecessor when it comes to giving specifics of planned future models.
Related Content: 2021 Harley-Davidson Bagger and CVO Models Updated
Under the new plan, Harley is following a "70-20-10" structure, with 70 percent of its efforts going into the core business, 20 percent into expansion into new segments that offer clear potential for more profit—for instance, the launch of the Pan America adventure bike—and 10 percent on testing ideas for longer-term growth, such as the company's continuing plans to develop small-capacity bikes for new markets in partnership with China's Qianjiang and India's Hero MotoCorp.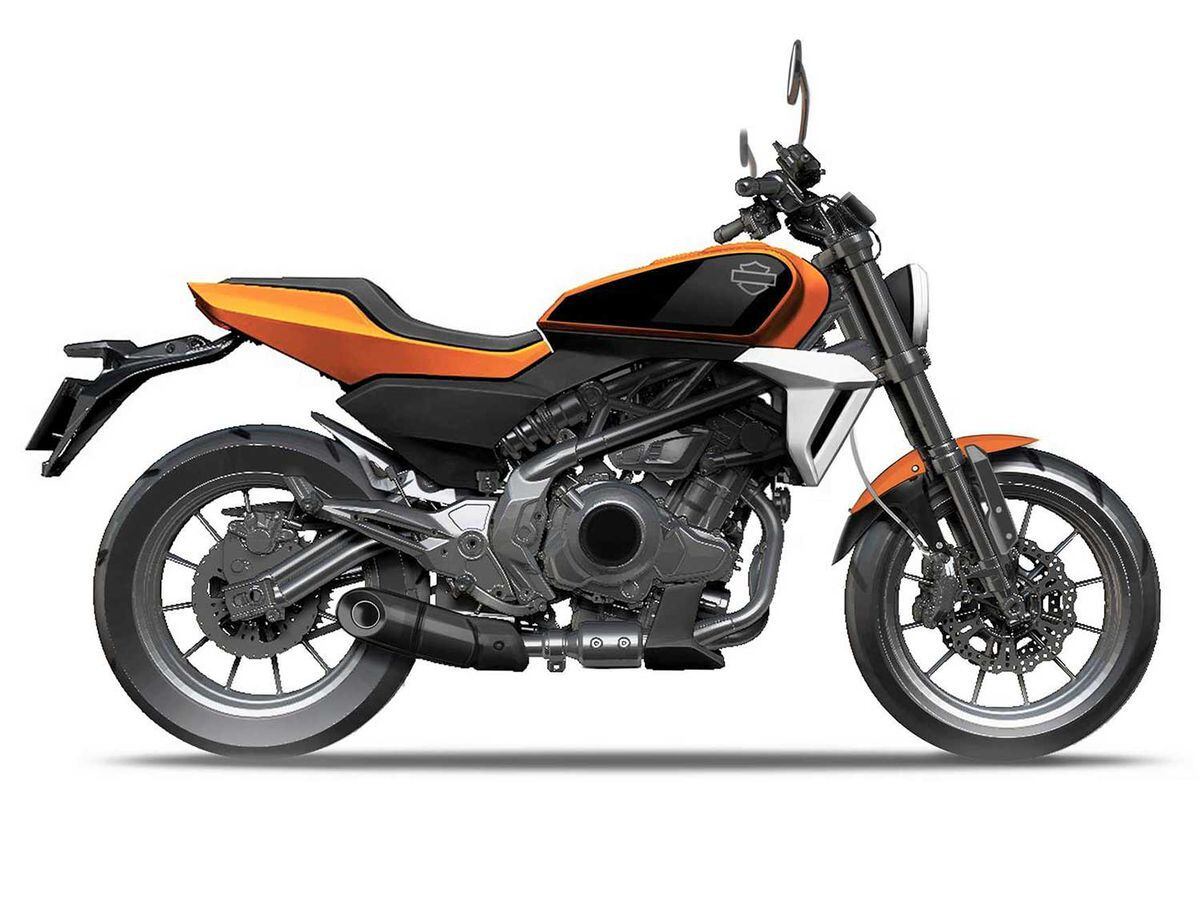 The push for a small-capacity cruiser in Asian markets is also likely to go forward. (Harley-Davidson/)
The Hardwire in Detail
While refocusing on existing Harley customers might seem somewhat isolationist in comparison to the More Roads expansion drive, it makes a lot of sense for a company like Harley-Davidson. Putting huge investments into approaching market segments already populated by successful rivals carries a large risk of failure. Yes, maybe Harley could have made the canceled Bronx streetfighter into a convincing competitor against alternatives from Ducati, Honda, or KTM, but as a first attempt there was also the strong chance it would have been seen ultimately as not as capable as those established examples. Since customers in those markets aren't likely to be swayed by the presence of the Harley-Davidson badge, the chance of initial failure was always high.
But the risks actually ran even deeper than that. If the firm poured time, energy, and money into the expansion into new markets, that would inevitably mean forthcoming developments to Harley's existing lineup would have to be cut back to balance the bottom line, thus potentially alienating loyal customers—those likely to return to the brand again and again—in the hope of catching the eye of less-dedicated buyers.
The Hardwire brings the emphasis back to Harley's strengths, and while it might mean we lose some potentially interesting new bikes, it's hard to argue with the logic behind it.
"The priorities of our Hardwire strategic plan are built upon desirability," Zeitz said. "We intend to: One, invest in our strongest motorcycle segments that drive profit; two, selectively expand into and redefine segments where we have a winning offering; three, invest in innovation in the electric market which will be a critical part of our future; four, grow our complementary businesses, both in product and lifestyle; five, enhance and customize the Harley-Davidson experience for all customers, riders and non-riders, across all steps of the customer purchase journey; and six, prioritize inclusive stakeholder management and how we think about people, planet, and profit."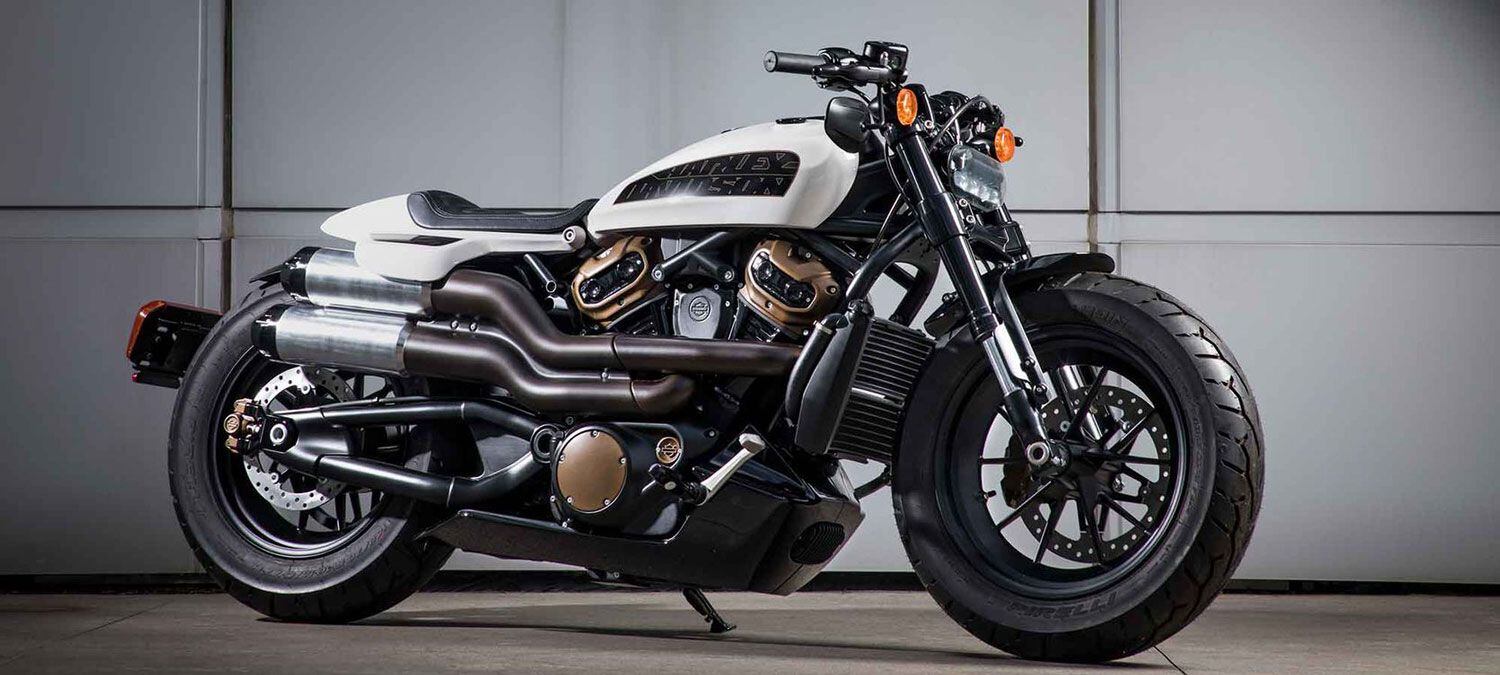 The already-announced (but as yet unnamed) 1,250cc water-cooled performance cruiser will also play into Harley's plan of balancing "classic with cutting edge." (Harley-Davidson/)
Growth
Where the previous plan of aggressive expansion into new markets offered an obvious, if risky, avenue to growth, The Hardwire has a more subtle but much safer route. Instead of trying to steal customers from other brands, the idea is to build on the loyalties of existing Harley riders and new buyers who are attracted to the firm's attributes.
Related Content: Harley-Davidson's Push for Automation
"Our approach to capture growth in our stronghold segment is twofold and laser-focused: inspiring our most loyal customers to upgrade to exciting new offerings and choose Harley-Davidson as their additional bikes, and compelling new customers and riders to choose Harley-Davidson," Zeitz said. "Creating compelling reasons for repeat purchases is key. We will deliver through inspirational products that live up to our vision. Touring and large cruiser customers will see differentiated yet true-to-Harley products that motivate them to buy our new models. We are investing in design, technology, and performance enhancements that push the boundaries while maintaining a balance between classic and cutting-edge designs."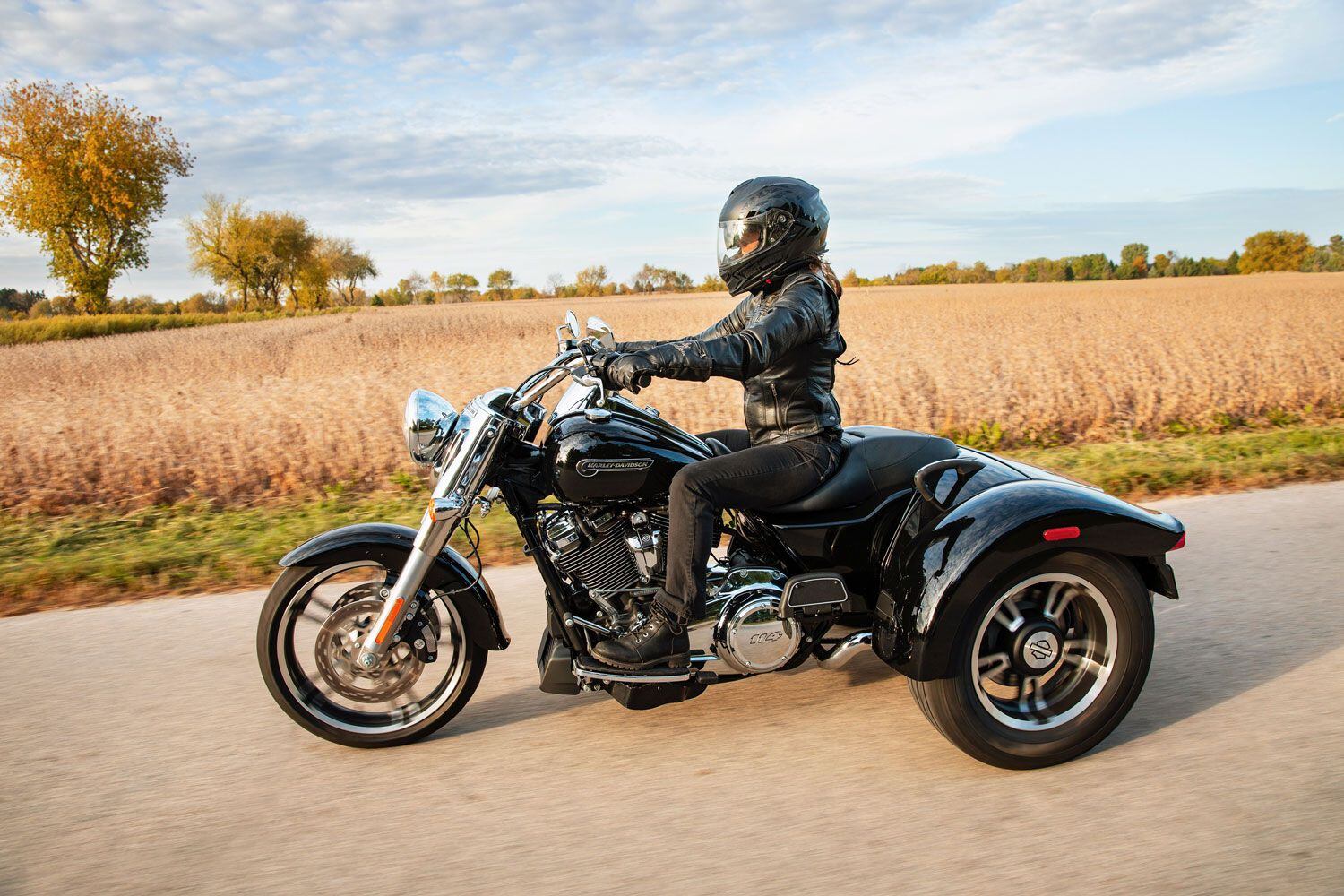 H-D will continue investing in the trike market, citing "untapped potential," though there's no word yet on future models. (Harley-Davidson/)
New Trikes
Although keen not to give much away about upcoming future products, Zeitz did reveal that there are more innovative and modern three-wheeled Harley-Davidsons on the way. While still relatively small, the trike market is a growing one, and since Harley already has a presence there it makes sense to capitalize on it.
"We plan to extend and expand the opportunity to ride for new and existing customers by providing comfort, ease of use, and modern styling on our trike models," Zeitz said. "We believe there is untapped potential for traditional trikes, where we lead the industry, just don't expect to see too many product details ahead of time. As we've said before, we're keeping our cards close until we launch our new bikes."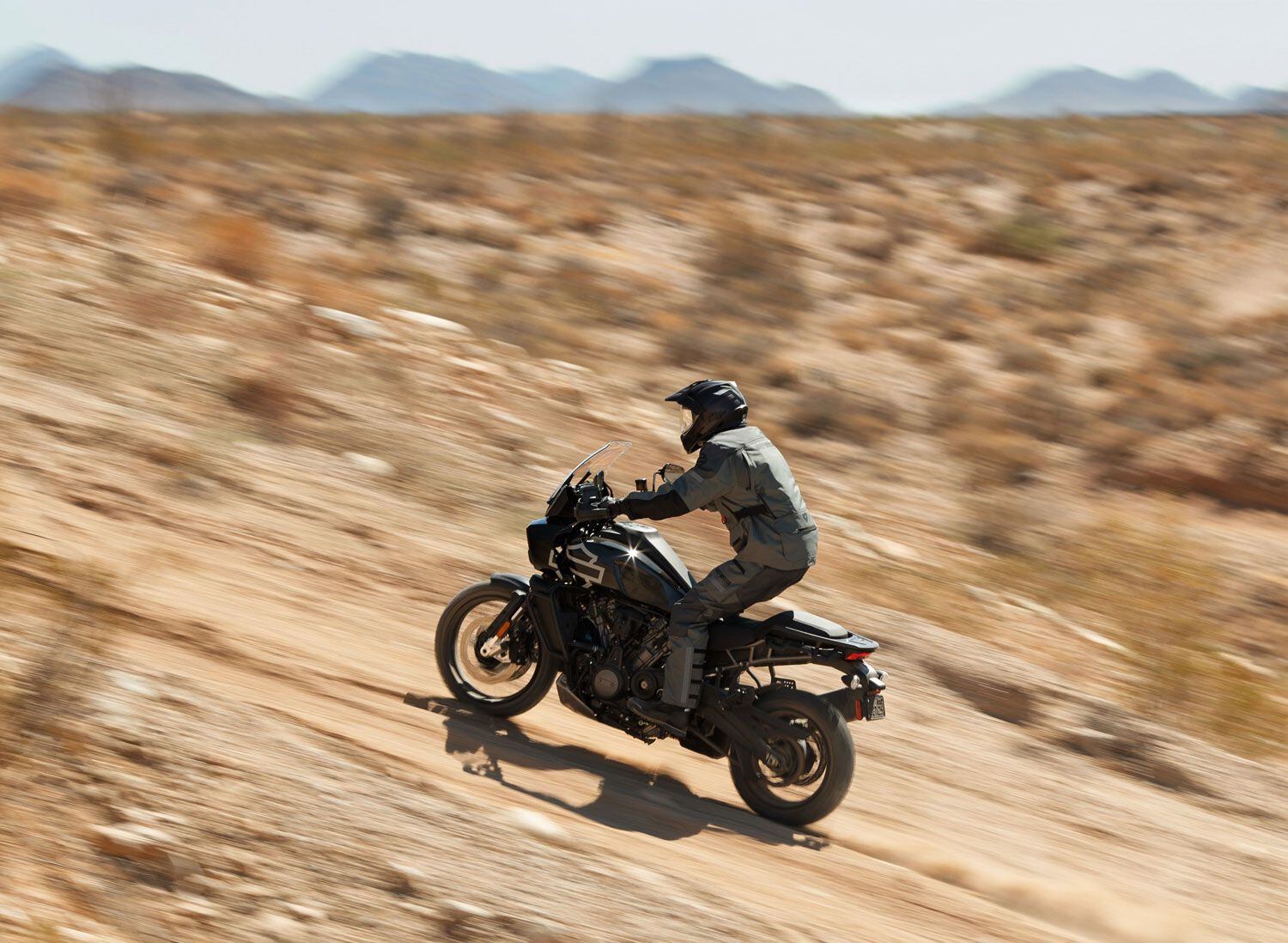 With the upcoming Pan America, H-D says it's looking to expand market share both in Europe and North America. (Harley-Davidson /)
The Pan America
The most obvious survivor of Levatich's More Roads to Harley-Davidson product plan is the Pan America adventure-tourer. Already shown to the public on more than one occasion, it's set to get a full launch February 22, 2021. While it's going to be a hard task to compete with the dominant BMW R 1250 GS in the markets the Pan America intends to target, it's a route that has the potential to see Harley expand its market share in Europe, where cruisers and tourers aren't big sellers.
Related Content: Harley-Davidson Unveils 2021 Pan America Adventure-Touring Model
"Adventure-touring is the largest segment in many European markets with both attractive margins and high growth," Zeitz explained. "It's also a largely untapped segment in North America, and we're excited by the potential it unlocks for Harley-Davidson. This segment is a natural fit. With Pan America, we've built adventure-touring and are expanding the language of the Harley-Davidson touring experience deeply rooted in our history."
At the same time as showing the 1,250cc, water-cooled Pan America in full, Harley says it will be revealing more about the custom model that it's also previously shown using the same engine. This bike is a replacement for the Sportster in Europe, where that existing air-cooled range hasn't been updated to meet the latest Euro 5 emissions limits (and indeed is no longer shown on the company's European website).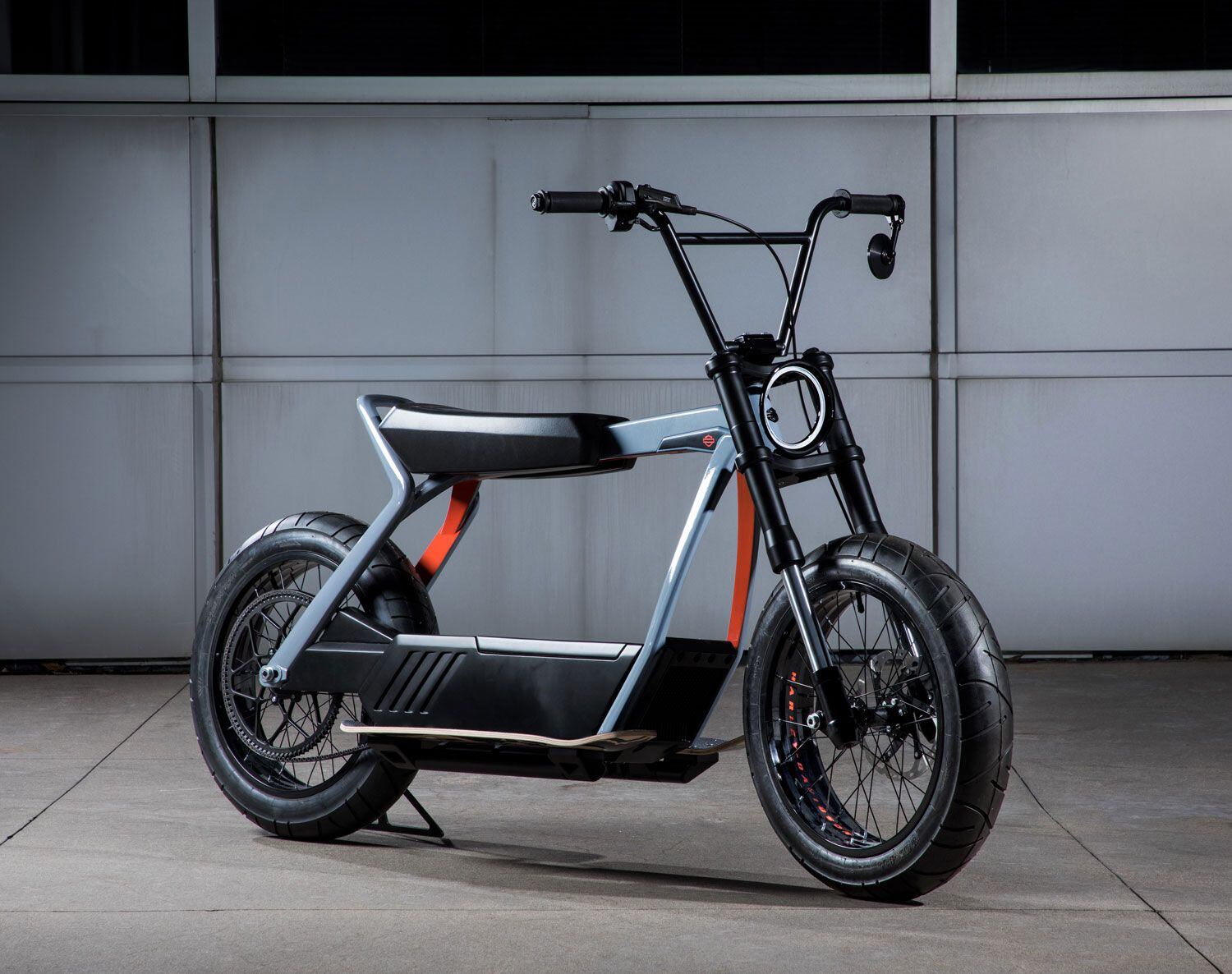 H-D also confirms development in the electric motorcycle space will continue under a separate division, and likely with more focus on urban mobility. Will that signal the return of H-D's concept escooter? (Harley-Davidson/)
Electric Avenues
Despite The Hardwire's reversion to traditional Harley markets, the company's recent strides in electric bike development are set to continue. It's a market where the company isn't trying to compete with long-established rival brands, so it offers a clear chance to be at the forefront. Under The Hardwire plan, Harley-Davidson is going to set up a stand-alone group to focus on its electric bike strategy. "We will be focusing our electric strategy through a separate division with a leadership team solely dedicated to developing the most desirable electric motorcycles in the world," Zeitz said.
Related Content: Harley-Davidson Spins Off Ebike Business
However, he also recognized that electric power isn't currently compatible with Harley's key cruiser and tourer market segment. "When you look at the core segments of Harley-Davidson, it will take a lot longer for electric to arrive simply because the technology that is required, in particular in the touring segment, is not there yet," Zeitz admitted.
A Harley-branded electric scooter—something the firm has previewed in the past—appears more likely to be the next step in the brand's electrification plan. "The electrification in the motorcycle segment will happen much faster in what I'd call the mobility segment, when you talk about urban centers around the world where a motorcycle essentially becomes a mobility product to get around town," Zeitz said. "That's where technology and range and customer expectations meet quicker and where we will see electrification happening much faster."
View full post on Cycle World