War Without End: Harley-Davidson Versus Indian
For almost as long as motorcycles themselves have existed, two American companies have waged a silent battle that we only truly hear when the V-twins that power their bikes fire up. Both companies started making their V-twin bikes in 1903, and were the only two major American manufacturers to survive two World Wars, the Great Depression, and every economic crisis the USA has weathered since. We are, of course, talking about Harley-Davidson and Indian Motorcycles.
The two companies are fierce rivals, and their riders and fans are just as passionate. Walking into a Harley-Davidson bike meeting and mentioning "the other brand" will get you some very unpleasant looks and may even have you being asked to leave, while bringing up a Harley-Davidson at an Indian Motorcycles rally in any other terms other than "I left them in my dust" will garner you many of the same looks. We're not saying that civil discourse is impossible, it's just that when someone is a fan of either brand, they are really passionate about it.
There has to be some reason, some evidence out there that can objectively point to why the two American manufacturers have such steadfast enthusiasts. That is the purpose of this article: to investigate, in as balanced a way possible, what really drives the battle between the two American giants.
Why Each Company Has Their Own Die-Hard Fans
To understand where the passion on either side comes from, we first must look back at the early 20th century. Both Harley-Davidson and Indian modeled their first motorcycles after the bicycles that had been used to start the entire motorcycle movement, albeit with stiffer metals and bigger tires to be able to absorb the bumps and ruts of 1900's roads. This was all well and good, and both companies respected each other's successes, but their paths diverged just two years after they started production.
In 1905, Indian Motorcycles built its very first V-twin factory race bike. For the better part of the next decade, until World War I, Indians were branded as "America's fastest motorcycles," and backed up that claim with multiple race wins in all styles of competition, as well as setting multiple speed records. This led to the more adventurous early riders to gravitate towards Indians as the more exciting, potentially more dangerous motorcycle.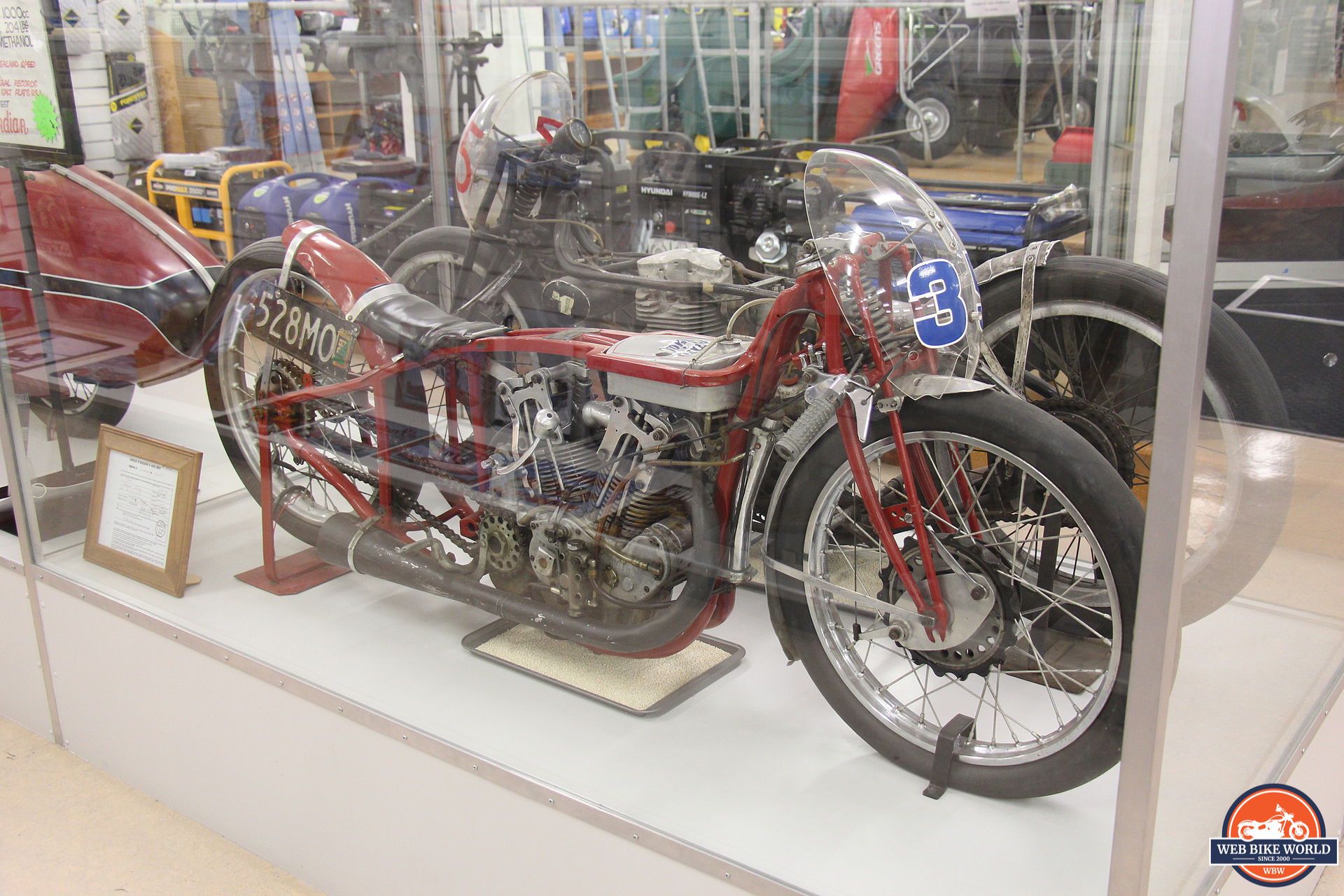 Meanwhile, in 1905, Harley-Davidson was still being run out of the backyard machine shop of Henry Melk, friend to both William Harvey and Arthur Davidson. Through some very suave marketing, placing ads in journals such as Automobile and Cycle Trade, they started to move more and more motorcycles, to the point that the first dealership opened, run by Carl H. Lang in Chicago. This led to a small boost in sales, and with the money earned, plus some investment from interested parties, the first Harley-Davidson factory opened in 1906 on Chestnut Street, Milwaukee, Wisconsin.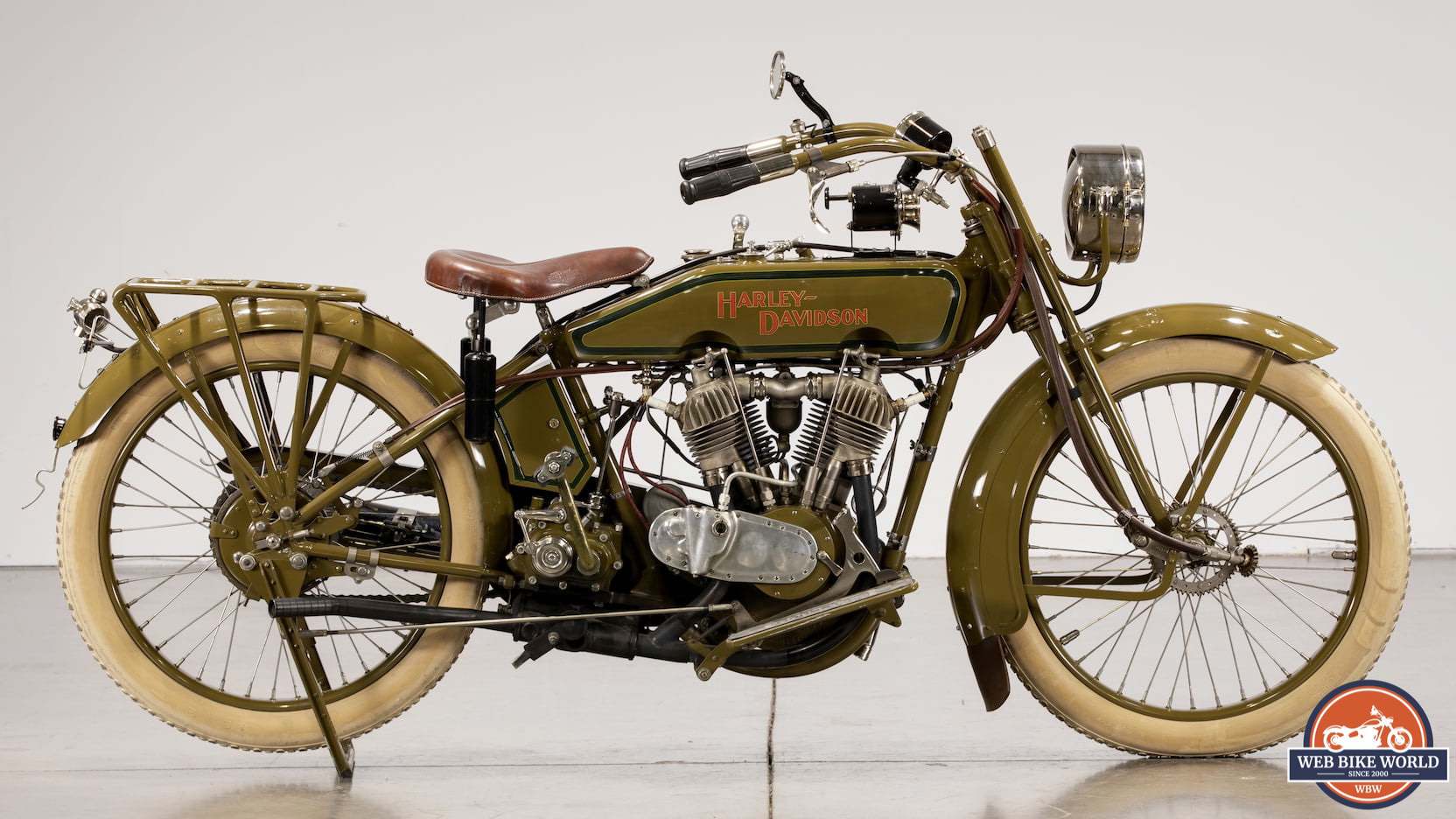 Both companies doubled down on their respective angles throughout much of the early 20th century, with Harley-Davidson building more comfortable, more utilitarian motorcycles that were marketed to the more affluent customer, while Indian focused on speed, power, and the fact that their motorcycles were the preferred race bikes for things such as flat-track events. Through World War I, the Great Depression, and World War II, both companies were able to provide the US government with military bikes, and introduced more affordable models in the inter-war period for those down on their luck.
This is, realistically, what drives the enthusiasts today for each brand.
The Harley-Davidson fanbase is comprised mostly of those that are seeking more comfort and longer-distance rides. It's also worth noting that a Harley, despite all the brand's controversies, financial difficulties, and seeming to change their CEO every three months, is still seen as a status symbol—a sign of prestige and affluence. Harley also benefited from cultural appreciation, being the bike of choice for the sudden counter-culture movement in the 60s and 70s, with movies like Easy Rider cementing their image of rebellious but prestigious glamor.
The Indian fanbase, on the other hand, is a much younger group, usually in their 30s and 40s, who are looking less for a status symbol and more for a good, powerful, reliable American-made motorcycle that has serious grunt down low. This is where the Indian motorcycles of today shine, as they are discreet beasts with a ton of torque and not as much "badge premium" (which Harleys can suffer from).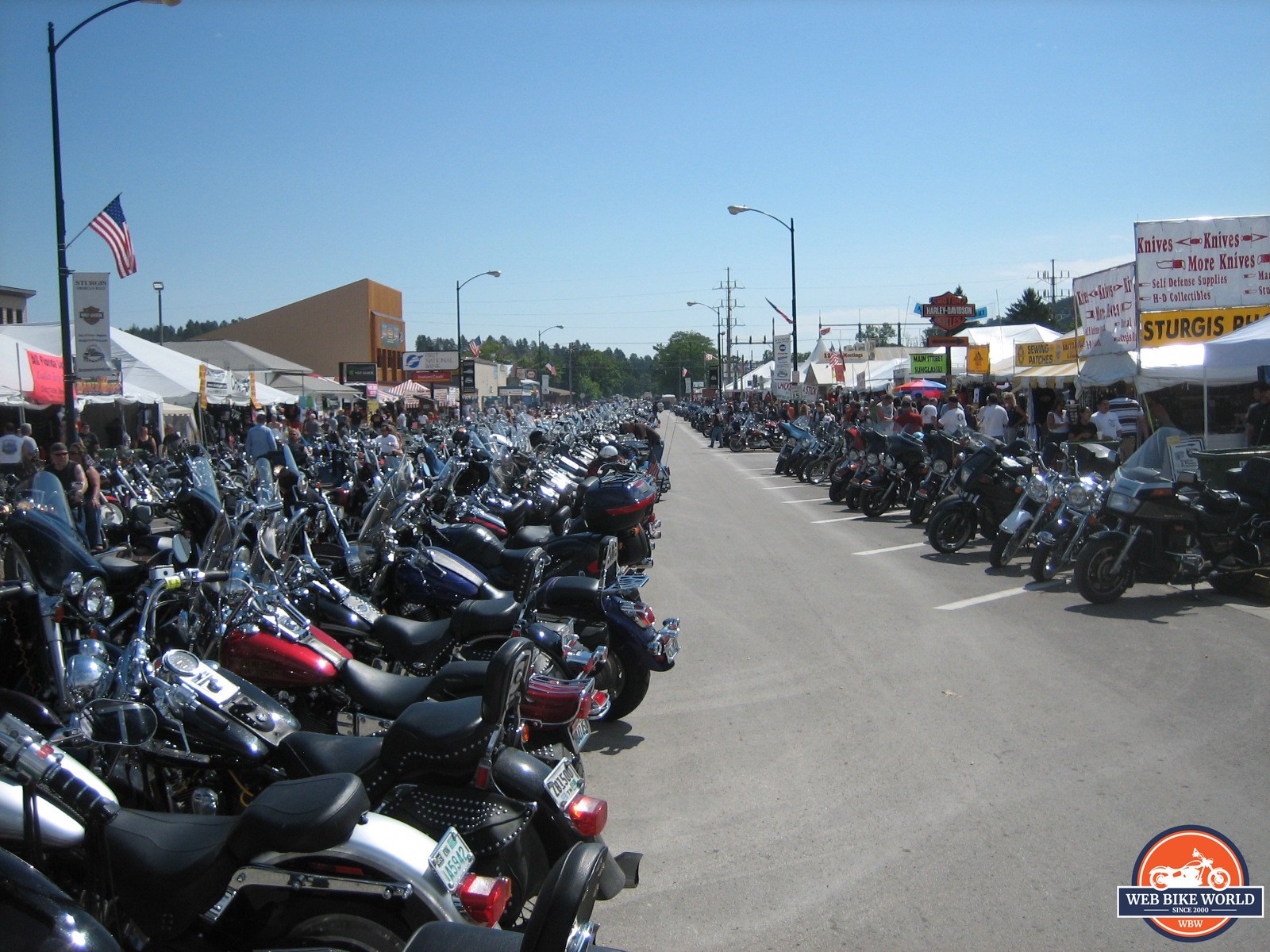 Both groups are, in their own way, completely on the point with their arguments. Yes, Harley-Davidson did more for the two World Wars than Indian did, but they both sent bikes for the troops to use. Indian held, and still does in some cases, many more speed records, and is still the preferred base motorcycle for anyone currently looking to attempt a record on a lightly modified American machine.
In the fight to be called "America's motorcycle company," until 2011, it would have honestly been completely acceptable to pin that badge on Harley-Davidson. Since 2011, however, Indian has resumed the battle and are hitting all the targets set, so the war has resumed.
Which Company Objectively Makes the Better Bike?
We realize and accept that this is a very touchy subject, which is why we are not going to focus on anything but the specifications. This is very much an "on paper" comparison, using numbers that don't care if one bike or the other looks better, or has more spirit and passion rumbling through its handlebars.
The first category to look at is the standard cruiser. Harley-Davidson brings the Forty-Eight forward, while Indian brings one of their most popular models, the Scout, to the battlefield. With roughly the same sized engines, 73 ci in the Forty-Eight and 69 ci in the Scout, and with just about the same full wet weight, 556 lbs for the Forty-Eight and 561 lbs for the Scout, these are about as evenly matched as any two bikes out there.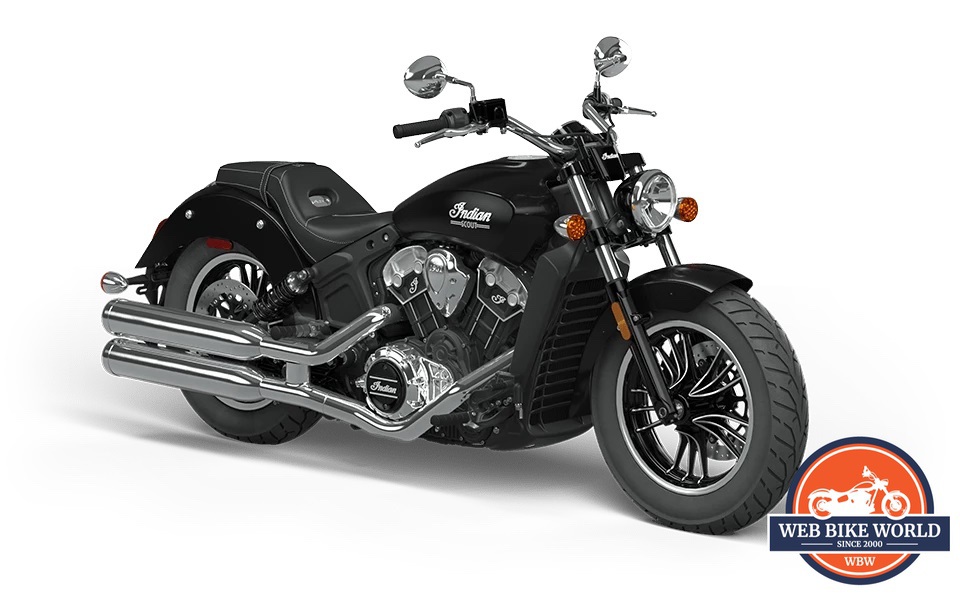 What is surprising, then, is that the Indian Scout ends up being significantly more powerful than the Forty-Eight. Even though the difference in displacement is only 4 cubic inches, the Scout's powerplant produces 100 HP and 72 lb-ft of torque. By comparison, the Evolution engine in the Forty-Eight produces 66 HP and 70 lb-ft.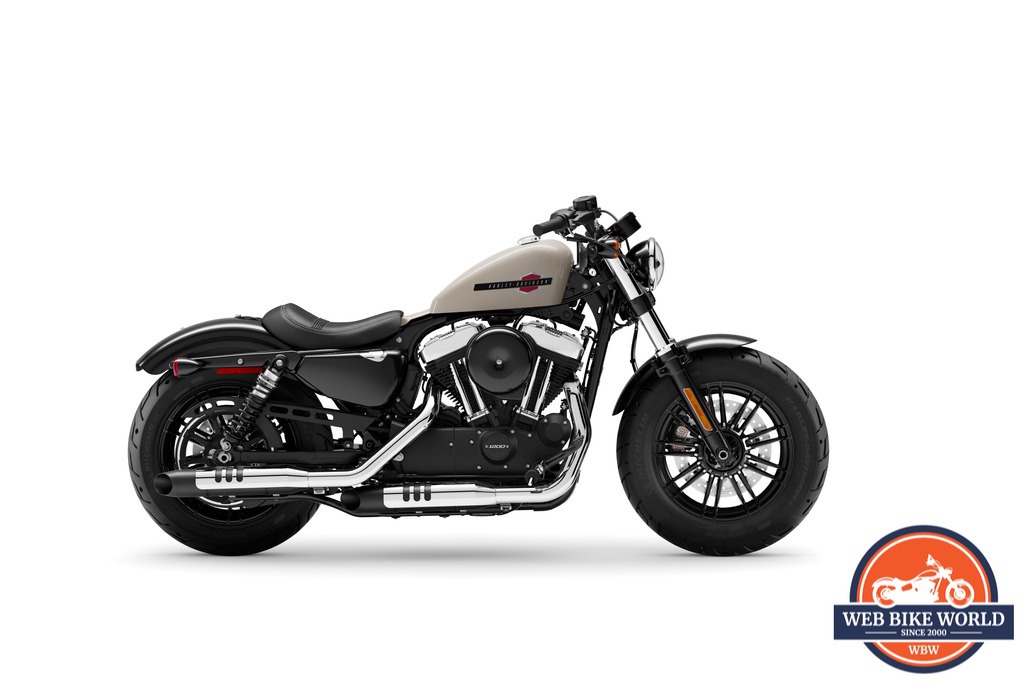 Those 34 HP in difference are where, objectively, the Indian Scout comes off as the preferred bike, especially when the weight of each bike is 5 lbs apart. However, that is countered by the base price of each model, as the Forty-Eight comes in at $12,299 compared to the Scout at $13,240. If you, as a rider, want those extra 34 HP, at the very least you are paying $950 for them, or just under $28 per HP.
This speaks to Indian's historical aim to produce a faster, more powerful bike, despite both motorcycles being firmly entrenched in the Cruiser segment. The Scout is more powerful, but you do have to open the wallet to get that power.
The next category to investigate is where Harley-Davidson has really focused their attention over the past few decades: the Touring motorcycle. For this, let us take the bikes that are the most similar from each brand, namely the Harley-Davidson Road King, and Indian Super Chief.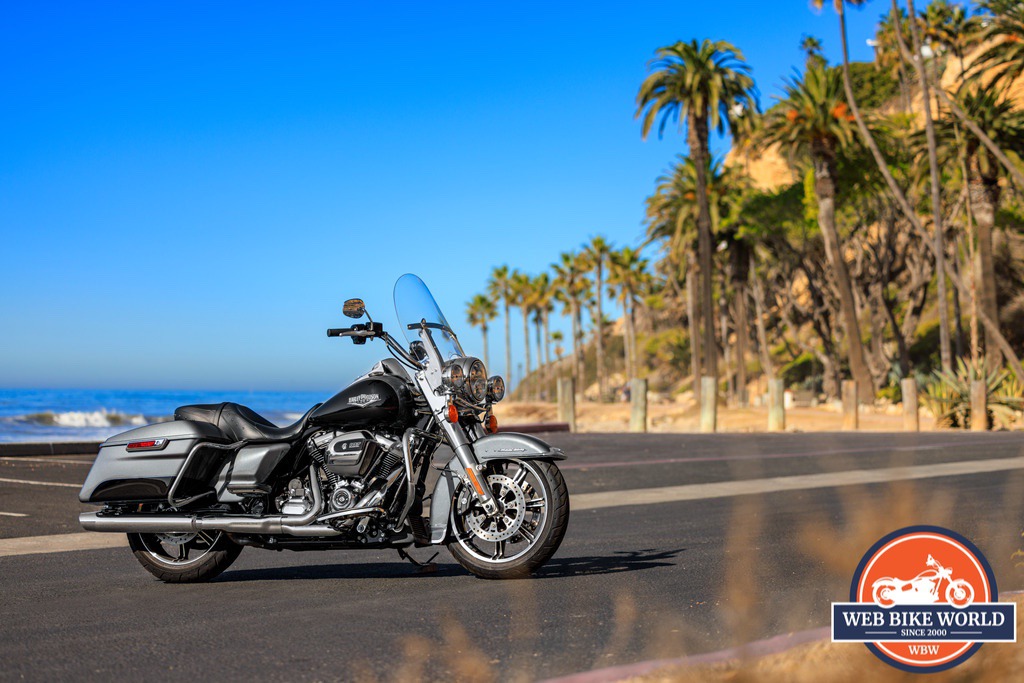 These bikes are nearly identical in their engine sizes, weight, and looks, with the tall touring windscreen and saddlebags at the rear. The Road King brings a 107 ci Milwaukee-Eight V-twin, in a bike weighing 828 lbs fully wet. The Super Chief brings one more ci, at 108 ci for its Thunderstroke V-Twin, and has a wet weight of 740 lbs.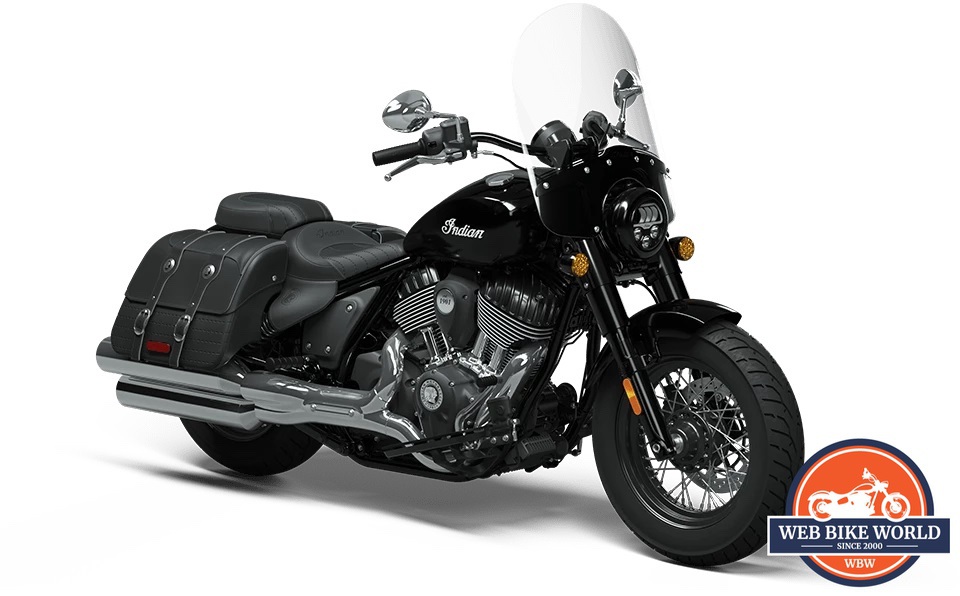 The two are exactly $930 apart, with the Road King this time taking the spot of being more expensive at $19,929 compared to the Super Chief at $18,999. The surprise of the spec sheets, however, comes in that the Road King produces 111 lb-ft of torque, compared to the Super Chief at 108 lb-ft.
This one requires some math to be completely objective, requiring us to look at the amount of torque provided compared to the wet weight of the motorcycle. The Road King provides 1 lb-ft of torque for every 7.5 lbs of motorcycle, while the Super Chief provides 1 lb-ft of torque for every 6.9 lbs of motorcycle. The Indian, objectively, is the more powerful motorcycle, but 9.6 ounces per 1 lb-ft of torque is literally the weight of a US cup of water, so it is fair to call this one a draw.
It is much the same across all the comparable models, with the exception that Indian also provides a sport-naked motorcycle in the FTR 1200, and Harley-Davidson provides an adventure bike in the Pan-American. Apples-to-apples, Indian is either majorly or minorly more powerful than the equivalent Harley-Davidson, but, as stated at the start of this article, the fanbase for each side is extremely subjective.
The Future: Will Peace Ever Be Achieved?
On the face of it, that is an extremely complicated question. Both companies have had multiple highs and extreme lows in their history. Indian changed hands like a hot potato, while Harley-Davidson lost its way through much of the 80s, 90s, and 2000s as they simply could not decide where to focus their attention.
Both companies are much more on the straight and narrow now, with Harley-Davidson realizing that its target audience needs to be younger and taking a very positive attitude towards embracing electrification with the LiveWire brand. Indian, since 2011, has been owned by Polaris Inc, well known for their off-road, snow, and watercraft vehicles, which have a proven track record of reliability and value-for-money.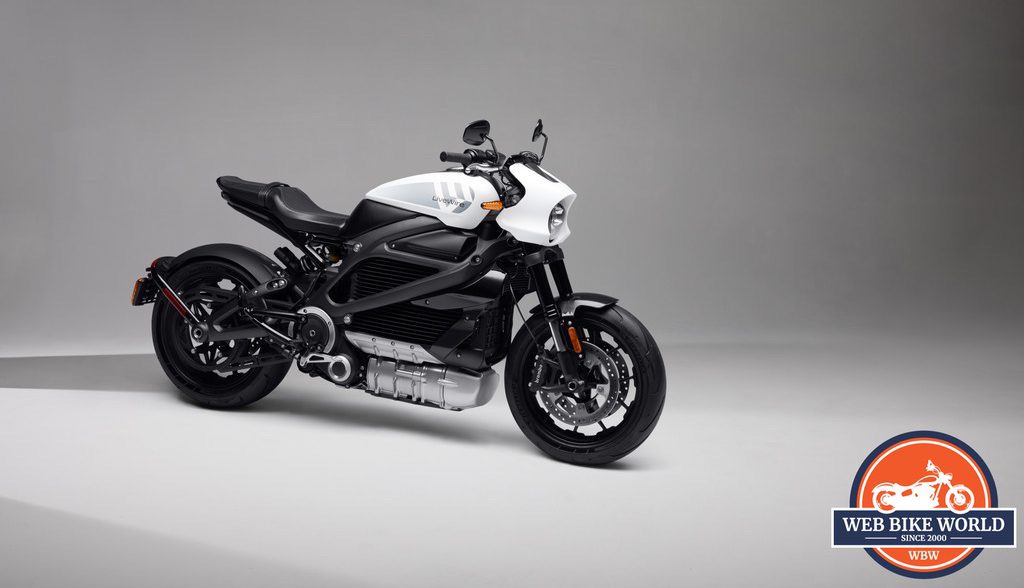 We honestly think that once electric bikes become much more of a standard thing, likely by 2030 or thereabouts, the war will start a new chapter. What could be an olive branch, however, is what recently happened this year between the Big Four Japanese brands when they agreed to share swappable battery technology with each other for their scooters and light motorcycles. With battery technology proceeding at a relatively breakneck pace right now, if the two could sit down at the negotiating table and hammer out a shared charging or battery swap agreement, that could be the first step to peace.
Then again, with fans as enthusiastic as either side has, there will always be some form of rivalry. That is why the war between Harley-Davidson and Indian Motorcycles is truly one without end.
The post War Without End: Harley-Davidson Versus Indian appeared first on webBikeWorld.
View full post on Web Bike World