Held Chikara RR Glove Hands On Review
Held Chikara RR Glove Review Summary
Review Summary
The Held Chikara RR gloves are a comfortable and adjustable full gauntlet glove option with a wide range of usability for street riders. They have a kangaroo and goat skin leather makeup that impart a great deal of comfort and movement for the amount of protection they give. They are great three season gloves and include excellent protective attributes including hard plastic, Kevlar and Superfabric material.
Pros
Immediate comfort, flexibility and adjustability
Face shield wiper
Protection: Plastic knuckles, Kevlar and SuperFabric construction
Special leather at thumb and finger which allows smartphone operation
Cons
Bulkier than some other gloves
Not minimal enough for very hot temperatures.
Air flow doesn't match the large vents
Held Chikara RR Glove Image Gallery
Review Summary
The Held Chikara RR gloves offer excellent protection through the use of materials such as DuPont Kevlar and SuperFabric. Durable materials are used throughout the glove and even with hard plastic on the knuckles and wrist, the gloves manage to be comfortable for all types of riding.
The gloves are unlined and the supple kangaroo leather palms provide excellent feel for superior grip and throttle control. The Velcro on the wrist strap and cuff kept the gloves in place without being too restrictive.
For $250, the Chikara RR gloves are priced appropriately in the full gauntlet segment. Given the durability and quality, they are expected to last for quite some time.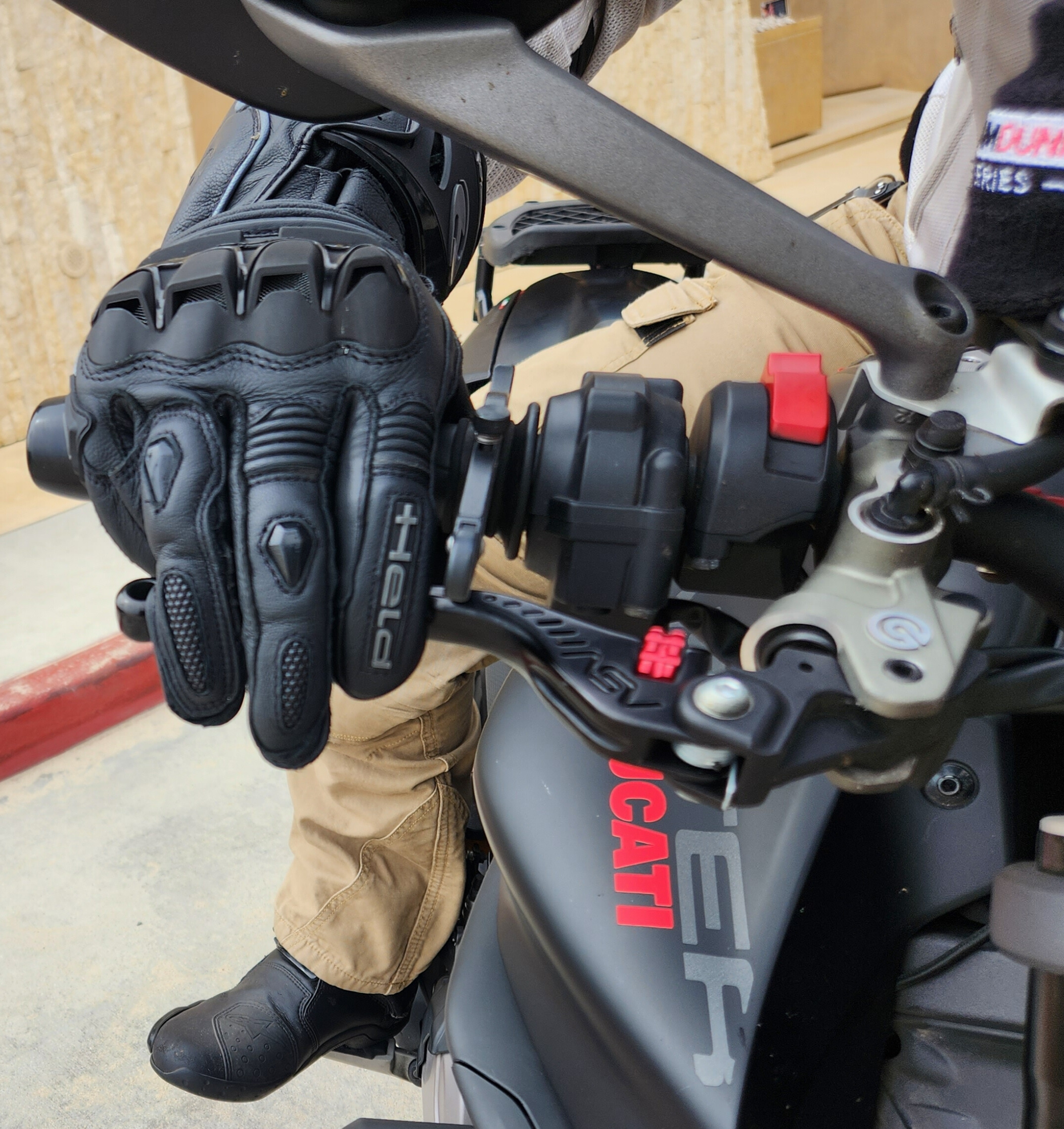 Held Gloves USA
Having worn many brands of gloves and multiple pairs from Held, I was excited to try the Chikara gloves. Held has been in the apparel business since 1946 when they started making gloves for fashion and work protection.
Through the years, they evolved until around the late 1970's when they changed their focus to specifically motorcycle gear. In the 1990's they released their first kangaroo leather products and they continue to offer products with that material to this day.
My experience on the racetrack and canyon riding with previous Held gloves have shown them to be very comfortable, last a long time and from personal experience, they crash well. While I spend less time at the track than in previous years, I still prefer a full gauntlet glove for most of my riding whether it's in the canyons or freeway use except for very hot days just due to the protection they provide.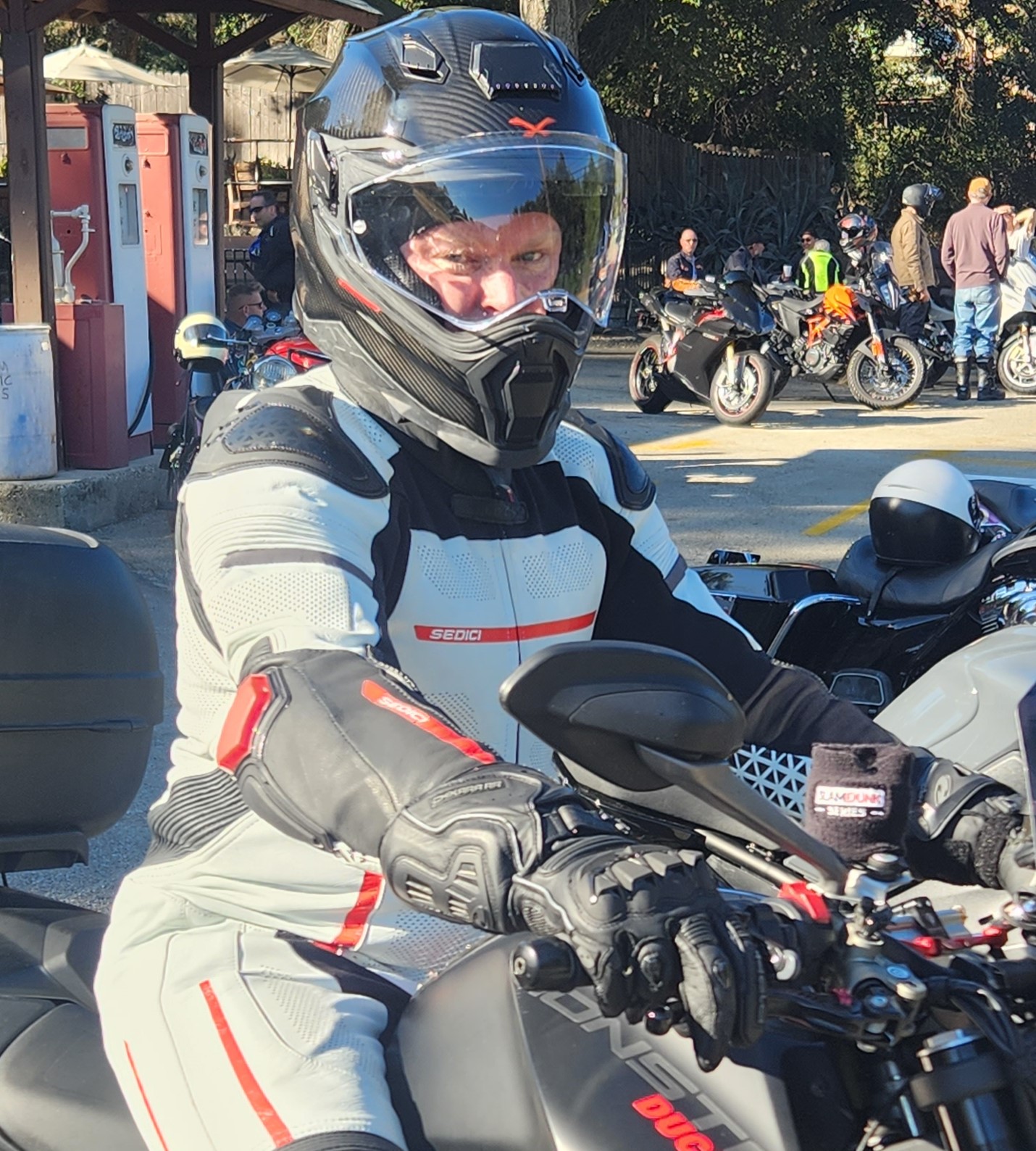 The Chikara RR is a great example of quality and protective full gauntlet glove that is right in the middle of its competitors pricing, coming in at $250.
Construction / Build Quality
The Held Chikara RR Gloves have supple kangaroo leather on the palms and goatskin leather on the back of the hand. They incorporate DuPont Kevlar and SuperFabric reinforcement on the fingers and edge of hand as well as hard plastic on the knuckles. All these fabrics sound great but what does their inclusion mean?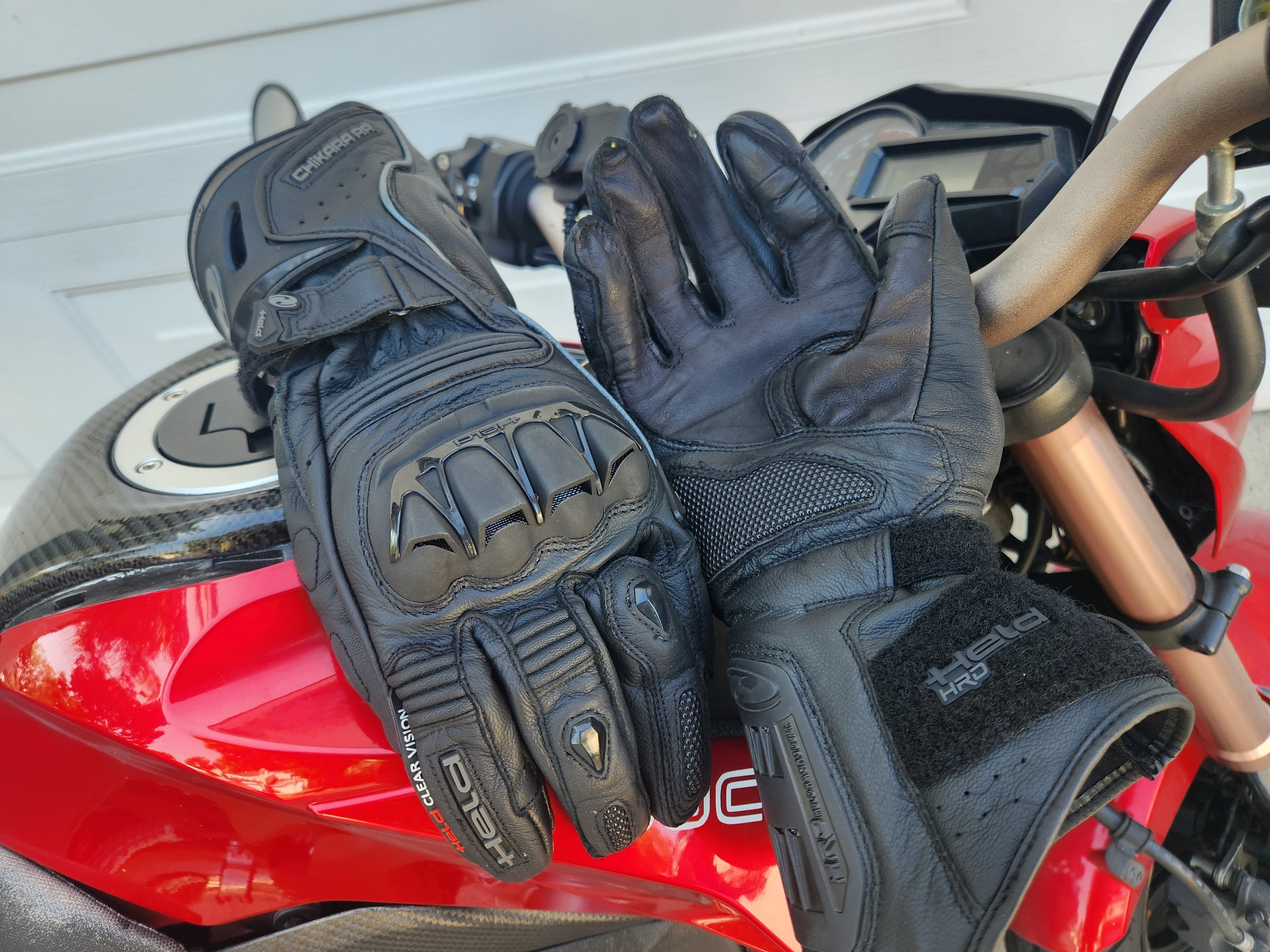 Likely many people are familiar with kevlar which is a strong, synthetic fiber that is heat resistant and well known for being used in "bullet-proof" applications such as clothing. Less well known, at least to this rider, is Superfabric. This product is a mix of polyester and epoxy resin to which has extremely high cut and abrasion resistance and is applied to reinforce high probability "crash zones".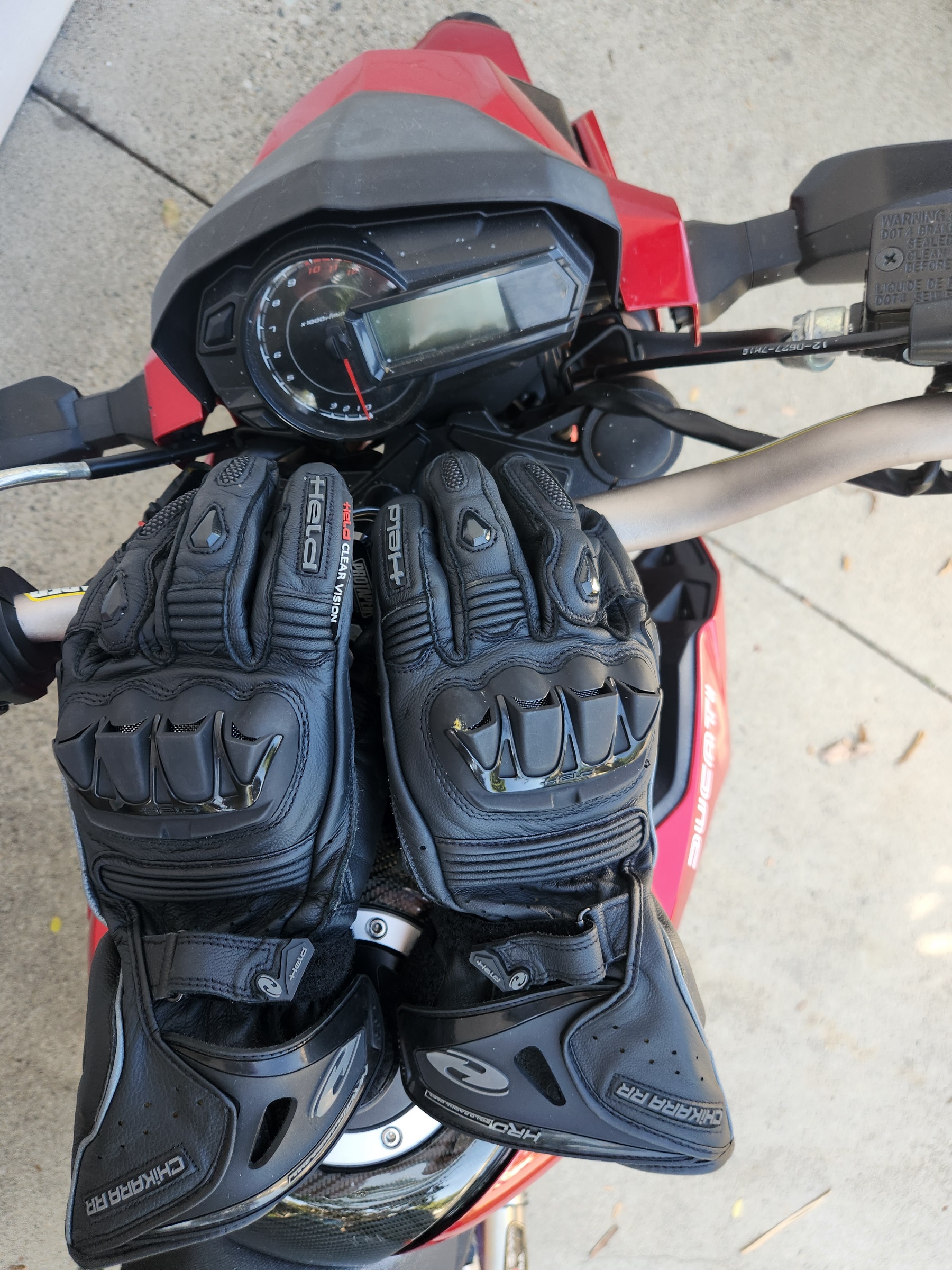 This combination of materials means it should be durable for many street miles and protective enough for track duty, which is to say crashes. There is a bit of material connecting the ring finger and pinkie which is something found on high end racing gloves.
While it was noted that the purpose of this is to limit twisting, tearing and reduce finger injury, I found it reduced some dexterity as I manipulated my street bike's controls, buttons and switches.
This linking of fingers reduces dexterity when trying to manipulate throttle and certain switches because it requires both fingers to move instead of one. While this may not be a concern for track days when throttle and brake are the only concern, on street rides there are other things going on in the busy cockpit of today's modern bikes.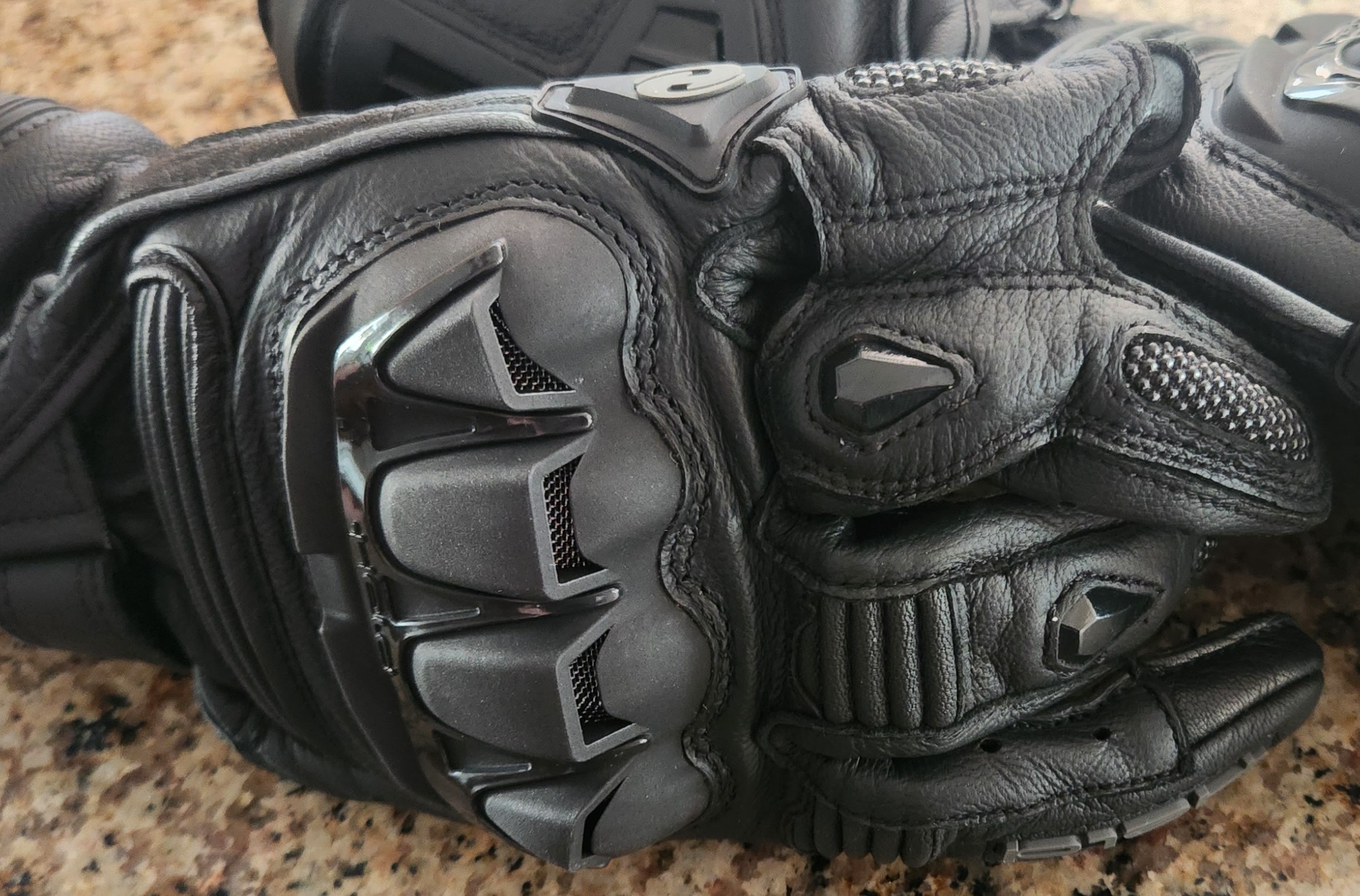 Comfort and Fit
These gloves are unlined, so the perforations at the wrist flow a decent amount of air, sending cooling air directly to your pulse points.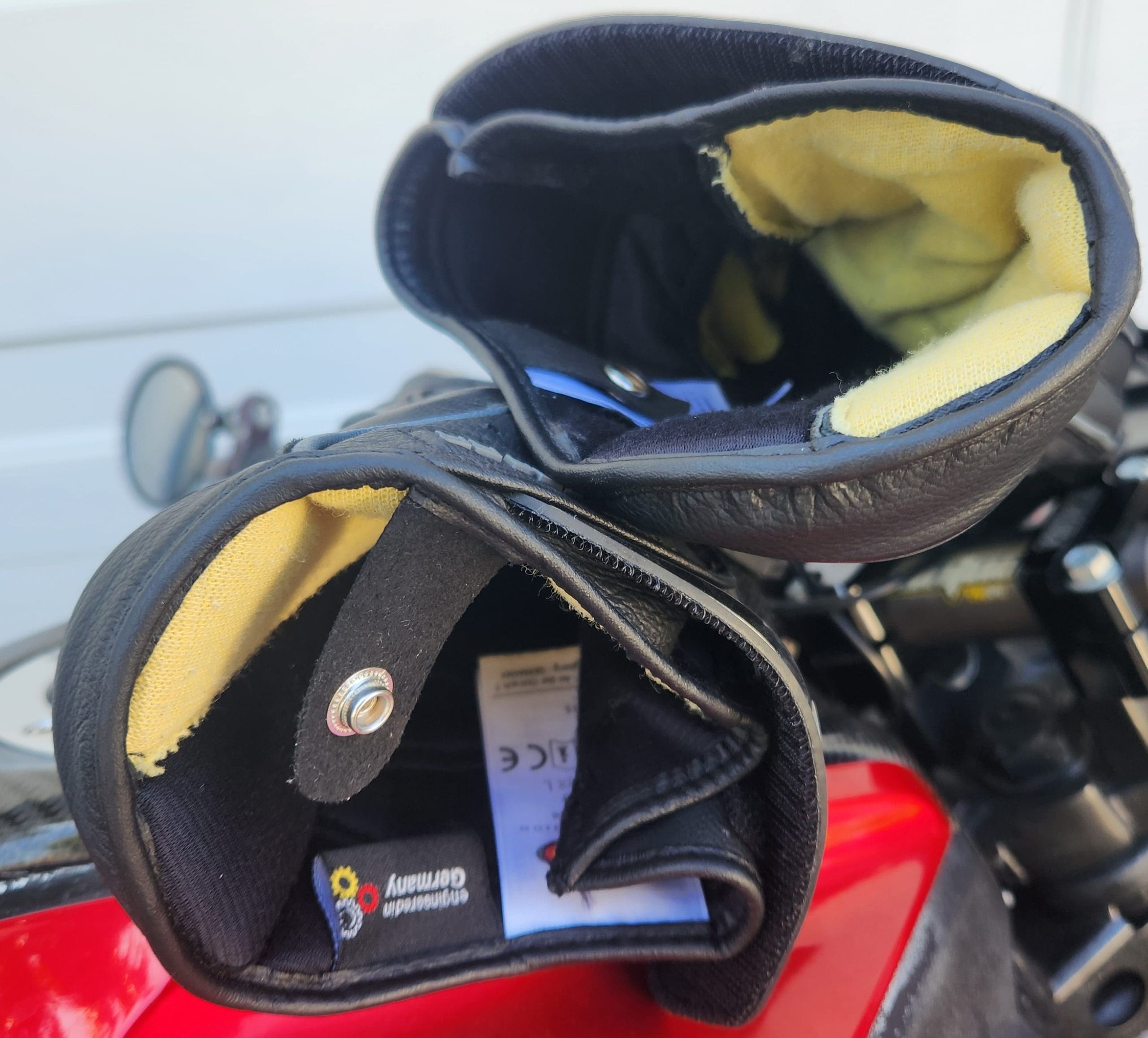 While the giant looking vents on top would make me think they would flow a ton of air, this is not the case.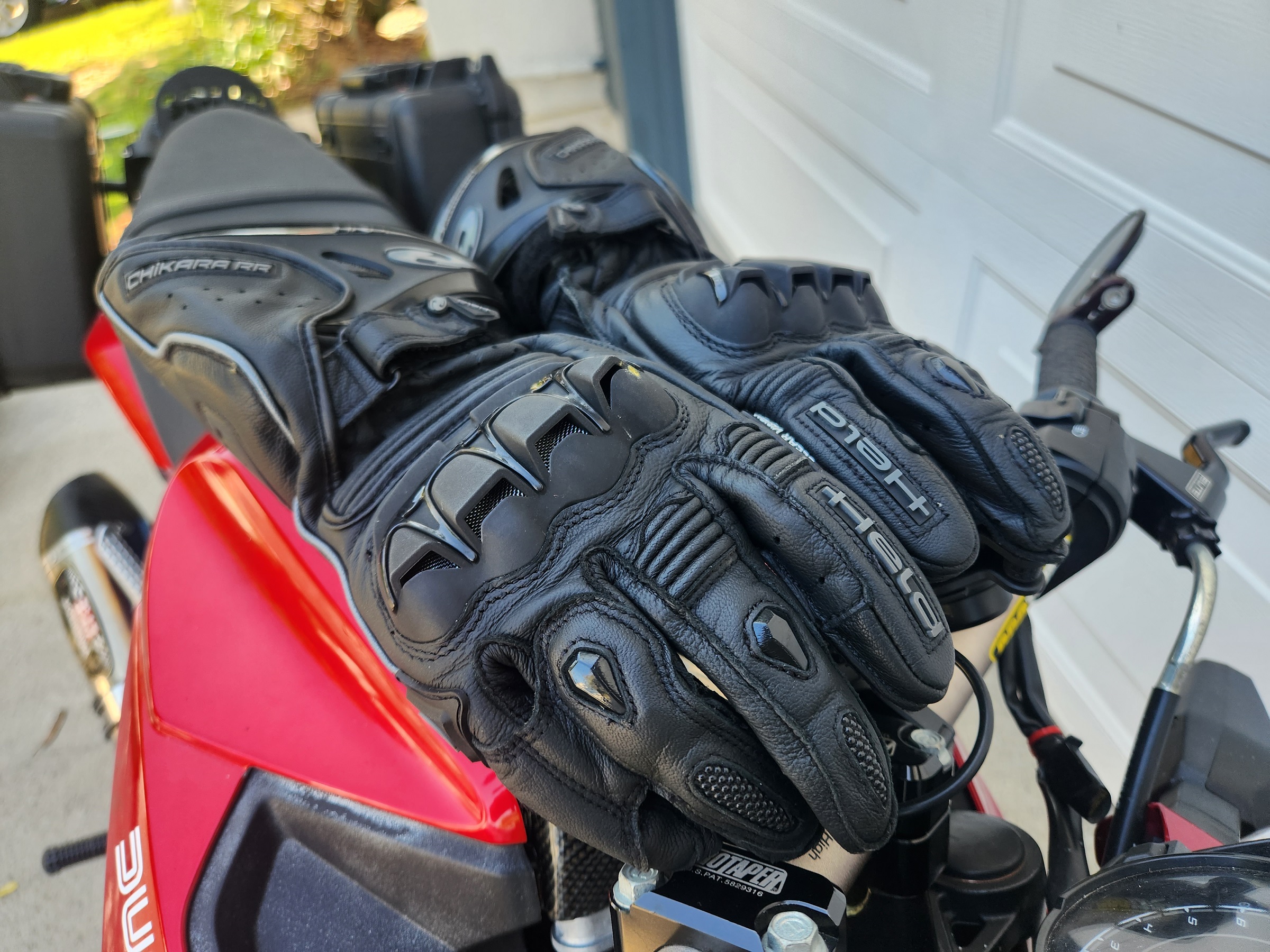 I have tested at "freeway speeds" here in Southern California for hundreds of miles and on the hotter summer days when I'm wearing light clothing like mesh jackets, it doesn't seem to flow as much as their size would indicate.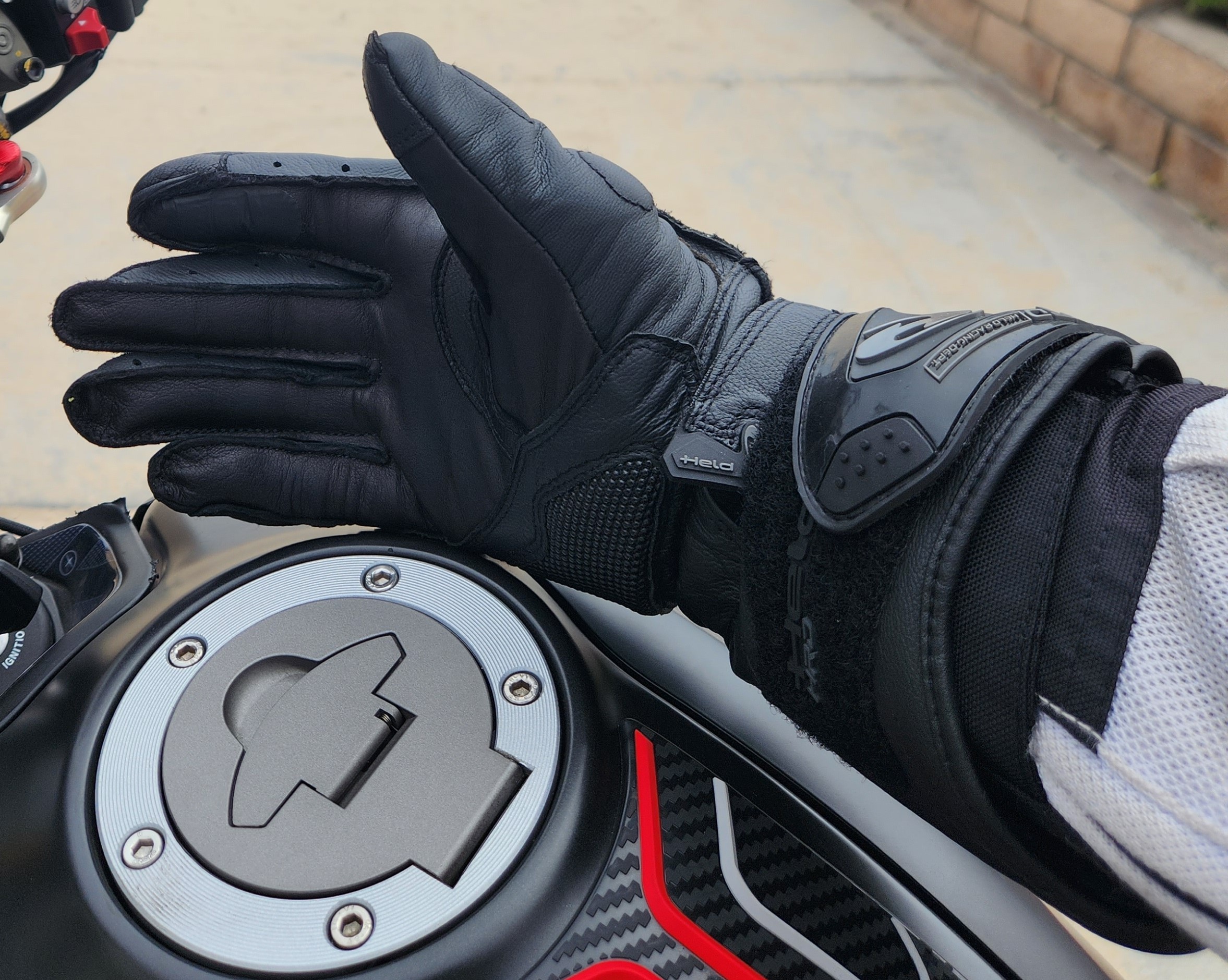 Held mentions that the glove is color-fast and sweat-proof so moisture shouldn't affect their construction or coloration of the kangaroo leather. There are always trade offs from protection to ventilation and these are acceptable but know that these fall into the middle realm of air flow.
The double-closure cuff provides personalized adjustments to keep the Chikara RR Gloves safely on your hands in case of a get-off.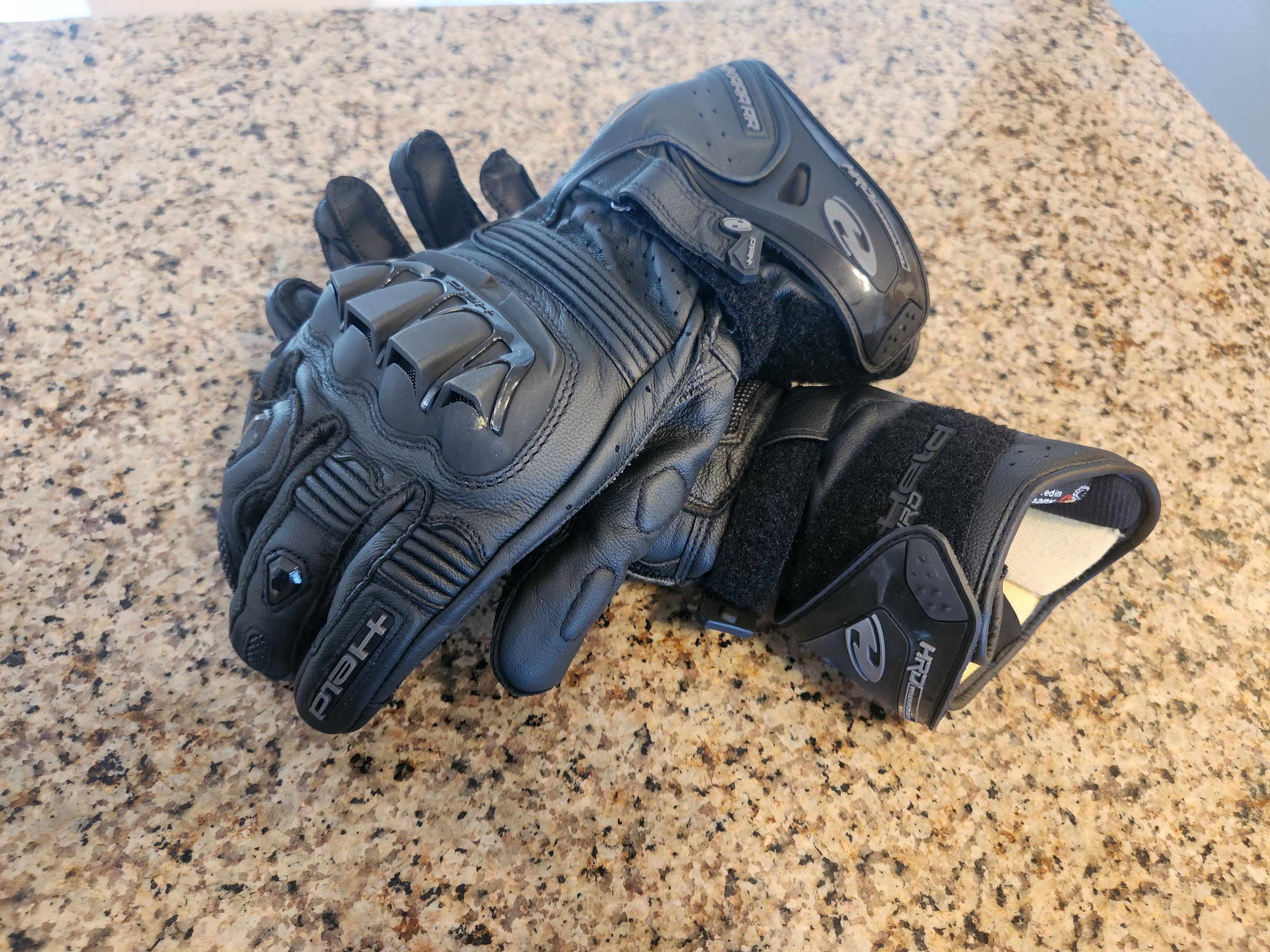 Sizing is as described and as long as you ensure your measurements are correct, I use a fabric tape measure, you should be able to find the right size according to their chart.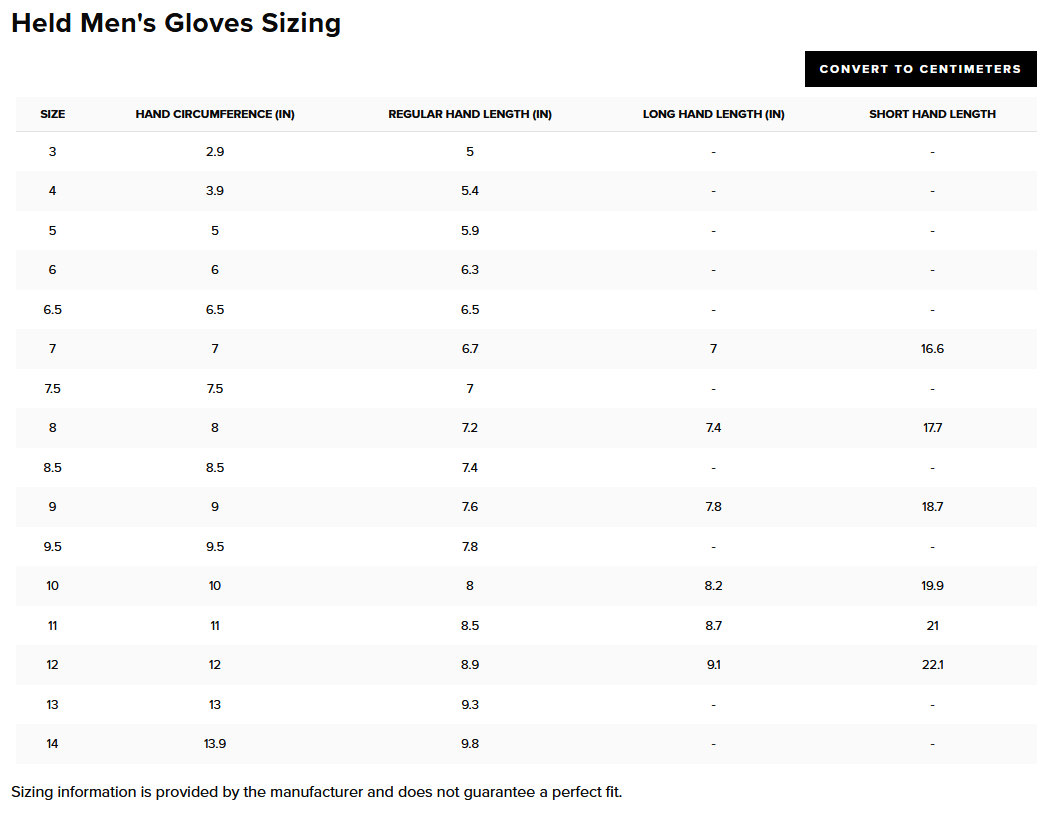 Value for Money
While $250 is not cheap by any means, they are in a good spot as far as the full gauntlet glove category. They fit the bill for a variety of conditions as far as weather and riding types and I have ridden with them on sportbikes, my naked Ducati Monster and even my mini Kawasaki Z125 with no comfort issues.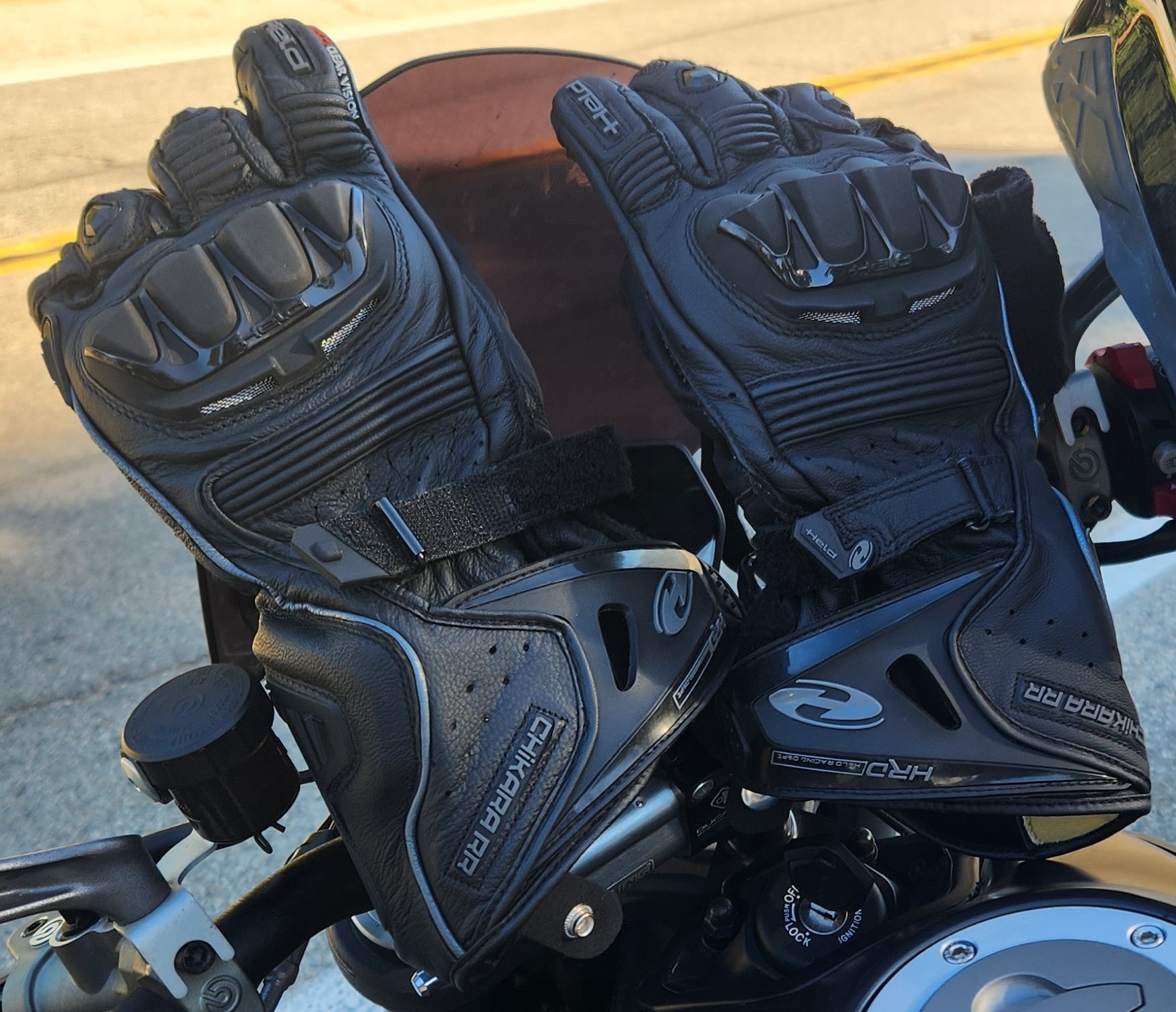 Considering the quality of the construction, the high grade kangaroo leather and features, the Chikara are well worth it and I'd expect to get a couple years out of them barring any major crashes. I'd give these the edge when comparing to something like an Alpinestars GP Plus glove held which is similar in price.
Real World Riding Experience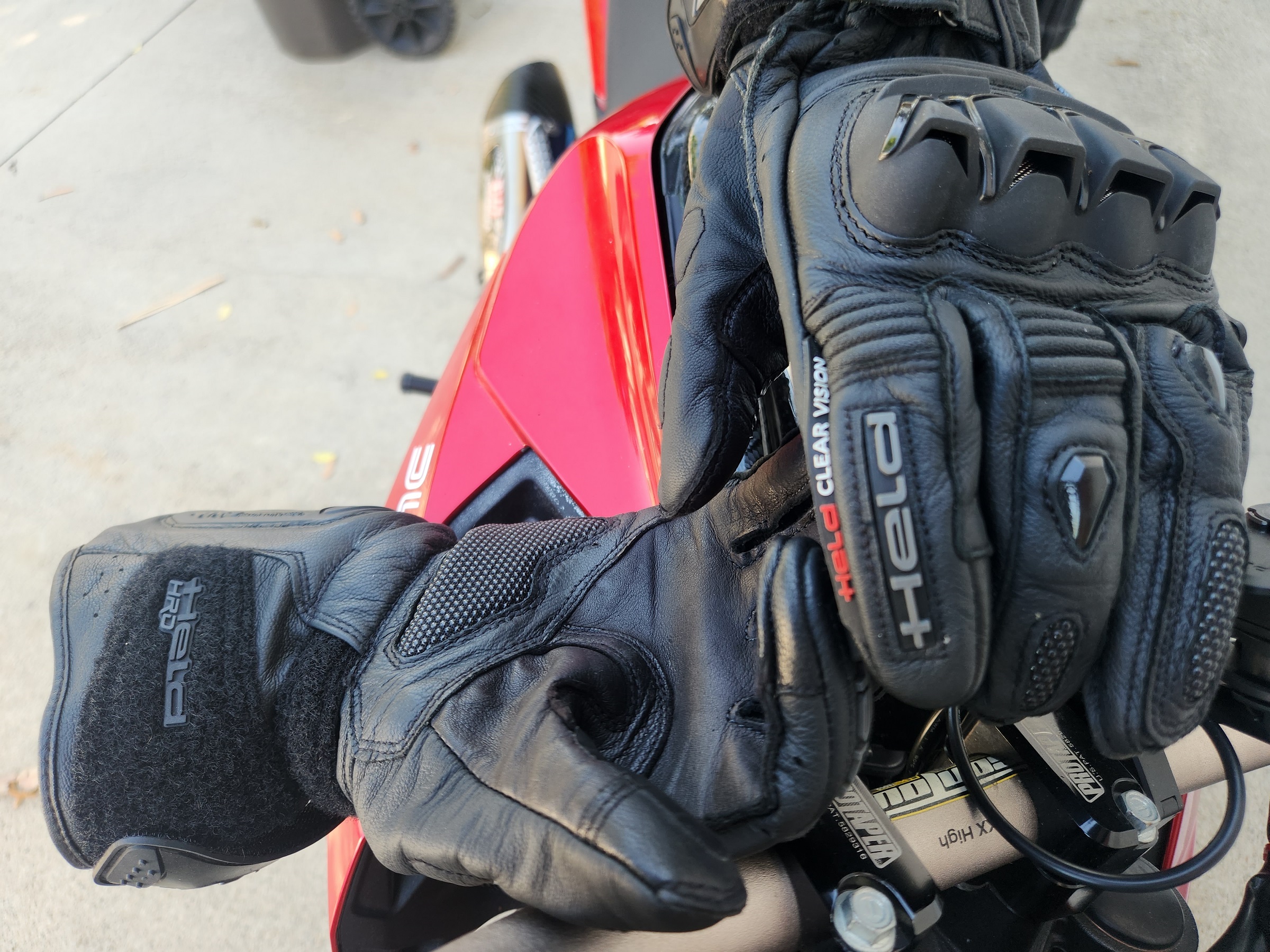 I slipped on the gloves and was immediately comfortable. I attribute a lot of it to the kangaroo leather used which, in my experience, has been instrumental in my choice of Held gloves on many occasions. Kangaroo tends to be more supple and thinner than most cow leather or many synthetic options so there is little to no break in period and they last quite a long time.
Having worn them while freeway commuting, cruising up the Pacific Coast Highway and in the nearby canyons I can say that they are a great 3 season glove, at least here in Southern California where the temperatures are mild. They are lightweight enough for summer and flow a good amount of air.
Once it cools down in winter though, the lack of any insulation means I'll be switching to something more suitable for that time of year. They are easy to secure and fit with all my jackets, from textile mesh to leather to my leather full suit with no issues.
Unlike some gloves where I've had to readjust their position while riding, these have been excellent by staying put and credit to the Velcro wrist and cuff.
Amazingly, shortly after I got the gloves we had a brief rain where I was caught out and the visor wiper does actually work. The rigid rubber material on the left hand's pointer finger did an acceptable job of wiping away the bit of rain.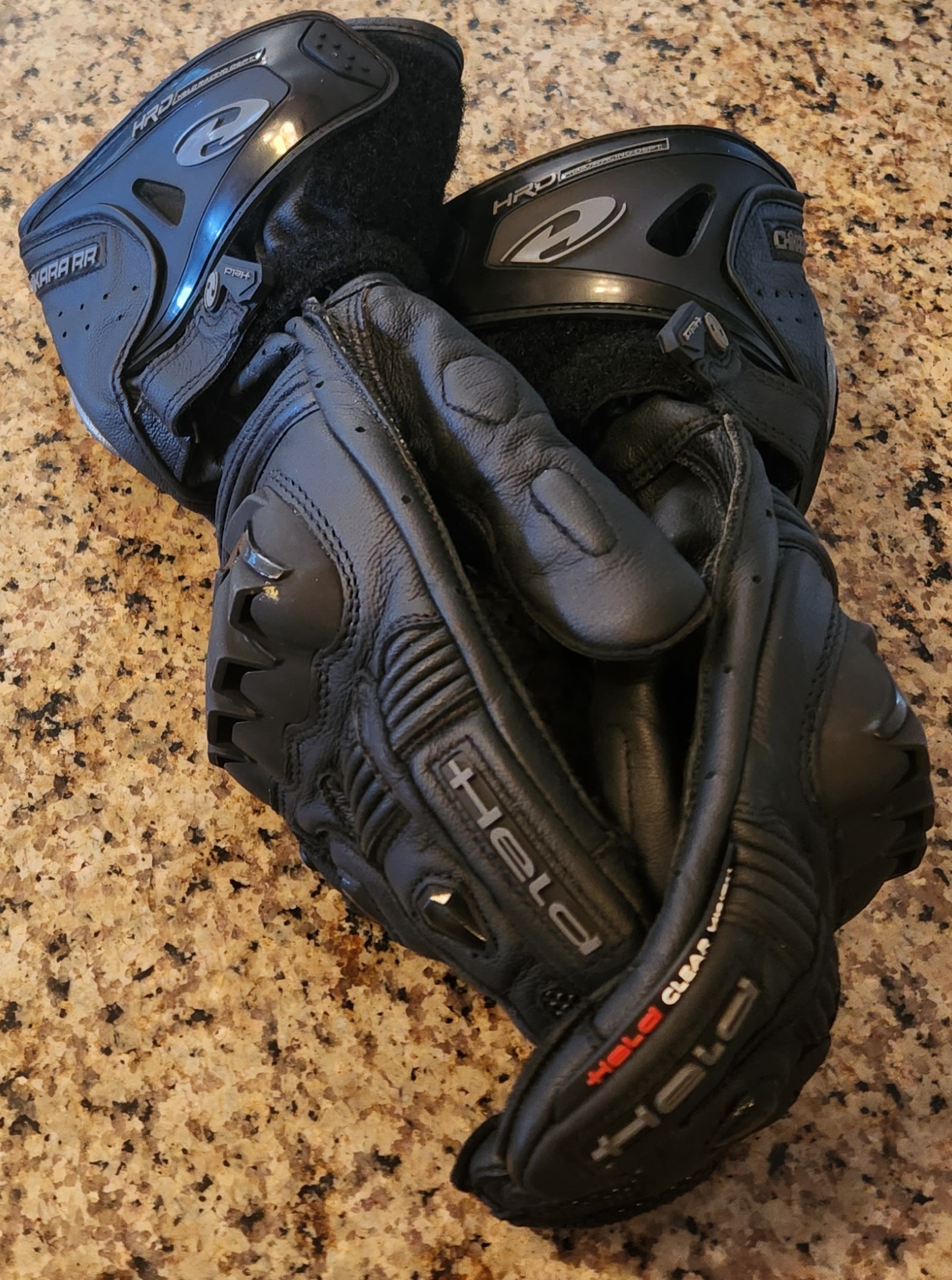 I don't generally ride in the rain if I can help it so that was a nice surprise. Don't get the wrong idea about its capabilities as it's in no way waterproof but that inclusion is convenient and a nice value add if you get surprised like I did or need to spray your visor to clean it and that is all you have to wipe it off.
Verdict
If you are looking for a "jack of all trades", full gauntlet glove, these are an excellent solution.  Depending on how you size them, you could possibly also get silk glove liners and extend their use in the colder months.  While these gloves performed very well, there is always room for improvement.  This is especially true of ventilation which didn't match up to the look of the large vents.  To get really picky, I was not happy with the snaps located inside the wrist.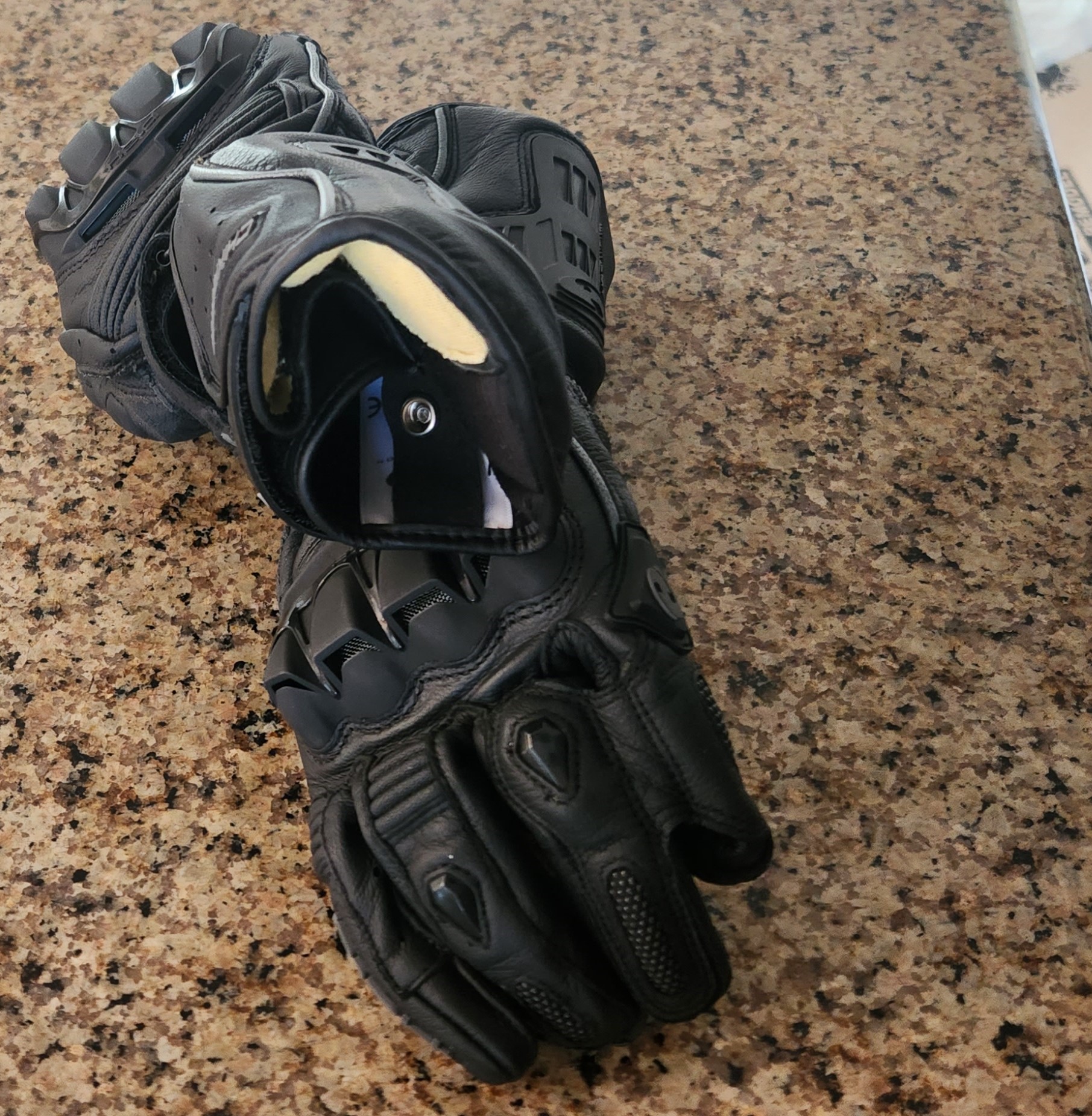 On several occasions they situated themselves in a way that made it uncomfortable and rubbed my wrists.  I don't see it being a useful feature to be able to snap the gloves together and not sure what value they bring. I highly recommend the Held brand and these gloves in particular.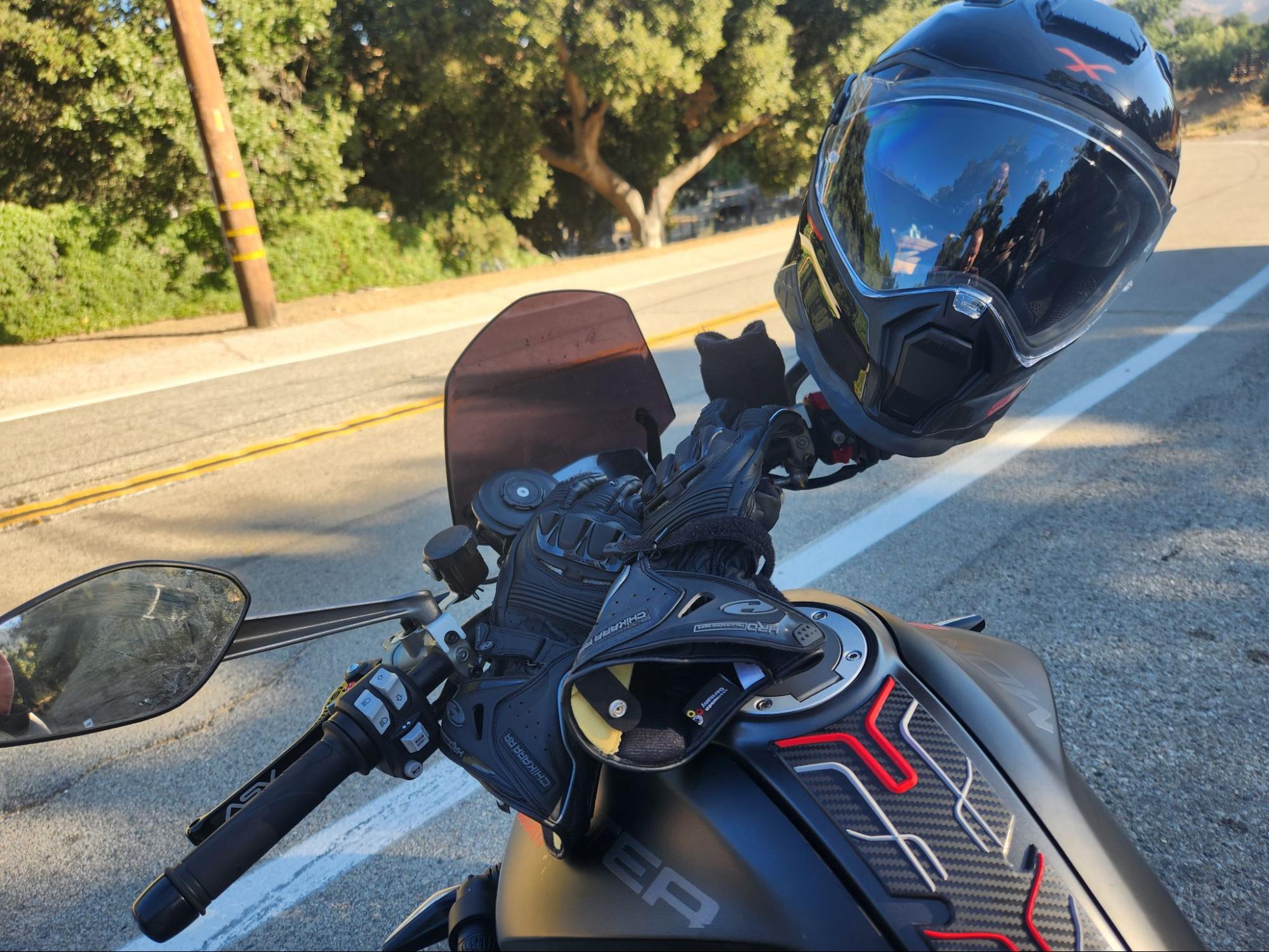 Pros
Immediate comfort, flexibility and adjustability
Face shield wiper
Protection: Plastic knuckles, Kevlar and SuperFabric construction
Special leather at thumb and finger which allows smartphone operation
Cons
Bulkier than some other gloves
Not minimal enough for very hot temperatures.
Snaps in the wrist area can get caught and chafe wrists
Air flow doesn't match the visual of the large vents
The post Held Chikara RR Glove Hands On Review appeared first on webBikeWorld.
View full post on Web Bike World