Honda Africa Twin to Get Radar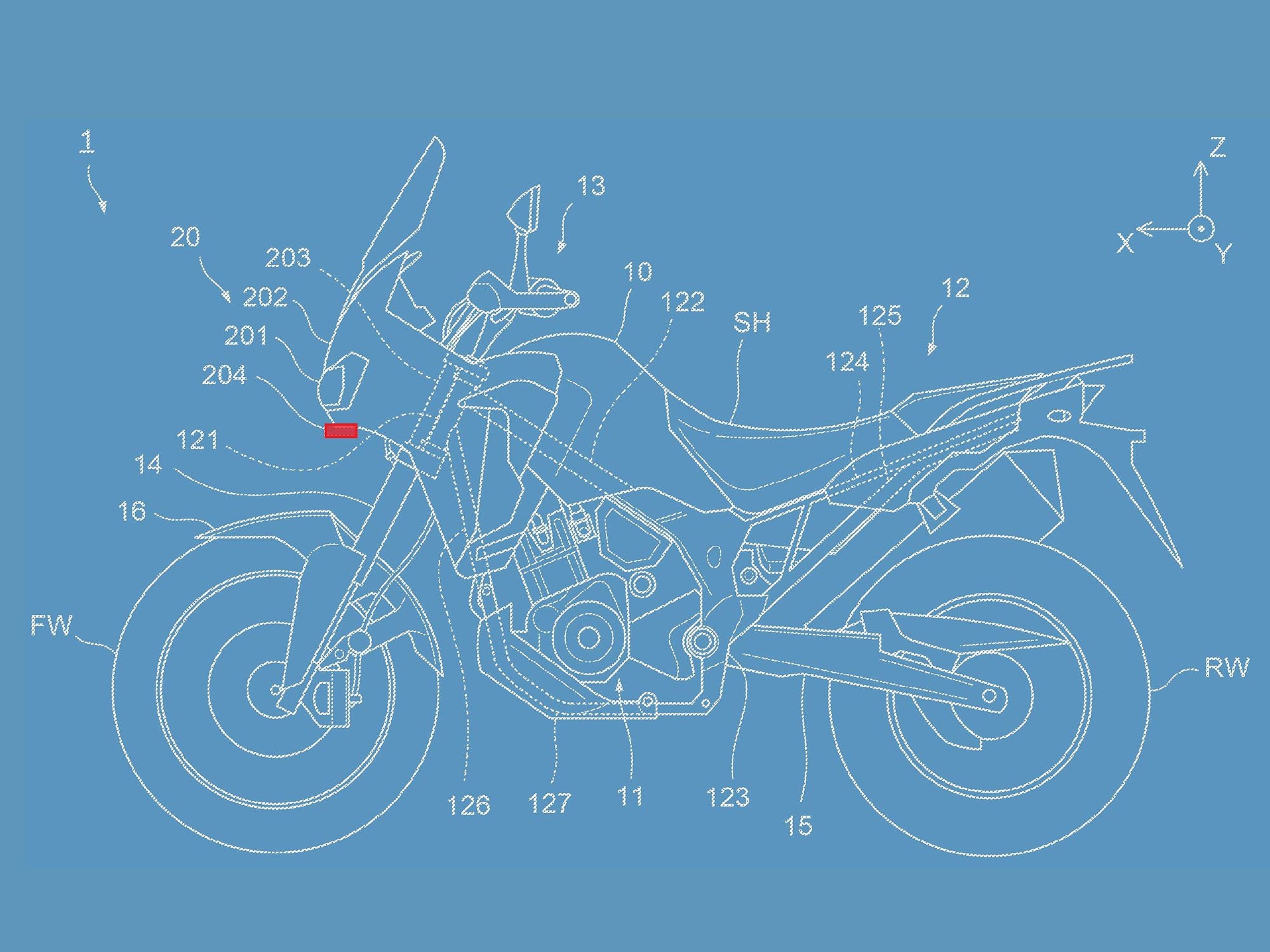 Honda's looking to develop its own in-house radar system for motorcycles, with the setup likely to appear in the Africa Twin first. (Honda/)
While radar-assisted cruise control has been available in cars for years, it's taken a long time to make its way onto two wheels. Now it's here though, and manufacturers that don't have the technology are scrambling to catch up—with Honda working particularly hard on getting its own radar-assisted models into the range.
For 2021, three manufacturers have managed to get radar-assisted bikes into production. Ducati offers a front and rear radar setup on the Multistrada V4 S, albeit as an option rather than standard kit. It's an option on BMW's R 1250 RT in 2021 too, though BMW will only sell you a front-facing radar so far. KTM, meanwhile, has introduced a front radar on the new-for-2021 1290 Super Adventure S, becoming the only company to offer the system as standard equipment so far.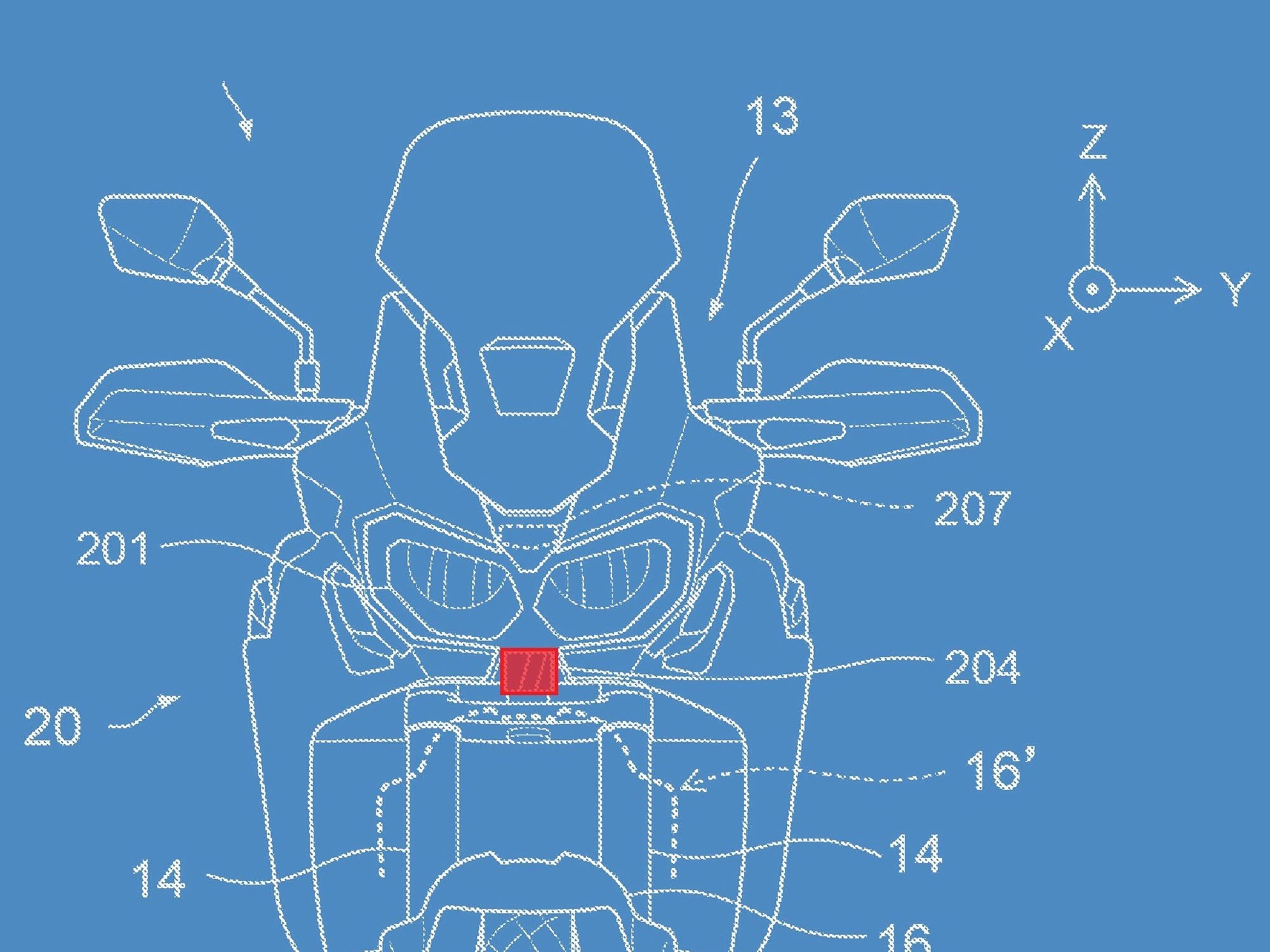 Patents show a radar layout using three separate sensors, one in front and two in the back. (Honda/)
All those existing models use the same basic components, developed by Bosch. The radar sensors themselves are basically the same as those used in cars, but it's taken years of work to create the computer systems that interpret their signals and react correctly on bikes. Motorcycles bring the added complication of leaning in corners and the fact that you can't safely introduce automatic emergency braking systems to them, since unexpected braking is likely to cause more accidents than it prevents. As with their four-wheeled equivalents, the bike radars allow a motorcycle's cruise control system to maintain a constant distance from vehicles ahead even as speeds change, while the rear-facing radar on Ducati's Multistrada provides a blind spot warning system. Kawasaki is also signed up to adopt the Bosch radar system, and was recently seen testing just that on an updated version of the Ninja H2 SX SE+.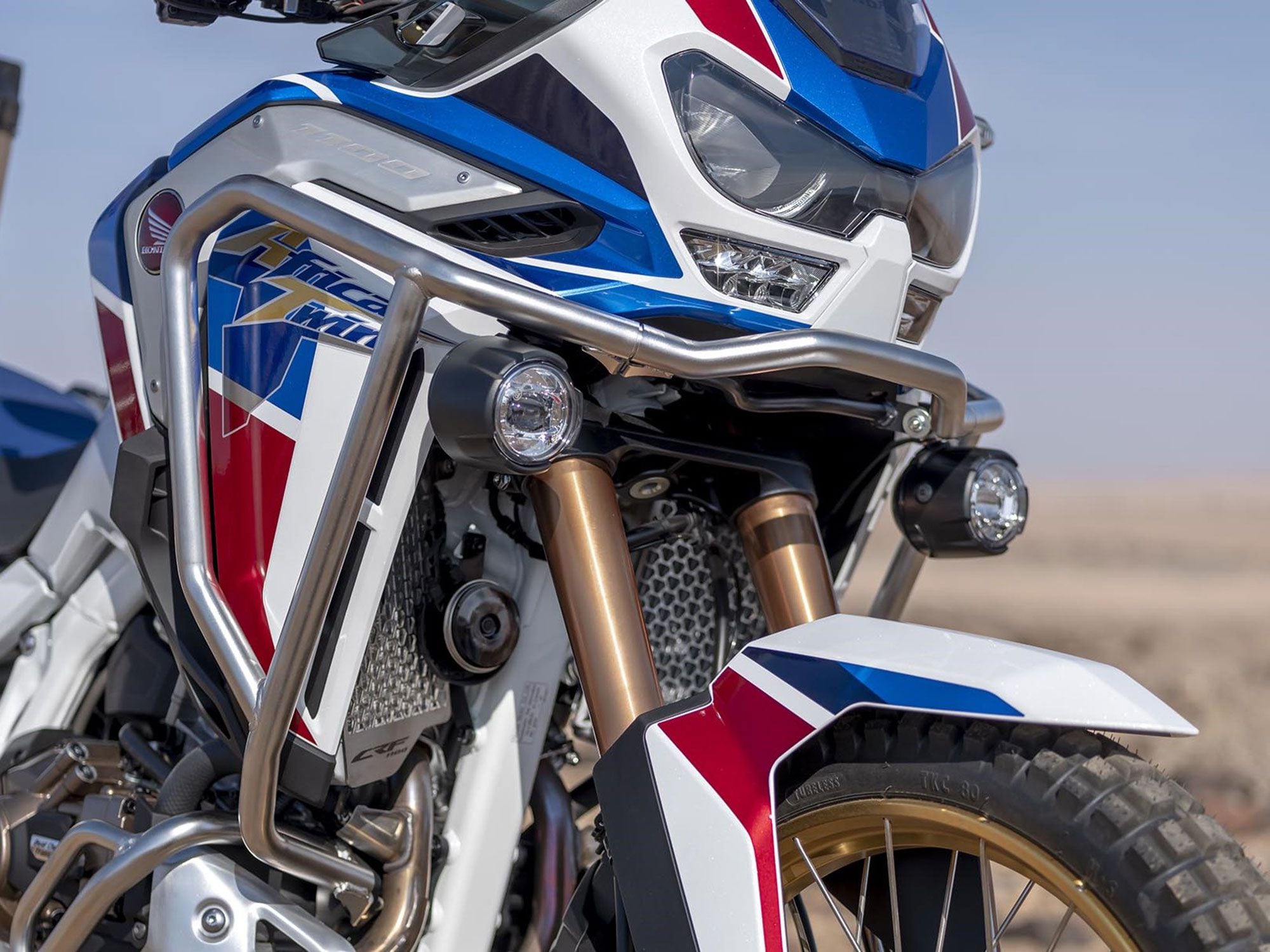 The Africa Twin already has the perfect spot for tucking in a sensor unobtrusively, just under the headlights. (Honda/)
Honda's development work on radar so far suggests the firm is keen on creating its own systems rather than simply buying the existing Bosch setup, and a brace of new patents show how the company is looking to implement them on the Africa Twin. Instead of using just one front radar, or even a front and a rear unit, the firm's designs show a bike with three separate radar sensors—one at the front and two at the back.
The front radar looks much like the systems already used by BMW, Ducati, and KTM, and in fact the radar sensor's positioning, just below and between the Africa Twin's headlights, brings new sense to some of Honda's styling decisions on the current version of the bike. There's already a separate front body panel area with a prominent blank, flat section set into it that's just about the perfect size to hide a radar. With the latest patent documents showing that the radar system was under development before the Africa Twin's 2020 redesign, it's virtually certain that the styling has been created with the introduction of radar in mind.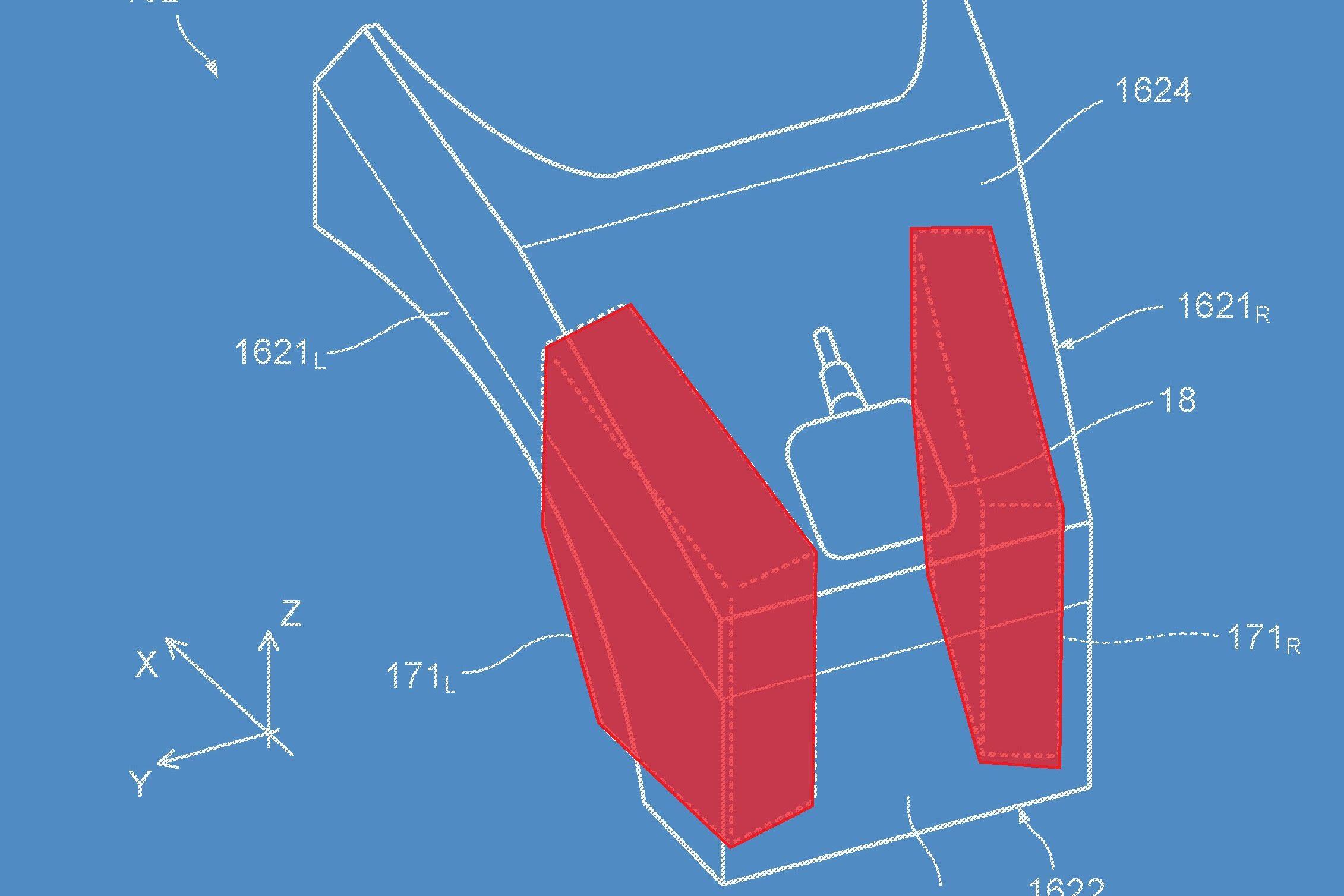 Out back, there are two separate radar units on either side of the license plate, each angled slightly sideways. (Honda/)
At the back is where Honda's setup, as seen in the latest patents, departs from the norm. Instead of a single radar sensor facing directly rearward, as on Ducati's Multistrada V4 S, there are two separate radar units mounted inside the license plate hanger, just where the license plate lamp is mounted. Instead of facing back, these sensors are angled to point largely sideways, with a slight rearward slant. Since each radar creates a wide detection cone, the result is a radar-swept area that covers not only the area behind the bike but each side as well, thus providing information to a blind spot warning system that can tell if a vehicle is alongside as well as if there's one behind. Honda also suggests the system could be used as part of a lane-assist setup.
The positioning allows the radar to cover both the rear as well as part of the sides of the bike. (Honda/)
Another element of Honda's radar patents we haven't seen elsewhere is the use of transponders to broadcast information from the sensors to other vehicles or to roadside receivers. Honda, along with many of the world's bike firms, has long been working on creating a standardized vehicle-to-vehicle (V2V) and vehicle-to-infrastructure (V2X) system, allowing safety systems like radars or cameras on one car or bike to pass on the information they gather to other nearby vehicles. The idea is to create a daisy-chain of knowledge about each vehicle's speed, acceleration, direction of travel, and its surroundings, which gets passed to other vehicles in the vicinity to allow them to build a picture of what's going on, even if it's out of the direct line of sight, so they can respond to potential dangers or warn their riders much earlier than is possible with today's systems.
View full post on Cycle World