How Much Power Does the 2021 Harley-Davidson Softail Slim Make?
The 2021 Softail Slim is a classic-styled American cruiser that's built upon—I'm sure you guessed it—Harley-Davidson's Softail platform. Powering the Softail Slim is Harley-Davidson's eight-valve Milwaukee-Eight Big Twin 107ci (1,745cc) engine, which is also seen in the current Softail Standard and Sport Glide as well as some Touring models. But what sets it apart? Stripped-down styling with cut-back fenders, floorboards, and relaxed ergonomics.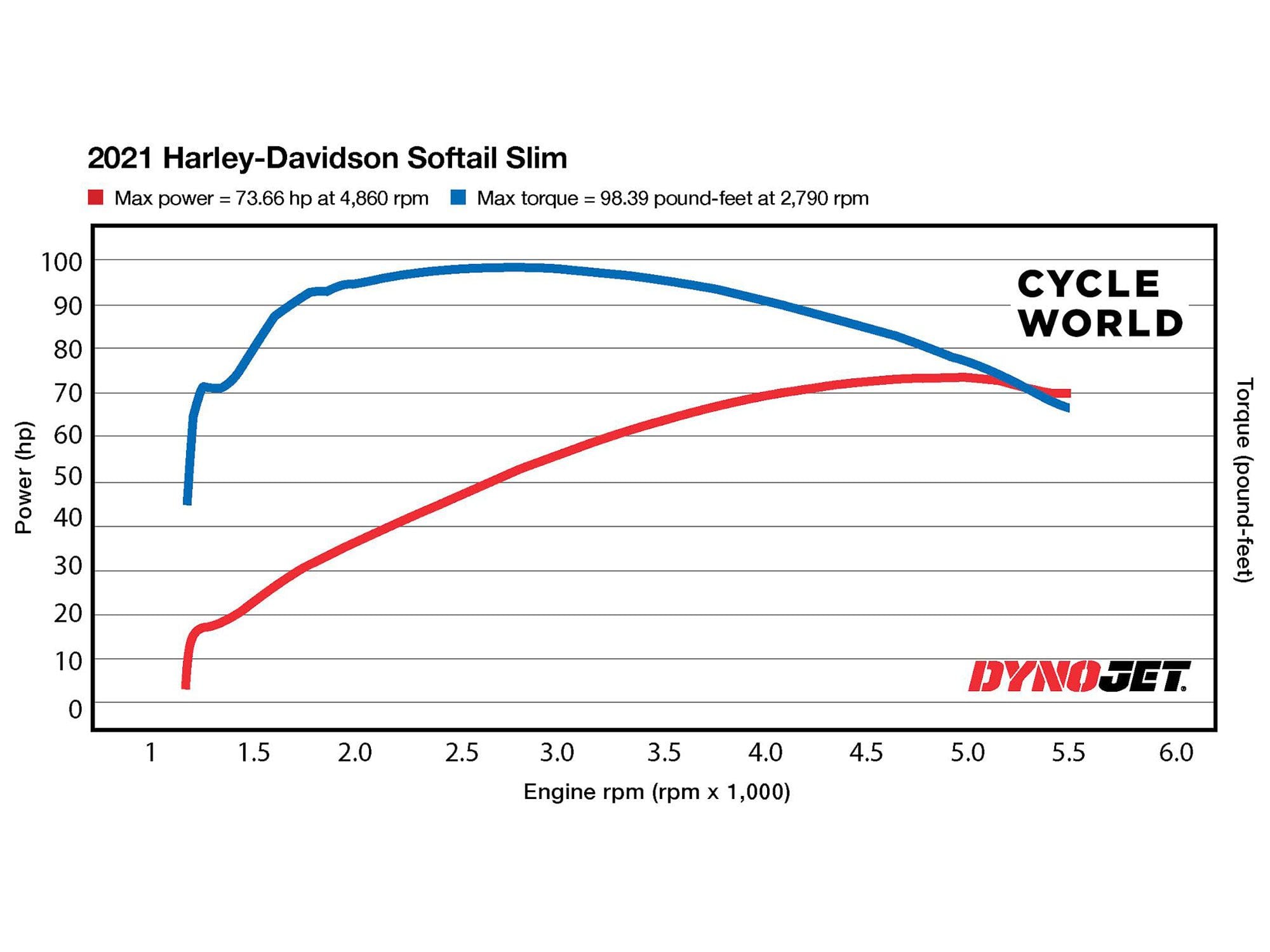 The 2021 Harley-Davidson Softail Slim produced a peak 73.66 horsepower at 4.860 rpm and 98.39 pound-feet of torque at 2,790 rpm. (Robert Martin/)
We strapped the Softail Slim to our in-house Dynojet 250i dyno, recording horsepower and torque measurements ahead of an upcoming comparison test. The Harley-Davidson produced 73.66 peak horsepower at 4,860 rpm and has a very linear, rider-friendly delivery on the way there. Note the torque curve's usability as it shoots up from 1,300 rpm and steadily climbs to its 98.39 pound-feet peak output at 2,790 before beginning to taper off at 3,000 rpm.
View full post on Cycle World