Could This Be Harley-Davidson's New Mini Sportster?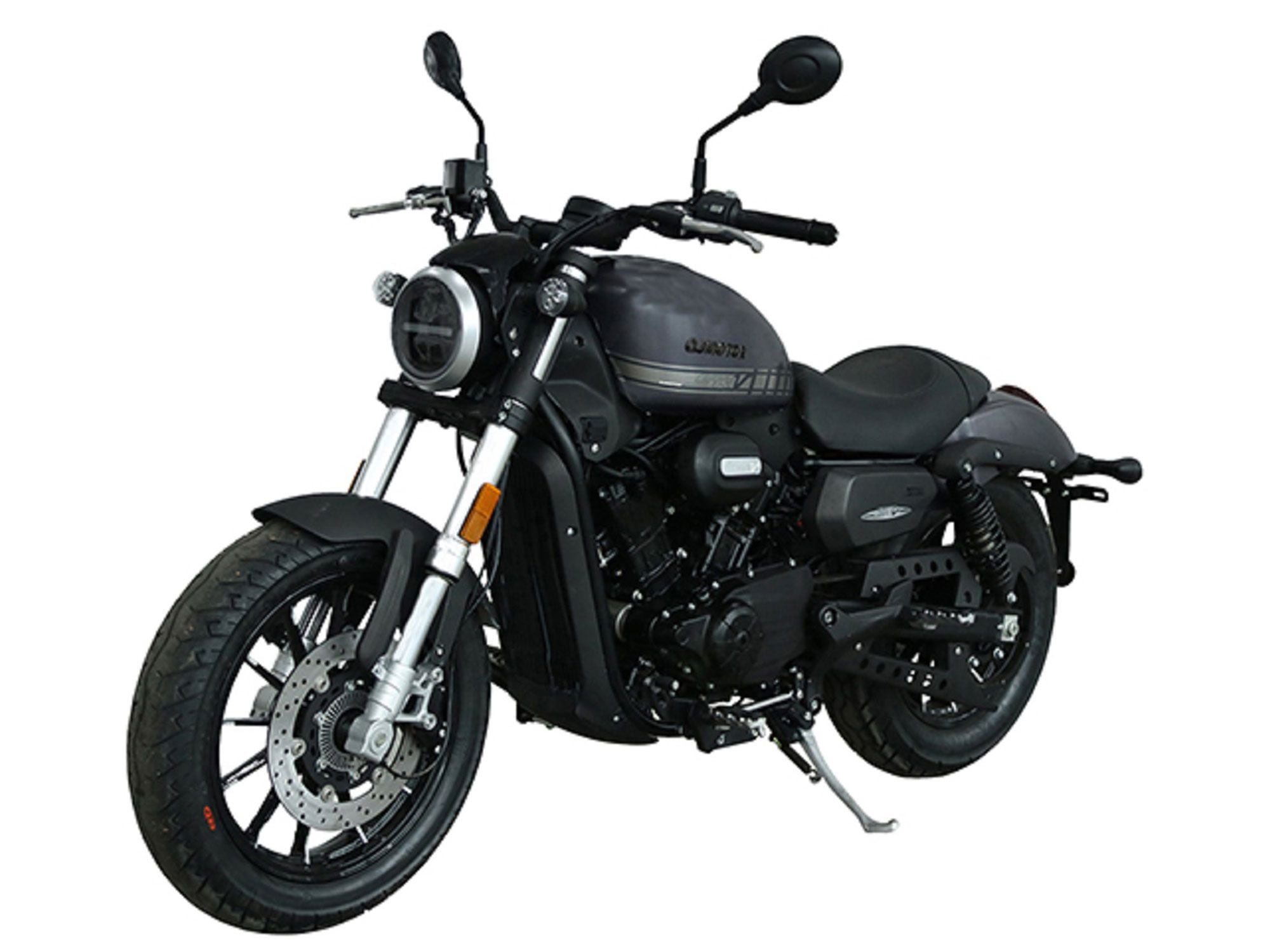 Seems like Harley's Chinese-made model may be getting a Sportster-like restyle, if this image from partner Qianjiang is any indication. (Qianjiang/)
Back in 2019 Harley-Davidson confirmed it was collaborating with Chinese manufacturer Qianjiang—Benelli's parent company—to create a new 338cc parallel twin to appeal to riders in Asia, but now it appears a new V-twin project might be superseding that idea.
The original small-displacement bike was dubbed the 338R back then. Based on Benelli's 302S chassis and engine, it had a slightly enlarged capacity by using the bigger-bore cylinders from the 500cc version of the same engine, but while design sketches, drawings, and even photos of a production-ready prototype emerged after the announcement, the bike hasn't reached the market, and Harley has since become more reticent about the project. Now a new V-twin model with a more convincing H-D style and stance has emerged from Qianjiang, suggesting the project might be undergoing a substantial rethink.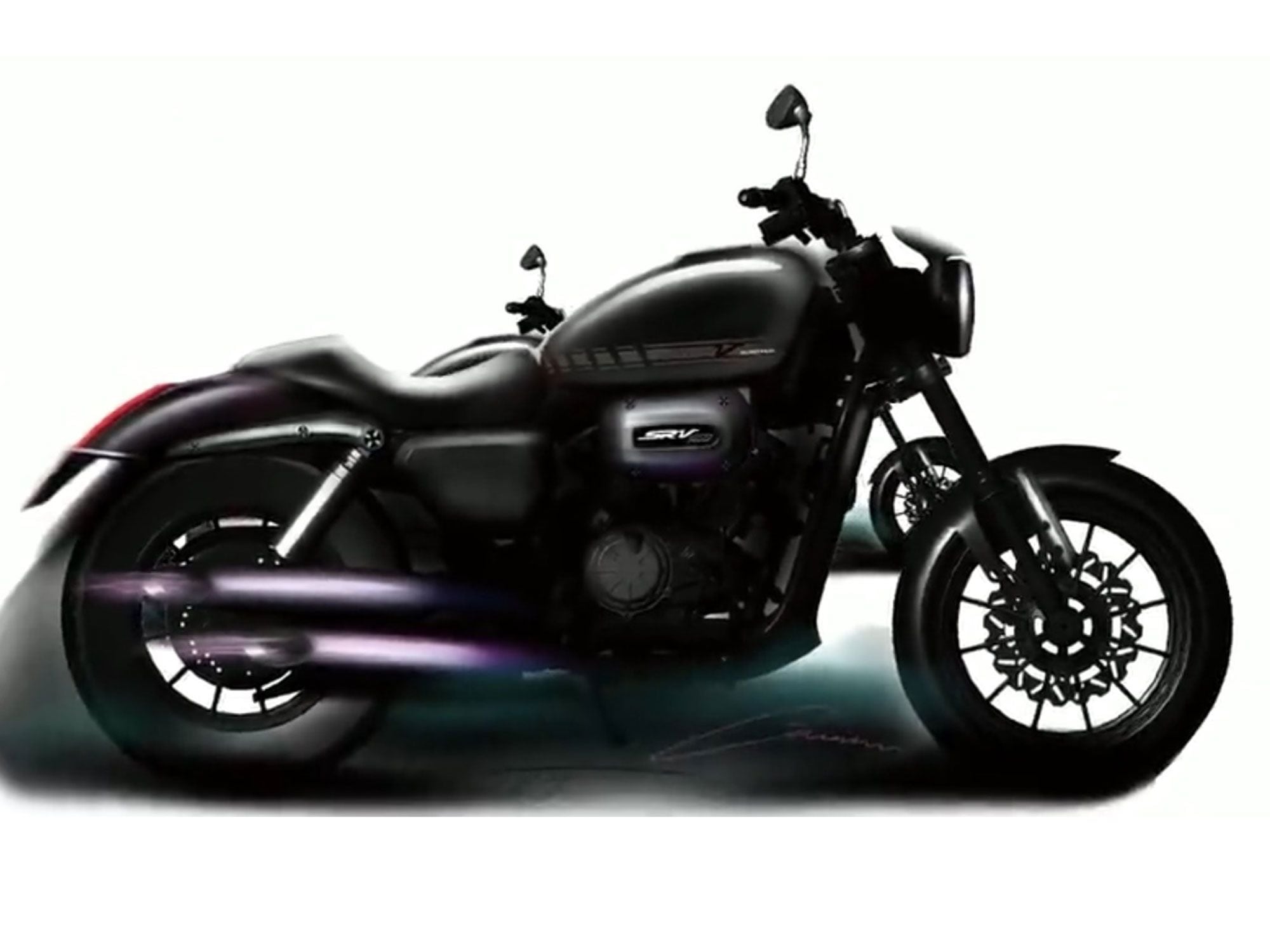 Qianjiang's teaser image calls the bike SRV300, and accompanying documents reveal a displacement of 296cc. (Harley-Davidson/)
The original 338R idea was spawned under the guidance of Harley's then-CEO Matt Levatich, whose vision for the firm saw it expanding into a vast number of new product areas and markets. The new Pan America is the most notable result of that plan so far, complete with its up-to-the-minute, water-cooled, VVT, DOHC V-twin engine, but many other parts of Levatich's plans have been dropped since he was replaced as CEO by Jochen Zeitz. Zeitz has replaced the wilder expansion bits of Levatich's strategy with his own "Hardwire" road map, which focuses more tightly on Harley's established markets instead of trying to invade segments dominated by other companies. However, even under the Hardwire rethink, Harley's partnership with Qianjiang has remained in place, with the American firm's most recent financial documents saying it intends to "develop and maintain a productive relationship with Zhejiang Qianjiang Motorcycle Co., Ltd. and launch related products in a timely manner."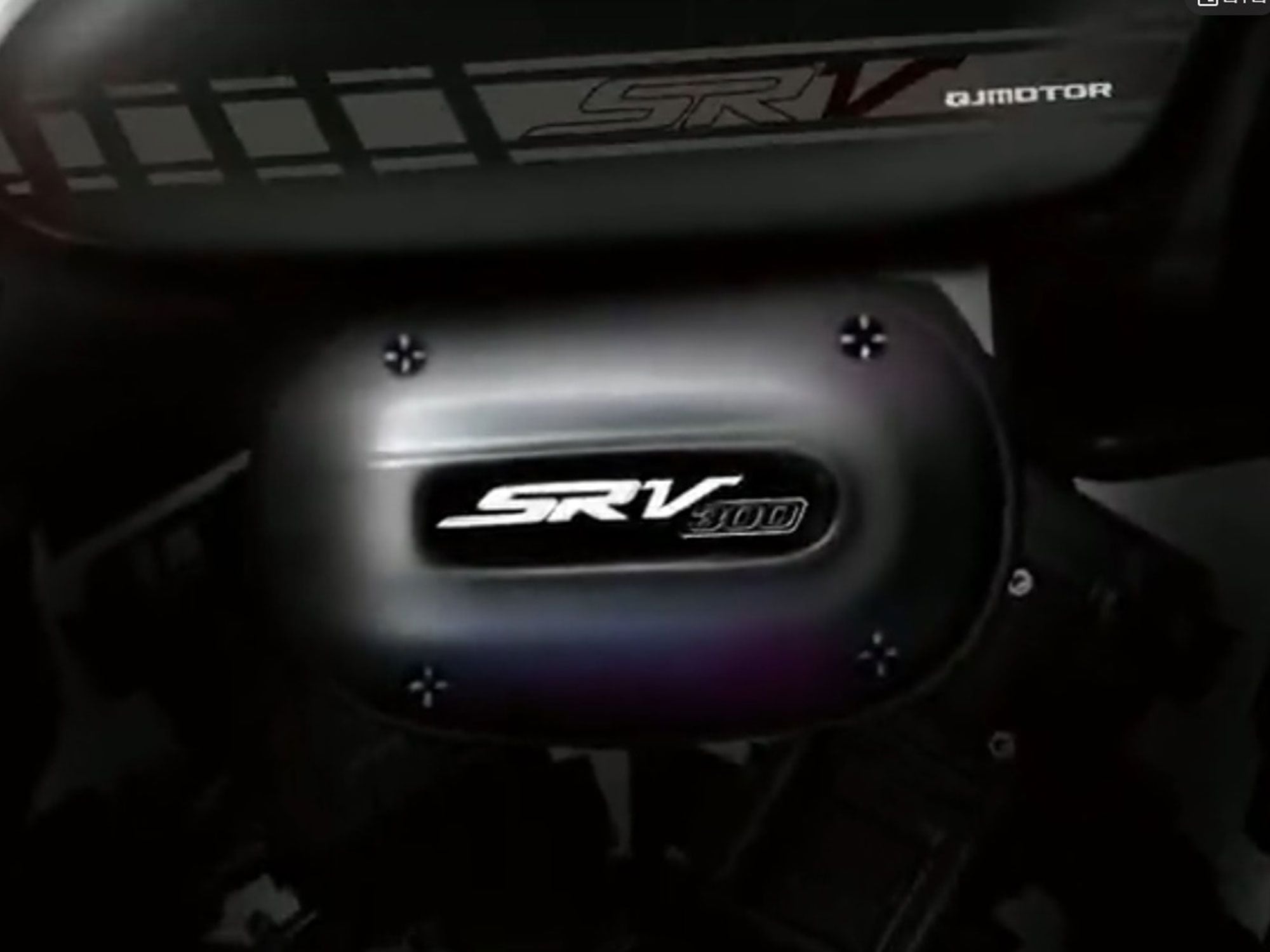 The redesign looks much more Harley-like than the 338cc sketches that preceded it. Is a mini Sportster on the way? (Harley-Davidson/)
With Harley-Davidson's Hardwire plan putting the emphasis back on traditional market areas, but retaining the commitment to develop bikes with Qianjiang, a small V-twin with more conventional Harley styling than the 338R's might be just the solution. And that's precisely what Qianjiang is about to launch. So far the firm hasn't revealed the bike officially, but it's been type-approved in China, with a genuine photo accompanying the documents. Qianjiang has also revealed teaser images, calling the bike the SRV300. The type approval documents confirm the capacity is 296cc, with the engine rated at 22.6kW (around 30 hp) peak power. That might not be much, but a relatively low 163-kilogram (359 pounds) curb weight means it should be sprightly enough.
RELATED: New Harley 350cc
Although labeled as a QJMotor (one of Qianjiang's Chinese-market brand names), the bike's Harley-esque styling can't be ignored. With the exception of the upside-down fork and the water-cooled, overhead-cam V-twin (with a neatly fitted radiator so as not to spoil the lines), it's a near-perfect match for Harley's Iron 883 model. Even the wheels follow the same design ethos, with polished alloy highlights on the edges of the black-painted spokes, while the guard for the belt final drive copies the holed look of the equivalent Harley part.
Everything is scaled down, of course; those wheels are 16 inches at the front, and 15 inches at the rear, while the wheelbase is just 55.1 inches. Top speed is pegged at 80 mph according to the type approval paperwork, while the bike's kit includes ABS.
RELATED: Harley 350 Model From China Confirmed
It would be easy to write this off as another Chinese copycat machine, but Qianjiang's relationship with Harley and its status as one of China's leading motorcycle manufacturers (its controlling stake is owned by Geely, the company that also owns familiar Western brands like Volvo and Lotus) mean it's worth taking seriously. People happily buy Chinese-made iPhones, and Harley already manufactures bikes in Thailand, so a Chinese-made Harley-Davidson isn't as far-fetched as it might first appear.
View full post on Cycle World