Jane Motorcycles Driggs 2.0 Jacket Review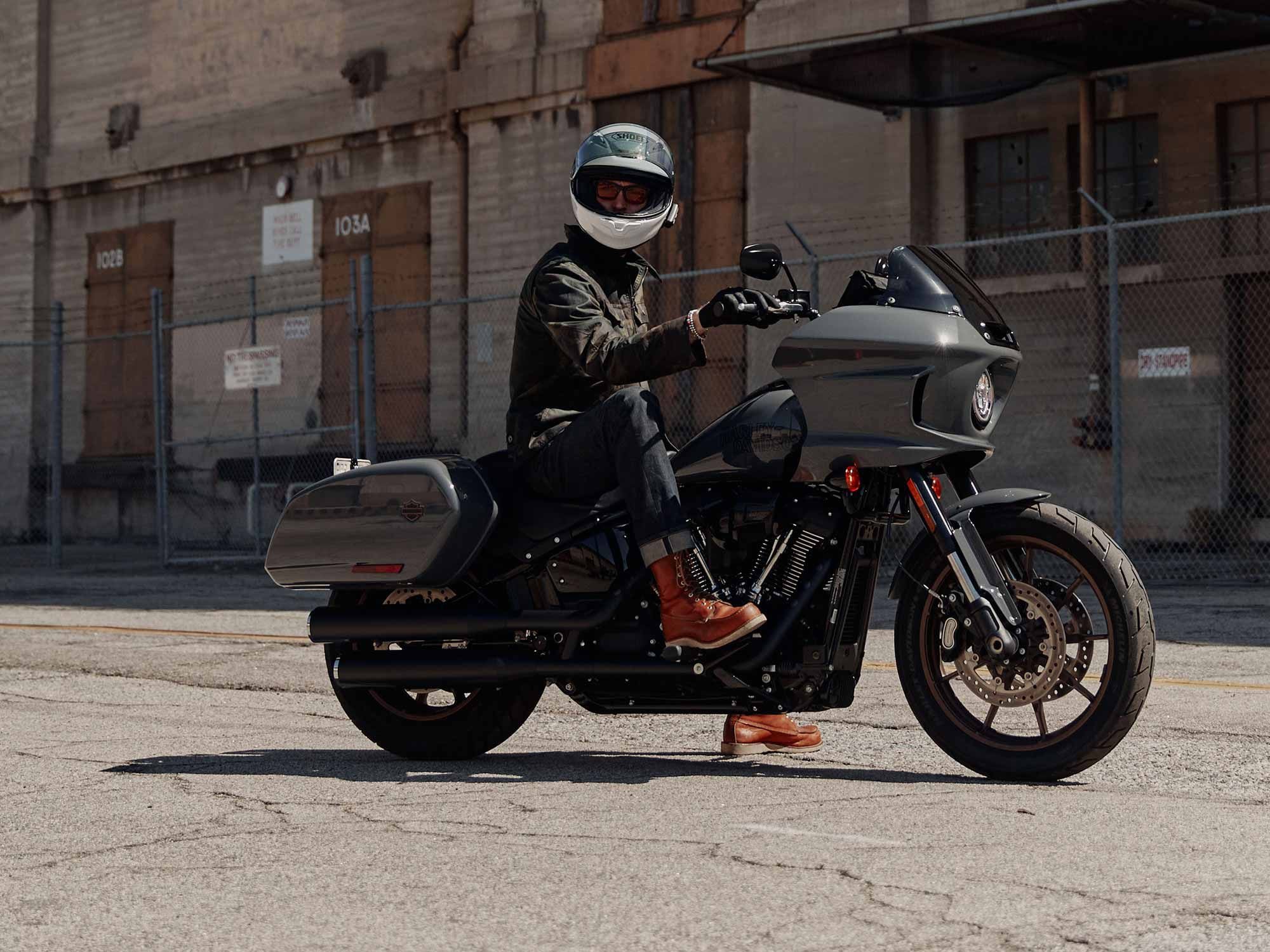 Gales wears the Driggs Waxed Canvas Riding Jacket in Woodland Camo on the 2022 Harley-Davidson Low Rider ST. (John Hebert/)
Many brands have made attempts at the "everyday jacket," but like people, no two days are the same. "Everyday" means hot or cold, at home or at work, on the bike or off, at the bar or out to dinner with friends, and each of those circumstances means something different to each of us. So the task requires versatility, both in style and in function. And the Driggs 2.0, made by Jane Motorcycles in New York City, improves on a successful 1.0 design with a protective waxed canvas jacket that's truly suited for damn near everyday use.
Jane Motorcycles is a custom motorcycle shop, apparel brand, and espresso joint in Brooklyn, near the Williamsburg Bridge. The brand's casual clothing, protective gear, and bikes all feel very representative of the city, fast paced and tough with a heavy emphasis on style.

In addition to the Woodland Camo seen here, the Driggs 2.0 jacket is available in black and tan. (Jane Motorcycles/)
The Driggs 2.0 is a casual three-season motorcycle jacket. The outer shell is water-resistant 8.5-ounce waxed cotton; the lining is lightweight satin in olive green. Bedford cord lines the collar, cuffs, and inside of the pockets, providing a softer and more comfortable touch point than the semi-rigid outer shell. There are two outer snap pockets on the chest, two D-shaped hand pockets with hidden snap closures, and one inside-facing pocket with no closure. To accommodate padded armor, a zippered back protector pocket is accessible from the inside of the jacket, as is the pocket for shoulder padding. Elbow pads can be quickly removed or replaced through a zipper on the outside of the sleeve near the cuff.
The pattern for the Driggs seems to be inspired by vintage American workwear and is vaguely reminiscent of Wrangler's classic 124MJ denim jacket, but design details like squared-off pocket flaps and the camouflage pattern give it a more military feel. Snaps on all outer pockets, armor accommodation, and a closure on the collar show its motorcycle-specific intentions. But the quality and choice of materials used, and its general fit, make it stand out as a stylish and reliable everyday piece.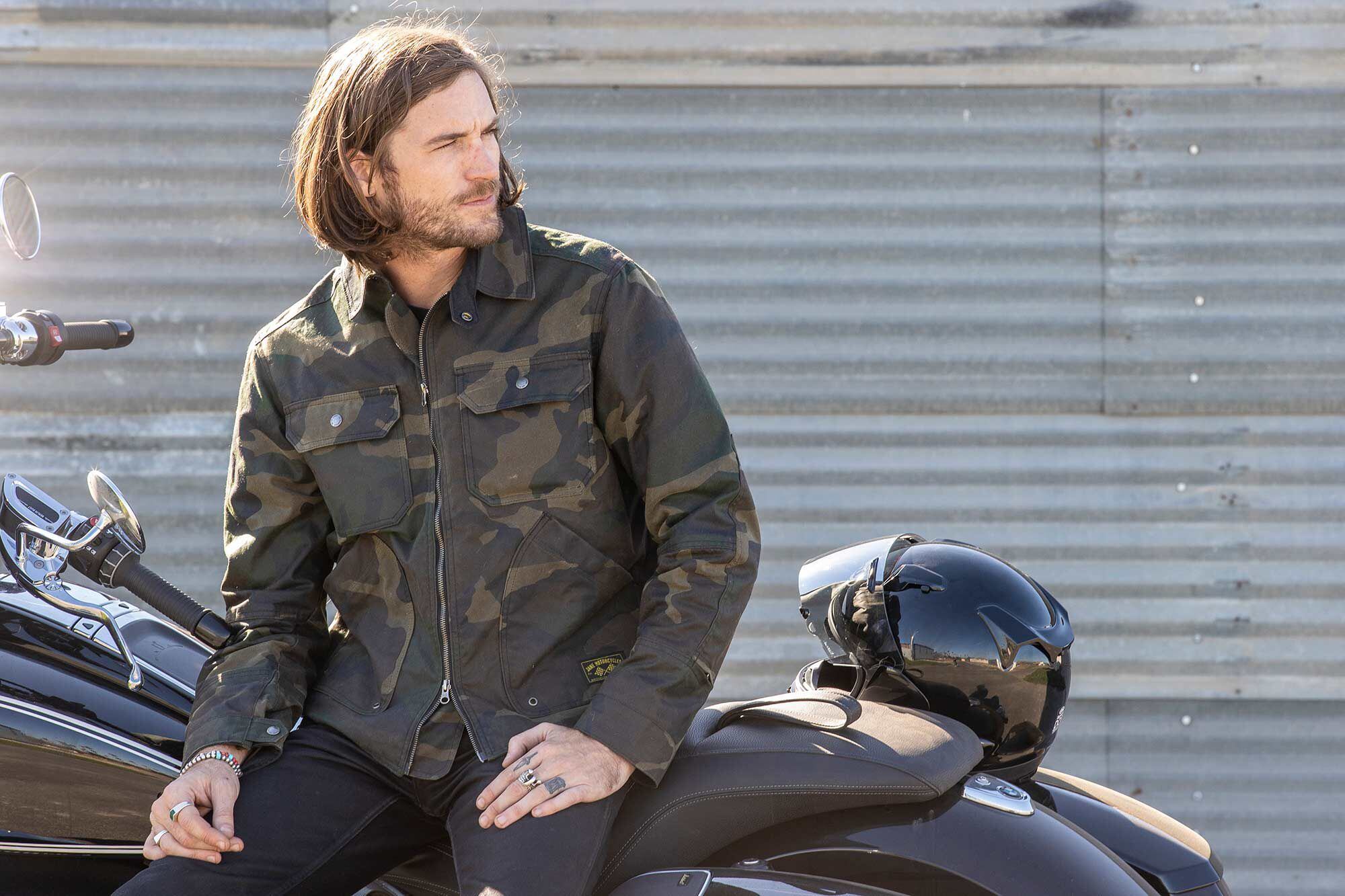 The two-zipper closure on the Driggs jacket allows for a better fit while sitting. (Jeff Allen/)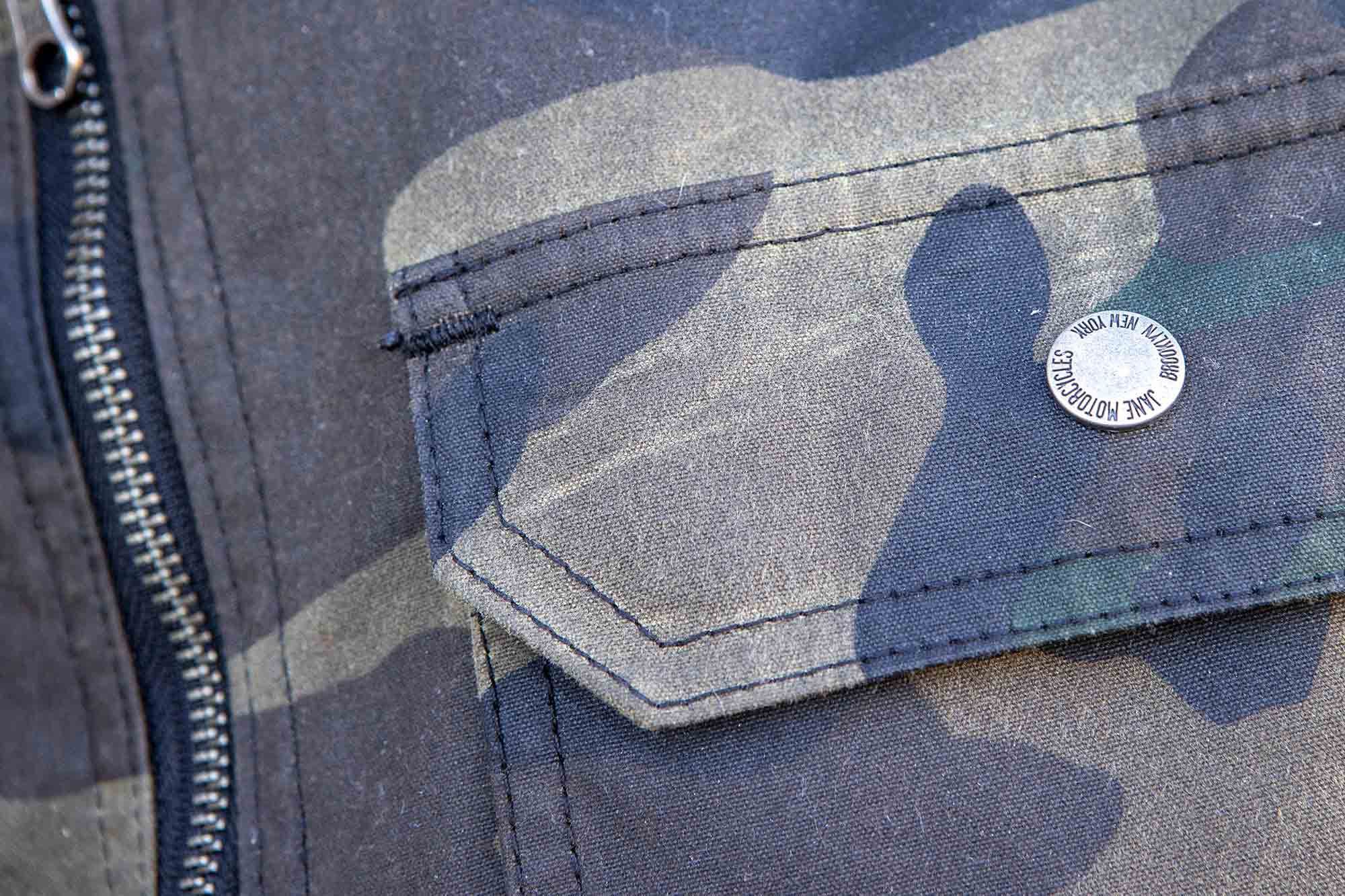 Stress points, like the corner of the breast pocket seen here, are reinforced with added stitching for strength and reliability. (Jeff Allen/)
Before discussing fit, it's important to note that I am not a man of typical proportions. At 6-foot-4 and 175 pounds, I tend to be about a medium or large in the shoulders and body but an extra large in sleeve length.
I ordered a large in the Driggs 2.0, hoping that the gussets in the back would help keep my sleeves from riding up too much while reaching for the handlebars. When it arrived I found the fit was almost perfect. The shoulders fit well without restricting my range of motion. There is room through the sleeves and body to wear a thermal layer underneath. The bottom hem of the jacket goes just a couple of inches below my belt in front, but is longer in the back to accommodate a riding posture and avoid showing your underwear while leaning forward. The two-way zipper lets you choose where the jacket breaks as you're sitting, so you never get that weird billowy stomach look from your thighs pushing your jacket's midsection up and out. As I feared, however, the sleeves are a bit short for my abnormally long arms.
Construction seems high quality right off the rack, and after wearing this jacket regularly for the last five months, I can confidently say this is the case. High-stress areas are reinforced with added stitching, but added design details like back gussets or an added piece of fabric in the armpit help to eliminate any pulling or squeezing while wearing the jacket. As the waxed canvas has broken in, it's taken to my shape and not only gotten more comfortable, but better fitting and looking as well. Waxed canvas is one of my favorite materials for this reason: it just keeps getting better the more you use it.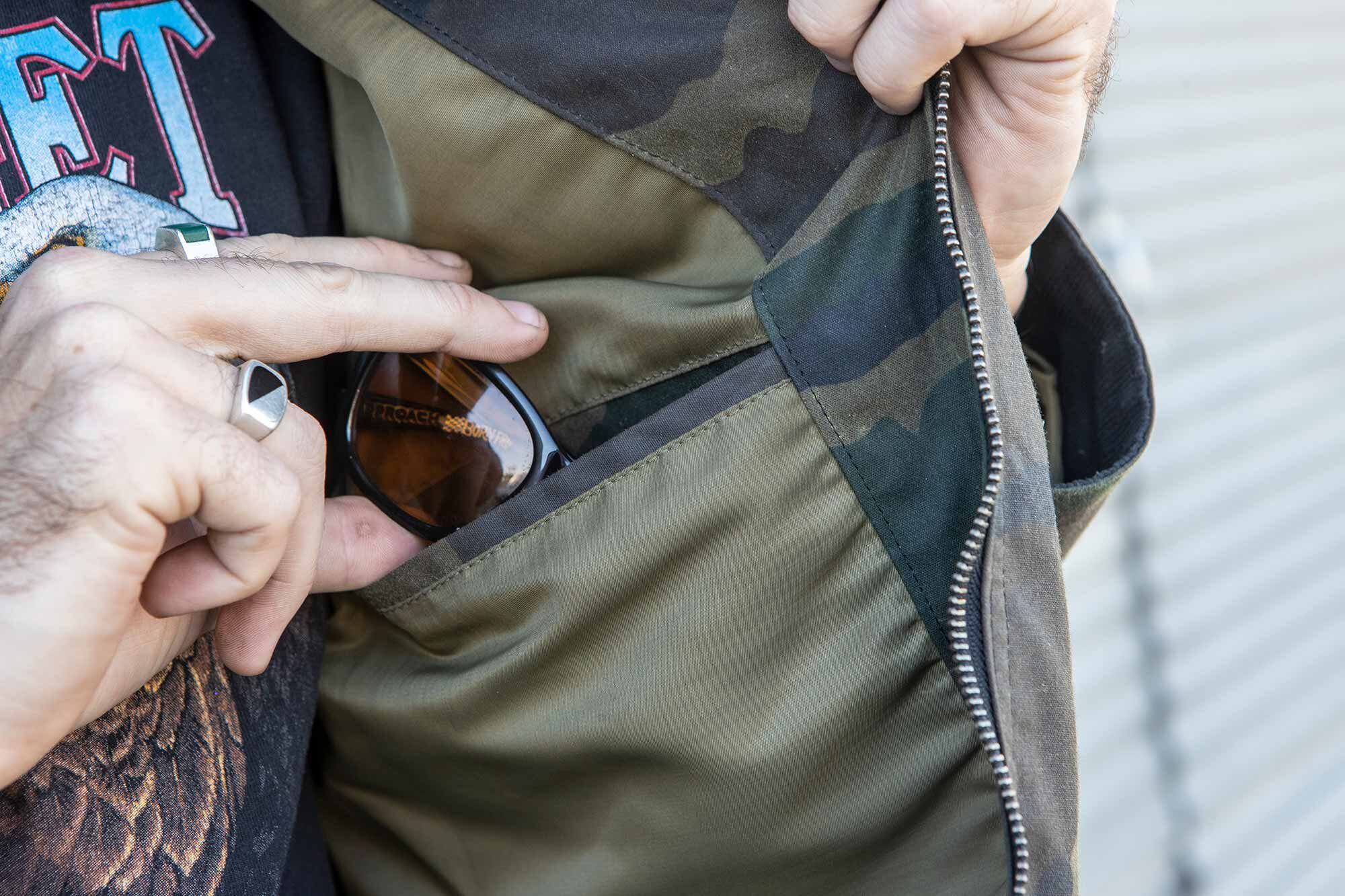 The inner pocket is perfect for a long wallet or stashing your sunglasses. (Jeff Allen/)
A small patch on the right-hand pocket shows the Driggs jacket's origins. (Jeff Allen/)
When just standing around, the Driggs 2.0 looks stylish and feels right. On bikes like big touring machines with an upright seating position and bars that aren't too much of a reach, it fits well and covers my wrists. When I'm on something sportier with a more aggressive ergonomic setup, the cuffs can ride up my arm a bit. This is always a trade-off, and if given the choice again I'd choose the large that fits me everywhere else, rather than step up to an extra large for the sleeves alone. The pads in the sleeves still line up with my elbows, and I feel they would do their job if I were to crash. Producing a "long" variant would be nice for us lanky folk, but that would of course increase the costs of production. If you're a more typically sized person with proportionate arms, I imagine it would fit you well.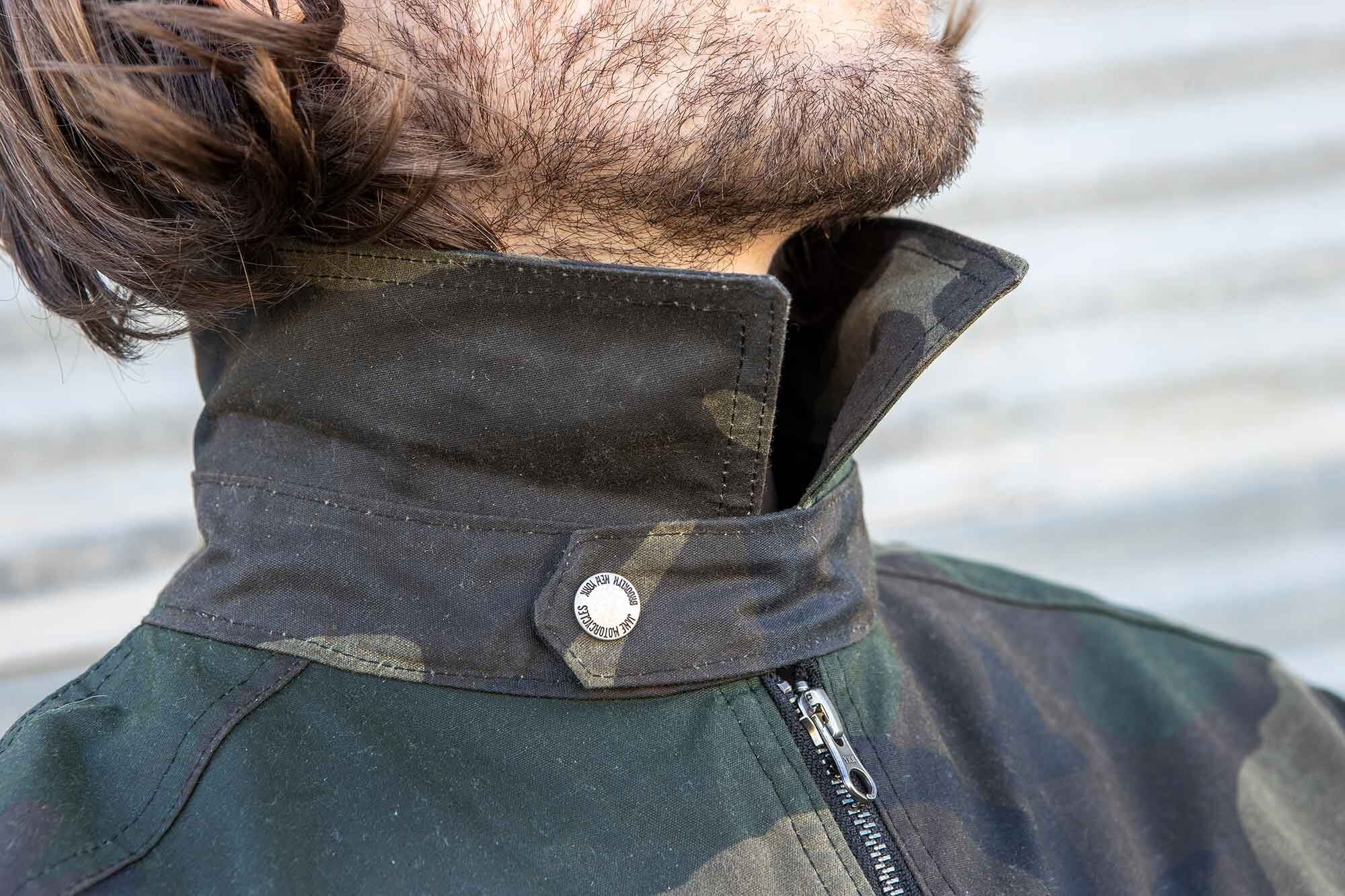 A snap on the collar allows for added wind protection when temperatures drop. (Jeff Allen/)
Jane's website specifies that the armor pockets in the Driggs are designed for D3O padding, and the brand offers several variations of these pads for sale, but none are included in the price of the piece.
The Driggs 2.0 retails for $550, on the higher end for waxed moto jackets but not crazy for what you get. Comparable waxed jackets from Filson and Rogue Territory retail for $350 and $395 respectively, but lack the motorcycle-minded specifications of this piece. To see more on this jacket, check out the other color options, or see more of Jane Motorcycles' work, head to janemotorcycles.com.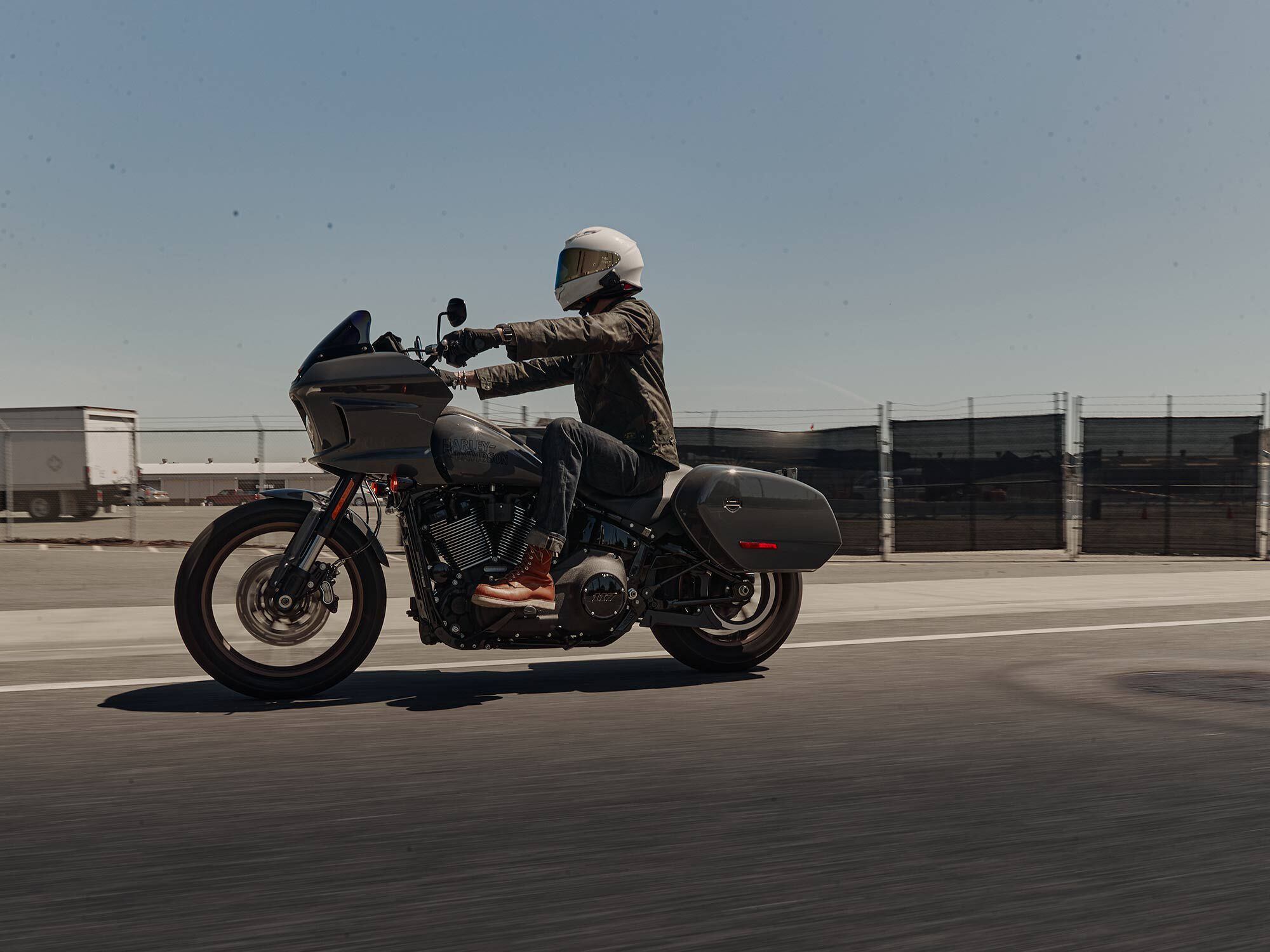 The Driggs Waxed Canvas Riding Jacket is available now through <a href="https://janemotorcycles.com/" target="_blank"><strong>janemotorcycles.com</strong></a>. (John Hebert/)
View full post on Cycle World