Kawasaki Ninja e-1 and Z e-1 Details Emerge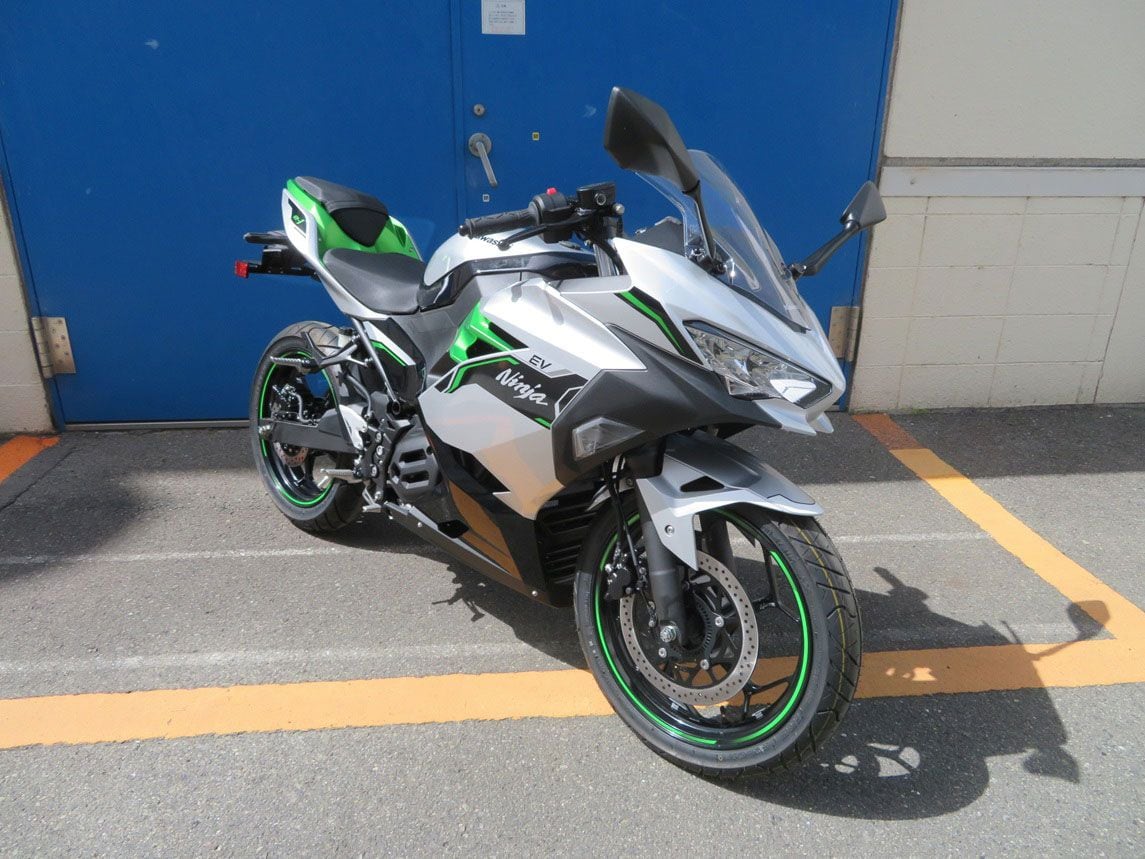 Kawasaki's Ninja e-1 will produce 9kW of output which is about 12 hp, and utilize the chassis from Kawasaki's Ninja 400. (Kawasaki/)
It's been months since Kawasaki took the wraps off its prototype electric-powered Ninja and Z models last November, but the company has been silent on the specifications of the machines despite promises they'd reach showrooms in 2023. Now, we're well into the second half of the year and there's still no official announcements from Kawasaki. However the two models have been type-approved in production form to give us the first solid details on their performance and weight.
Both bikes have been approved for sale in Australia, but the specs aren't likely to differ wildly across different global markets. The models have already appeared on NHTSA VIN-decoding documents, showing they are heading to the US in 2023, and the versions we get won't be far removed from the Australian ones.
The most important previously undisclosed number is, of course, power output. These bikes have always been intended to have performance similar to a 125cc single-cylinder internal-combustion engine, so we haven't been expecting huge figures, and it turns out the actual, homologated power level is 9kW. That's 12 hp in more familiar terms. It's a bit less than the legal limit for 125cc learner bikes in Europe, which are restricted to 11kW/15 hp, but electric motorcycles are usually rated for their continuous output—the amount they can sustain for extended periods without overheating—rather than their outright peak power, so the numbers can't be directly compared to gasoline-engine outputs. Some electric bikes have peak power figures close to double their continuous figures, so the Kawasakis' outputs might be more impressive than they seem on paper.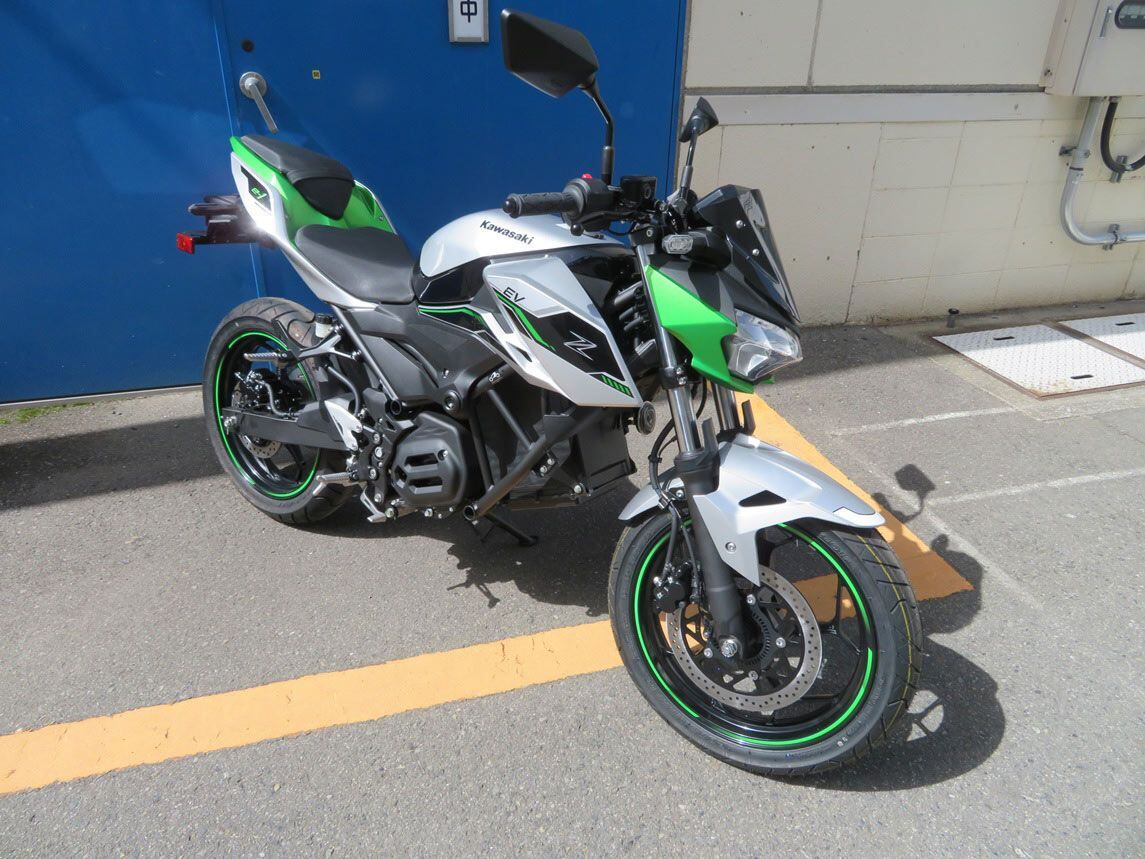 The naked version of the bike, the Z e-1, will weigh 66 pounds less than the 364-pound donor Z400. (Kawasaki/)
Power is one factor, but in performance terms it's always balanced against weight, and here is where the two electric Kawasakis appear to shine. According to their type-approval documents, the naked Z e-1 weighs in at 298 pounds, while the faired Ninja e-1 is 11 pounds heavier at 308 pounds. That makes them both substantially lighter than the gas-powered bikes they're based on—Kawasaki has saved money and eased production by building its first all-electric models on the bones of the Ninja 400 and Z400, which come in at 366 pounds and 364 pounds respectively. The electric models don't just share their bodywork with the Ninja 400 and Z400 but also most of their chassis, with an identical 53.9-inch wheelbase, though the wheels themselves are the narrower rims from the European Ninja 125/Z125 siblings, with a 100/80-17 front and 130/70-17 rear tire.
Kawasaki has previously confirmed that the two bikes will be powered by a pair of battery packs giving a combined capacity of 3kWh, and the type approval now reveals that the batteries use lithium-ion chemistry. Each battery weighs around 26.5 pounds, and they're designed to be removable. That means it should be possible to take them indoors to charge rather than trying to park at a charge point, and it also opens the door to battery swapping if an infrastructure can be built up to support it. Kawasaki has already agreed to a set of standards for batteries along with Honda, Yamaha, and Suzuki to make them compatible across multiple makes and models. Together with ENEOS Holdings, the four have set up a company, Gachaco Inc., to develop a workable battery-swapping system and network.
Whether the Ninja e-1 and Z e-1 will use those cross-brand-compatible packs remains to be seen, but the weight and capacity of the batteries is well aligned with the Honda Mobile Power Pack e:, which is believed to be the design the Japanese consortium has based its specifications around.
The final revelation of the type approval are the bikes' names. Kawasaki referred to last year's prototypes—which looked identical to the production versions—as the Z EV and Ninja EV, but for production they'll each get an "e-1″ suffix, presumably to allow for future developments or bikes of different performance levels to wear different numbers in the same format.
View full post on Cycle World