KTM Unveils Limited Edition 1290 Super Duke RR
KTM has officially unveiled its latest super naked weapon in the form of a lighter and more precise, 2021 1290 Super Duke RR.
The build-up to the release for the new Super Duke RR wasn't exactly a surprise. Many of KTM's patent filings and leaks were sprinkled in the news over the past few months leading up to the official release.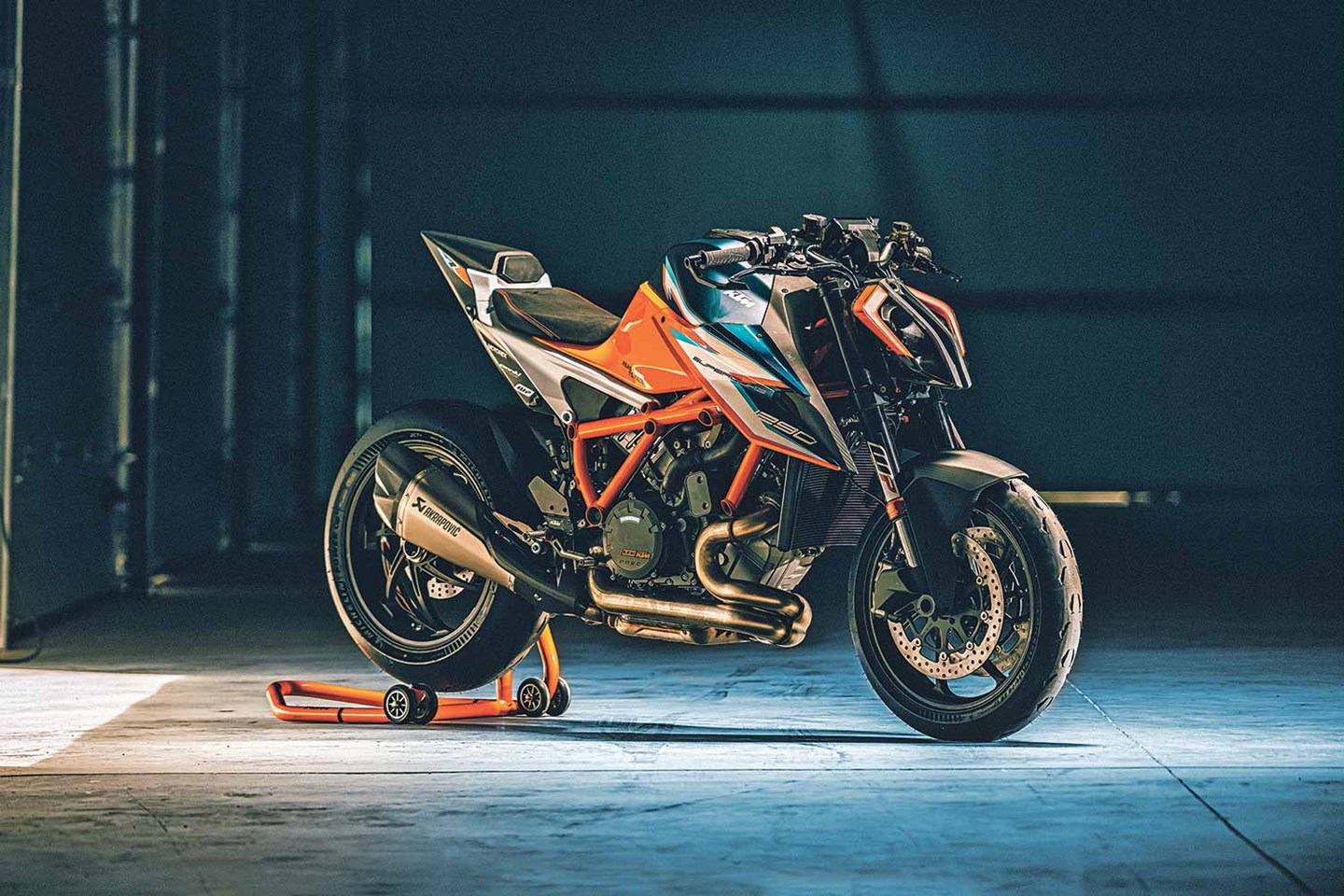 KTM's R&D department was given free rein over the build of the new Super Duke RR. They developed the bike with one thing in mind – "pure performance". The new RR model comes in weighing 20lbs (9kg) less than the current Super Duke R model for a total weight of just 396lbs (180kg). Its 1,301cc V-twin puts out a staggering 180hp, allowing KTM to boast an impressive 1:1 power to weight ratio.
The 1290 Super Duke RR has to give thanks to the use of carbon fiber, lighter wheels, and a lighter tail section for 20lbs of weight loss. 
The new RR model's stiffer chassis comes sporting some bespoke WP Apex Pro forks, rear shock, and steering stabilizer. Its wheels come wrapped in Michelin Power Cup2's – making it fully capable of slaying the competition on the track. 
Beneath the Super Duke RR's new livery are some updated electronics that give the rider almost unlimited adjustability to the bike's throttle response, traction, launch control, and engine slip, according to KTM. The new Performance and Track mode options have also been introduced for ease of fine-tuning.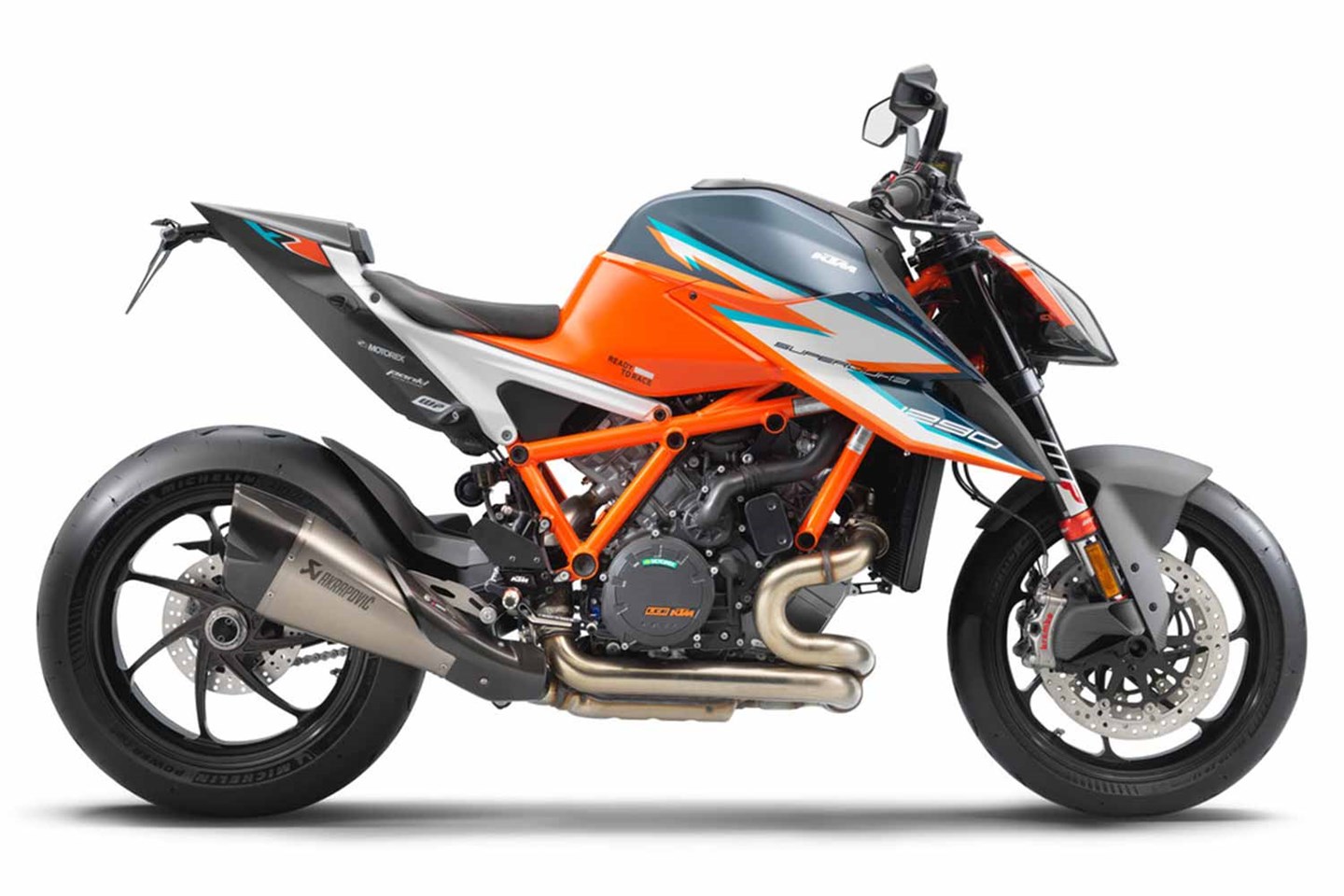 Now that I've gotten you excited about the 2021 1290 Super Duke RR, I should probably mention the limited production numbers are only 500 units worldwide. An online portal is said to open on April 8th for your chance to pre-order this insane bike. For full details and specifications on the 2021 KTM 1290 Super Duke RR, head to KTM's website. 
The post KTM Unveils Limited Edition 1290 Super Duke RR appeared first on webBikeWorld.
View full post on Web Bike World