Moto Guzzi Drops All-New V7 Stone Corsa 750
Moto Guzzi has just dropped a new variant of their V7 platform this past weekend. It's called the V7 Stone Corsa 750, designed to pay homage to the racing heritage of Mandello del Lario's iconic brand. 
Essentially, Moto Guzzi needed a new beastie to represent their successes in this year's Fast Endurance Trophy, so they've given us the equivelant of a V7 with a new paint job and a bullet fairing… but whoo's counting?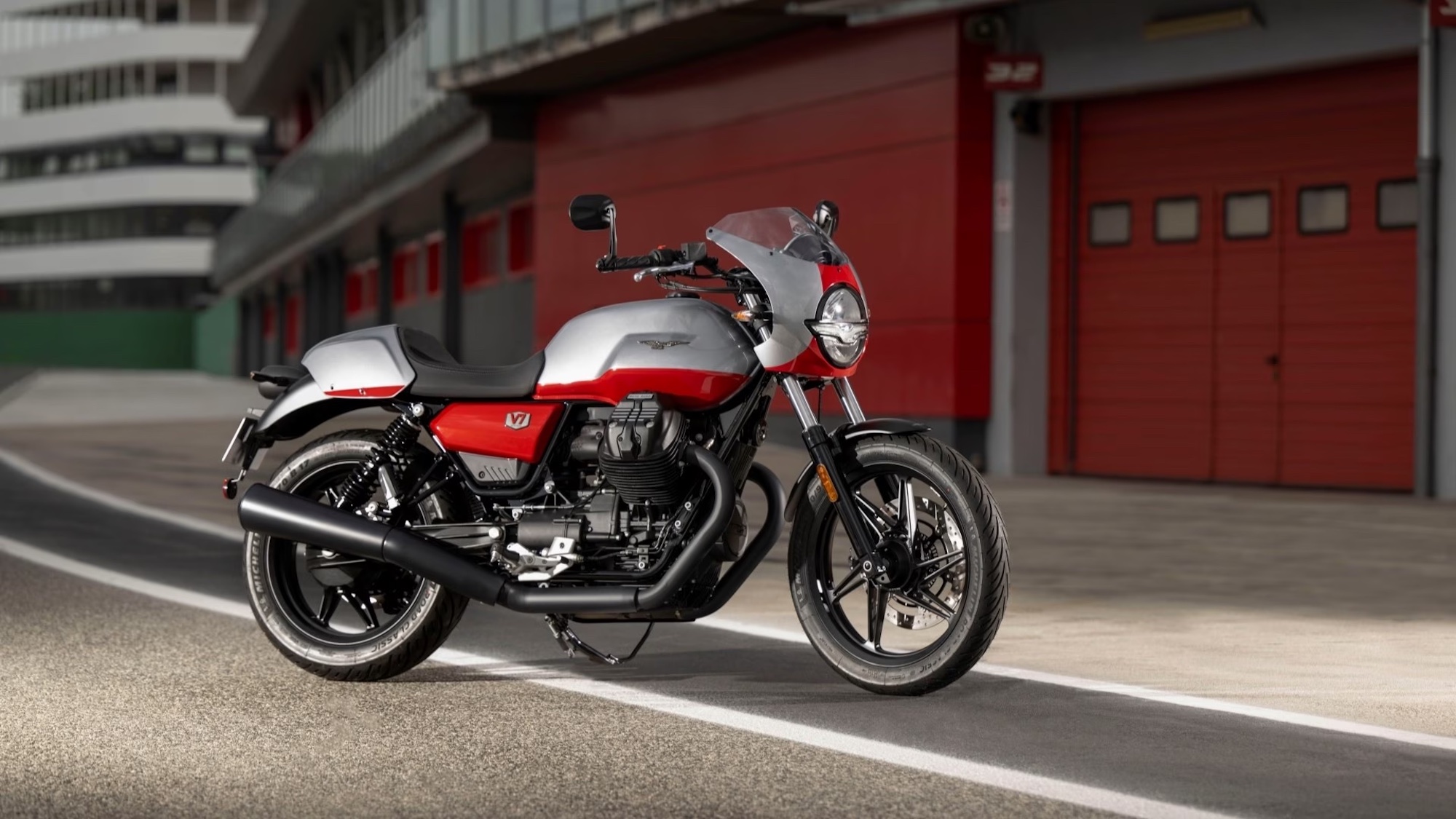 According to coverage from RideApart, the air-cooled, 853cc V-twin heart remains the same for this new range addition. The Stone Corsa now carries a sporty new headlight cowl and a monoposto-looking saddle; if you want to configure to a full solo seat, Moto Guzzi has an extra body-color accessory pillion seat cover at an additional price. 
Red and silver now adorn the bike's bodywork, a solid testament to the Fast Endurance Trophy's multi-stages of fun at Vallelunga, Misano, Mugello and Cremona, respectively (via Moto Guzzi).
While pricing is yet to be announced, we're estimating the 2023 Moto Guzzi V7 Stone Corsa to launch into markets at a little over $10,000 USD. 
What do you think of the new V7 Stone Corsa 750?
*Media sourced from
Moto Guzzi
*
The post Moto Guzzi Drops All-New V7 Stone Corsa 750 appeared first on webBikeWorld.
View full post on Web Bike World