MV Agusta Releases 1 Of 1 Motorcycle To Celebrate Grand Opening of London Store
The London Dragster
How do you make an already expensive motorcycle even more expensive? MV Agusta knows the answer to this question better than anyone; they have a knack for making super-rare editions of their standard motorcycles for the world to view in amazement. The Italian motorcycle manufacturer just opened its store in London dubbed "Sloan Avenue Store 3.0", and in celebration of this accomplishment commissioned a 1 of 1 Dragster.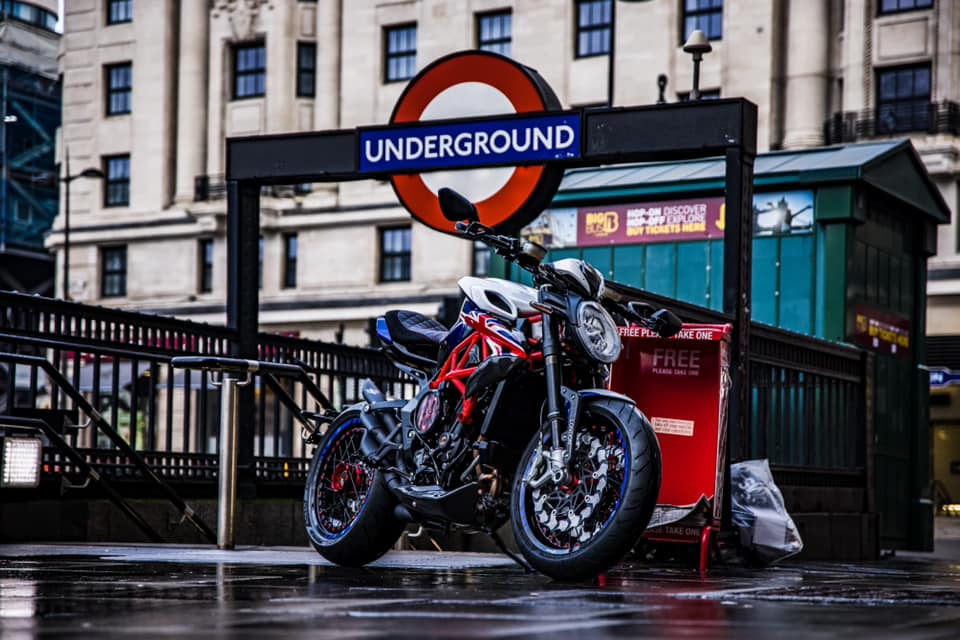 This special 'Dragster London Special' comes fitted with a very special livery to celebrate the occasion. The motorcycle's completely decorated head-to-toe in the UK's very own Union Jack colours, with many small details to account for. The red frame pops off of the shadow of the engine, being contrasted with the brilliant silver and blue tank and tied together with the Union Jack emblazoned on the side panels of the motorcycle.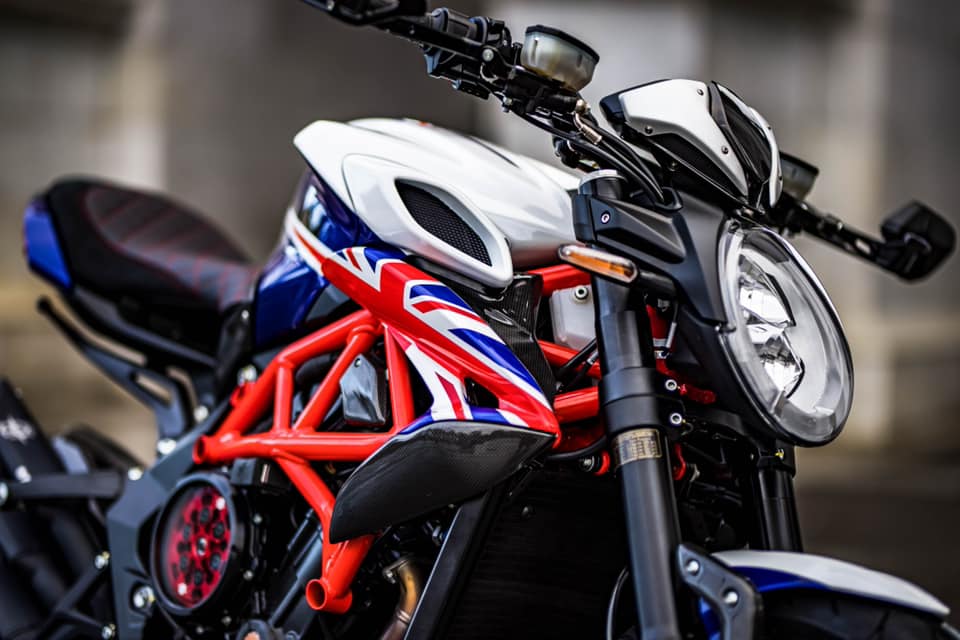 The fuel tank is inscribed with the text "LONDON SPECIAL", and a silhouette of the city can be found tucked behind one of the Union Jack inspired stripes. On the crest of the tank sits a full-fledged Union Jack. The Alcantara seat sees red stitching to match the theme of the motorcycle, and even the rims see a blue and red treatment.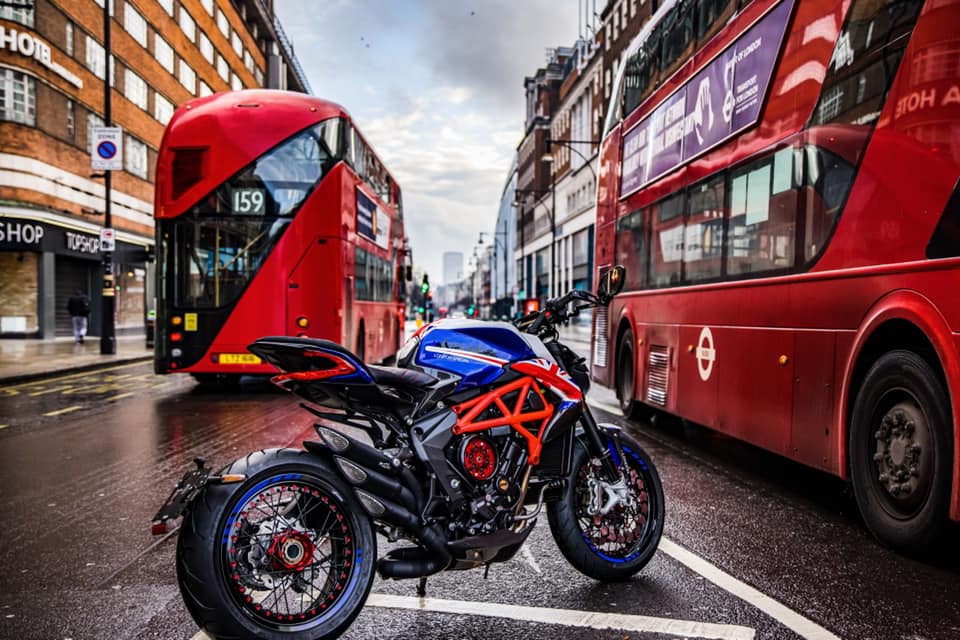 The rest of the motorcycle remains mostly the same from the looks of it. Although this is a special 1 of 1 project, it's safe to assume that most of the mechanical components remain the same.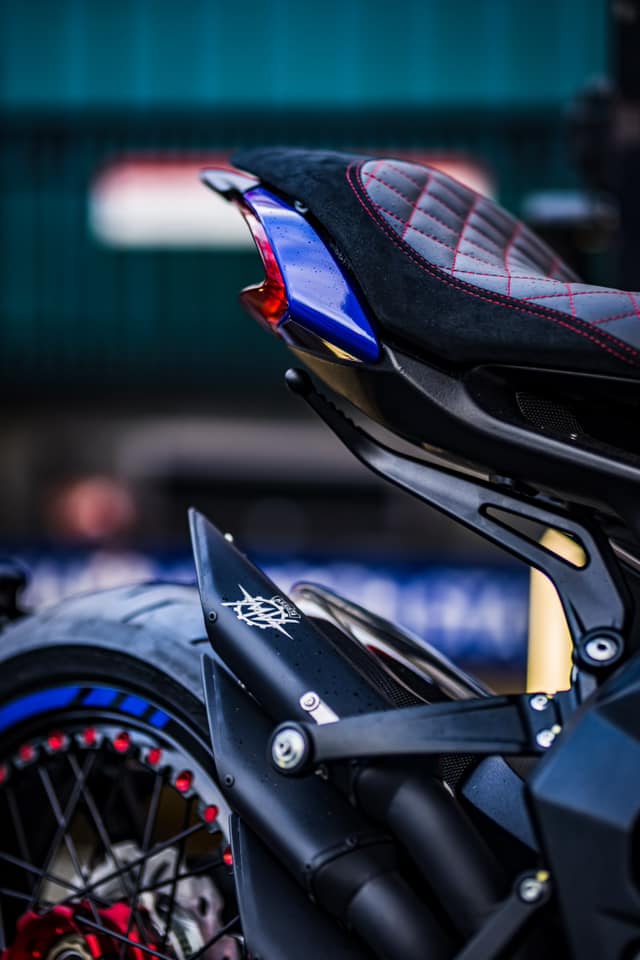 The post MV Agusta Releases 1 Of 1 Motorcycle To Celebrate Grand Opening of London Store appeared first on webBikeWorld.
View full post on Web Bike World