Catch up on some facts about the Japanese rider ahead of his home GP
Join Jack Appleyard and Jack Gorst across a wide range of platforms for the fourth round of the 2022 MotoGP™ eSport Global Series
Just 0.03s separated the front row in both qualifying heats for the critical fourth round of the 2022 MotoGP™ eSport Global Series!
Francesco Bagnaia talks team orders, and Marc Marquez is quizzed on his meetings with HRC's top brass
The riders aren't the only ones facing a fresh challenge at the Japanese GP!
The fight for the Championship arrives in Japan for the second round of the triple-header
Like your Eskimos and snow, we here in California have 100 different words for sand. Regular sand. Powder sand, silt, chonky sand, fine sand, &, blowing sand, deep sand, you get the picture. The stuff's all over the place, which makes sense as it's a desert. So it's nice to have a vehicle able to traverse it. Enter the SSR Sand Viper eMTN bike.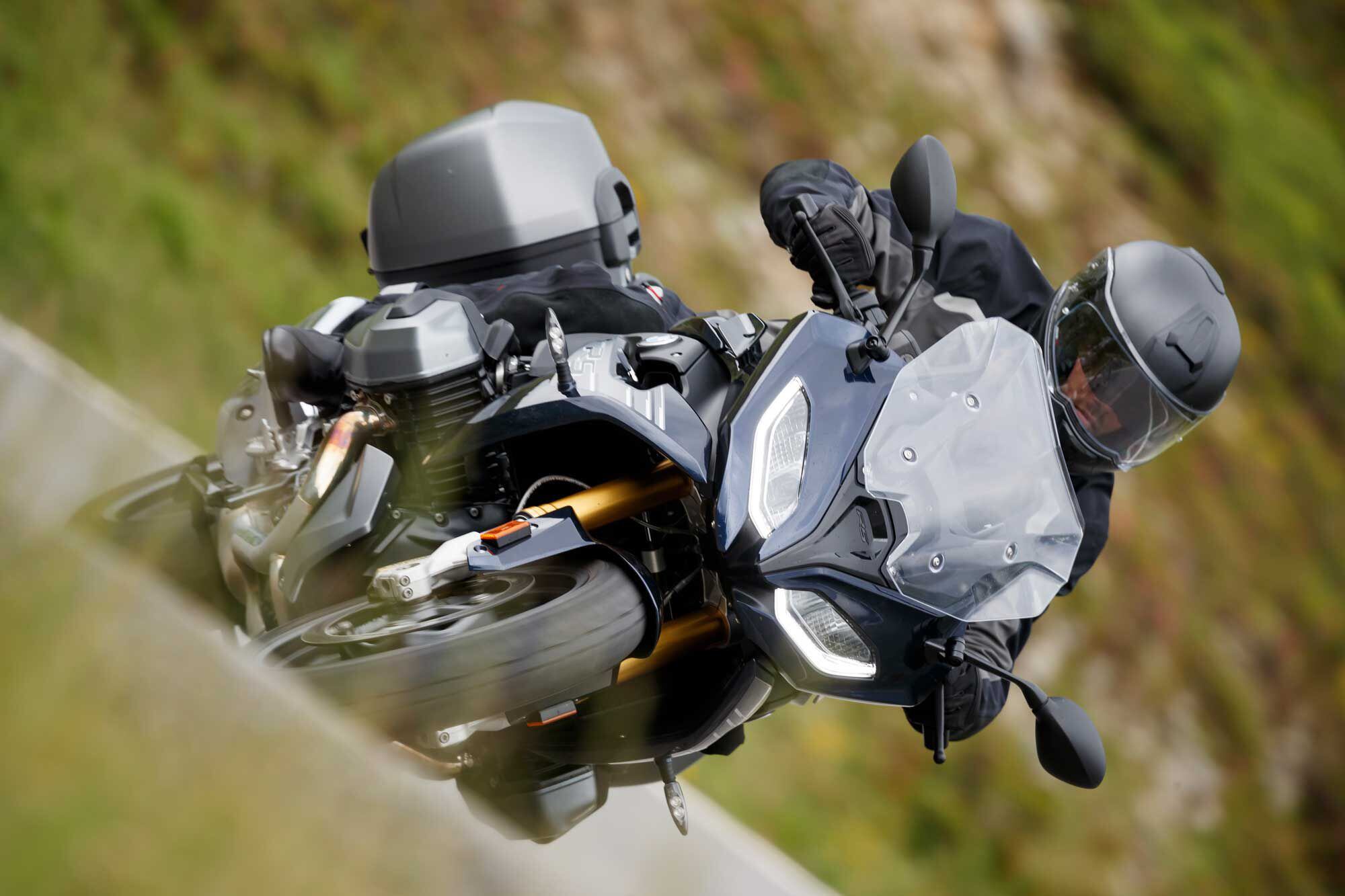 Minor modifications are in store for BMW's 2023 R 1250 RS. (BMW Mottorad/)
Easy Rider. Motorcycle Diaries. World's Fastest Indian. These same old, same old movies always seem to be included in top 5 lists of moto flicks like some Groundhog Day nightmare with bikers instead of weathermen. And while we've certainly written about the motorcycle from The Batman, or the bike from the latest Bond movie, there's more, I tell you. So much more! If you dig a little deeper, you'll find some genuinely good—and sometimes hilariously bad—big-screen biker moving pictures that'll not only keep you entertained; they'll also remind you just why you love to ride motorcycles in the first place.
The picture I've placed above is an interesting one. For those not in the know, it's an image from the "MotoGP Lean Angle Experience." Long story short, it allows regular punters like you and I to experience what it's like to lean at a purported 64°, just like our collective racing heroes a.k.a. Rossi, Márquez and Miller. And while it may just seem like a pleasant way to waste 15 minutes at your local MotoGP event in between the races, it's actually a genius idea that does something very important in terms of motorcycle rider training.
Not all heroes wear capes. Buckhannon native Gavin Claypool, a 6-year-old ATV racer, was recently named GNCC Racing's Hometown Hero.