Pecco Bagnaia's victory coupled with Jack Miller's podium saw the Bologna bullets reach a double century, and continue their podium streak
The Hungarian has a chance at the crown as the NTC heads back to the Netherlands, but Farkas is on form
Ahead of the full interview with Marc Marquez dropping on Friday, here are the ten top quotes to come from the catch up
Just twelve months on from getting fired by Yamaha, the Aprilia man is looking for vindication at the Red Bull Ring
Get to know the stars of the show even better, starting with Brad Binder
The Yamaha Test Rider joins us on Twitch and YouTube at 5pm CET
While magazine editors and track riders may wax poetic about the leaps in performance of the latest super-grippy sport and track tires, the vast majority of sport-focused street riders spend their money on sport-touring rubber. Why? Well, two reasons, actually. First, once you look beyond the arid Southwest where the bulk of the U.S. motorcycle industry resides, riders have to deal with rain, making the way tires handle in the wet of great importance. Then there's the fact that sport-touring tires offer almost the same level of grip as their sportier siblings – at street temperatures – while offering significantly better longevity. (At lower temperatures, sport-touring tires can offer more real-world grip than even the stickiest of sporting rubber, which are designed to work their best at elevated temperatures.) With the release of the Michelin Road 6 sport-touring tires, Michelin claim an increase in both wet grip and wear characteristics when compared to their precursors, the Michelin Road 5.
Feeling the speed: Working the roads of SE Wisconsin aboard the BMW K 1600 Grand America. (Jim Lüning/)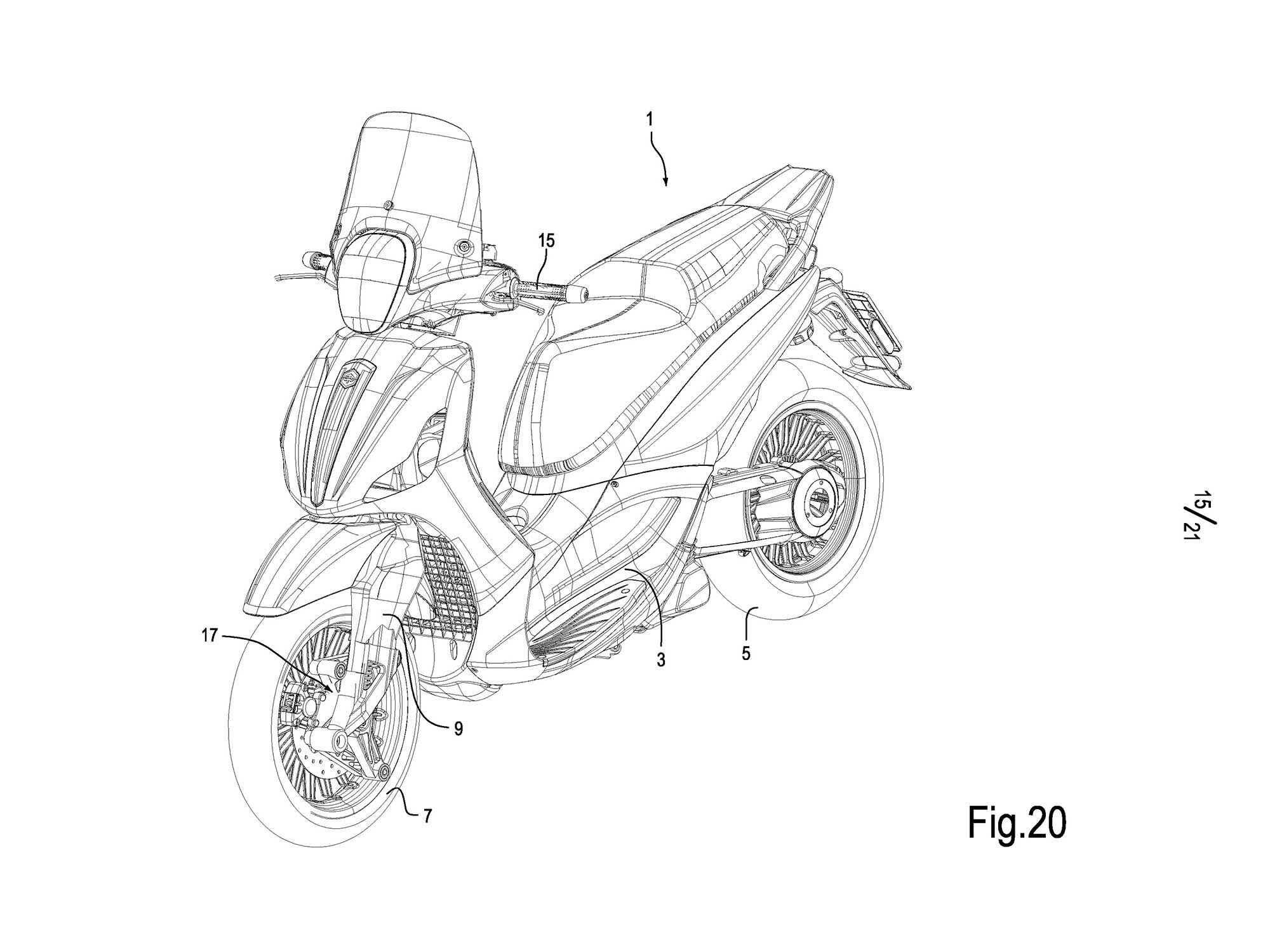 Look close at this Piaggio illustration and you'll see their latest single-sided suspension brainwave. Interesting. (US Patent Office/)
Next Friday, August ninth, marks the date that riders from around the state – and the country – will be attending America's 9/11 Foundation Motorcycle Ride, in memory of the brave souls – the heroes, volunteers and victims – who lost their lives during that fateful day. 
After a dominant weekend at Silverstone for Garness, the question remains: can anyone beat him?
The candidates to be invited to the 2023 Idemitsu Asia Talent Cup Selection Event in October have now been shortlisted