It's revolutionised the way viewers enjoy MotoGP™ but how did the Shoulder Cam come to be?
The sustainability initiative hits a milestone at the Gran Premio d'Italia Oakley
Check out some of the best stats ahead of MotoGP™'s return to action at the Oakley Grand Prix of Italy
Funds raised at their All Star event over the weekend will go to the communities affected by the floods throughout Emilia Romagna
On Wednesday ahead of the Gran Premio d'Italia Oakley, stars and machines from the 2023 grid will descend on Milan to get the party started
The eight-time World Champion has been hard at work during the short break in May as he aims to make up for lost time at the Italian GP
A major milestone in the history of the Championship is up for the taking, but will it come to fruition this weekend?
The MotoGP™ World Champion will voice a character in 'Elemental', the new Disney and Pixar film to be released on June 21
You don't get a name like Elite without earning it (or buying it in this case), and today Indian has introduced two model lines to get the Elite treatment: the Pursuit Elite and Chieftain Elite. What makes these models Elite? All you have to do is look at them to figure out what sets them apart from the standard models. For the Pursuit, this is the first time it will be getting Elite treatment, which consists of Super Graphite Metallic and Black Metallic paint schemes nicely offset with bronze details throughout to exude an air of exclusivity the base models can't touch.
The California Air Resources Board has issued an executive order for what we expect to be an updated Kawasaki Z650RS for the 2024 model year. The update is expected to be relatively minor, adding traction control to the Z650RS.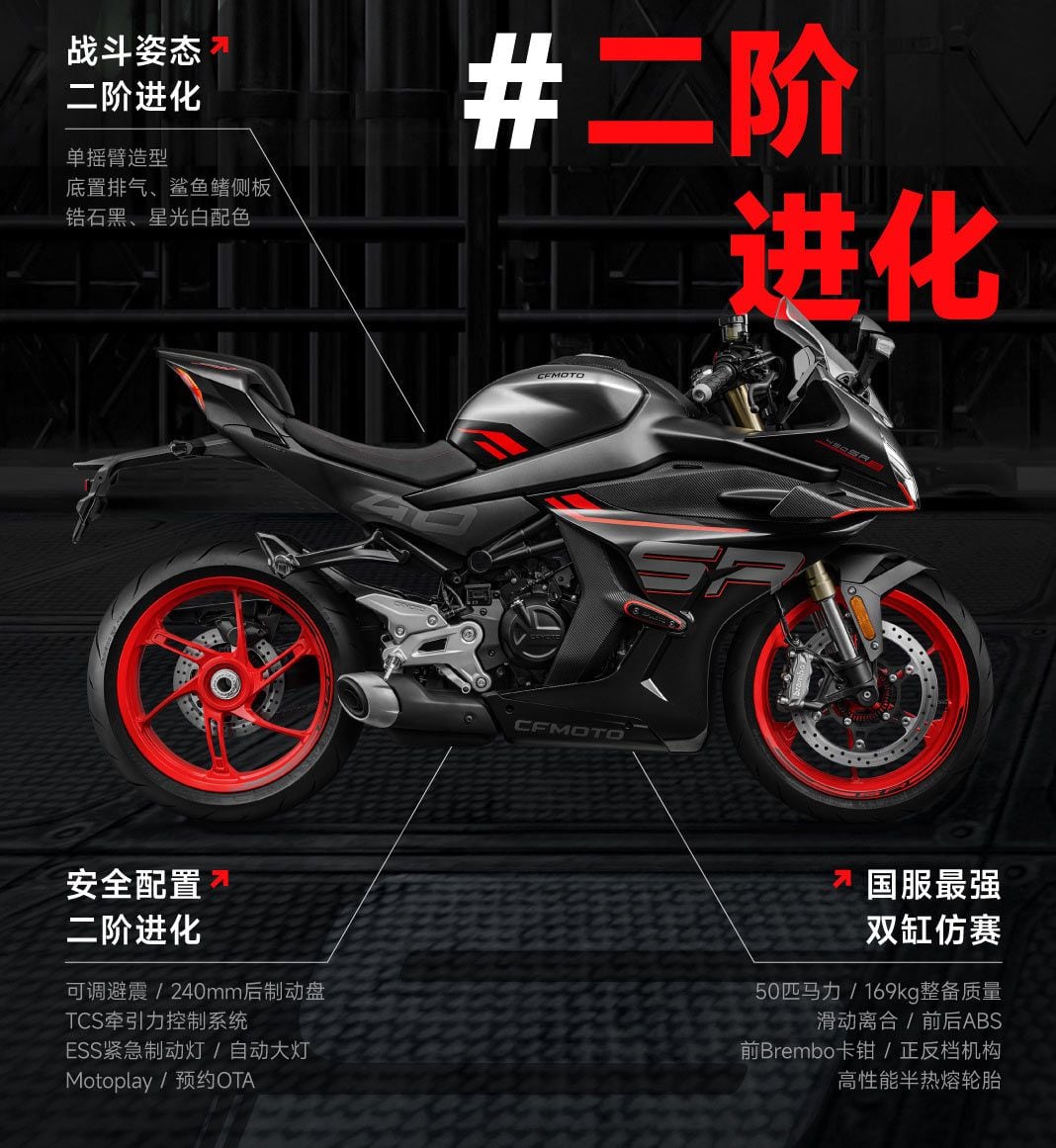 The 400cc class continues to heat up with the recently launched CFMoto 450SR-S. (CFMoto/)
Anyone with even the smallest skerrick of passion for motorcycles will understand the attraction of vintage bikes. Be it their classic looks, their lack of electronic distractions and safety nets, or just the pure thrills of riding the bikes that made you go "wow" as a kid, there's little doubt that any real rider's garage should have one parked in it sooner or later.
And just like that, Aprilia All Stars celebrates a stunning 15,000 attendees, all of which contributed to the €200,000 raised to aid the communities affected by May's floods in Emilia Romagna.