The Japanese rider will once again replace his compatriot Takaaki Nakagami at the Malaysia GP
The Aprilia rider had some hard-hitting words to say post-Australia, criticising a lack of togetherness within the Noale factory box
I've been slippin' Mickies on my paws for a while now – back before the days of viruses, when Corona just conjured up thoughts of mediocre beer. From the moment I received the Racer Mickey gloves, they became my go-to for any quick moto trips out of the house, shoots with the team, and press launches. As is usually the case with Racer gloves, they fit snug but comfortably straight out of the gate and molded themselves to earn the phrase "fit like a glove" within a few rides. Over 26 months of near daily use, I managed to wear out my first set (more on that later) and was quickly on to my second pair, which have seen continued constant use.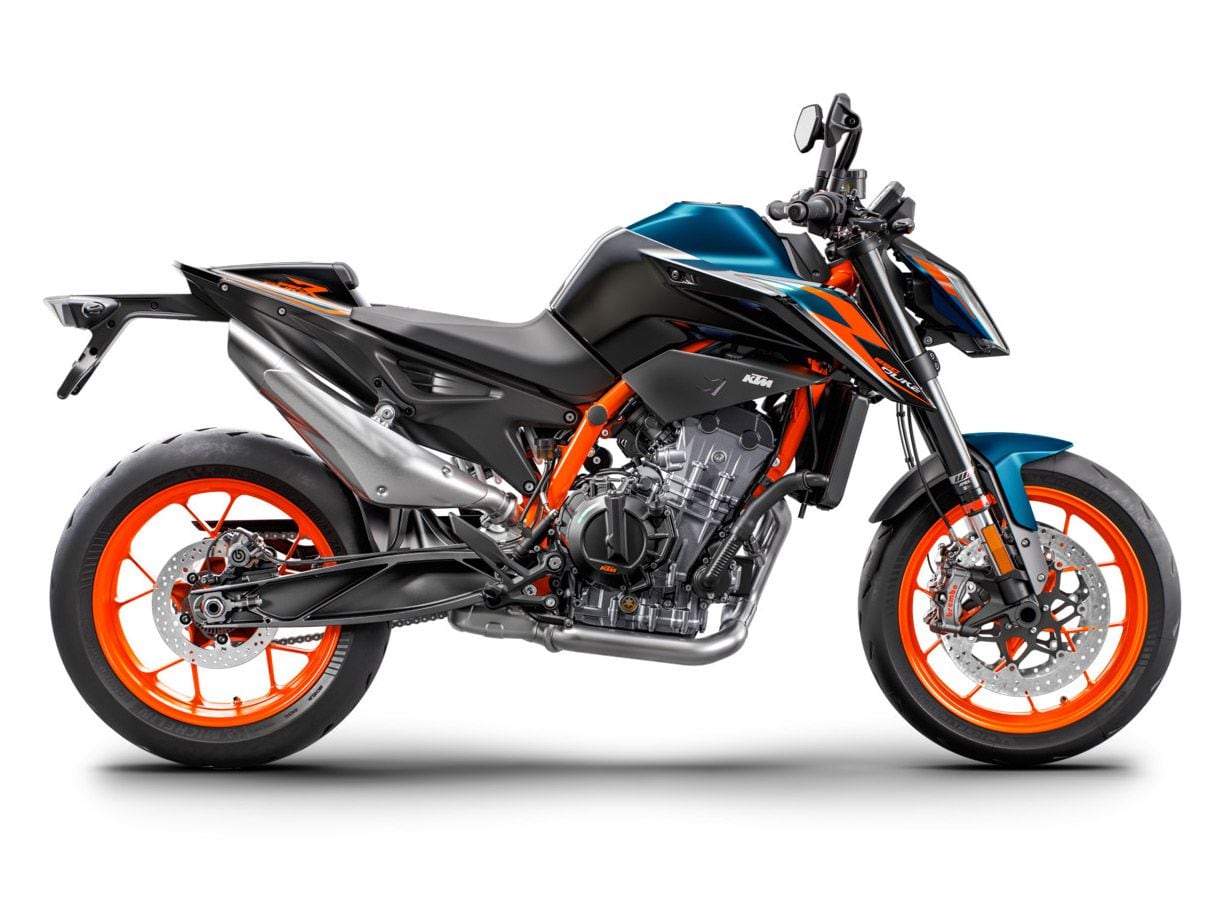 The 890 Duke R leads KTM's middleweight naked bike charge, and is the most performance-oriented model within the 890 Duke family. (KTM/)
A 2-inch-lower seat height and shortened suspension help make the new 2023 Kawasaki KLR650 S both more rider-friendly and pavement capable. (Kawasaki/)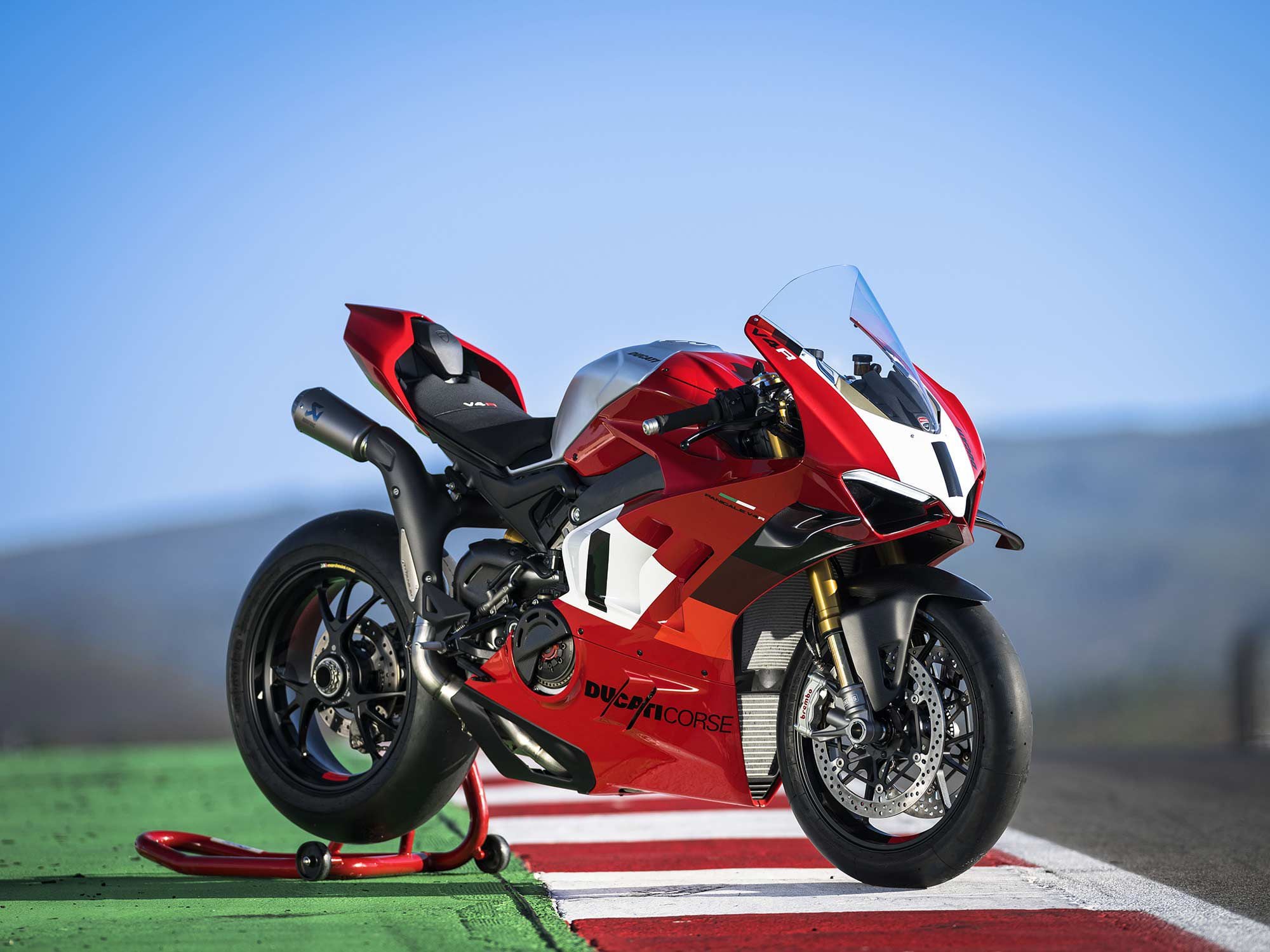 The 240 hp, 16,500-rpm 2023 Ducati Panigale V4 R. (Ducati/)
Marc Marquez is making history even after he's recovered from last year's bonks to the head – and now he can say he's the 'fourth rider in history to achieve 100 premier class podiums.'
Riding jeans and chinos offer the perfect blend of form and function for many casual riders, commuters, and members of the V-twin or café racer crowds. When built right, a pair of casual motorcycle pants provides reliable protection from road surfaces and the elements while remaining comfortable and stylish.
Back between the 6–8th of October, members of the FIM Superbike World Championship, Dorna, MSMA, and the International Motorcycling Federation (FIM) sat down and plotted out changes to the current technical and sporting regulations for WSBK – and there are certainly a few changes to the docket that will benefit the coming season. 
If you had your eye on spending a bit of time at the 2023 Monster Energy AMA Supercross series, you're in luck – today's the last day to be able to ring in for the pre-sale deals!
Review Summary
The 2022 Ducati Monster gets a larger engine and a redesigned chassis, making it noticeably lighter and more powerful than previous models.
Available in standard and "+" modes, the 2022 Monster comes in three colour options.
The rear end of the bike could be cleaned up slightly and the quick shifter might not make a huge difference for everyday riders, but other features like launch control and the three different available riding modes offer noticeable performance improvements.
If you're looking for a fun naked bike with plenty of modern tech, the 2022 Ducati Monster is well worth a test ride.
In a neat move over the weekend, Suzuki UK launched a program called 'Suzuki Accident Aftercare' – and it's a proverbial love letter to the long-term Suzuki customer and all the potential shenanigans a bike can get up to in its lifetime (it's a lot – just putting that out there). 
As the 28th Annual Yamaha Racing Ironman Grand National Cross Country (GNCC) race draws near, Crawfordsville, Indiana is set to host the final round of the 2022 GNCC Series presented by Specialized, an AMA National Championship.
The Aprilia rider had some hard-hitting words to say post-Australia, criticising a lack of togetherness within the Noale factory box