After a dominant weekend at Silverstone for Garness, the question remains: can anyone beat him?
The candidates to be invited to the 2023 Idemitsu Asia Talent Cup Selection Event in October have now been shortlisted
A new deal between the two parties confirms the BTC will continue in its current format from 2023 to 2025
Pecco Bagnaia's victory coupled with Jack Miller's podium saw the Bologna bullets reach a double century, and continue their podium streak
The Hungarian has a chance at the crown as the NTC heads back to the Netherlands, but Farkas is on form
Organizers will be reaching out to participants to discuss their options and plan for 2023.
Heaping praise upon Yamaha's naked bikes has become all too easy lately. Yes, the MT-07 did get dethroned in last year's Middleweight Naked comparison, but not by much – and it took brand-new motorcycles from Aprilia and Triumph to do it. When it came time for the 900cc(ish) Nakeds last August, the newly revamped MT-09 surprised a couple people by taking the cake against KTM Duke 890 and five other very nice and mostly more expensive motorcycles. Sadly, when it was time for the Open Class Nakeds shootout last November, the MT-10 got left out. We thought it was too old, and couldn't win. Plus, we knew the 2022 Yamaha MT-10 was on its way. Possibly to save the day.
New Apex factory custom paint inspired by Harley-Davidson's racing heritage. (Harley-Davidson/)
We believe these recent spy images are of the 2023 Ducati Streetfighter V4 that will be announced in the next month or so. (Bernhard M. Höhne/BMH-Images/)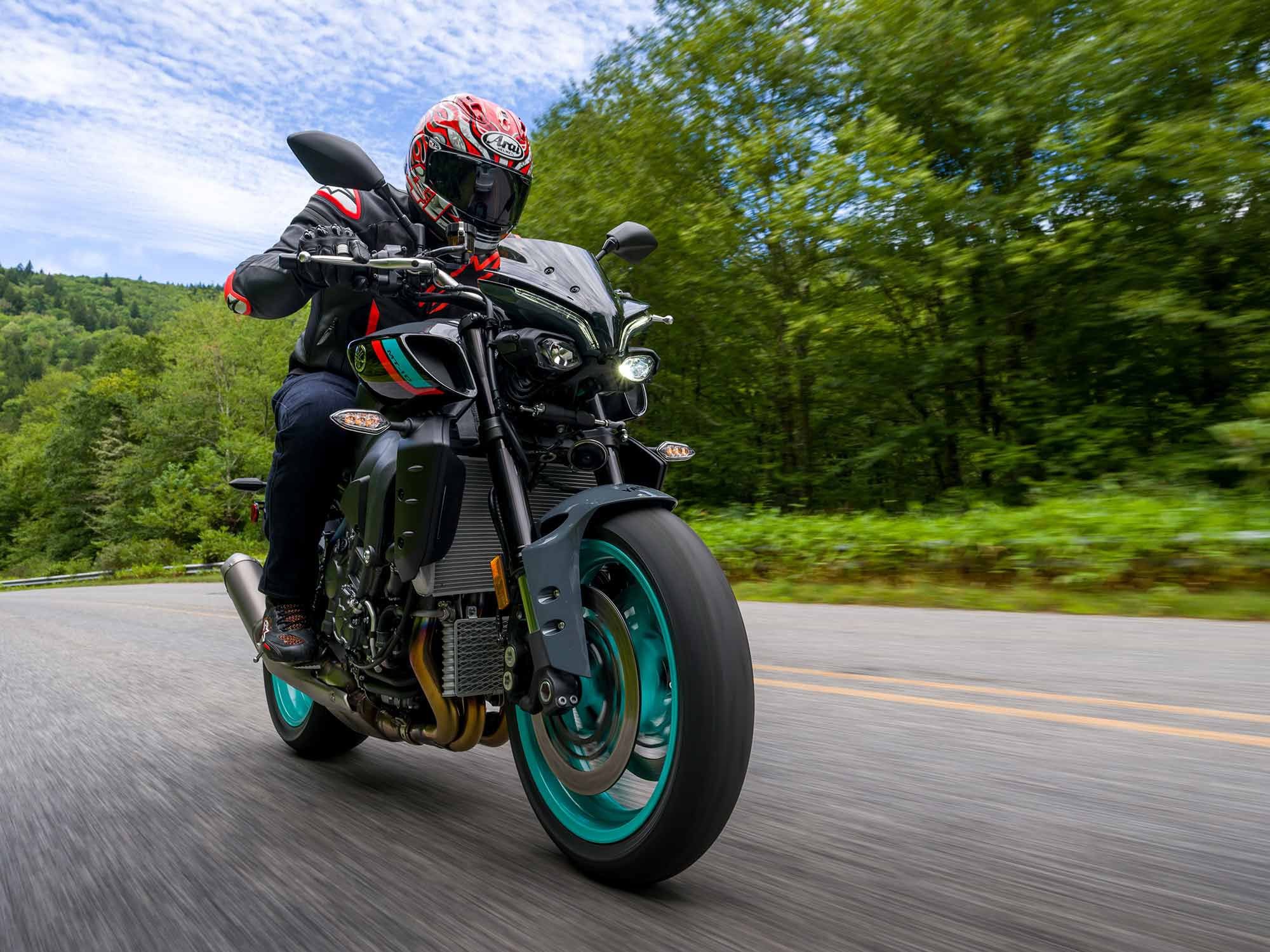 The MT-10's styling is aggressive and insectile, but the brand-new mono-focus LED headlights punch a decent hole through the dark tunnels on the Blue Ridge Parkway. (Joseph Agustin/)
2022 MV Agusta Brutale 1000 RR: All Out Brutality
2022 MV Agusta Brutale RR: Imposing Character in Every Line
2022 MV Agusta Brutale Rosso: Brawniness Never Looked So Red
We're back to a more familiar schedule this weekend as MotoE™ joins the fray at the Red Bull Ring