Every month, a Red Bull athlete challenges you – and October is Red Bull KTM Factory Racing's Portuguese star
The Spanish rookie can wrap up the title this weekend, but how?
Honda Europe revealed the new 2022 NT1100, a street-focused tourer based on the CRF1100L adventure bike. As of this writing, the NT1100 has only been announced for Europe, but we hope to see it come to North America eventually.
Big news out of the Ducati camp, as the Bologna-based manufacturer has announced it has reached an agreement with Dorna to be the sole supplier for the all-electric MotoE World Cup, which races alongside MotoGP at select rounds. Ducati's involvement will begin in 2023 through at least 2026.
At the beginning of this month, Kawasaki Heavy Industries officially spun off its motorcycle and engine business into a separate company. The move was supposed to give the newly formed Kawasaki Motors, Ltd., greater autonomy and flexibility in decision making. Well, it didn't take long to demonstrate those benefits, as Kawasaki Motors held a presentation on the company's future, including an ambitious plan to become carbon neutral, with a slate of new electric, hybrid and even hydrogen-powered models in the works.
Admit it. You've shopped for a motorcycle before and have probably thought to yourself, "what if I checked every option off the list and put it on this bike?" It would be something, wouldn't it? To have the ultimate version of a motorcycle is the kind of thing dreams are made of. Imagine a world where you spared no expense on your bike and slapped on only the best parts money could buy. Some of us are lucky enough to see that dream become reality. Others, meanwhile, think more modestly and are just happy with the bike we have.
I think it started when I picked up a test scooter from Honda two years ago. I read the last PCX150 MO had "tested" before the 2019 topped out at 63 mph, so I wanted to ride the new one back home to the OC from Honda's Torrance, California, HQ without getting on I-405. The 405 is the easiest and most direct route, but also with the greatest chance of being rear-ended if you can't do 80 mph. If I had a nickel for every time I've been up and down I-405 and I-5 and whatever, you wouldn't be reading this because I'd be retired. I know those freeways the way Mark Twain knew the Mississippi River. I never really saw myself living near the epicenter of a major megalopolis, but here I am 30-some years later. I must like it?
Having survived Bolivia's "Road of Death" down and back up again, ​it left me windblown, the mind blown and exhilarated. The visceral experience of jaw-on-the-floor views fast became a regular reward from the two years of saving and sacrifice to get there. (La Paz and Yungas region, Bolivia) (Jason Spafford/)
Kingmakers: Claudio Domenicali (Ducati's CEO) and Carmelo Ezpeleta (Dorna's CEO) made the joint announcement that Ducati would develop and provide the bikes for the MotoE World Cup series, starting in 2023. (Ducati/)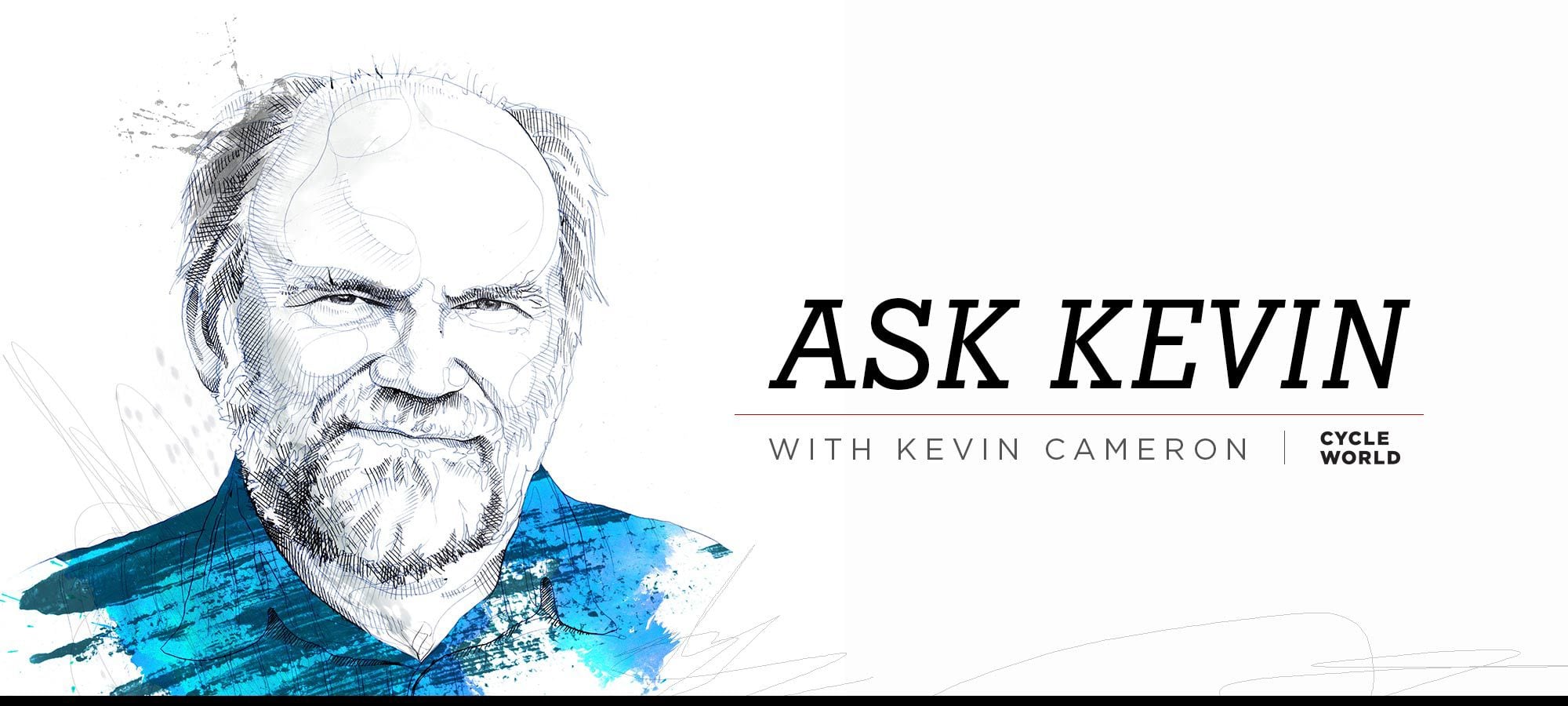 Kevin Cameron has been writing about motorcycles for nearly 50 years, first for <em>Cycle magazine</em> and, since 1992, for <em>Cycle World</em>. (Robert Martin/)
Honda's new NT1100 sport-tourer will come in two flavors and carries over the Africa Twin's steel frame as well as its engine. (Honda Motor Co./)
Hot weather riding is an unfortunate reality of our sport. It can be unavoidable. You can strip off layers, but the sun will still beat down on you, sapping your body's moisture and leaving you dehydrated. Opening up a couple of vents on an insulated jacket can actually cause convection, transferring heat more quickly than direct airflow. Evaporative cooling layers usually only last a short while. Mesh jackets are an excellent option as long as the material is strong enough to be protective, but they tend to be one-trick ponies, either wide open with complete venting or totally suffocating with a rain layer on. However, Aether has found a smart and stylish solution with its Draft mesh jacket.