The second day of pre-season for the FIM Enel MotoE™ World Cup saw rain affect play and a new trio rise to the fore
The first season of the new Cup sanctioned by FIM North America and the American Motorcyclist Association is set to comprise seven rounds
Plenty of pioneers have made their mark both on and off the track. On International Women's Day, you can read their stories here
Former MotoGP™ commentator Nick Harris reflects on an emotional weekend for Enea Bastianini and particularly for the Gresini Racing family
Witnessing the technological evolution of TV and media over the last 30 years, Pilar Gancedo shares her story as a mother and professional
As we welcome the return of Ana Carrasco, we had a look at the other women who have successfully raced in the World Championship
Today 8 March, on International Women´s Day the governing bodies of motor sport FIM and FIA together celebrate the gender equal world
20 riders are set to ride through the Indonesian capital before the paddock heads to Lombok
Fourteen cities across France to host women rider groups on March 13.
Jim Lindemann was a genius in the suspension business who saw opportunity where others didn't – by improving upon the suspension a motorcycle came with from the factory. Many moons ago, when Kawasaki Ninja 250s were littering race tracks as a fun and inexpensive way of getting into racing, competitors were replacing their shocks with aftermarket pieces. Lindemann, in keeping with the inexpensive nature of the class, modified a stock shock and gave it adjustable rebound and compression circuits, along with a remote reservoir to house the pressurized fluid, all for less than the aftermarket shocks on the market at the time. The result? I set a lap record around Willow Springs Raceway using that shock on a Ninja 250 (that was beaten a lap later by another racer). 
Yamaha Motor Europe outlined its plans for electric two-wheelers, revealing a range of scooters, bicycles and a moped. The announcement confirmed our report last week that it would include an electric scooter called the "NEO's", but the 50cc-equivalent model was only scratching the surface.
In 1997, Bill Clinton started his second term, nobody was sure if the Titanic had sunk or not as the Leonardo di Caprio film had just debuted – along with the Toyota Prius in Japan. Love was in the air, the median California home price was $186k, and what the hell was Motorcycle Online? What could possibly go wrong?
The 2022 MV Agusta Dragster RR is an enticing Italian middleweight, in more ways than one. Unique design paired with engaging performance makes the Dragster an attractive motorcycle for riders and bystanders alike.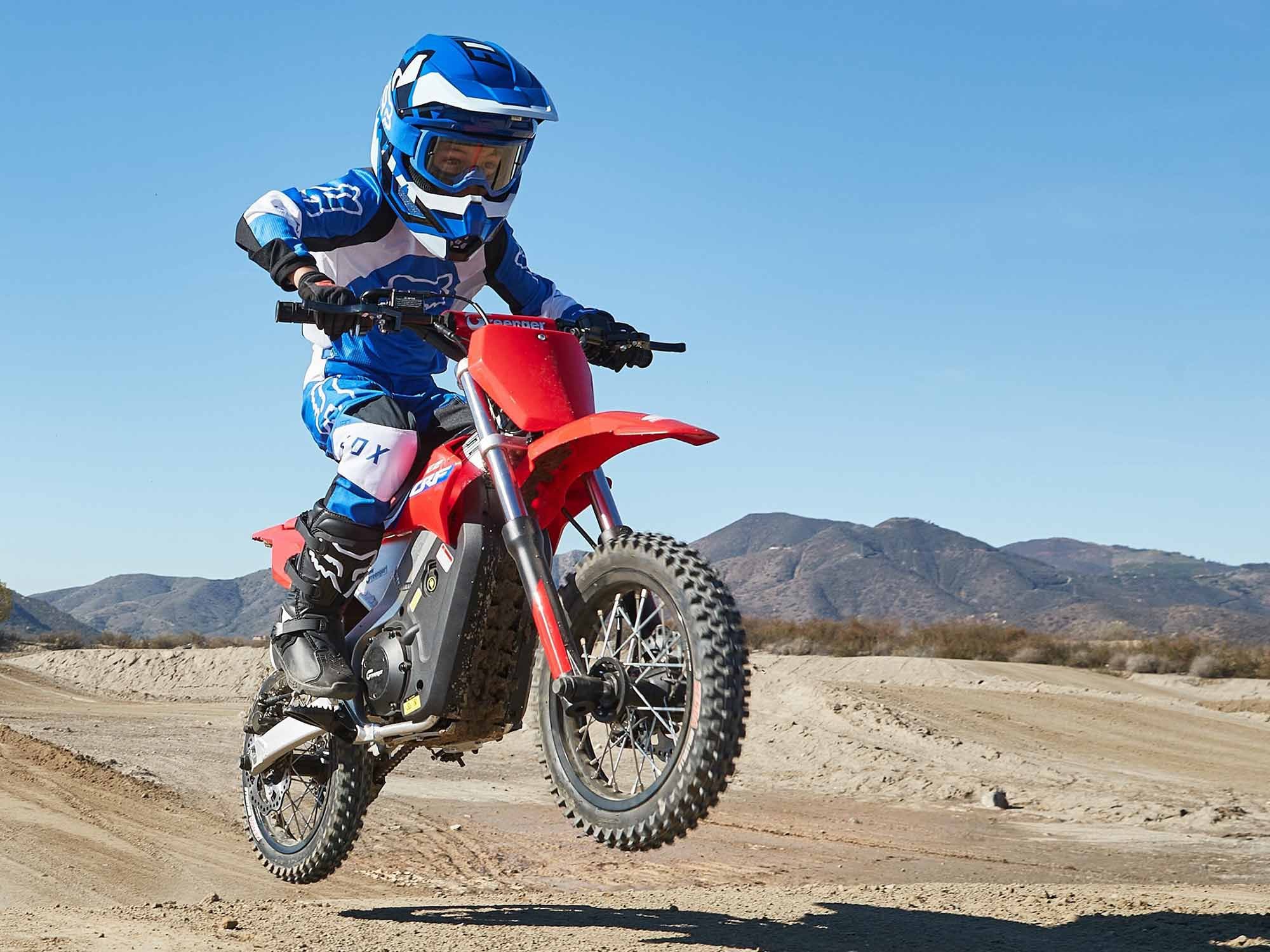 More serious than a toy bike, the new CRF-E2 is aimed at getting young riders out on the dirt with its easy operation and solid spec sheet. (Honda/)