There was a time when spark plugs required constant maintenance or replacement. With improvements such as electronic fuel injection, cleaner burning fuels and more exotic metals such as iridium and platinum, modern spark plugs can last much longer than they used to, with service life stretching to 80,000 miles or more. These technological advances mean these are the best motorcycle spark plugs ever manufactured, and we benefit in several ways when it's time to upgrade.
Nexx helmets has been producing motorcycle helmets since 2001, in Portugal, and is proud of the fact that it's still 100% located in Amoreira da Gândara, 160 miles north of Lisbon. Why? Because "we believe in having all our knowledge concentrated; this not only allows us to maintain our unique philosophy but also, as we develop and produce our helmets, we know them inside out and we can support and improve them better than anyone else. Plus, doing everything in-house allows us more flexibility while providing a higher level of Customization and Service."
We're big fans of motorcycle airbag technology here at MO, especially our own Troy Siahaan who learned first hand how effectively an airbag can protect a rider in a crash.
Yamaha announced a redesigned Zuma 125 scooter for 2022, offering a new, more rugged appearance and variable valve actuation (VVA) technology. Yamaha has used VVA for a number of models over the last few years, mostly on scooters but also on the R15 sportbike for Asian markets. The 2022 Zuma 125 will be the first model with VVA Yamaha will bring over to America.
The internet might have leaked photos of the new 2022 Yamaha YZF-R7 last week, but we now have official information regarding Yamaha's new successor to the beloved YZF-R6. As the photos gave away, the YZF-R7 is basically an MT-07 with clothes – but is that such a bad thing? 
Ever since the, "You meet the nicest people on a Honda" campaign, Big Red has been positioning itself as an ambassador for motorcycling. Not only by offering a range of motorcycles to attract new riders throughout the years, but also by promoting responsible recreation. Since the early 1970's, Honda has been producing dual-sport motorcycles. Through the years, the popular XL line was offered in a wide range of displacements – many of which stayed in production into the late '80s.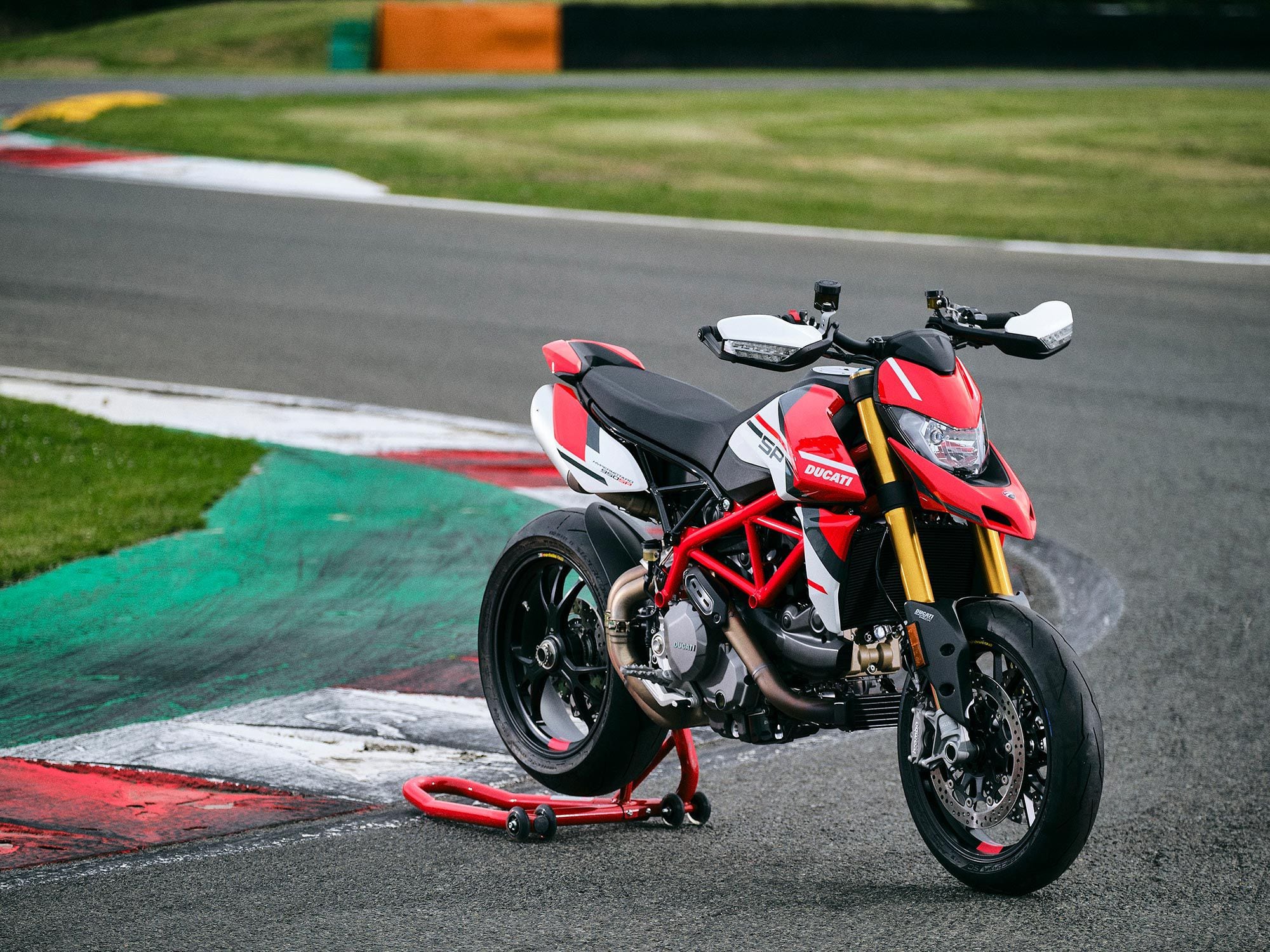 The 2022 Ducati Hypermotard 950 SP. (Ducati/)
Until now, most of the moto-industry has stayed away from using too much carbon fiber in motorcycle frames. Carbon fiber is a solid material, but the g-forces needed for sound structural chassis components in motorcycles make the creation of a reliable, durable light frame extremely expensive – and not a few chassis have been tossed out in frustration after years of research. Ducati attempted a carbon fiber chassis and found some success in the form of the new Superleggera V4, but at the cool price of $100,000 USD it's hardly a bike that can be mass-produced with a high turnover rate.
The Grand National Cross Country (GNCC) Series presented by Specialized, an AMA National Championship, and KTM Motorsports are pleased to announce its 17th Annual KTM Youth Day
The Spaniard makes the switch from KTM to the Repsol Honda squad as he looks to defend his 2020 crown