Roam Electric Motorcycle Designs Shown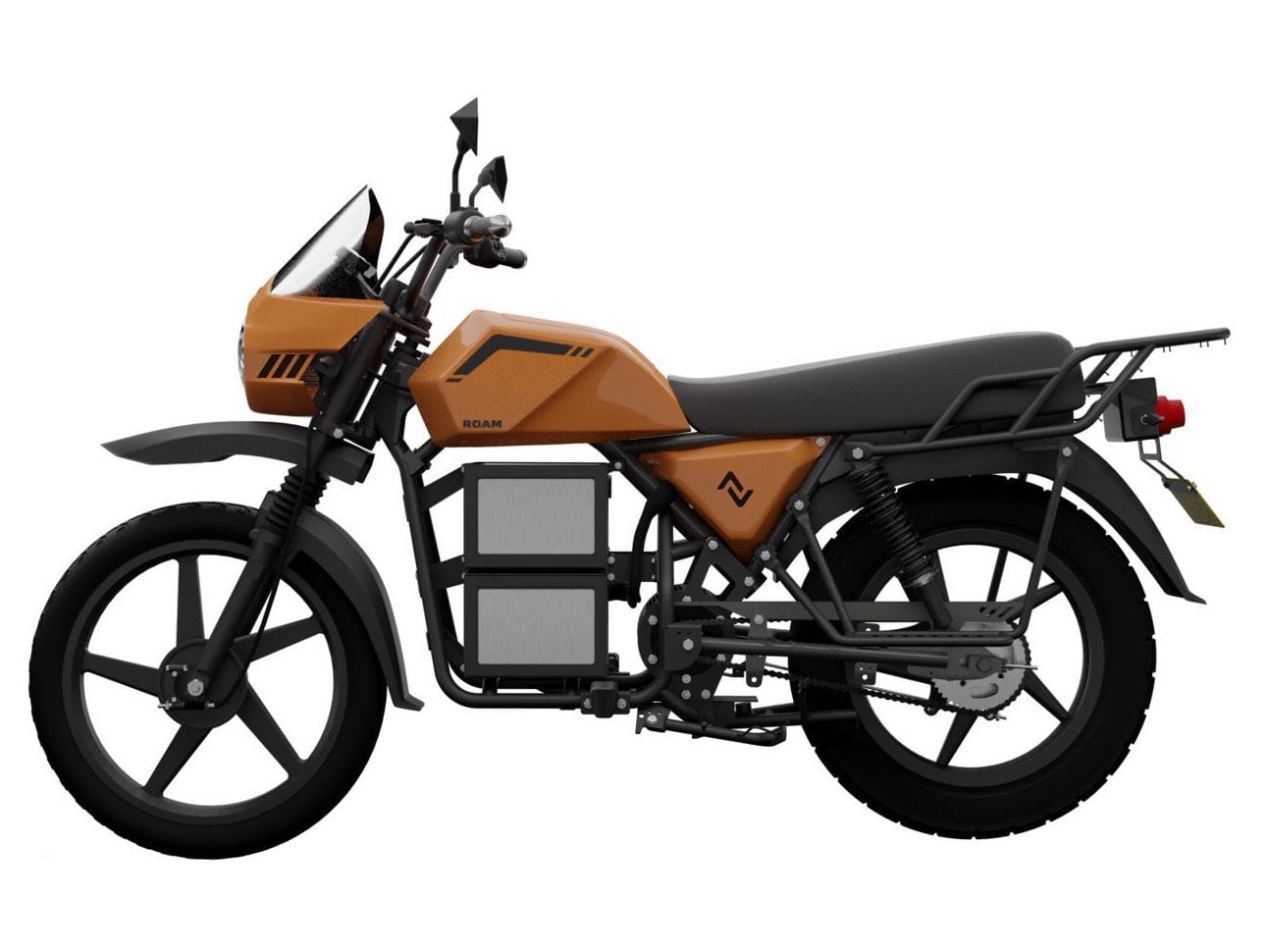 Simplicity is the name of the game with the Roam, allowing the company to build electric motorcycles priced between $1,500 to $2,000. (Roam Motors/)
When Time magazine announced its list of the 100 most influential companies of 2022, only one motorcycle maker made the cut. In a lineup that includes the likes of Apple and Amazon, Microsoft and Meta, and Pfizer and Moderna, sits Opibus—a part Kenyan, part Swedish electric-vehicle specialist that already has a partnership with Uber, and has attracted millions of dollars in investment thanks to plans to bring motorcycles to the vast potential markets of Africa.
Since Time published its list, Opibus has rebranded, changing its name to Roam back in April. Now images of a new electric motorcycle from the company have emerged in the form of registered design drawings published in the European Union.
While Roam already has 150 motorcycles in use in Kenya, Ghana, Nigeria, Sierra Leone, Uganda, and the Democratic Republic of Congo, they're still in the pilot-project stage. These newly published design images appear to show a production-spec machine with more sophisticated styling than those initial testbeds.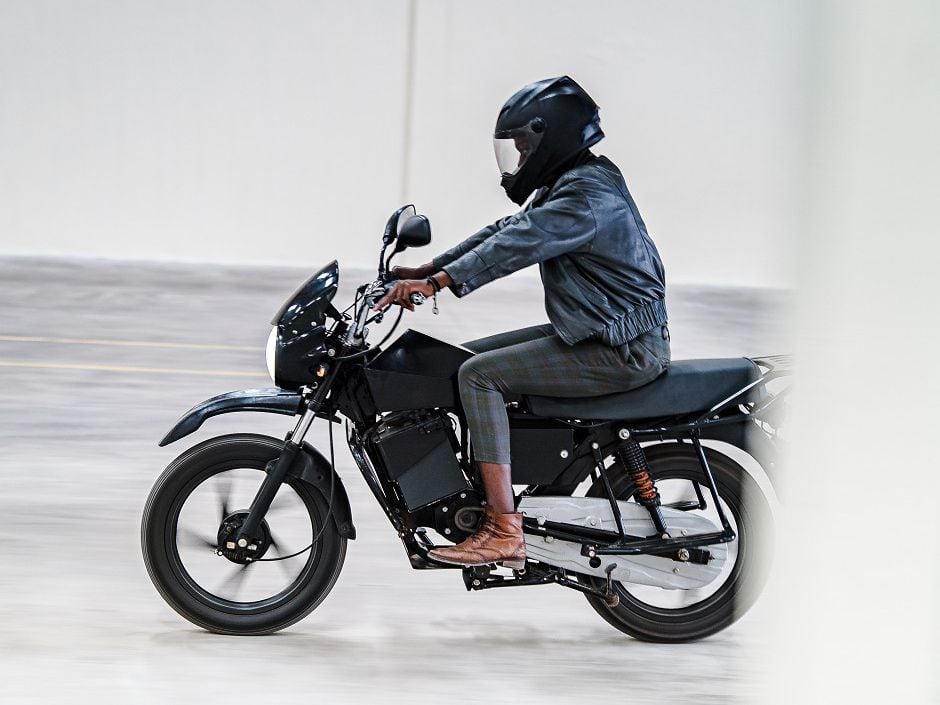 One of the original pilot program models seen out in the wild. (Roam/)
The Roam bike is still an extremely basic offering. It's not intended to set records for performance or thrill owners with scintillating handling, but to achieve a remarkable combination of range and affordability, hopefully making the bike less expensive to own than a gas-powered equivalent.
It's not too often you get to look at the underside, usually that's a sign you've had a "big one." (Roam/)
Where the original prototypes had a single, swappable battery, the design later evolved into a twin-battery setup, and these new images appear to show an even larger battery pack. They're simple aluminum boxes with handles on the right-hand side to pull them out of the bike.
Roam says its initial dual-battery production machines will be able to go 124 miles on a charge, with a 440-pound payload and a top speed of 56 mph.
Compared to the prototypes already shown, the new Roam design appears to have the same electric motor, but it's been repositioned in the frame. Where the original version sat beneath the batteries, it's now behind them, concentric with the swingarm pivot to ensure constant chain tension regardless of suspension movement.
Drum brakes, simple suspension, and basic features keep the price low. (Roam/)
That suspension is as simple as can be, with a tubular-steel swingarm and dual shocks, allied to a conventional fork at the front—with gaiters to keep dirt out of the moving parts. Simplicity is the key for the brakes, too, with a cable-operated drum at the front and a rod-operated one at the back.
On the new designs, the angular "tank" of the original prototypes is replaced with a more attractive design. It's actually a storage compartment with a lockable lid. Up front, there's a restyled headlight cowl and windscreen, sitting above a shorter, better-proportioned front mudguard. The bike's backbone-style frame is also redesigned to suit the motor's new position, but as on the pilot units, there's still a large luggage platform on the tailsection and mounts for side bags.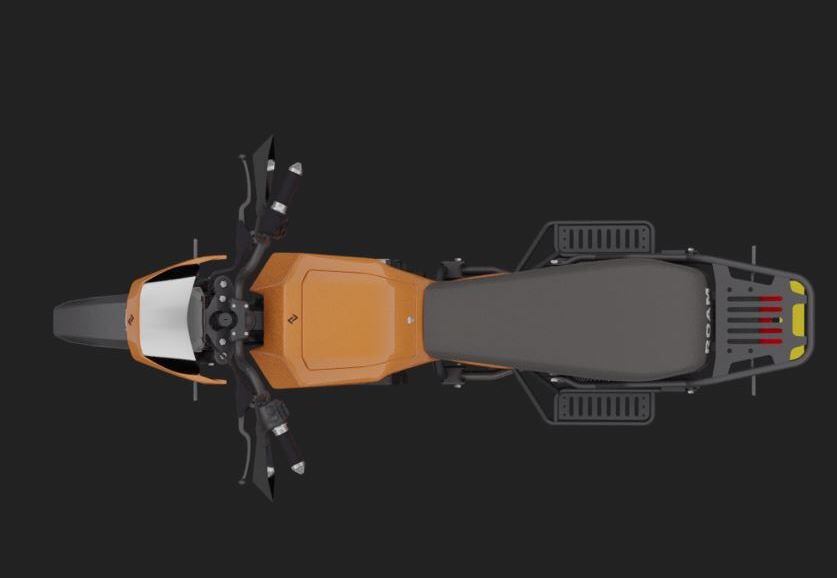 The "tank" is actually a storage compartment, while you can see large floorboards for a passenger on the rear. (Roam/)
The simplistic concept of the Roam gives it the key advantage over the competition—the price. Preorders for the initial production model (with a single battery and 62-mile range) start at only $1,500, with the dual-battery version listing for $2,050. The firm says that limited deliveries will start in late 2022, with plans to make around 3,000 limited-production series bikes this year (adding a $500 premium to the price). In 2023, "mass deliveries" of the base-priced version will begin. Whether those production models will look like the pilot scheme machines currently in operation, or be closer to the more refined design seen here, remains to be seen. Initially, the bikes will be delivered only to African countries, but global sales are listed as "coming soon."
Why is Opibus/Roam among Time's 100 most influential companies? It's listed as a "disruptor" thanks to the ability to offer electric motorcycles at such a low price, but the formula is essentially unchanged since Soichiro Honda started bolting surplus generator engines to bicycle frames in 1946: Low-cost transportation for the masses. It worked out pretty well for Honda, and if Roam can achieve even one-tenth of that success, it will certainly have earned its place on Time's list.
View full post on Cycle World