Rumor Has It: We're Getting a 2023 Kawasaki ZX-4R
Thanks to some recent CARB filings, Kawasaki may very well be rolling out that long-anticipated ZX-4R for 2023 – and with Team Green getting ready to drop the veil on two new bikes on February 1st, nails are being nibbled in anticipation. 
Per the image taken from Kawasaki's tease on their website, the brand's got two smaller silhouettes at the front – snowmobiles, possibly, based on the lower profile of the seat area – accompanied by a rear rank of two motorcycles.
If you take a closer gander at the bit of rear wheel poking out from the cover, we've got a near-identical tyre profile to what's currently on the Ninja 400 – not too beefy, sporting a leaner bit of rubber and what COULD be an aluminum Dymag rear wheel.
The silhouette also comes off as shorter than an ADV offering, and all spoked off-roading units are off the table (as is anything more powerful than 500cc's based on that same rear rubber).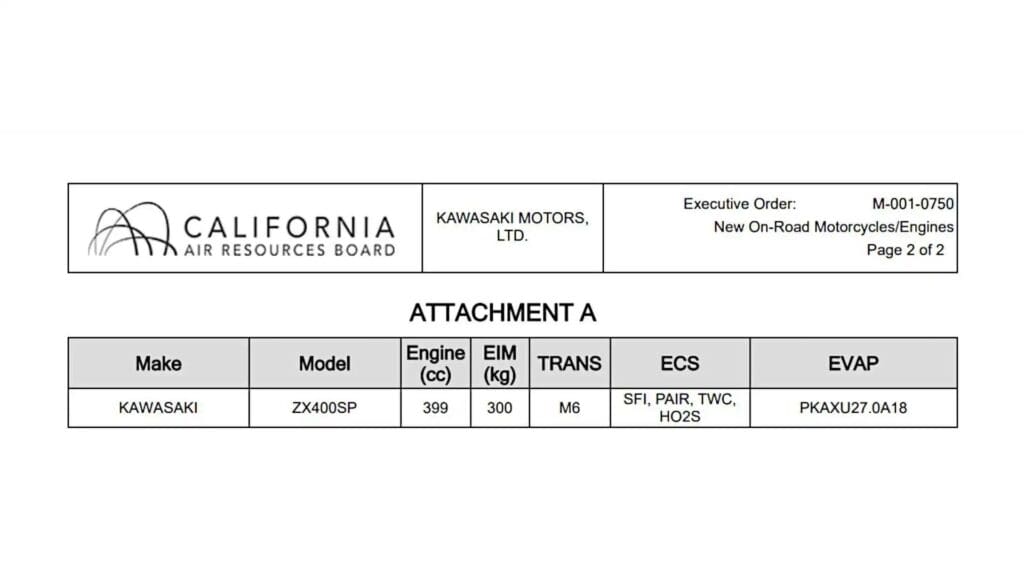 If RideApart's right in their estimations taken from Young machine, then this new hooner will likely sport Euro5 compliance, as well as a pricing somewhere between the Ninja 400 and ZX-6R ($6000 – $11,000 USD). 
What do you think? Are we getting the ZX-4R on February 1st?
Stay tuned for February 1st (6 am PT), subscribe for the best of the latest so you don't miss anything, and as always – stay safe on the twisties. 
The post Rumor Has It: We're Getting a 2023 Kawasaki ZX-4R appeared first on webBikeWorld.
View full post on Web Bike World