Scrambling for Charity: Ducati Icon to be Auctioned for Children's Hospital
I am consistently impressed with Ducati's networking channels.
Whether partnering up to punt out some quality watches, eyewear or otherwise, the Bologna-based bike brand keeps enough fingers in enough pots to experience success from every collaboration, without cutting down on the quality of their reputation – and that includes their most recent effort: Auctioning a brand new bike for charity.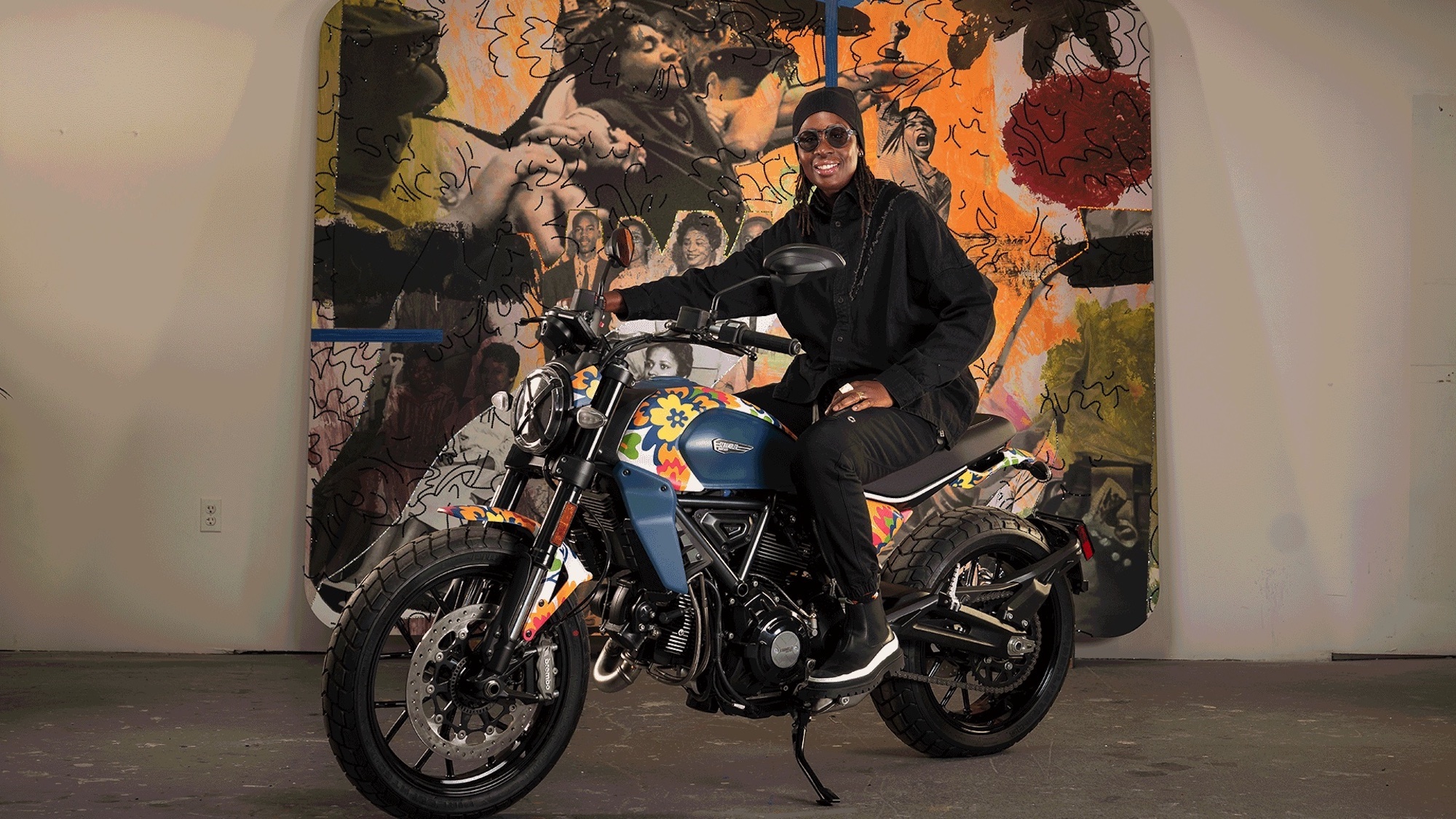 In this new enterprise, Ducati has collaborated with RxART – an organization that commissions artists to "brighten hospital facilities with extraordinary museum-quality art installations" (via RxART). 
An artist from the organization – Mickalene Thomas – has given Ducati's Next-Gen 2024 Scrambler Icon a fresh color scheme, with the whole machine being auctioned off on RXART's behalf "during the upcoming Modern and Contemporary Art program by Heritage Auction on May 23."
But wait, there's more.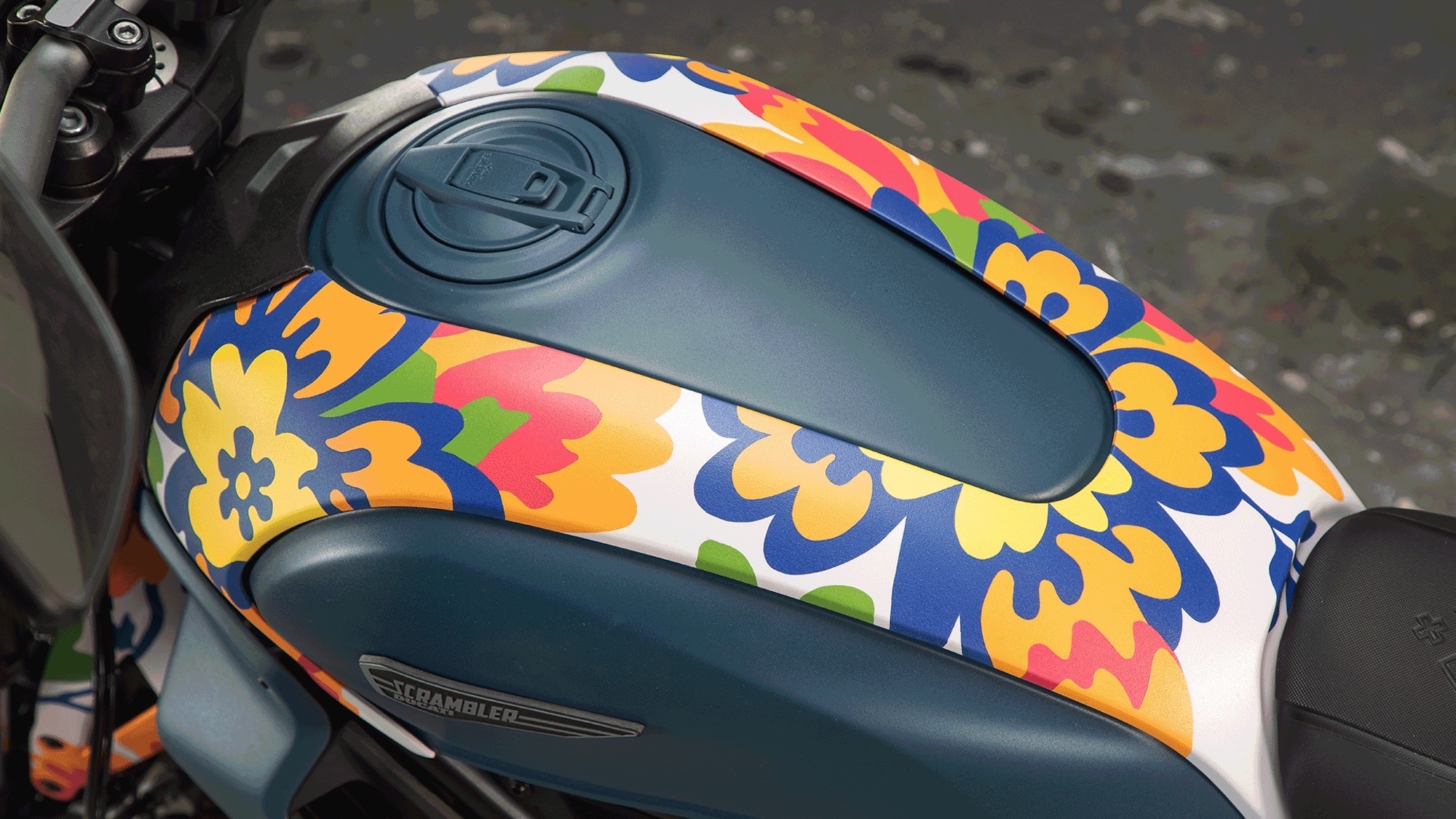 The recent release states that "the auction will benefit the RxART children's charity as part of a Ducati partnership with men's clean skincare brand, ATWATER," an additional brand with which Ducati collaborated earlier this year.
Regardless of how skincare fits into this, all raised funds – from both bike and ATWATER soap bar – will make a direct beeline for Nappi Wellness Institute in Syracuse, NY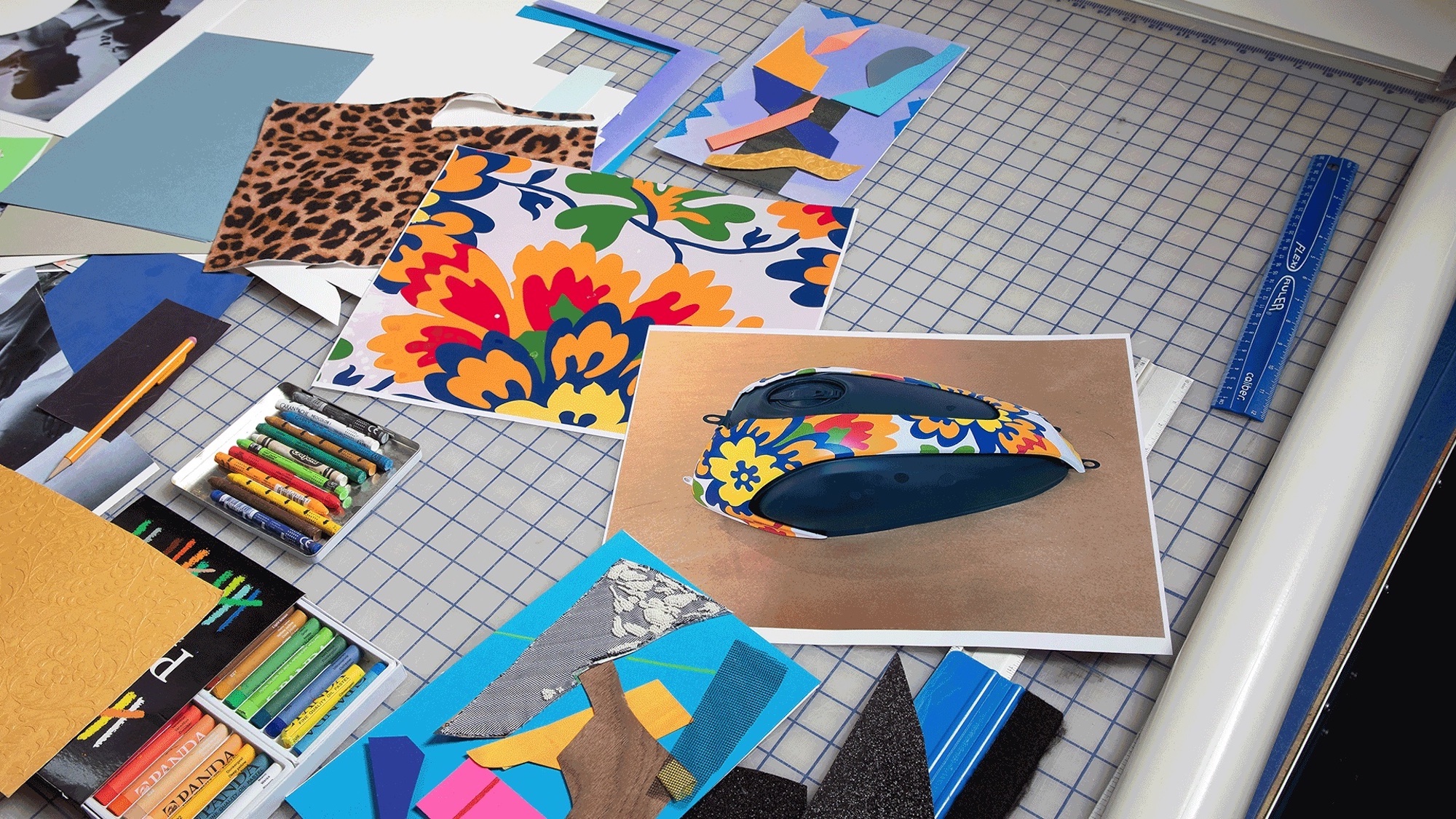 "Interested parties may bid online via the following LINK. In addition to the one-of-one Scrambler Icon, a helmet in the size of the buyer and customized by Thomas will accompany the lot."
Are you going to bid on Ducati's bike for a cause? 
The post Scrambling for Charity: Ducati Icon to be Auctioned for Children's Hospital appeared first on webBikeWorld.
View full post on Web Bike World