Triumph's 'For the Ride' Podcast Returns for 2nd Season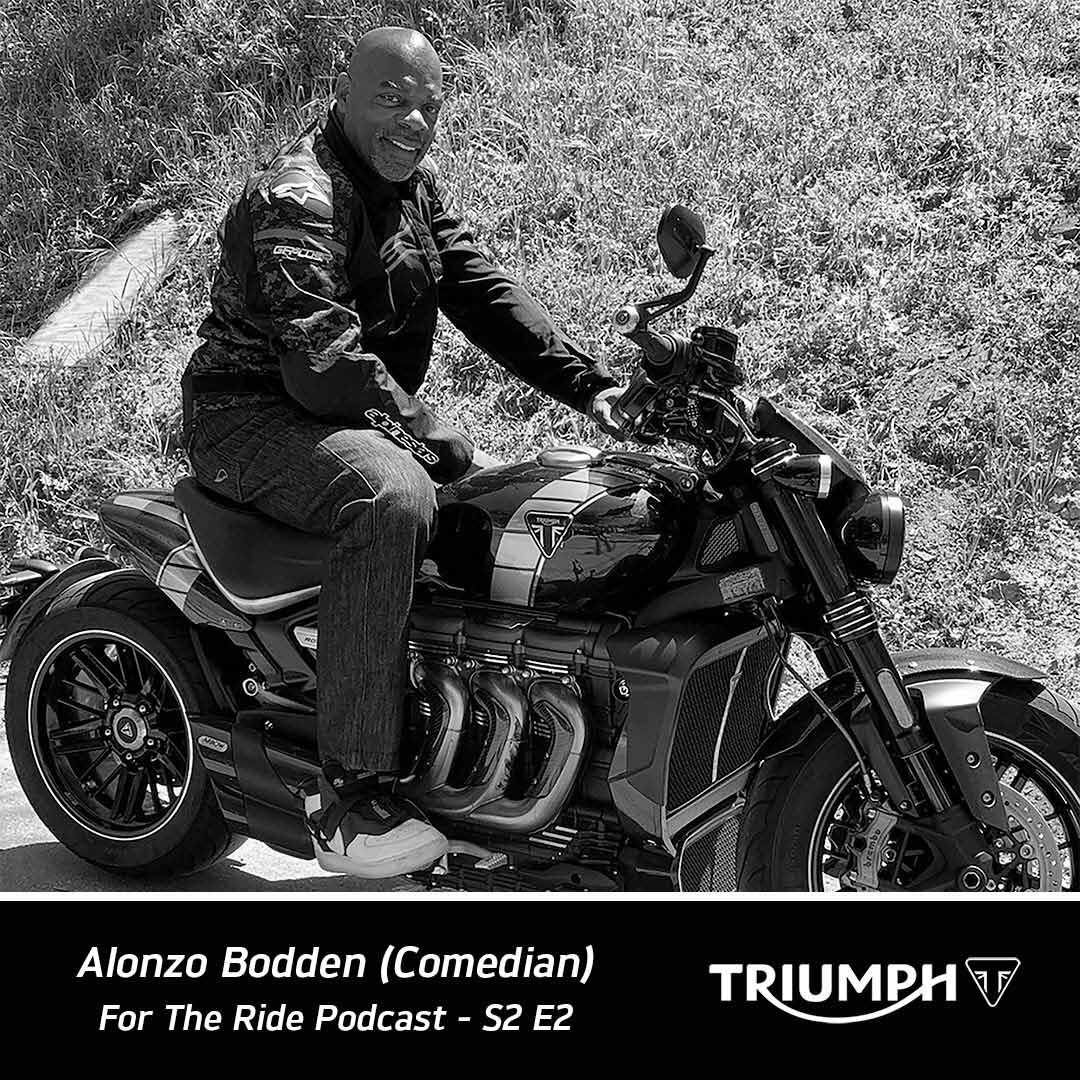 Alonzo Bodden—pictured with his Rocket 3—is a comedian who gained notoriety as the winner of <i>Last Comic Standing</i>. (Triumph Motorcycles America/)
Following the successful 2020 debut of its "For the Ride" podcast, Triumph Motorcycles America returns for 2022 with an expanded format of the online radio series.
The show has grown from 12 to 16 episodes for this year and hopes to offer a more comprehensive range of fan-friendly content. The second season focuses on interviewing interesting Triumph riders to provide entertainment and information, encouraging non-riders to get on a bike for the first time and existing riders to spend more time riding.
"The first season was a test to measure the appetite for a podcast of this format in the motorcycle space, and the feedback has been really positive," says Triumph Motorcycles America marketing director and "For the Ride" podcast host Adam VanderVeen. "Initially, I was just pleasantly surprised anyone listened. Then to find out some people listened to every episode blew me away."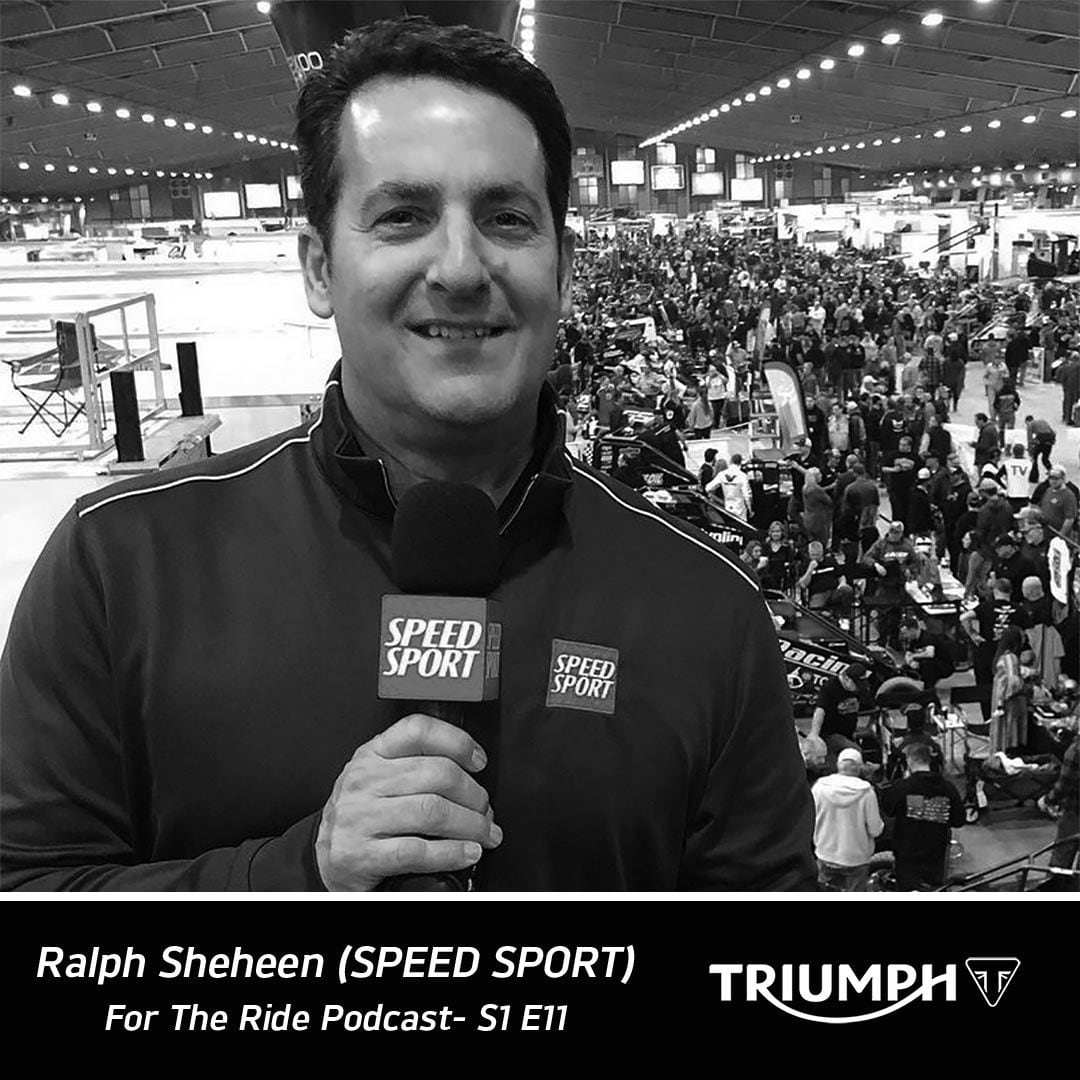 Ralph Sheheen was a guest during the debut season of Triumph's popular "For the Ride" podcast that interviews celebrity motorcyclists. (Triumph Motorcycles America/)
During the inaugural 12-episode season, with each episode averaging about an hour, VanderVeen interviewed Triumph riders with diverse celebrity backgrounds, riders from stuntpeople to musicians to bike builders. The 2020 season featured various Triumph riders telling their unique moto stories, including stunt rider Nick "Apex" Brocha, YouTube motovlogger Chase Bueker of chaseontwowheels, META co-founder Andrew Campo, MSF coach Austin Guest, Supercross announcer Ralph Sheheen, and singer Wesley Schultz of The Lumineers, to name only a few.
"What really cemented the decision to come back for a second season was discovering the podcast encouraged some listeners to buy their first motorcycle," VanderVeen says. "Getting more people on two wheels definitely made the time invested to create this well worth the effort."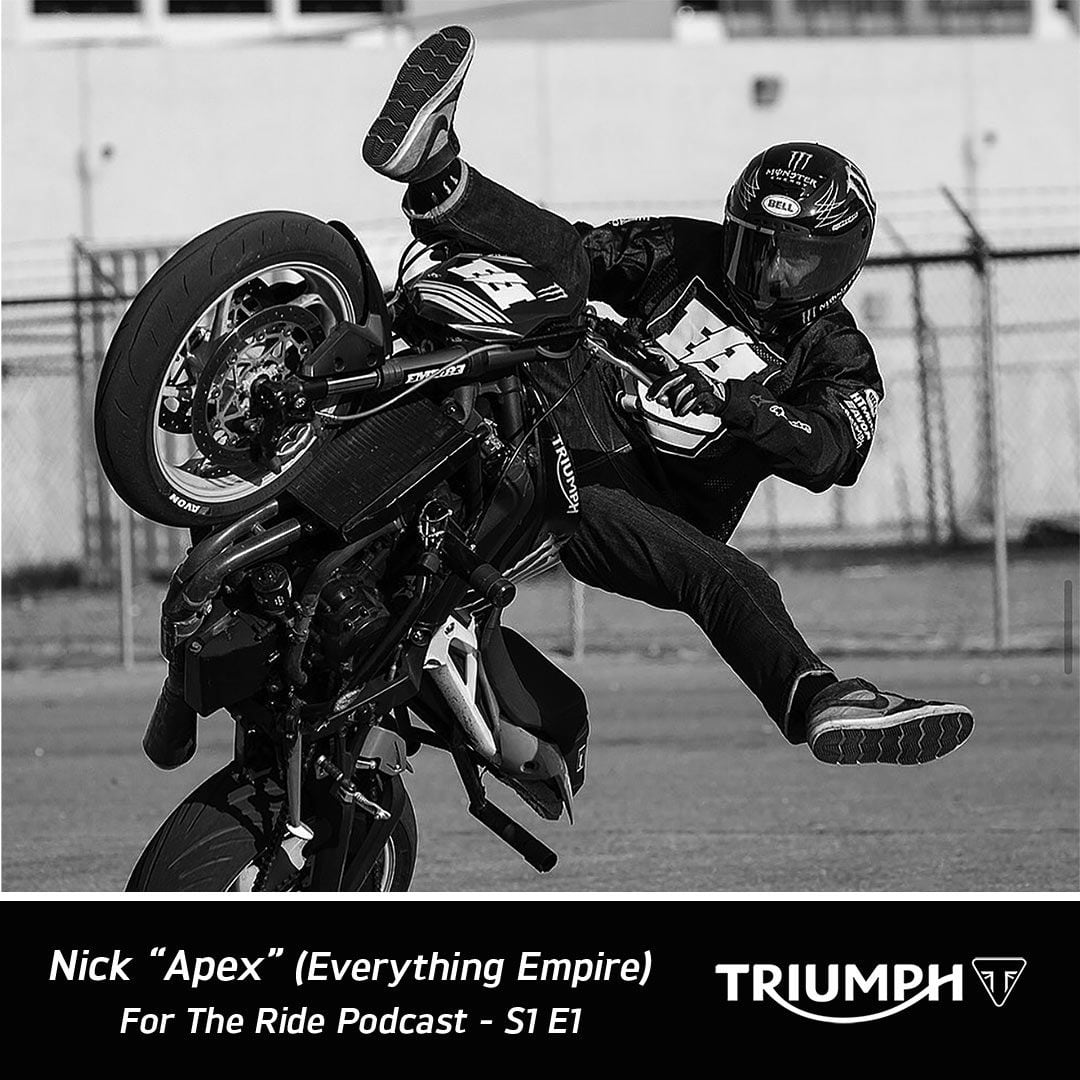 Nick "Apex" Brocha, a professional stunt rider who uses Triumph machinery, shared some unique episodes during his "For the Ride" podcast. (Triumph Motorcycles America/)
The 2022 "For the Ride" season continues to share in-depth stories of interesting motorcycle riders and grows four more episodes over the spring and summer of 2022. Two of the 2022 podcasts are already published and include interviews with celebrity chef Dennis Prescott of Netflix's Restaurants on the Edge and comedian Alonzo Bodden. Upcoming shows will feature 2022 Daytona 200 winner Brandon Paasch and six-time AMA SX and MX champion Jeff Stanton.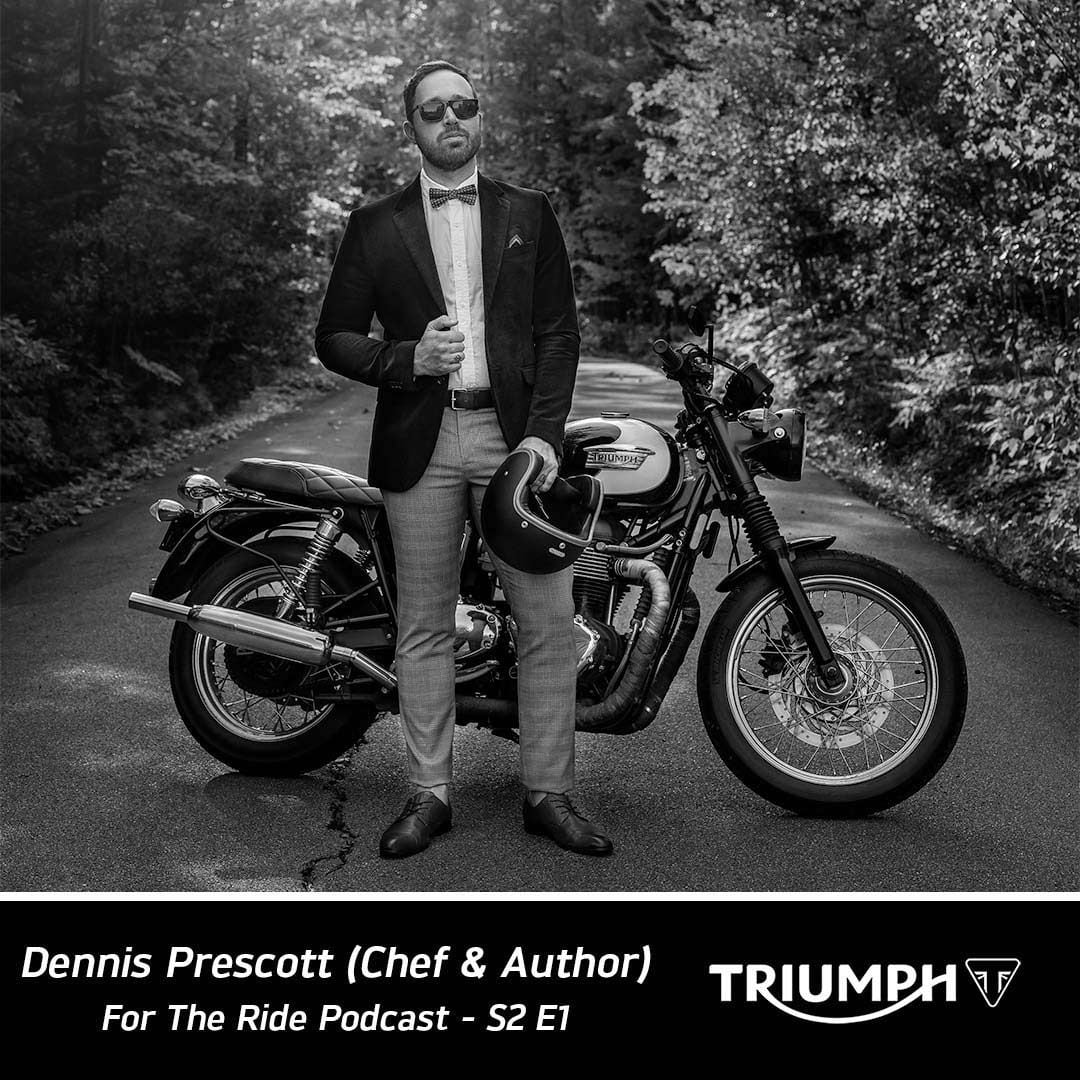 Well-known chef Dennis "the" Prescott has authored the cookbook <i>Eat Delicious</i> and is a host of the Netflix show <i>Restaurants on the Edge</i>. He was interviewed in Ronda, Spain, during his "For the Ride" episode, and is a huge fan of his Triumph Bonneville and his Speed Triple 1200 RR. (Triumph Motorcycles America/)
Due to the positive feedback about the podcast's influence on new riders, Triumph Motorcycles America has set up a call to action. Aspiring new riders can sign up for the Motorcycle Safety Foundation's Basic eCourse, compliments of Triumph, at triumphrider.com.
The new season is currently available on Apple and Spotify, and a full listing of all episodes can be found on the Triumph "For the Ride" website.
View full post on Cycle World