Vertigo Streetbike on the Way?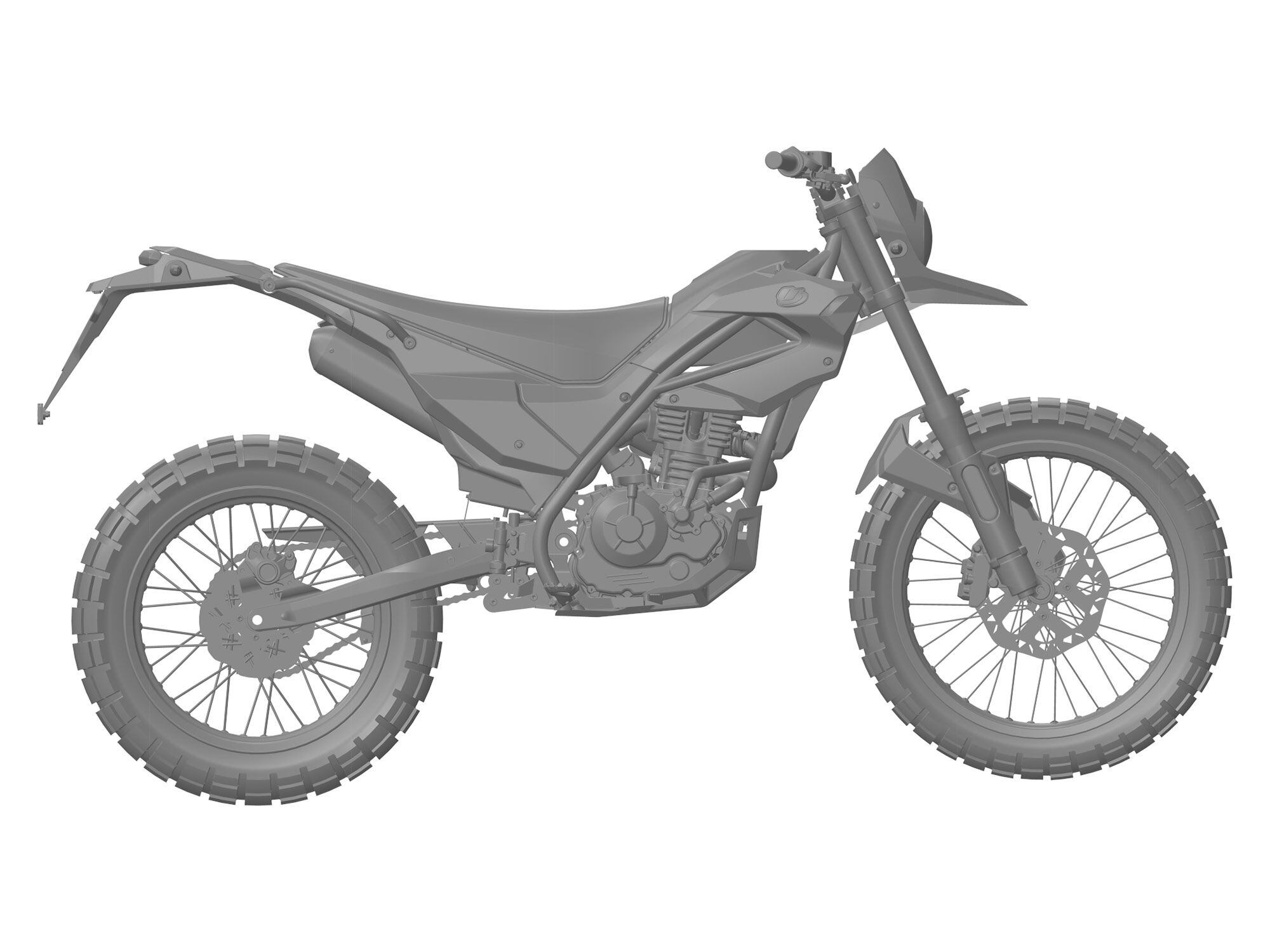 Vertigo Motors has had a lot of success in trials competition, but now appears to be thinking about the street-legal market. (Vertigo Motors/)
Spanish trials motorcycle manufacturer Vertigo has been making waves ever since it was created back in 2012—taking the fight to more established brands and proving a genuine challenger at the world-championship level. Now, it looks like Vertigo has its sights set on a wider market, having registered designs for a lightweight street-legal single.
Vertigo's competition machines attracted the attention of trials legend Dougie Lampkin as early as 2015, and took him to his 13th victory at the Scottish Six Days Trial earlier this year—his fifth win on a Vertigo. On the world-championship stage, Vertigo has achieved top-three championship finishes on multiple occasions in various classes, even if a world title still eludes the brand.
Vertigo's street ambitions first emerged back in 2015, when the company showed its Ursus concept bike. The Ursus was an oddball with a scooter-style CVT transmission mated to a single-cylinder engine, with the original plan to offer 350cc and 450cc versions before adding a 600cc V-twin variant. Vertigo even suggested a hybrid-powered two-wheel-drive version could be on the cards, but since its 2015 unveiling, news on the Ursus project has been thin, suggesting Vertigo has rethought at least some of those ideas. The appearance of a completely new street-oriented design—the bike seen in these images—shows that Vertigo is turning toward more conventional ideas for its roadbike future.
While these images are clearly computer models, the design is extremely detailed and shows a tubular, trellis-style frame that takes cues from the chassis Vertigo uses on its competition bikes. Where the Ursus had oversize tires and a single-sided swingarm, the new bike has a much lighter look. The proportions are like an enduro bike's, but instead of a motocross-inspired look there are clear hints at Vertigo's trials heritage in the bike's rising tail and tiny-looking fuel tank. It's a style that's a little reminiscent of Yamaha's XG250 Tricker, albeit with a more aggressive attitude that suggests the Vertigo will have more genuine off-road capability.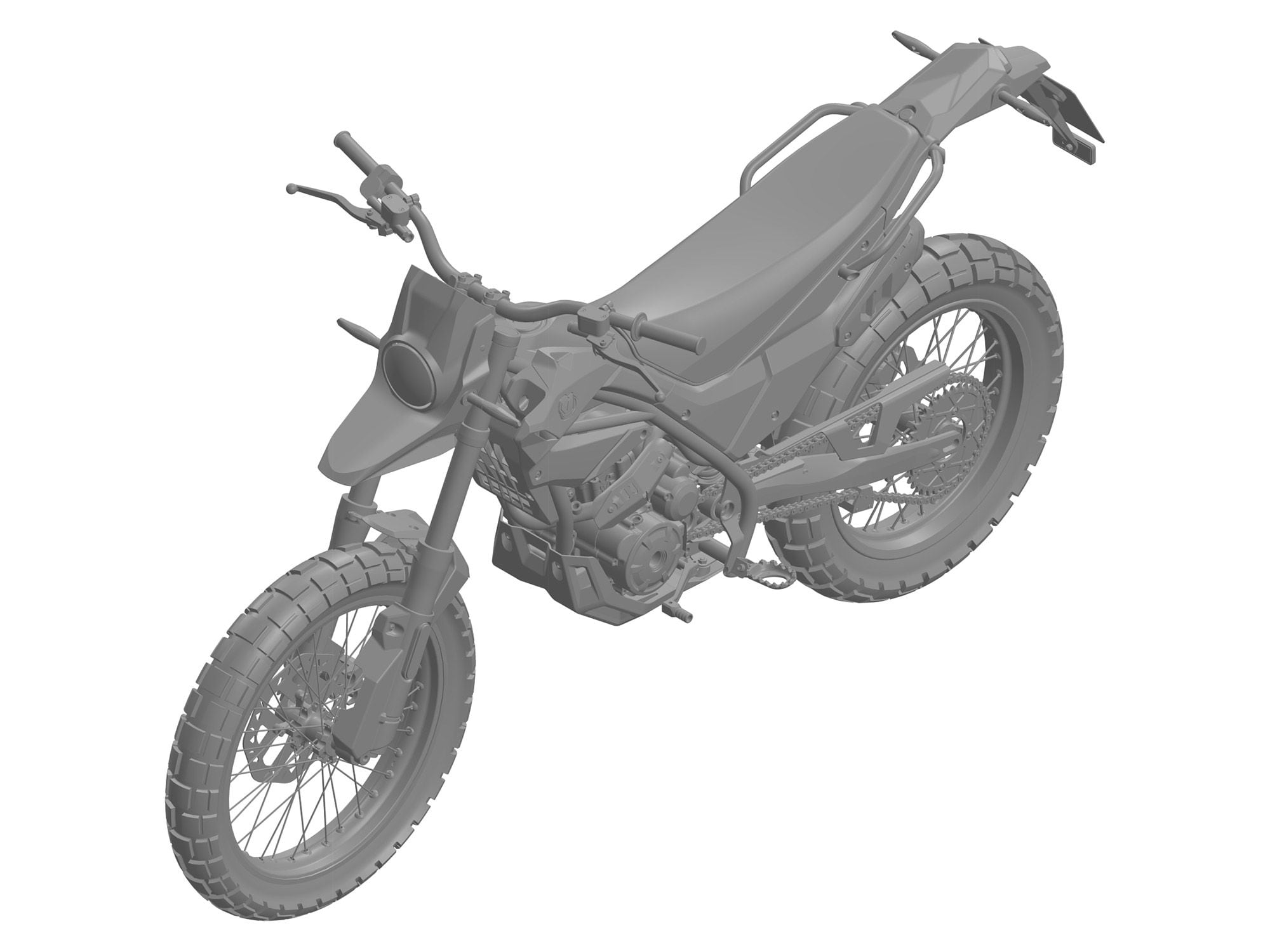 The CAD images show lots of details that suggest the bike is intended for the street, including lights, turn signals, and a license plate holder. (Vertigo Motors/)
The engine appears to be a SOHC single around 250cc, and it's water-cooled despite the finned finish on the cylinder and head. Unlike the unusual automatic Ursus, the new model has a conventional set of controls, with a hand-operated clutch and foot shift. The bike's tiny front brake—a single disc with a two-piston caliper and an unusual octagonal shape—suggests the Vertigo isn't intended for high speeds. At the back, a dainty swingarm, with a sculpted shape that suggests it's aluminum rather than steel, again hints at relatively low power levels and an emphasis on weight reduction.
The exhaust's muffler is largely hidden under the side panels and seat but it appears to be relatively long to increase its physical volume. A catalytic converter appears to lurk under the heat shield on the left-hand side where the exhaust passes the cylinder, and there's a lug for an oxygen sensor in the pipe ahead of that—all indications of the bike's street-going intentions.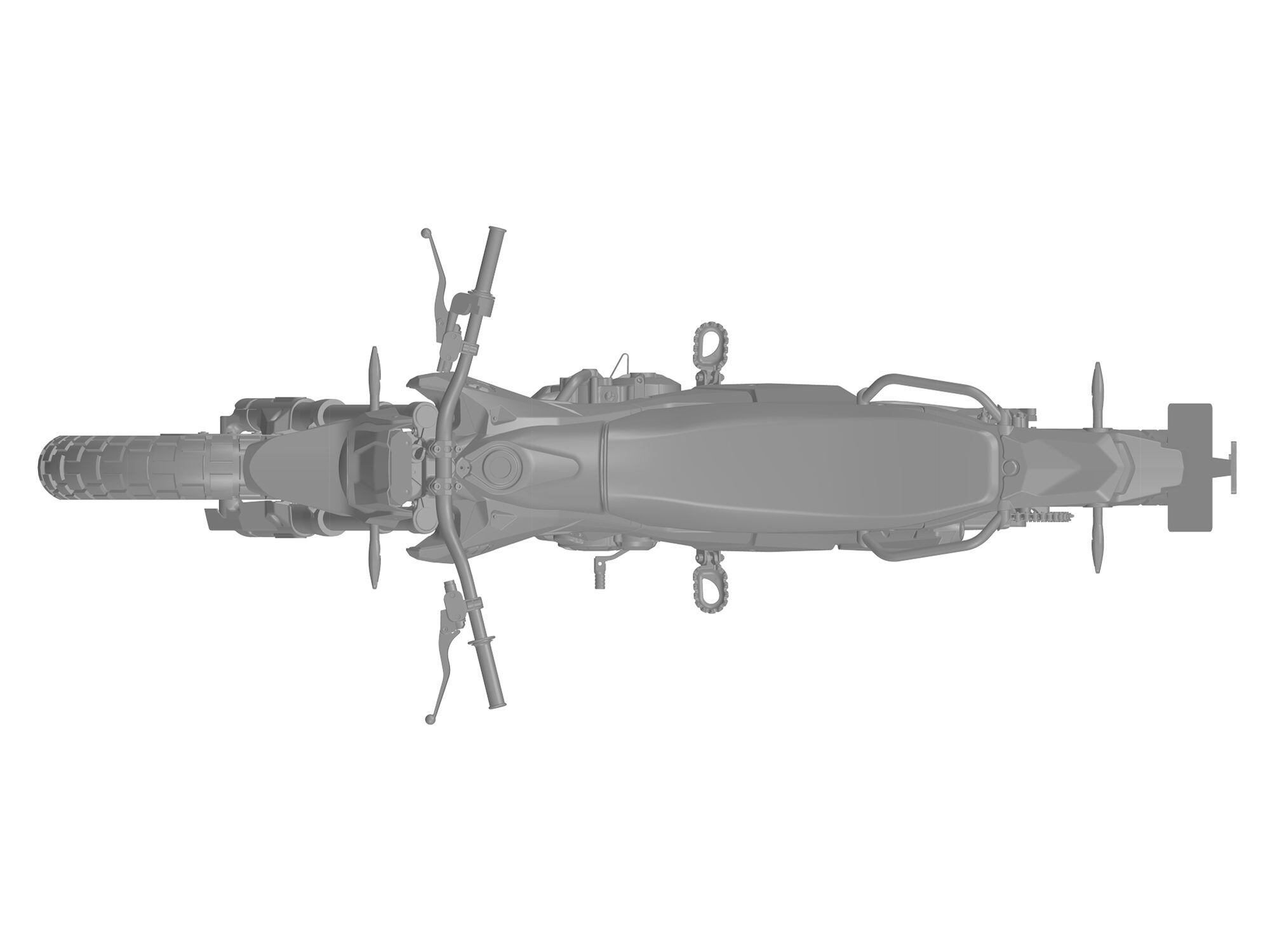 This top view gives a nice prospect of the cockpit with a dash and conventional controls. (Vertigo Motors/)
Other roadgoing elements are the lights—including a small, circular headlamp tucked into a beaked nose cowl, and slim LED turn signals on either side—and the license plate hanger at the back. A set of instruments—probably a digital display—sits in the cowl above the headlight, and the designs even show a key in the ignition just behind them.
Can Vertigo repeat the rapid success it's achieved in competition in the even tougher streetbike market? Only time will tell, but the Spanish firm has no shortage of ambition.
View full post on Cycle World