Vintage and Classic Motorcycles Worth Buying
Anyone with even the smallest skerrick of passion for motorcycles will understand the attraction of vintage bikes. Be it their classic looks, their lack of electronic distractions and safety nets, or just the pure thrills of riding the bikes that made you go "wow" as a kid, there's little doubt that any real rider's garage should have one parked in it sooner or later.
But then there's the concerns that swirl around your head. The devil on your left shoulder keeps telling how cool you will look riding that old BMW, Honda or Harley while the angel on your right keeps banging on about reliability, maintenance costs, lack of spare parts and the inevitable oil stains on your driveway.
But not every classic bike purchase is a risky gamble; with decades of hindsight to inform new owners about what to expect and a plethora of modern tech to help bikes run better, start easiest and leak less, there's never been a better time to own one.
Which pre-'80s bikes will give you the least issues and the best ownership experience? I'm glad you asked.
1. The 1965 Honda CB450 "Black Bomber"
Need I mention that Hondas are reliable? Always have been, always will be. And the legendary "Black Bomber" from Japan in 1965 is no exception. A bike from the very start of their global domination drive, the CB450 was better handling, faster, more reliable and just plain built better than most of its contemporaries from the US and the UK.
And that chrome tank! Lovely stuff. Spares aren't a major issue and it's not all that far away from a modern bike thanks to Honda's innate ability to make their hardware supremely easy to ride.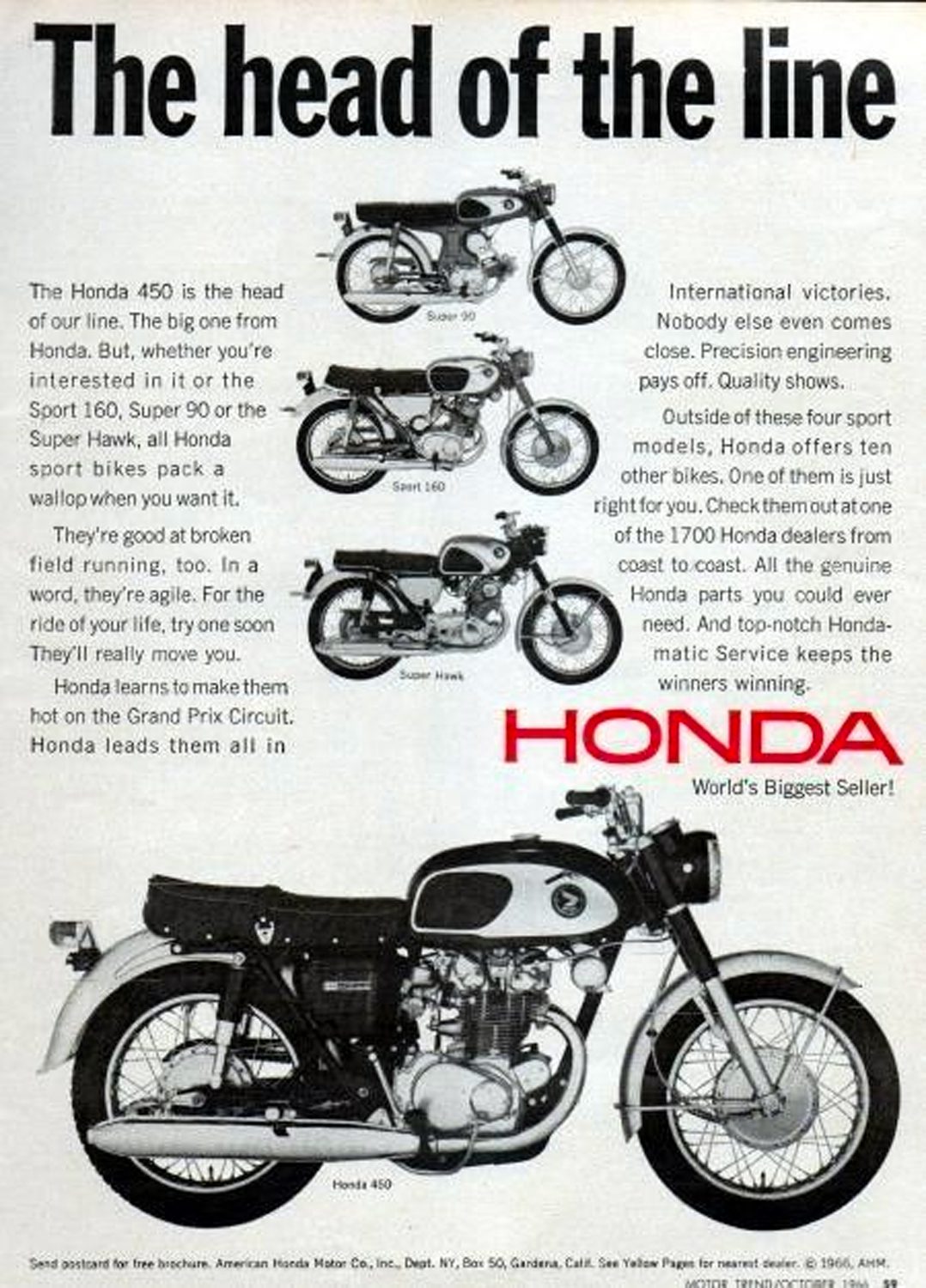 But what are you getting for your hard-earned? Thanks to Honda's GP experience, the 450cc engine put out an incredible 43 bhp from its twin-cylinder configuration. For the slower readers out there, that's equal to 100 bhp per litre, the holy grail of internal combustion power figures.
You'll also find an electric starter and twin overhead cams, which were as rare as hen's teeth in the mid 60s. And if an example from this decade escapes you, these classic Honda twins were made in various incarnations right through the '70s, too.
2. Late 1950s & Early 1960s Harley-Davidson Sportsters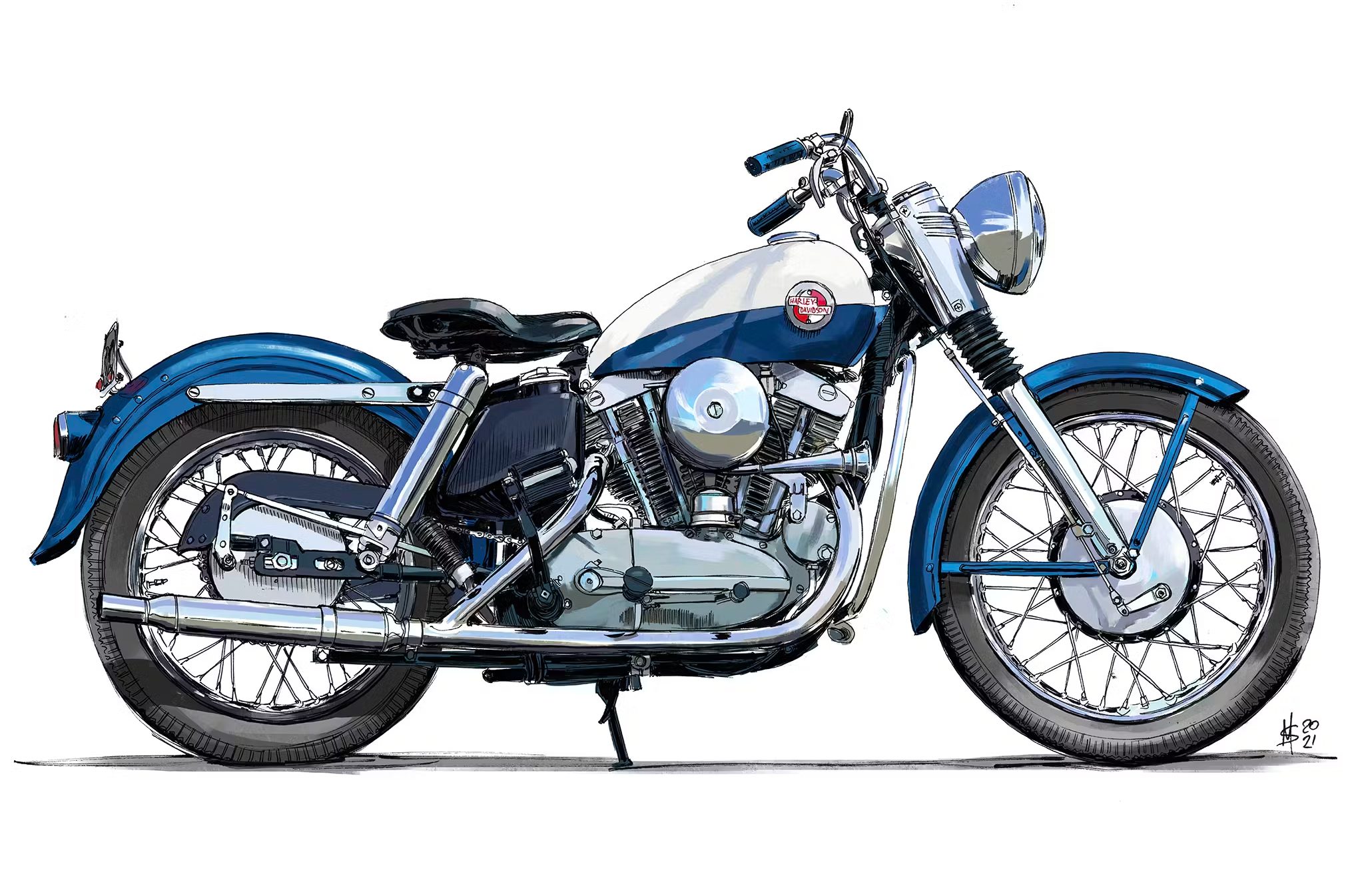 Cheap, plentiful and under-appreciated, I'm sometimes left wondering why you can still buy this classic American piece of motorcycling history for so little money. Last time I checked, minty fresh examples were changing hands for around USD$10,000 and if you aren't that worried about getting something all-original, the prices can be cheaper still.
And as for parts and servicing, you may or may not be aware of this company called Harley-Davidson and their long-standing popularity across the globe. This equates to plenty of spares and an army of guys who know them and all their "known faults" better than they know the back of their greasy, oil-stained hands.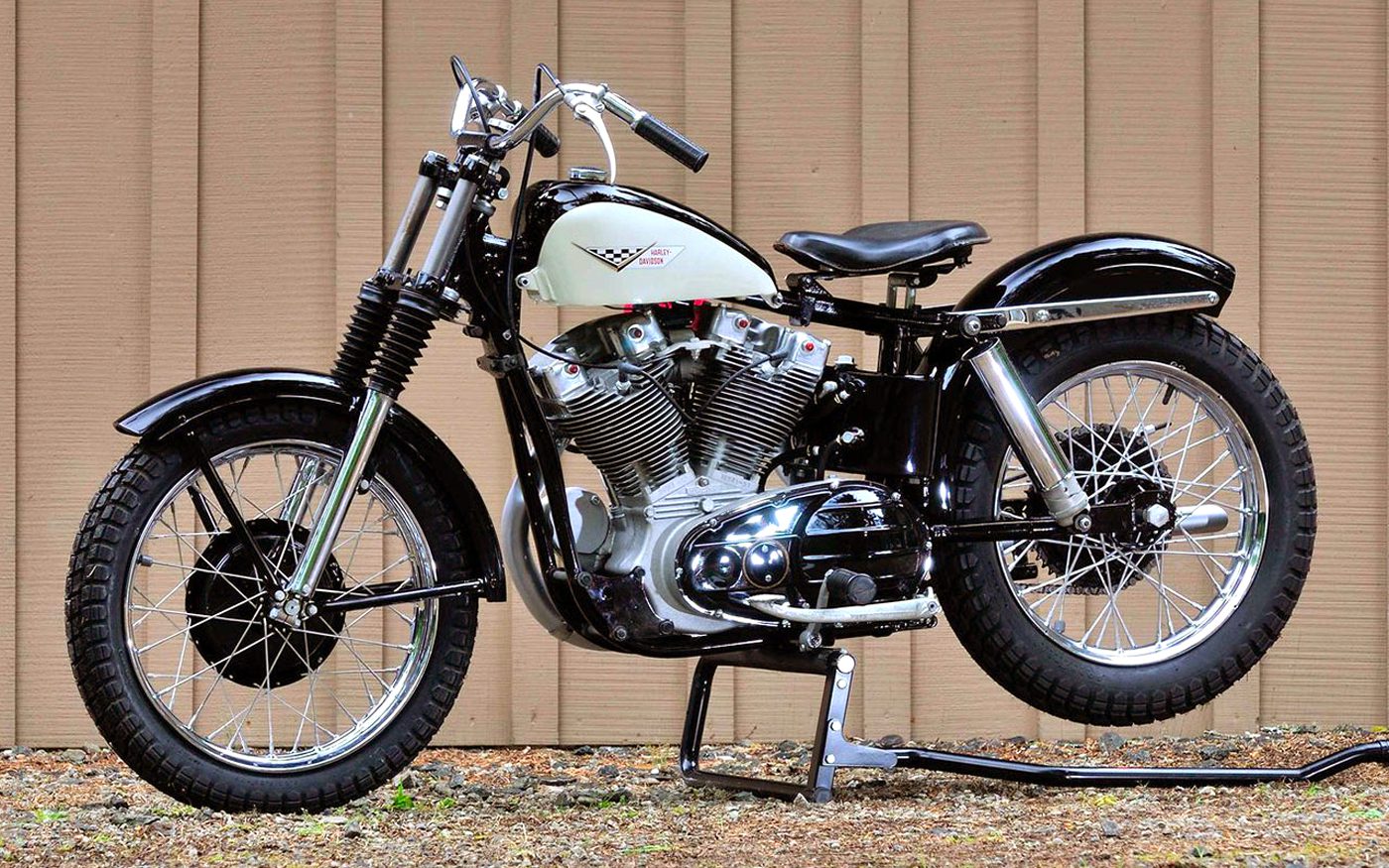 An average '60s 883 Sporty will weigh in at around 480 lbs (218 kgs) and put out around 50 horses, but don't expect to get anywhere fast. This is a bike for lazy cruising, not red light racing. Of course, it'll have an 883cc pushrod v-twin in it and you'll have to kick start the thing to get it going.
This can be cool to do as it looks bitchin' for onlookers, that is unless the thing kicks back and sends you over the bars. Not so cool then, I think. Personally, I'd like to get one and strip it back so it resembles the bike at the top of this article. That bike is owned by a mate of mine and boy, does it look slick in the flesh.
3. 1960s BMW R50 & R60s
Heart on sleeve time. I love BMWs. There's just something about them – all that history, the boxer engines, the black on black colour schemes, and that uber sexy German utilitarianism. Yes please. You can go crazy here and set your sights on a 1950s model, but I feel your best bet is a 1960s model.
The image above is probably a little cheeky of me to have included; it's a top shelf sports jobby with above average accessories and specs. But look at those damn bags! Needless to say, pretty much any Beemer from this era will be easy to ride, simple to service and will have a decent amount of spares available.
No, it's not going to be as easy as a 2023 Honda to maintain, but now where's the fun in that?
Like the Sporty, these aren't overly fast motorcycles. Think 20 or 30 horses for a bike that weighs in at 195 kgs (430 lbs). The plunger rear forks were used from the 1950s right through until the late 60s, and in my humble opinion, I think they look great.
As an aside, imagine how the BMW team felt when they first laid eyes on the 43 hp Honda above. Oh dear. But that's beside the point. These are beautifully-built, supremely classic-looking rides that won't break the bank or break down. At least, not often. And if you do decide to get one, make sure you run it without the pillion seat as above or add a solo Pagusa saddle. Those lines just will not quit!
4. 1960s & 1970s Triumph Bonnevilles
Let's be honest. British twins from this era aren't going to be as easy to service and maintain as a Honda or a BMW, but the cool factor is undeniable. And with so many fans out there, the spares, upgrades and handy tips to keep a Triumph of this period running on down the road are not too bad to source.
With a ton of upgrades since the 1959 Bonnie original, you'll get a unit construction engine, better brakes, better reliability and more go. But ownership isn't without its rewards. British bikes from the '60s are generally great to ride and they handle surprisingly well. Just keep an eye out for crappy restorations, bad electrics and poorly-done repairs from previous owners.
As you move into the '70s, things with Triumph start to get a little more iffy. But this is good news for riders like you and I because you can still get 1970s bikes for next to nothing. The company, reeling thanks to Japan's new-found domination of the motorcycle industry, was quickly losing market share and trying its darndest to keep up.
While most Triumph fans poo-poo their Æ70s models, there are some real gems out there. A mate of mine has a 1973 Bonneville 750 that he swears by as the best, fastest, most reliable classic bike he's ever owned. Figure on around 45 hp and weight somewhere in the vicinity of 190 kgs (400 lbs).
5. 1955 to 1970 Velocette Venom 499cc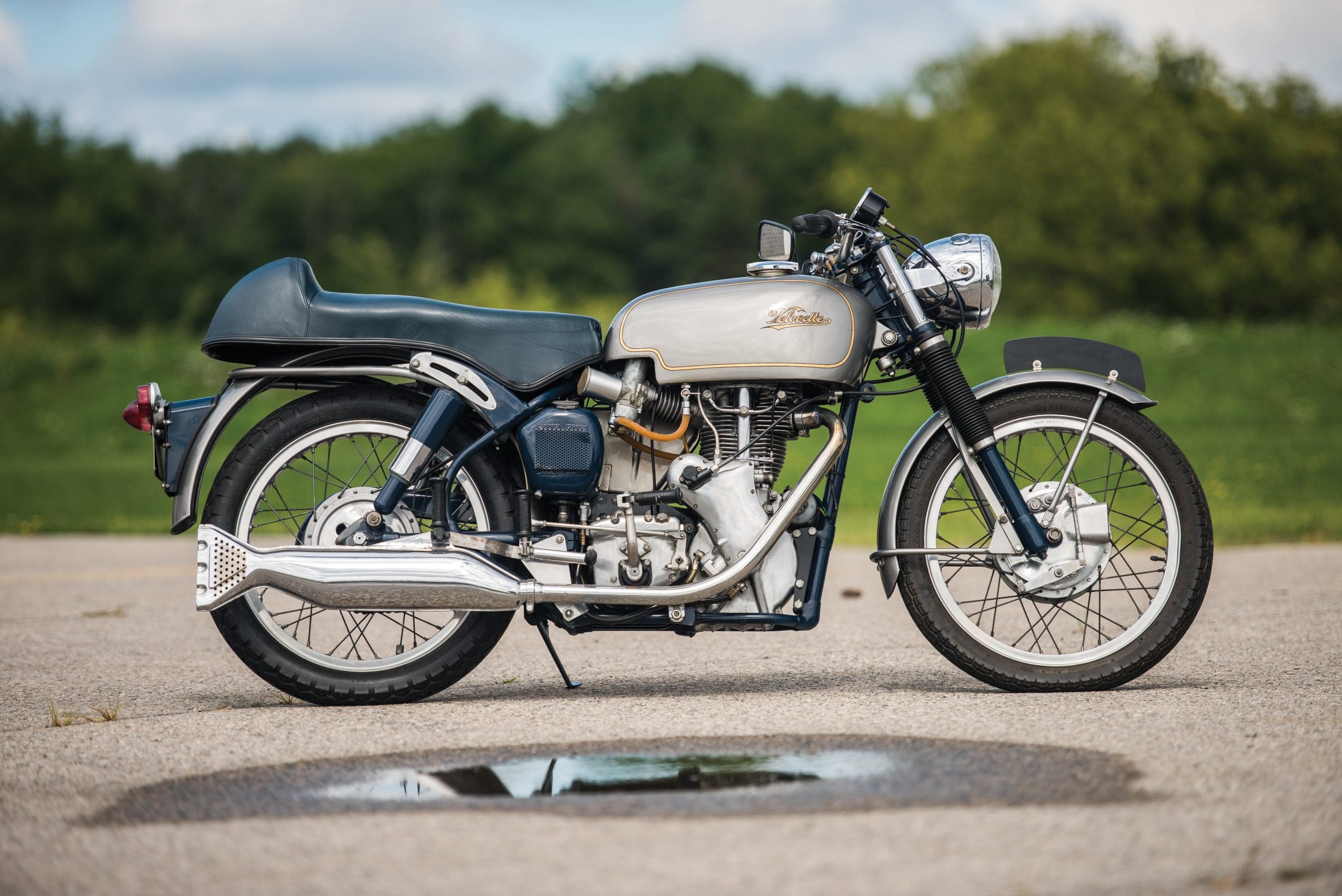 Now realising I've made this list in order of easiest to own down to, erm, shall we say "most challenging," here's a Velocette Venom single for you to consider. No, it's not going to be a walk in the park, but it's also the top bike on the list in terms of real, honest-to-goodness classic motorcycling cred.
I remember chatting to vintage bike doyen Paul d'Orleans many, many years ago on this very subject. His favourite bike to include in a list like this was obvious. He'd go for a Venom every time. British singles are a much easier maintenance proposition that the twins (although they will definitely still need you to put some work into them, or pay someone else to do the same), this 499cc engine managed to run at 100 mph for 24 hours in 1961 when it was first launched and the record has never been broken by a 500cc single since.
So, who says singles are gutless? And with a veritable army of fans across the globe buying and selling spares, a bullet-proof engine for the time, smooth as you like manners and current prices still around the USD$12,000 mark, the whole proposition is very tempting indeed.
Should you decide to take the plunge, you'll get a bike that not only does 100 mph when properly tuned, but you'll also get yourself a decent 34 hp, and a very manageable 177-ish kg (390 lb) bike. And if it looks anything like the example above, you'll also be much more attractive to supermodels as well. And even with little old you or I on it, who the hell could refuse a ride on a bike that looks like that?
The post Vintage and Classic Motorcycles Worth Buying appeared first on webBikeWorld.
View full post on Web Bike World