Why Today Should be the Day You Get a Dashcam
Many vehicles on the roads in 2021 are equipped with dashcams either from the factory or aftermarket. A dashcam is a camera that is mounted on a vehicle's dashboard to capture video and audio of any event – big or small – on your travels. Should an accident occur, a dashcam can mean the difference between a terrible "he said, she said" situation and provide the facts surrounding the event.
As you know, motorcycles do not have dashboards per se, but in recent years, technology has evolved to give motorcyclists the ability to install dash cams on their bikes. This proves especially useful whether you are running a quick errand on the bike or going on a cross-country journey.
Dashcams have a much more useful purpose than providing the masses with funny "Fail" videos on YouTube. Today we will cover some of the differences of dashcams on the market and how they can benefit you.
What are Motorcycle Dashcams & How do they Compare to Car Dashcams?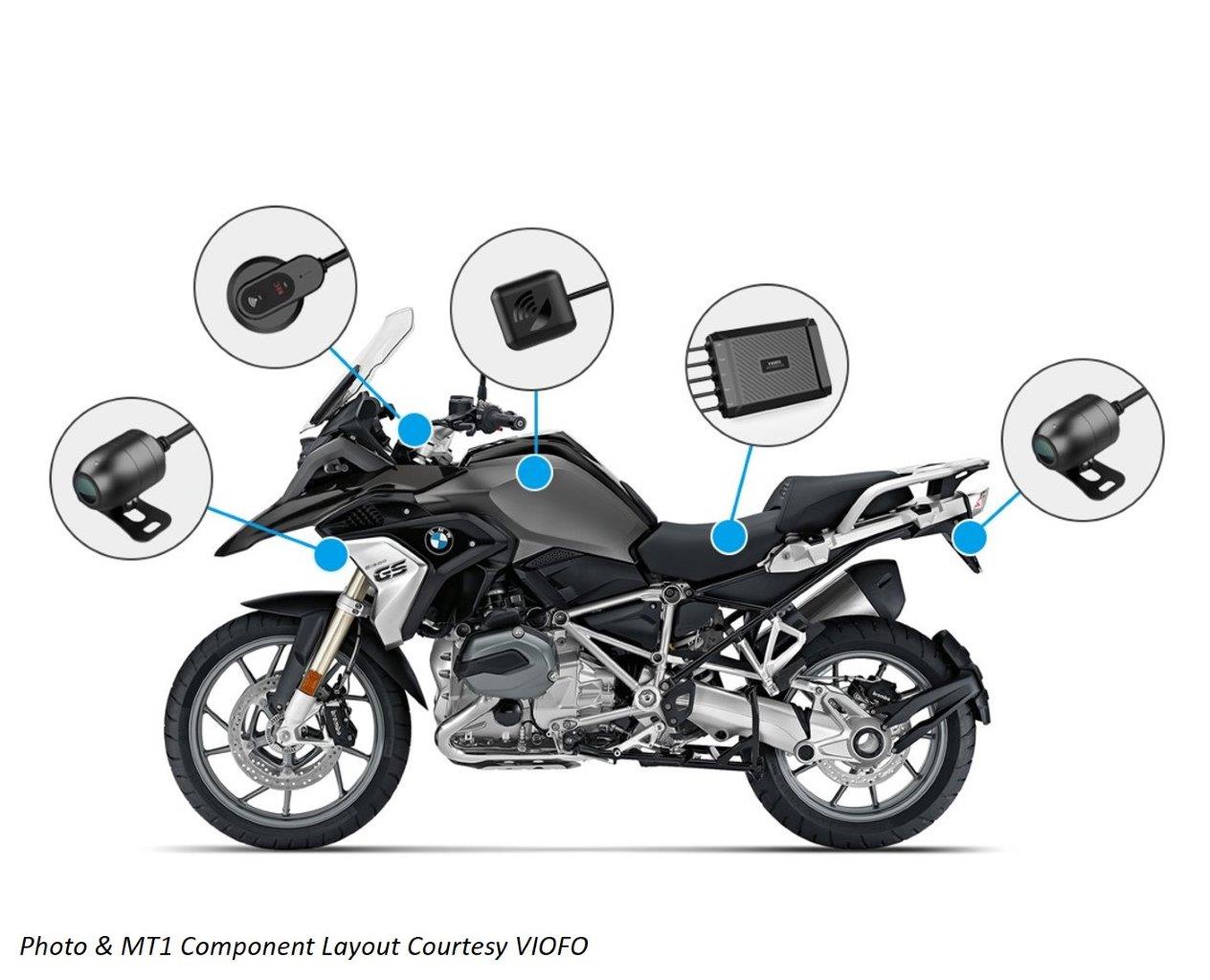 Similar to an in-car dashcam, a motorcycle dashcam aims to provide video and audio footage while riding your motorcycle. This footage can be used for a variety of purposes in case you need a "silent witness" on your travels.
Right now dashcams come in two different forms. They come in single-channel or dual-channel, the "channel" refers to the number of cameras that come with the dashcam system. A dual-channel dashcam includes a forward-facing camera in addition to a rear-facing camera. They are the best option as they provide footage in the case of a rear-end accident, whereas a single-channel front-facing camera won't capture that footage.
Motorcycle dashcams have evolved over the years to be waterproof fit for all motorcycles in addition to providing 1080P footage saved to an on-board memory card. Settings on motorcycle dash cameras can be adjusted to auto loop recorded footage so you never have to worry about downloading and emptying footage off of your memory card.
Motorcycle dashcams also have an "auto-on" function that turns the unit on when the ignition is engaged. This saves you from having to fiddle with the unit before and after each ride.
These units are made to be durable and provide motorcyclists with their very own "black-box" – similar to those found on airplanes to provide accident information after the fact.
What about Action Cams or Streamlined Riding Cams?
Action cameras have become very popular among motorcycle enthusiasts as these cams are becoming more advanced and in some cases voice-activated. While they are great for catching your journey on and off-road, they won't be as convenient when compared to a motorcycle dashcam unit.
Popular action cams like the Sena Prism Tube or even GoPro's new Hero 9 can provide you with incredible stabilization and 5K footage of your motorcycle trip. They also give you the ability to mount them just about anywhere – depending on the local helmet laws. But mounting location and 5K footage quality won't stack up to the convenience offered by a dashcam unit.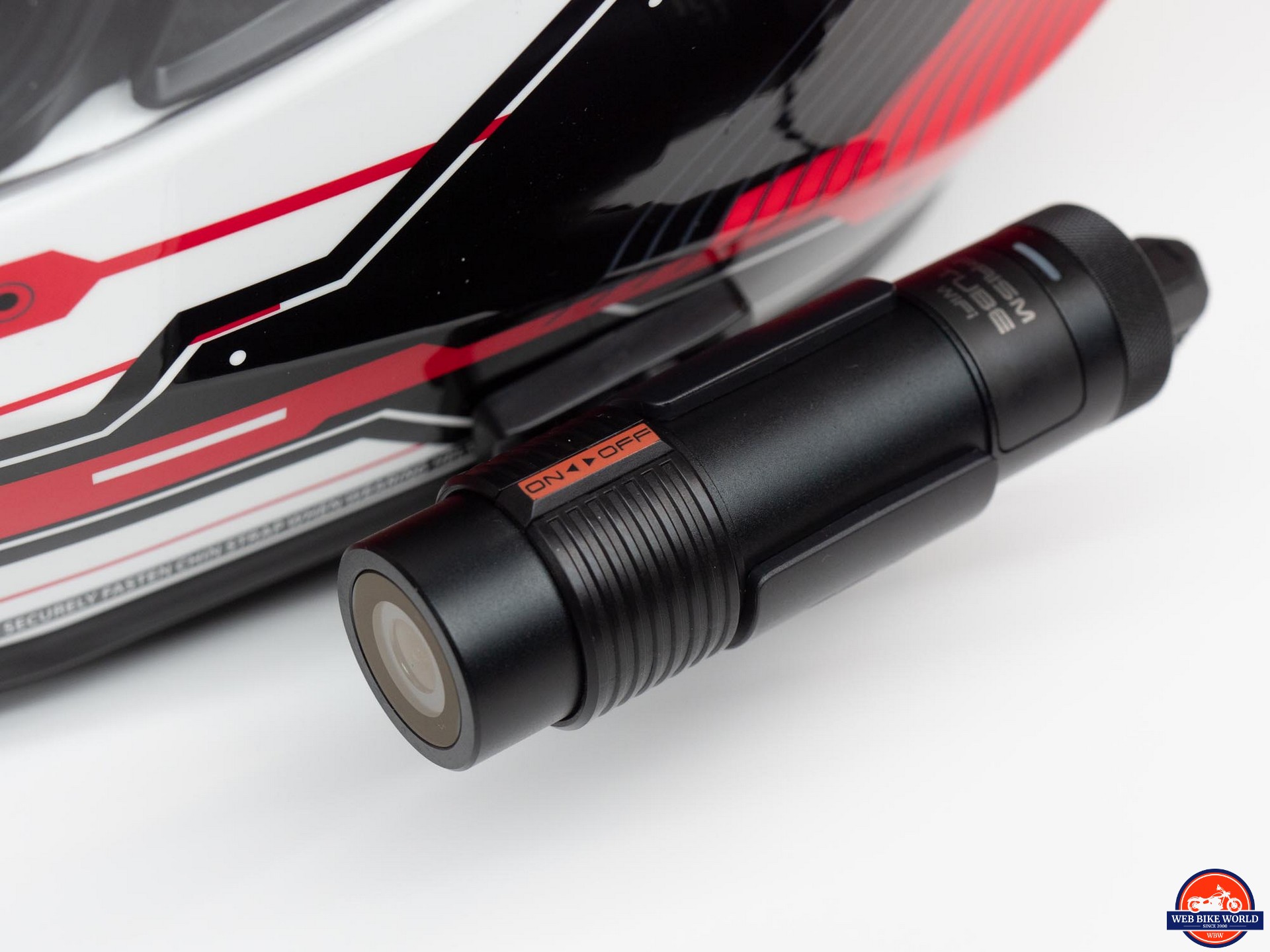 Photo credit: WebBikeWorld
Unlike an action cam, a motorcycle dashcam unit is hardwired to your bike and gets its power from the motorcycle. Though you can also run a power cord to your action cam, there will still be convenience lost in comparison. Some dashcams even come with GPS tracking and Wifi connectivity like the VIOFO MT1 Camera System.
"But my GoPro can turn on using voice activation!" Yes, but motorcycle accidents happen when you least expect and dashcams have been developed with convenience and ease-of-use in mind. Rigging up an action cam to work as a dashcam is often more work and in most cases, more money than it's worth.
What are the Legal Implications of Taking Video While Riding?
When riding a motorcycle, the unfortunate risk of being involved in an accident is high. Having a dashcam installed on your bike can provide you with crucial evidence should you be involved in an accident. Not only do can they provide you with great footage of your road trips but they can provide you with crucial information that can make or break your case in traffic court.
Riding with a dashcam is completely safe and legal – of course if you're following all government laws surrounding where you are recording – but I doubt you'll be riding down halls of Area 51.
How Can a Dashcam Help in the Case of an Accident, Injury, Speeding Ticket?
As motorcyclists, we've all had non-riders tell us how dangerous riding is and how "it's not you guys, it's the other drivers on the road" – dashcams help prove exactly that.
Riding with a dashcam not only benefits you when out on the bike, but it could help someone else should you witness an accident or hit and run.
When we spoke to accident lawyers at Hasbrook & Hasbrook law firm, they confirmed that most of the cases that are won in traffic court or injury cases stem from riders or drivers that have a dashcam on their vehicle. The evidence dashcam footage provides can recount exactly what happened in mild speeding situations, extreme accident events, and everything in-between.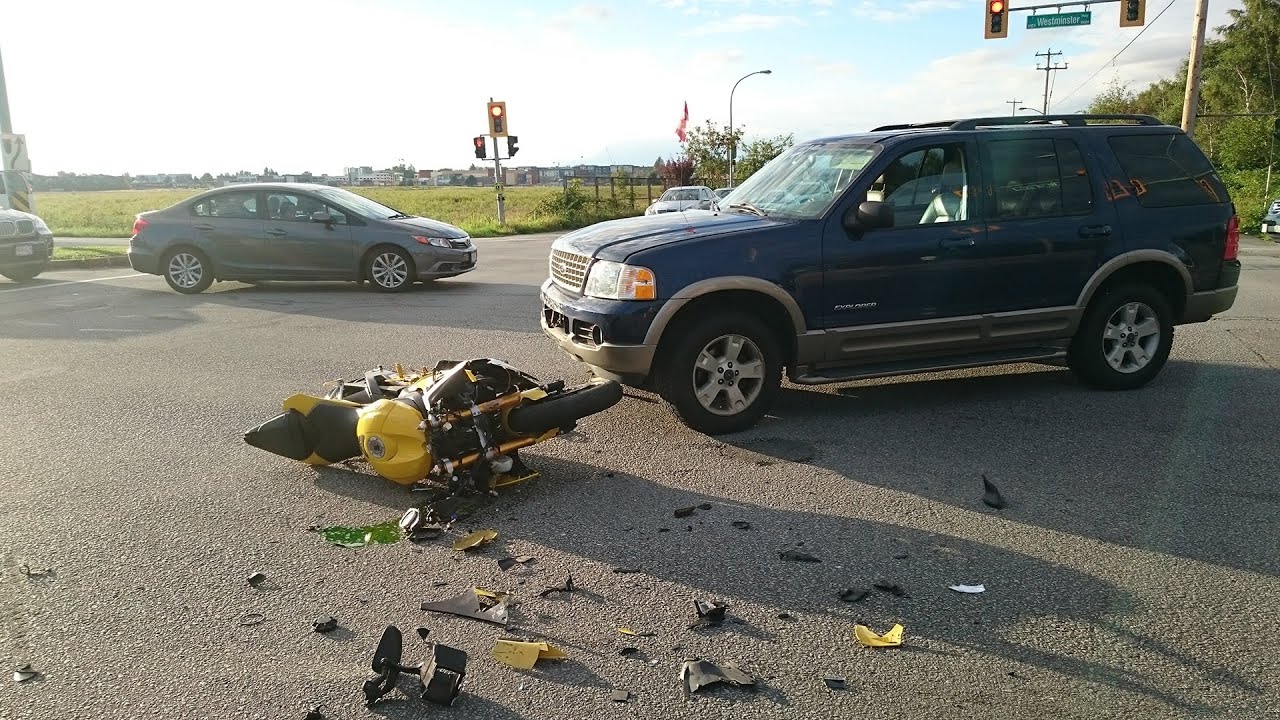 Photo Credit: xSupaD on Youtube
What Motorcycle Dashcams Do We Recommend for 2021?
Check out our top three picks of dual-channel motorcycle dashcams that we have reviewed:
Stay tuned for more future product reviews and our top gear recommendations.
The post Why Today Should be the Day You Get a Dashcam appeared first on webBikeWorld.
View full post on Web Bike World